6 Beds Kids Will Love To Help With Transition From Cot To Bed
For parents, transitioning your child from cot to big bed marks a major milestone as your little one leaves the final stages of babyhood. For children, it marks one of the first steps into big boy or girl territory.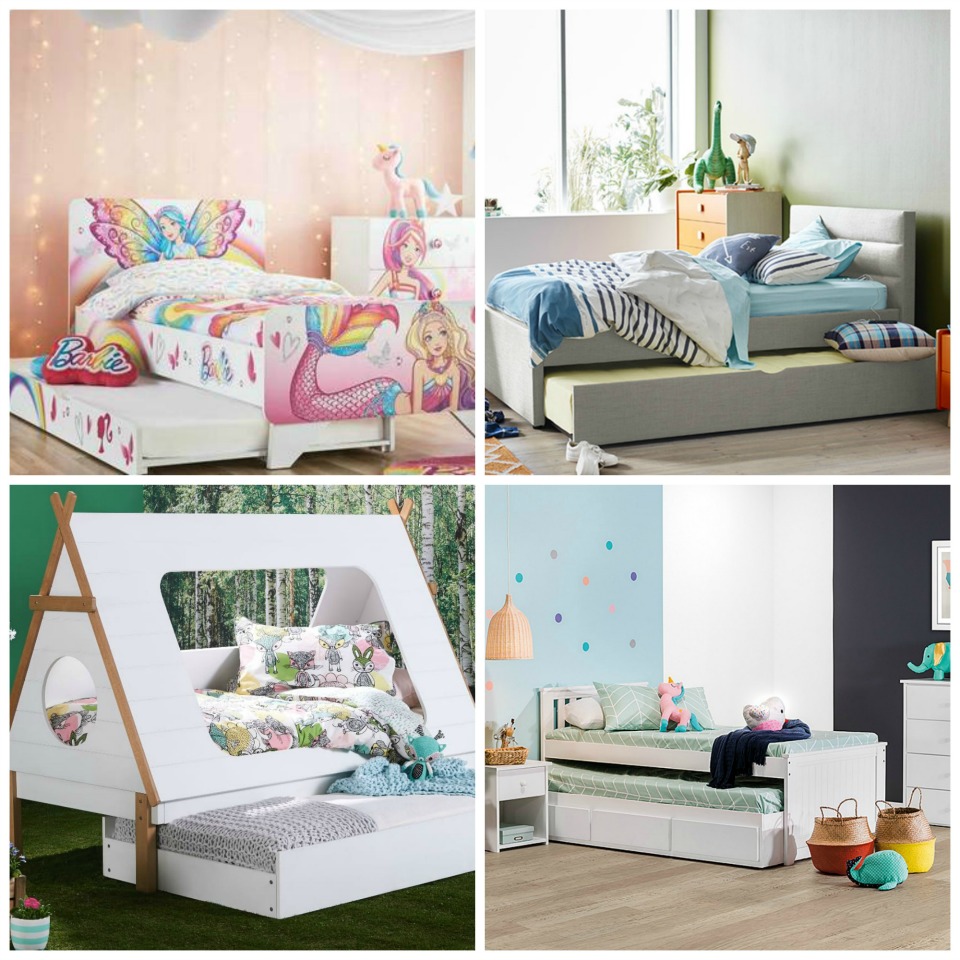 It also means independence, freedom and the chance to escape the bed and stumble into mum and dad's room at any time of the night.
And while nothing beats extra early morning cuddles with your little one, we all have one goal when making this transition – to get our child to not only sleep in his new big bed, but to stay in it, all night long.
So how can you do it?
With a bed that is so cute, comfortable and cosy that your little one will never want to leave it. And we've uncovered six safe, secure and super sweet children's beds that fit the bill.
Our Picks For The Best In Big Beds
Gone are the days of basic beds. Say hello to the next generation in children's beds – havens of comfort in contemporary designs and sleek styles.
Seriously, where were these awesome beds when I was growing up?
1. The Comfort Cave for Every Princess
First off the mark is the perfect bed for the princess in the household, Barbie's Dreamtopia. With mermaids, butterflies and Barbie, seriously, what more could a little girl want?
The set is bright, bold and magical and comes in a package that includes the bed, three drawer lowboy and bedside table. Cost $749 from Fantastic Furniture.
For more details visit here.
2. The Tee Pee of Tranquillity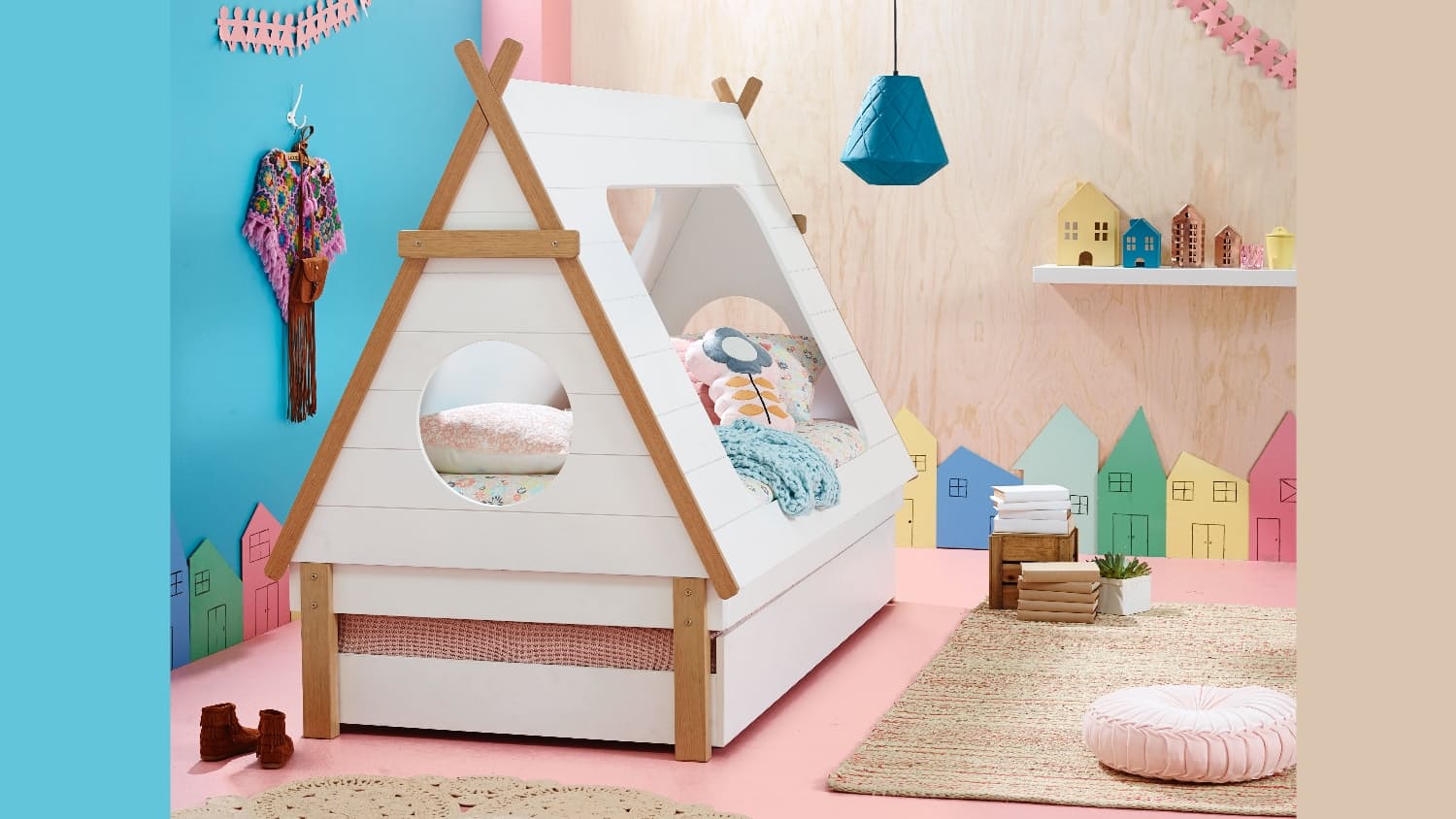 To ensure the ultimate in imaginative play and peaceful slumber, you cannot go past the Tee Pee Kids Bed. It's made in Australia and is as cosy as it is cute.
Like most of our favourite finds, it comes with a trundle that pulls out but also provides a more secure sleep space with a timber exterior and whimsical windows. Available from Domayne, prices vary based on where you live.
For more details visit here.
3. Captain Jack's Simple Sleeper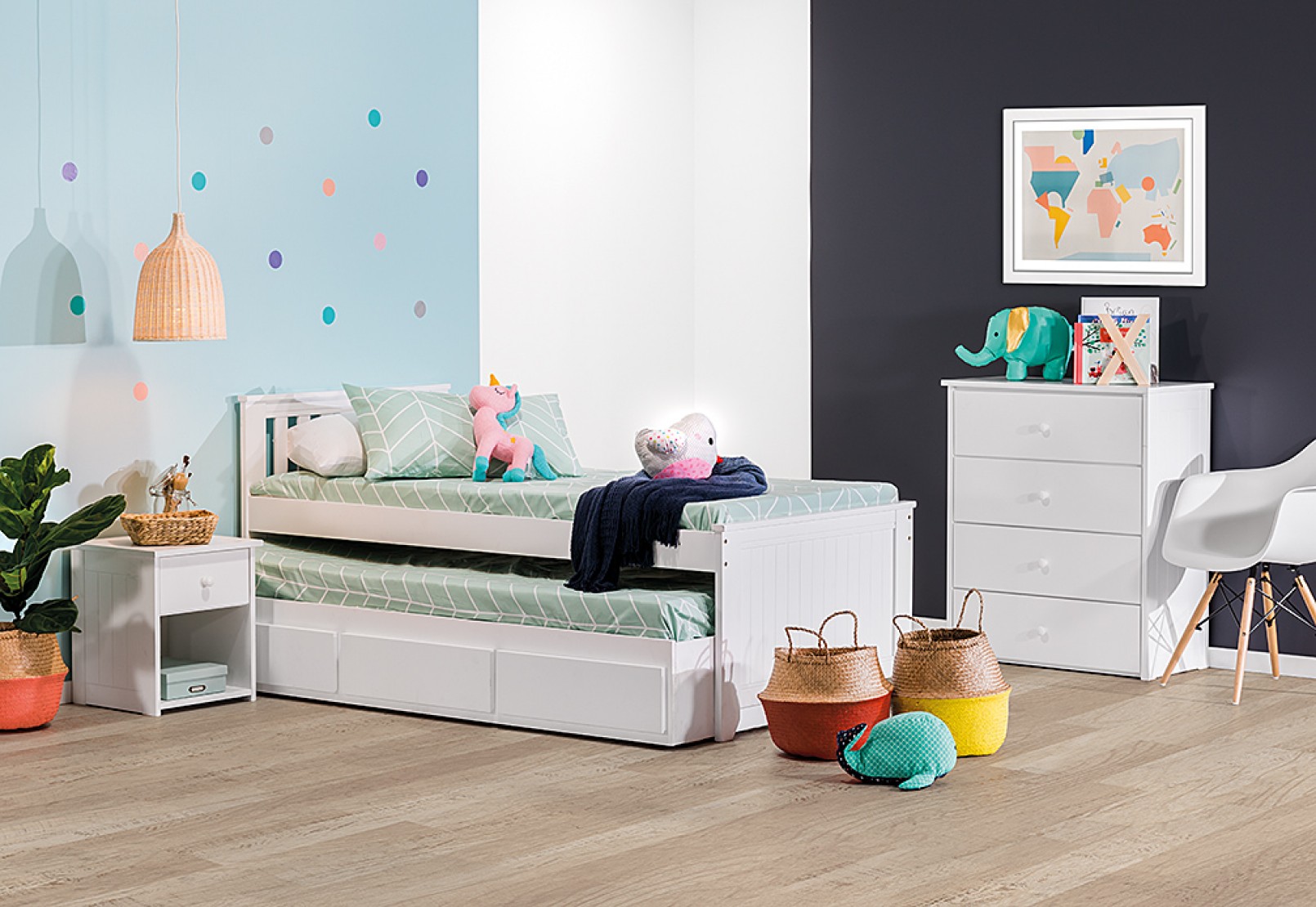 Next we have the Captain Jack Three Piece Set from Super A-Mart that includes a low laying bed, a tall chest and a bedside table.
We love this one because it's affordable but also adaptable, perfect for either a boy or a girl, the design is simple, sleek and elegant. It costs $699.
For more details visit here.
4. The Dreamy Day Bed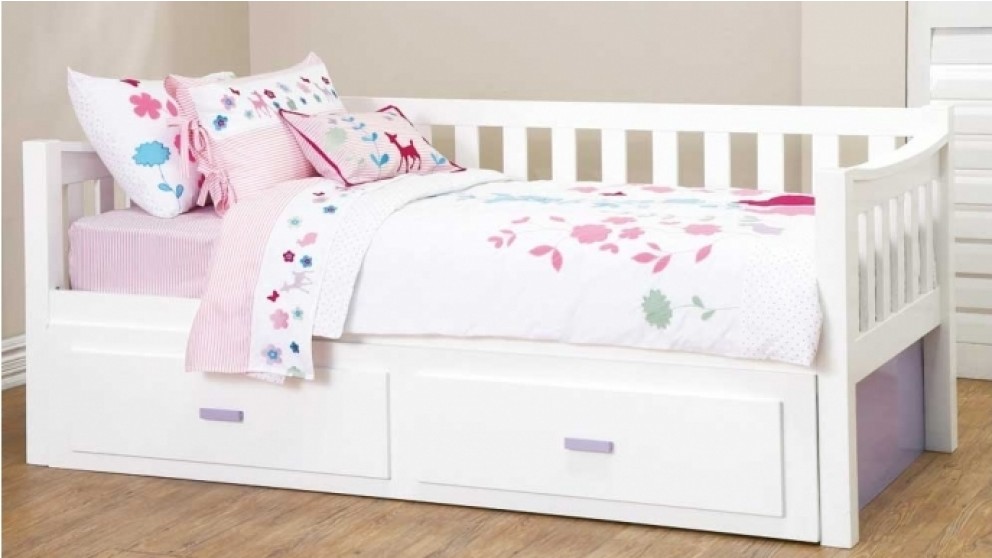 The Melody Day Bed is another great transition bed as it offers protection on one side but with the comfort of a big bed. The drawers at the bottom are perfect for storage or to hold a trundle bed.
Another good thing about this bed is that you can use it as extra seating around the house later on. Simply add a few throw pillows and you've got a lovely little cranny to watch movies, cuddle and read stories. Check Harvey Norman to find the price as it varies in each state.
For more details visit here.
5. The Paddington of Peaceful Sleep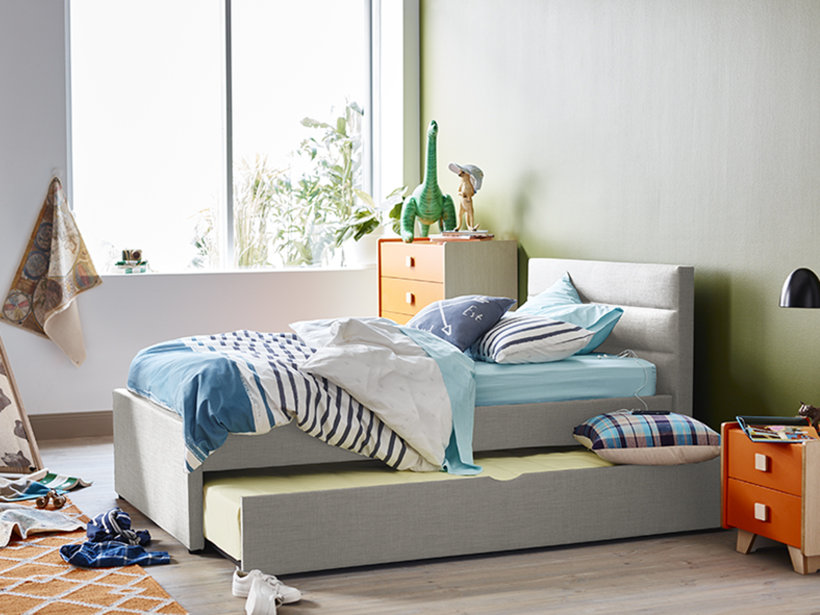 The Paddington King Single Bed from Snooze is another good one. We especially love the soft base board and the neutral colouring.
The king single size is another bonus as the bed will easily suit your child as he or she grows. Both my kids have king single beds and I've spent many many nights asleep beside them.
There is plenty of room for a growing teenager, or a mother whose child won't sleep without someone beside her. Cost is $999.
For more details visit here.
6. The Triple Trundle Bunk Bed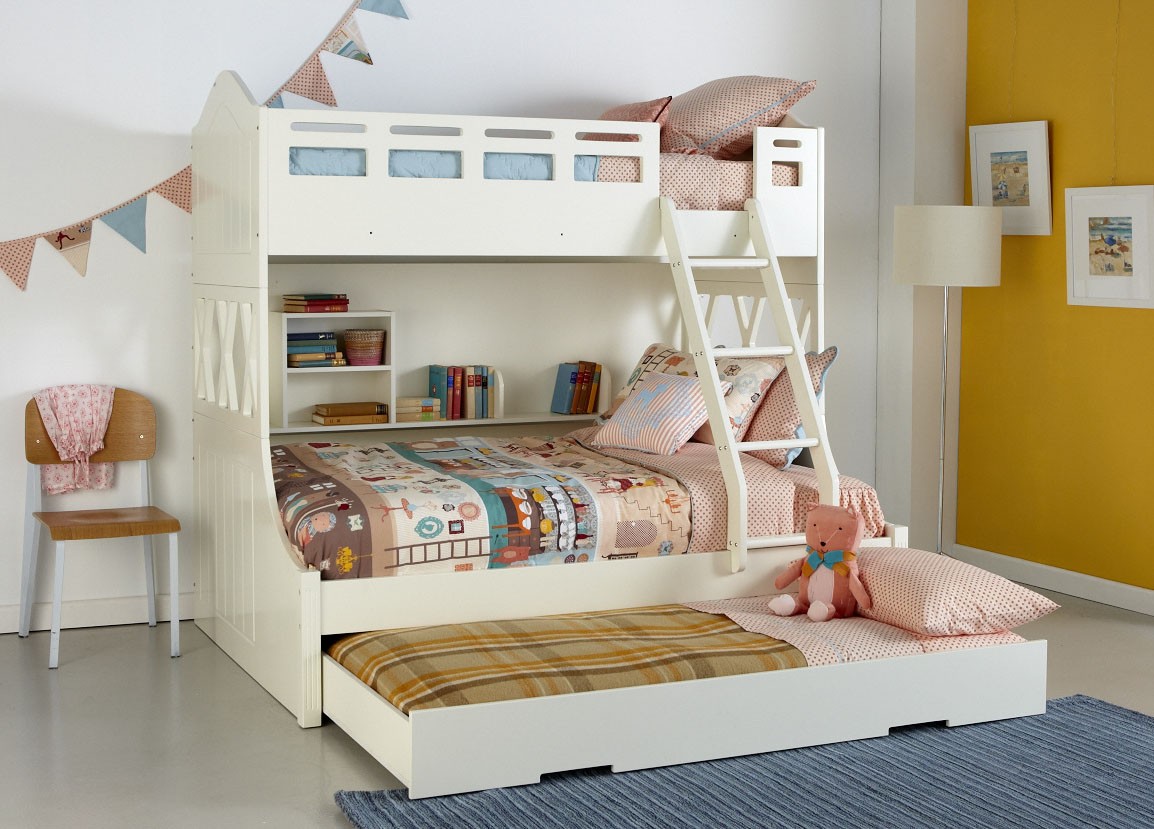 Okay, this one is a bit of a splurge at nearly $2000, but seriously the Snow Bunk from Forty Winks is amazing! It comes with a double bed, a single bed and the trundle, all with smooth curves and a modern design.
With nooks and crannies to hold all your child's favourite comfort items and books, you really can't go wrong! I want one for me. Cost is $1899.
For more details visit
here
.
Top Tips For Making The Transition
Yes, finding a suitable bed will help with the transition but it won't guarantee a perfect night's sleep from day one. So how can you make this transition easier on everyone? Try these:
1. Let your little one choose the bedding.
This can help him or her get excited. Check out Pillow Talk,  Adairs and Kmart, all of which stock a wide range of adorable and comfortable kids' linen and bedroom accessories.
2. Stick with a trundle bed.
Why? Because it can provide added comfort in the event of a fall from bed (hey, it happens). Plus, they are great for sleepovers down the road and also provide you with a comfortable place to lay when your little one refuses to go to sleep unless you're right beside her. Trust me, resting on a trundle sure beats lying on the cold floor.
3. Reduce the urge to stray or play.
Keep it simple by having a separate area for your child's toys, preferably outside of the bedroom. That way your toddler won't decide to wake up in the middle of the night and go through the toy box. To keep your child comfortable and feeling safe, invest in a night light and comfort objects.
4. Get into a good routine.
Bath. Brush teeth. Book. Kiss goodnight. Bed. Followed by another book, a request for water, 17 trips out of the bed and into the lounge and seven minutes of gently patting her back before she crashes.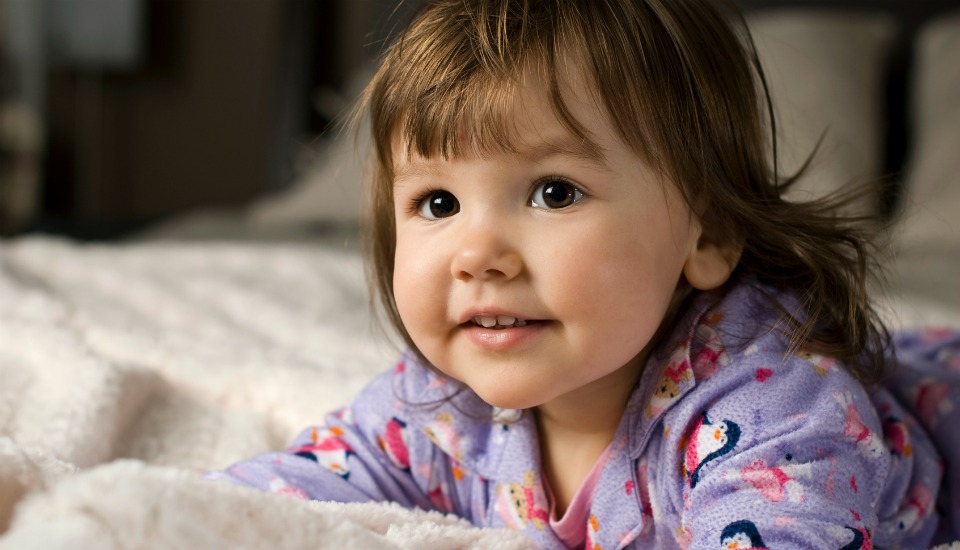 Sure, the transition is not always going to be simple. Some kids have no trouble falling asleep in a brand new big bed while others will take weeks to get used to it. But with these adorable beds at least your little one will be trying to sleep in style!
Once you have your dream bed, read this post for tips on getting your toddler to actually stay in it.