Six ways to deal with muscle soreness
The day after a good workout, you might be feeling sore and your muscles might be aching. But according to experts, the feeling of soreness is when your fitness journey ACTUALLY begins.
Here's what you NEED to know…
More on muscle soreness
"You may feel you are the only person who feels so sore, but you are definitely not alone. All of us still push ourselves, but after a while the soreness is definitely much less, than when your fitness journey begins," says Healthy Mummy Personal Trainer Wendy Smith.
"Muscle Soreness is usually developed after excessive and unaccustomed exercise, so understand that it is only short term when you are starting your fitness Healthy Mummy journey," she adds.
Wendy also claims that there is a positive side to your pains and muscle soreness can actually make you feel more energetic.
"Muscle soreness will create more energy in the day, which helps you sleep better at night," she adds.
There are things you can do to alleviate the soreness as well. Here are our top tips:
1.Stretch it out
Wendy advises to avoid too much muscle soreness post-exercise, the best thing is to stretch more before and after exercises. "Make sure you give your muscles a good stretch especially your hamstrings and glutes," says Wendy.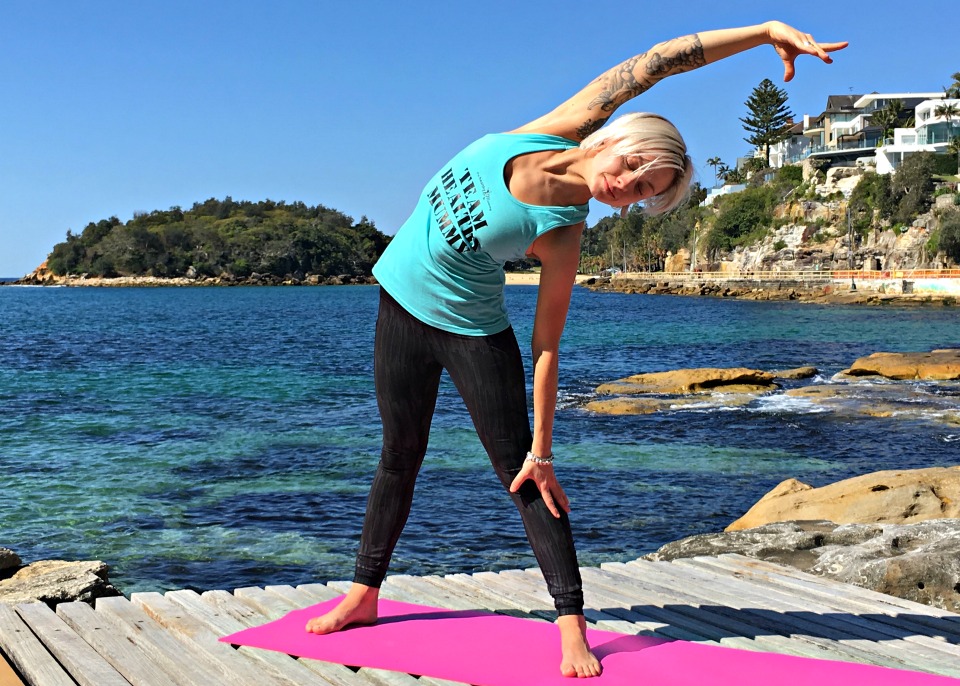 2.Warm up and cool down
Before and after your workout, it's imperative to include a good warm up and cool down. "28 Day Weight Loss Challenge Members – Always click on The Healthy Mummy APP Warm Ups and Cool Downs to avoid muscle soreness," advises Wendy.
3.Work on strength and flexibility
"Try to incorporate exercises with strength and flexibility components such as Pilates or full body functional exercises that are in The Healthy Mummy HIIT APP."
4.Have an Epsom salt bath
A good hot soak in the bath is also a great way to recover post workout and avoid muscle soreness. "Magnesium is the main component of Epsom salts which is a great muscle relaxant," says Wendy.  Having an Epsom salt bath is also more powerful than taking the supplements orally as the skin absorbs the magnesium better in a bath.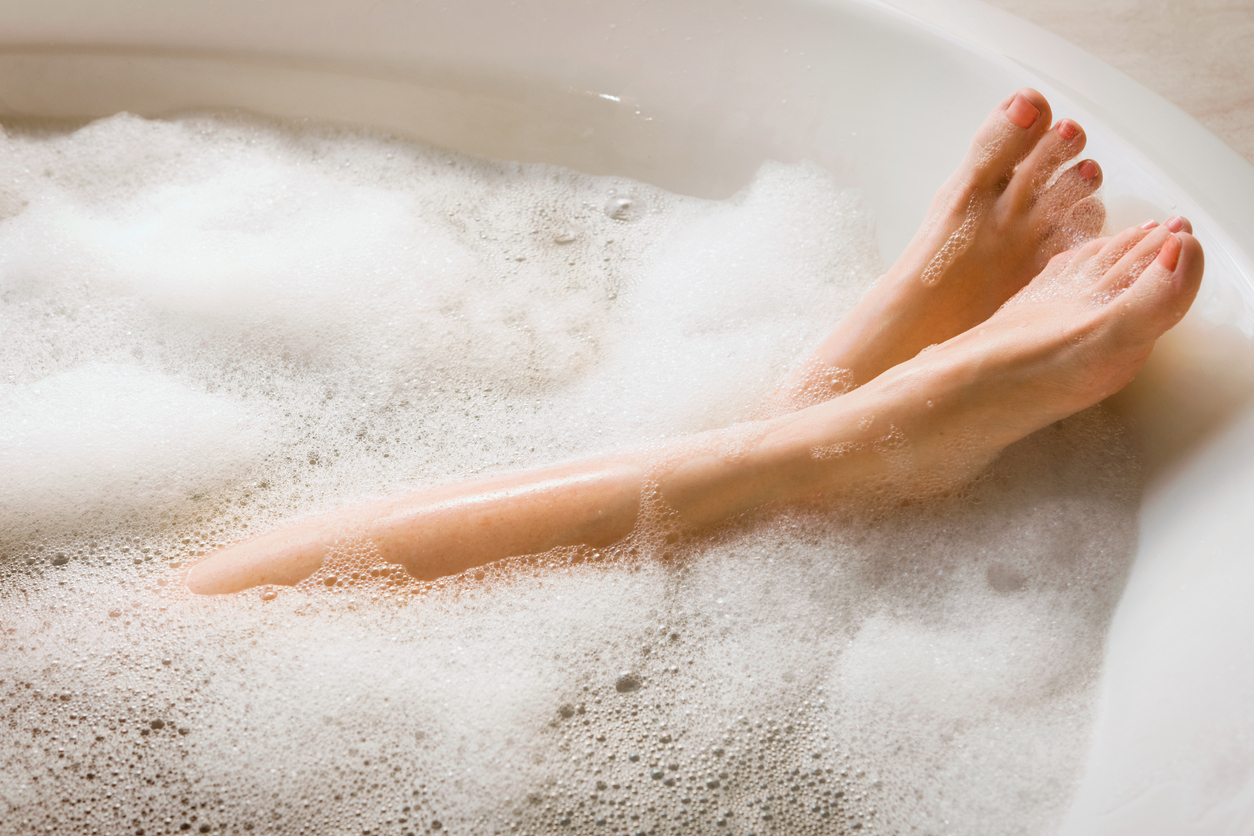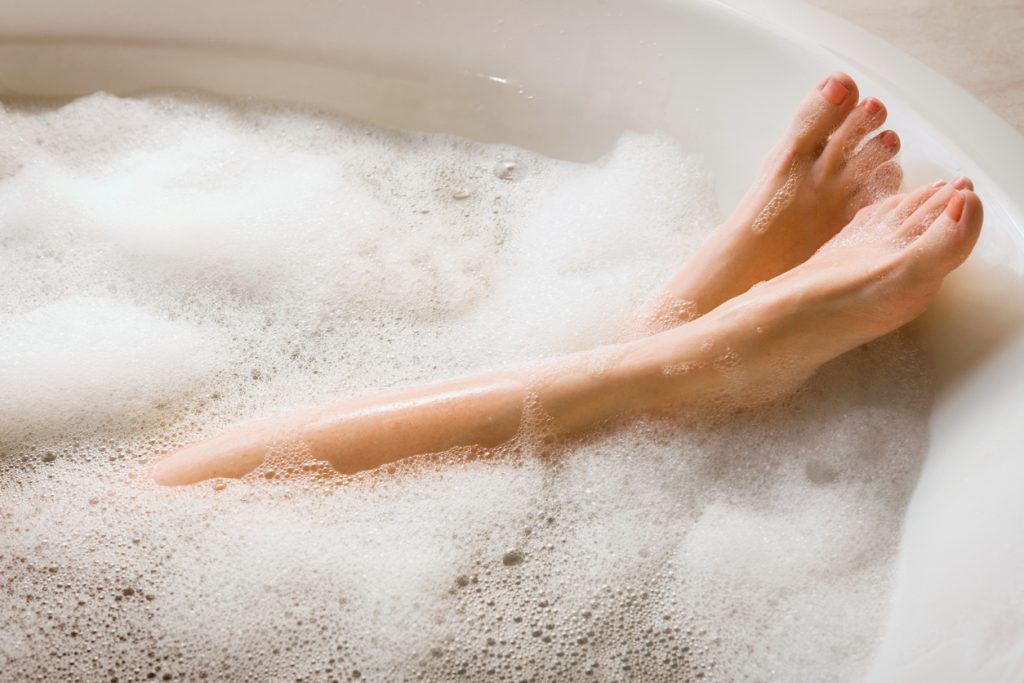 For a good hit of magnesium, you could also sip on a Healthy Mummy Smoothie – which contains 80mg per serve of magnesium.
5. Try creatine supplements
You can also take supplements to avoid too much muscle soreness. 'Creatine has shown to lessen pain and duration of muscle soreness,' says Wendy. Creatine is an amino acid which helps the body send energy to your muscle cells and your body repairs quicker as a result.
6. Use foam rollers
Foam rollers are a great way to deal with stubborn muscle soreness and are cheaper than a massage! 'Foam rollers involve a technique called self-myofascial release which uses pressure and massage to help ease the soreness,' says Wendy.
Try our awesome winter exercise plan to help keep you fit.
If you're craving more carbs than usual try our healthy winter recipes that will help you stay on track.  
Need some more healthy food inspiration?
You should definitely check out our 28 Day Weight Loss Challenge recipe hub for over 4,000 yummy recipes!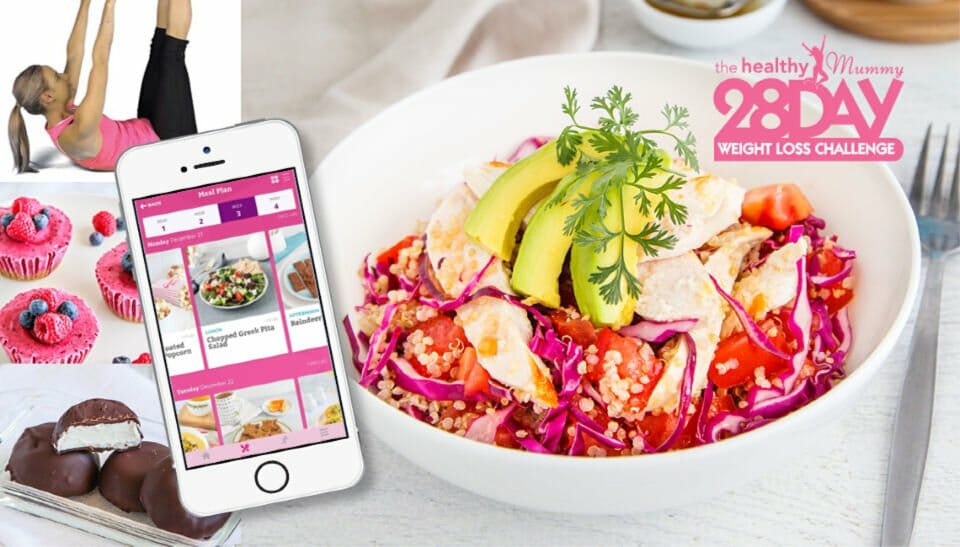 Here at The Healthy Mummy, we are all about helping mums lose weight and get healthy. Our 28 Day Weight Loss Challenge has over 4,000 healthy, family-friendly recipes and more than 350 exercises and 24/7 support from fellow mums to help you achieve your goals.
You can get a FREE winter warmer recipe and exercise pack here.
To learn more about the 28 Day Weight Loss Challenge (including the meal plans and monthly themes) click here.