Want a healthy pregnancy snack? This quick and simple guacamole recipe is loaded with flavour and good fats that will fill you up and benefit you and your baby!
Avocado is high in folate – essential for a healthy baby. It is also high in healthy fats, which will help keep your blood sugar stable and encourage healthy brain development in your baby. Avocado is a good source of vitamin B6, which has been shown to improve nausea.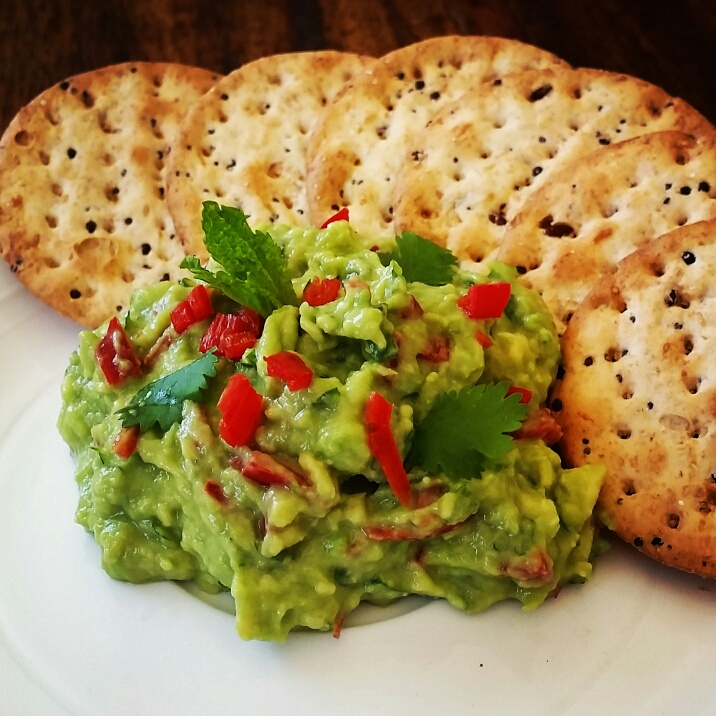 Avocado is also high in vitamin C, as is another key ingredient, red chilli. This amazing vitamin is not only valuable for healthy cell development, but is a vital aide to iron absorption. Iron is very important in pregnancy, for energy in the mum-to-be and also for healthy red blood cells.
This can also be stirred through warm wholegrain pasta for use as a creamy sauce.
If spicy foods give you indigestion, leave out the chilli and add a sprinkle of sea salt. It will still be delicious.
Recipe thanks to Nikki Boswell, Nutritionist.
Ingredients
1 ripe avocado, flesh mashed
1 clove garlic, crushed
2 tbsp. finely chopped coriander
2 large mint leaves, finely chopped
1 red chilli, deseeded and finely diced
1 lime, juiced
Method
Combine all ingredients in a small bowl and mix well.
Serve with wholegrain crackers or veggie sticks.
Store in an airtight container in the fridge.
Serves 2
494kj / 118 cal per serve, Fat- 9.7g, Carbs- 8.6g, Protein- 1.6g
Click here to visit our pregnancy products shop.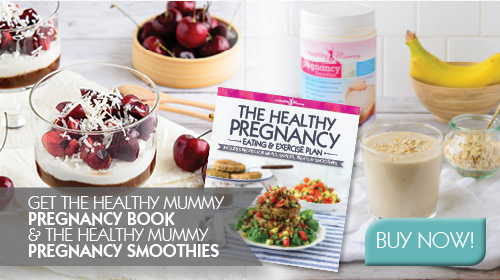 Disclaimer: Always speak to your doctor before changing your diet,taking any supplements or undertaking any exercise program in pregnancy. The information on this site is for reference only and is not medical advice and should not be treated as such, and is not intended in any way as a substitute for professional medical advice..
Our plans promote a health weight gain in pregnancy to benefit the mother & baby and you can read more on this here 
The owners of The Healthy Mummy do not make any representations or warranties, express or implied and shall have no liability or responsibility to any person or entity with respect to any loss or damage caused or alleged to be caused directly or indirectly by the information contained herein and nothing in this disclaimer will limit or exclude any liability for death or personal injury resulting from negligence, limit or exclude any liability for fraud or fraudulent misrepresentation, limit any liabilities in any way that is not permitted under applicable law or exclude any liabilities that may not be excluded under applicable law.