This Mountain Bread Trend is Cutting Calories for Mums Like You! + 3 Recipe Sneak Peeks
This super simple trick will help you to cut down on calories (and time) for rolls, pizzas and pastries! Plus, 3 new recipes to sneak peek straight from the 28 day challenge.
Mountain Bread doesn't just have to be for lunch wraps… it's actually the perfect HEALTHY alternative to pastry. And it's super simple! Just swap out store-bought-sheet pastry for mountain bread in rolls, pies, pizza and more. We told you it was simple!
If you aren't already on board, here's what to love about making the swap!
Mountain Bread is lower in calories than standard sheet pastry!
There is A LOT of hidden butter in store-bought sheet pastry; skip the butter, and opt for Mountain Bread instead!
Mountain Bread doesn't need to be thawed out before use, saving you prep time in the kitchen so you can get straight to cooking!
Mountain Bread is egg and dairy free, so it's suitable for vegans and vegetarians!
Mountain Bread has lots of good fibre to help keep you regular!

3 recipes you can use Mountain Bread for Sneak Peaks Straight from the 28 Day Challenge
Check out this sneak peek of three mountain-bread recipes straight from the 28 Day Challenge. The most exciting part about these recipes? They're all made with just 5 main ingredients (or less) plus seasonings! Delicious, easy and healthy.
Low Carb Pizza Pockets – $1.71 per serve
Delicious low-carb Pizza Pockets, with cheesy ham filling in warm Mountain-Bread 'dough'. YUM!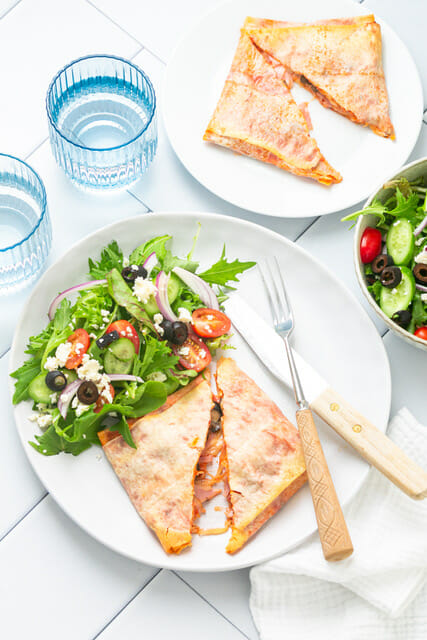 Access this recipe in the 28 Day Challenge.
Chicken Sausage Rolls $2.62 per serve
Classic Sausage Rolls with a delicious, hearty chicken filling and sturdy no-mess Mountain-Bread 'pastry'.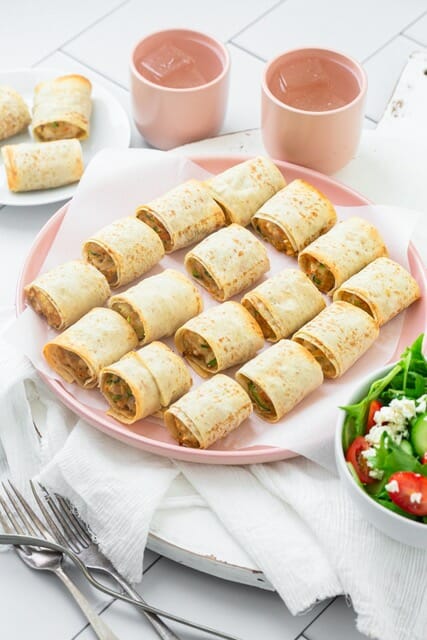 Access this recipe in the 28 Day Challenge.
Curried Beef Triangles $2.55 per serve
Winter-warming and super simple Curried Beef filling, in a crispy Mountain-Bread 'pastry'.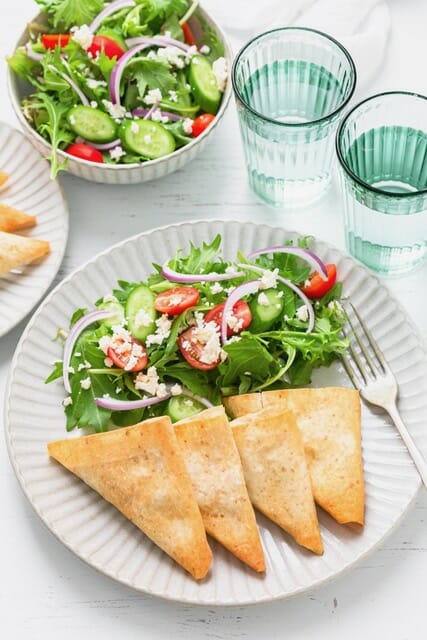 Access this recipe in the 28 Day Challenge.
Check out more recipes from our 5 Main Ingredient Challenge:
We love this hack to make use of Moutain Bread in other recipes and even better if you're using only 5 Main Ingredients. Here are some more healthy, delicious and budget-friendly recipes for you to try:
Want more recipes like this? Join our 28 Day Weight Loss Challenge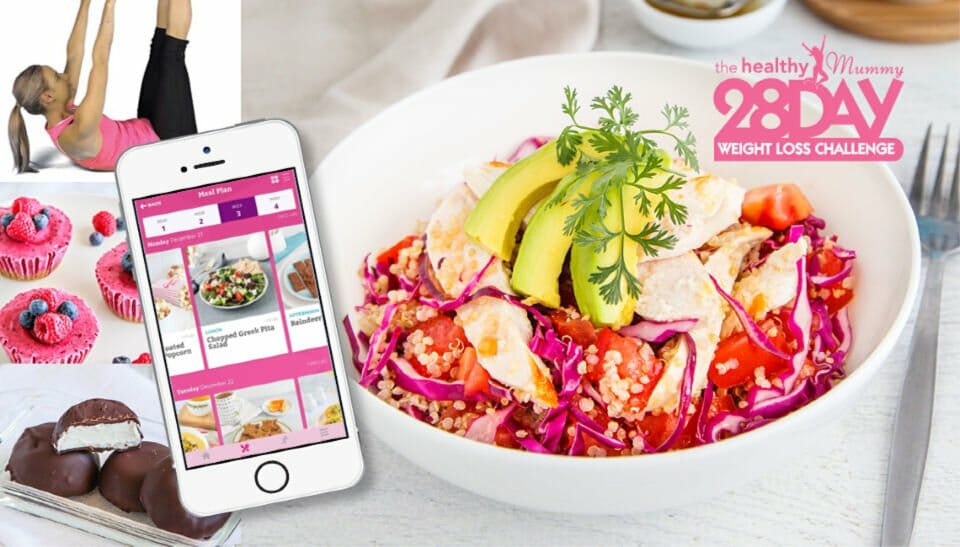 Want to shift your baby weight but feel like you have NO TIME in your day to exercise and eat healthily? That's where the Healthy Mummy's 28 Day Weight Loss Challenge can help.
The 28 Day Weight Loss Challenge is the mum's only 5-star rated app with over 1.6k reviews in 8 weeks!!
You get unrestricted access to :
Nutritionist & chef-designed weekly meal plans
Over 500 different Personal Trainer crafted at-home workouts
Daily Motivation from My Coach
Personalised Shopping lists to make life easy
More than 6000 healthy and delicious recipes at your fingertips
REAL-TIME support from The Healthy Mummy Team and OVER 300,000 other mums
Join our incredible community of supportive mums TODAY!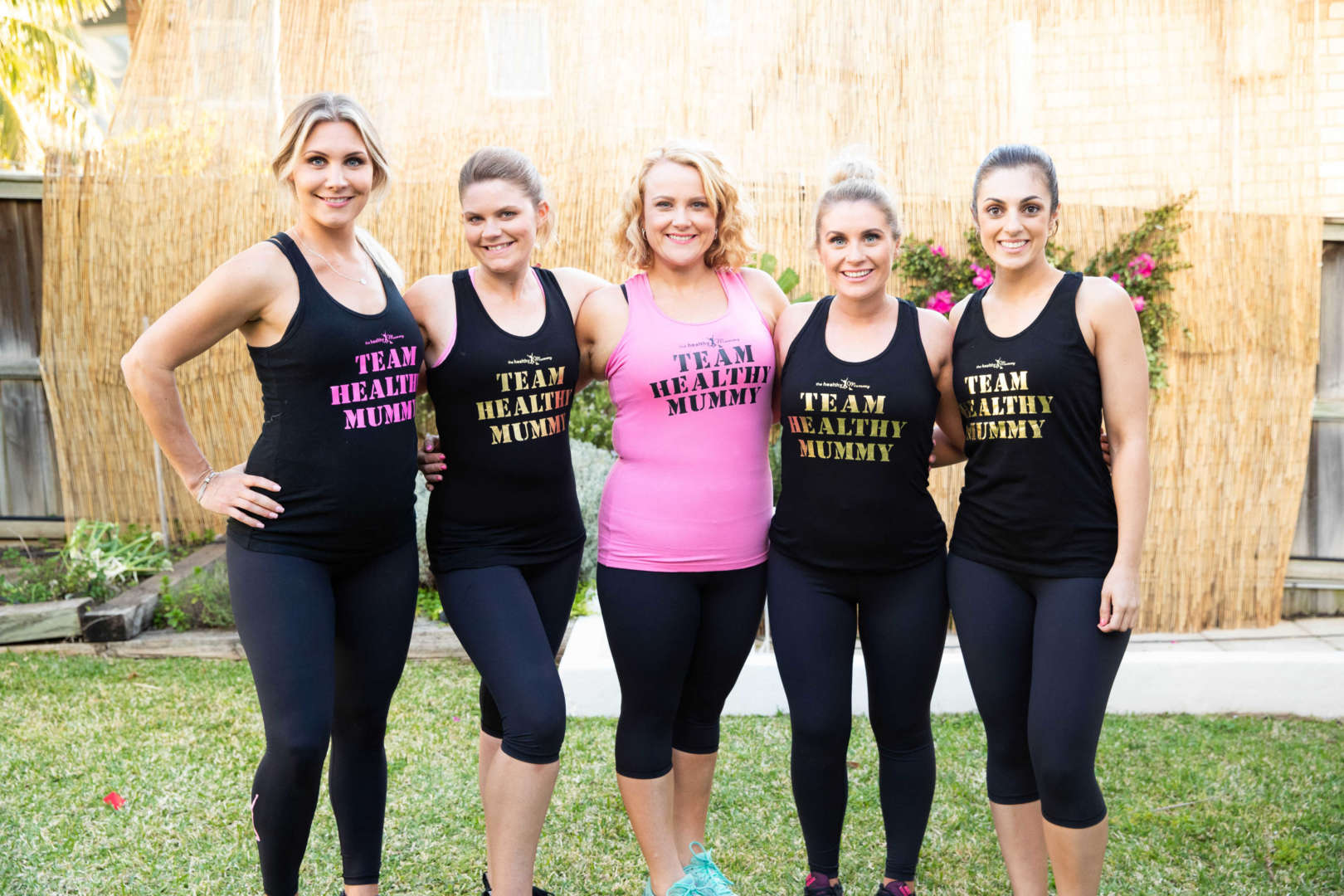 With hundreds of thousands of mums from all over Australia, all with the same goals, concerns, and struggles, our community is there to support you through it all.