Finding the time to exercise when you have children can be difficult. As we all know having little ones can at times derail the best laid exercise plans, but so can the weather – especially if it is raining or cold outside.
So why not try include your kids in your work outs at home?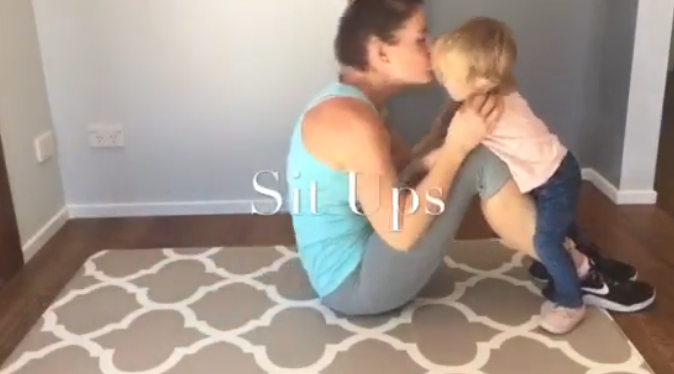 Mum loses 22kg doing these easy exercises using her kids!
Stephanie Marriott, who is a Healthy Mummy community member, has shared her top tips on how to exercise with her kids when the weather is bad outside.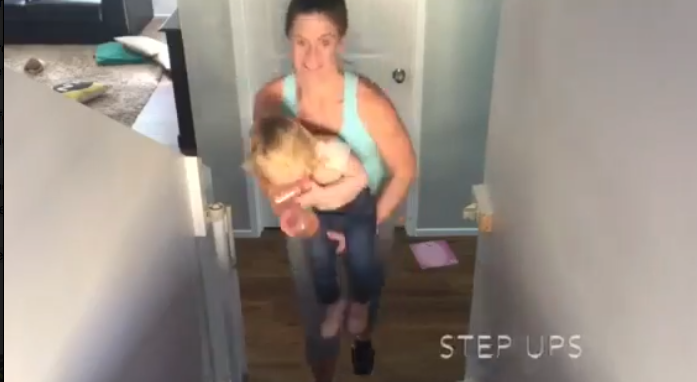 "Finding time to fit in exercise with children is definitely a hard task at times," she says.
"I have three kids at home and a husband that works late so it seems silly for me to pay for a gym membership when I can't utilise it to its full capacity.

"Luckily, there are plenty of exercises you can do at home with no equipment required.
"My children love to get involved, either copying my movements, getting used as a weight or simply dancing around to the music with me."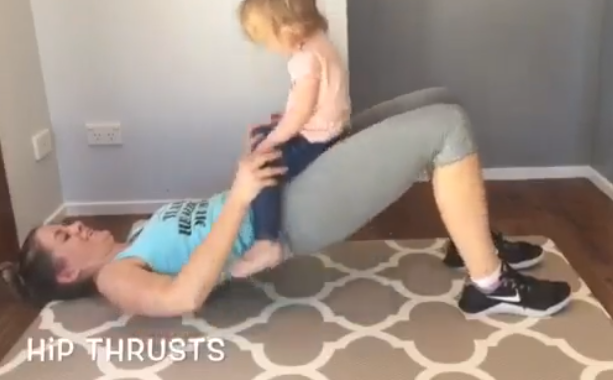 Stephanie has shared her awesome exercise video to do at home with the kids, which include doing step ups holding her kids on the stairs, push ups, squats, hip thrusts.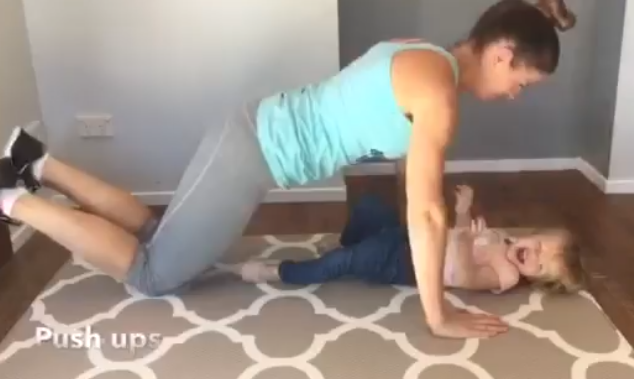 Check Out Stephanie's workout video here:
"These easy to follow exercises can be squeezed in when washing up dishes, hanging washing out, when the baby naps or when the kids are having dinner and a bath," she says.
"Moving your body is really important, whether it's a strenuous workout that raises your heart rate and works up a sweat, or a gentle session of pilates or yoga that's relaxing and good for your mental health. 
"Winter is the perfect time to start your fitness routine, schedule 30 minutes in your diary each day, and make a commitment to get it done."
The Healthy Mummy's Exercising With A Cling Baby ebook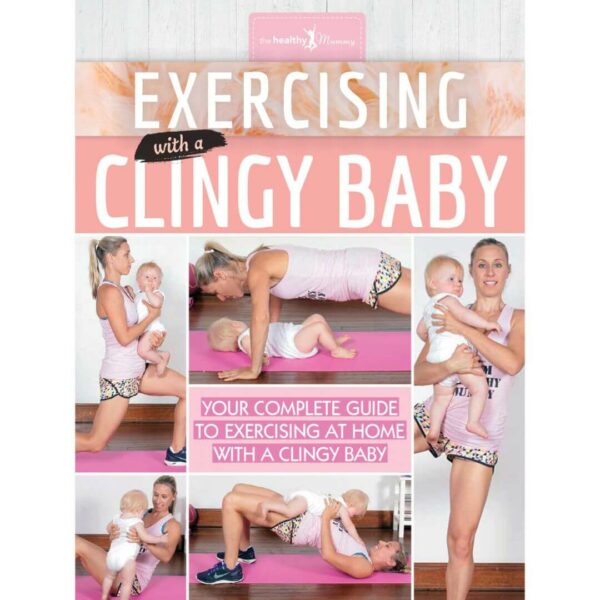 For more exercises you can do with your kids, our clingy baby exercise guide is filled with work outs and exercises that you CAN do with your little one.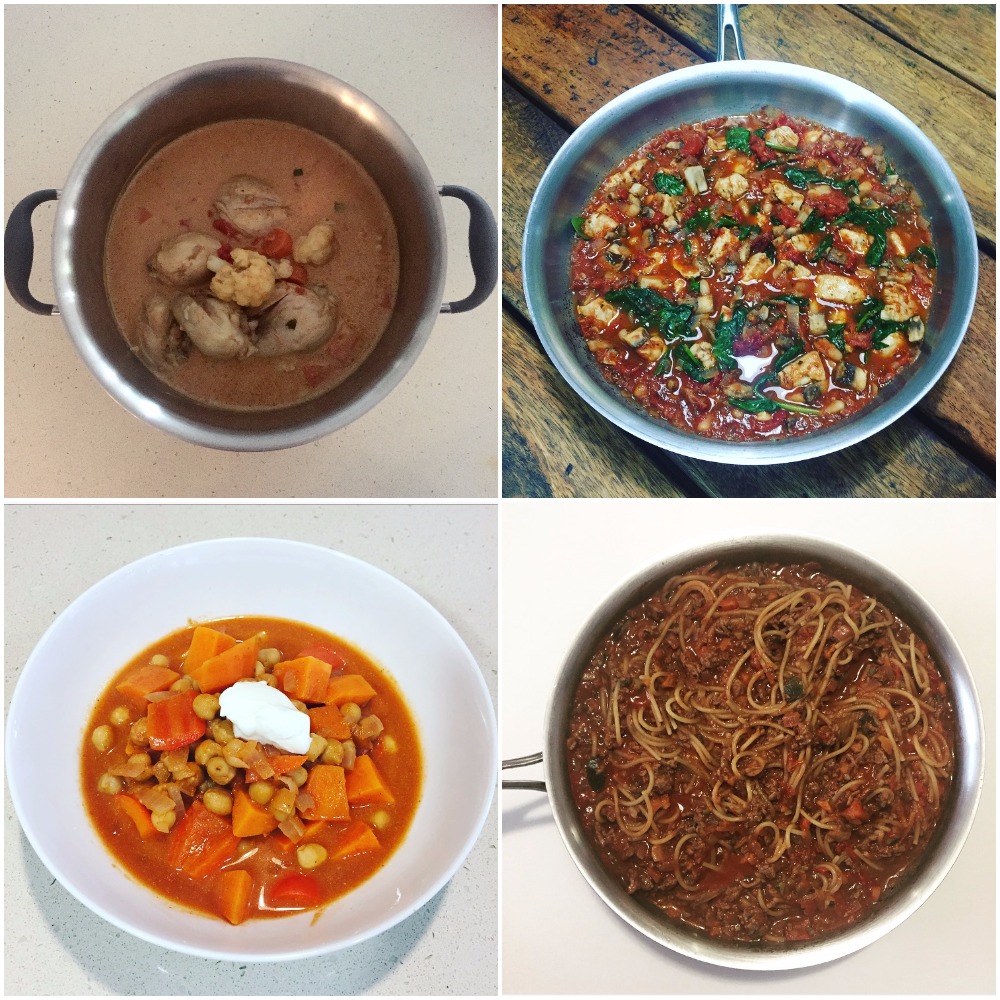 Meanwhile, check out Stephanie's amazing and healthy One Pot recipes here.
Stephanie's Amazing 22kg* Weight Loss Journey
Stephanie Marriott you look absolutely incredible! This motivated mum has managed to transform her body, embrace healthy eating and prioritise exercise with the support of The Healthy Mummy.
Stephanie says: "On the left, this is me is at my heaviest, 80kg, 9 months after the birth of my first baby. The next picture is 14 months after the birth of my 3rd baby at 58kg."
The Healthy Mummy Support
The Healthy Mummy has been able to support thousands of mums – including Stephanie – tackle their health, weight and lifestyle.
Stephanie says: "The Healthy Mummy gives you all of the tools and support that you need to change. Healthy recipes, meal plans, exercise plans and support groups."
Don't Wait – Start Today!
Stephanie says: "Don't wait until next week, next month or next year to start changing habits. Start today.
"Start by drinking more water. Start by committing to a healthy breakfast or lunch each day.
"You don't have to change EVERYTHING all at the same time – that will only bring stress, anxiety and the feeling of failure when you don't succeed immediately.
"Above all, remember that you don't go from a before picture to an after picture overnight!"
Get Body Confident With The 28 Day Weight Loss Challenge
Regain your body confidence with The Healthy Mummy's 28 Day Weight Loss Challenge.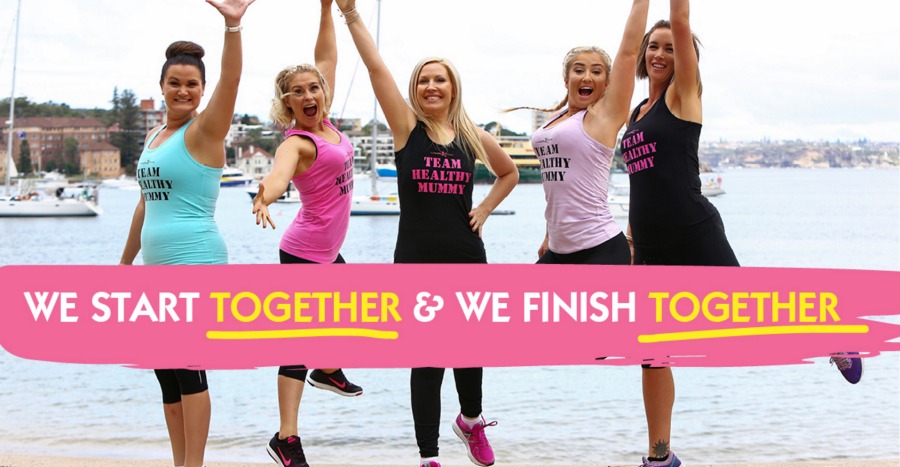 Our Challenge is designed by mums FOR MUMS – to help them reach their goal weight and tackle their health and fitness.
The Challenge is home to customisable meal plans, 24/7 social support and realistic exercises mums can do AT HOME.
To find out more on the 28 Day Weight Loss Challenge click here.