The Healthy Mummy range of products is not only great for energy levels and general health but they are also a weight loss supplement and give excellent results for mums who are wanting to lose some weight.
All the products in The Healthy Mummy plans are breastfeeding friendly and whether you are breastfeeding or not breastfeeding they can help you lose weight. You can also compare us to other brands here to see how we are lower in sugar and higher in protein than other weight loss brands.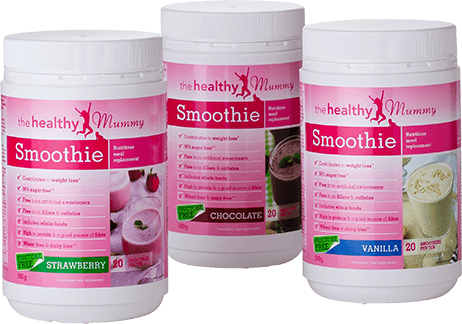 They are also nutritionally advanced and have been developed and reviewed by top nutritionists (please see the reviews here) and as an added bonus they are gluten and dairy free and all products also come with a 30 Day Money Back Guarantee.
The below stories are from mums who have used the Healthy Mummy range and are losing weight – you can read their stories below and see our plans here (please also use code WINTER to claim a 15% discount at the checkout as part of our winter sale)
---
Amy loses 28kg
The Healthy Mummy Smoothies make the day run smoother, it's one less thing I have to think about and I feel so much better for having them, I know I'm getting all the goodies and it definitely works with the whole change to my world.
Combined with the smoothies and exercise, I'm losing it slowly but I'm doing this in a way I can maintain. I now know I can't always be perfect but I can move forward and not give up.
I am not going back to my old self and I'm a better person for it, not only for me but for my family
---
Rebecca loses 9.6kg

My name is Rebecca. I have lost 9.6 kgs on the lose baby weight plan and Healthy Mummy Products.
This past month i have lost about 3kgs, which isn't too bad as i have had a husband in hospital, found out we have to sell our dream house, and had the pouring rain and frost to contend with.
So I am really happy with my loss. I have at least 5kgs to go to my ideal weight, but i feel happier, more energetic and get tons of compliments.
I look forward to the next month and hopefully reaching my goals!
---
Hayley loses 15kg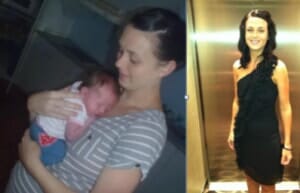 I have a Healthy Mummy smoothie for breakfast, light healthy lunch and most of our dinners are recipes from the website. I run on our treadmill 3-4 times a week.
I love how filling & tasty the smoothies are and I love the convenience – Having 3 kids under 4 years of age I don't really have time to sit down to eat breakfast but I can make a smoothie in 2 minutes and drink it as I go.
I really love the new Healthy Mummy range, it tastes delicious and it is so fantastic that there are so many ingredients aimed at breastfeeding mothers and it is great value and it so quick and easy to make. Thanks Rhian & team."
---
Beck loses 6kg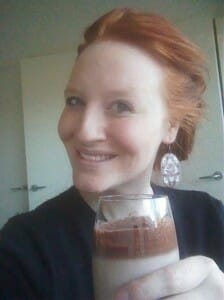 Just over 4 months ago I gave birth to my first baby, a little lady named Evie. I had put on 16 kgs during my pregnancy, and was determined to loose it.
However, reading up on a lot of weight loss shakes, I was really concerned at their sugar content and low nutritional value.
11 weeks after giving birth I came across the healthy mummy smoothies. I have currently lost 6kgs in 5 weeks, and only have 4kgs to get back to my pre pregnancy weight.
The smoothies have given my milk such a boost, I am able to supply some to a family member who has been unable to feed.
Thanks heaps Rhian and team
---

Karen loses 20kg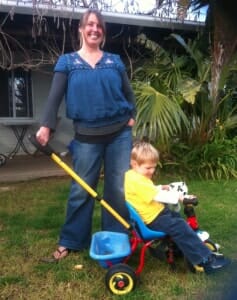 I have been enjoying the Healthy Mummy smoothies for breakfast and lunch most days for the past few months.
They are filling, tasty, quick and convenient – but best of all I have lost over 20kg and counting.
I'm finally wearing my clothes from before being pregnant and feel so healthy. I'm breast-feeding and my milk supply has actually increased since being on the smoothie lifestyle!
I would highly recommend the smoothies to any mum who wants to drop a few kilos, have more energy and feel fantastic.