If you and your baby are on the fun (and messy) journey of trying solid foods, you would of course want to be giving them the best start possible.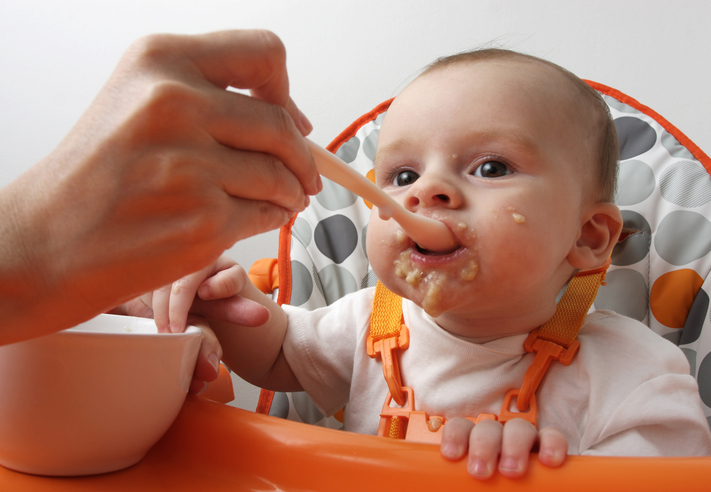 It's a great idea to offer your baby a wide variety of healthy foods in order to help develop good eating habits down the track.
And the best part is, you probably have most of them to hand already if you are following our healthy eating plans in order to lose pregnancy weight.
10 delicious and nutritionist approved superfoods for your baby
Here are 10 of our favourite ideas for little ones that get the tick of approval from our nutritionists:
1. Blueberries
Babies often see these as a sweet treat, so keep them on hand for after their savoury course, or mash and mix into their rice cereal.
Use breastmilk or formula as a base and add blueberries and bananas, blend and then freeze in ice block moulds for a hand-held dessert.
2. Oats
You can make plain porridge for your baby with water or milk, and then flavour it with pureed berries or mashed banana.
Try savoury porridge by mixing cooked oats with pureed pumpkin and zucchini.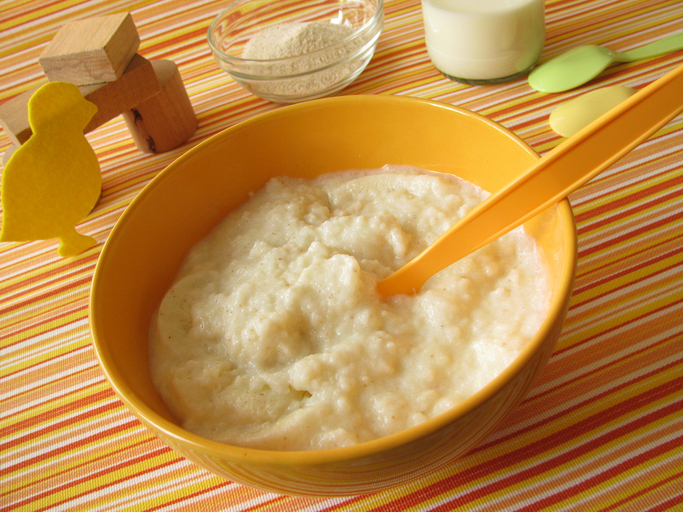 3. Strawberries
Sliced thinly, strawberries are a great finger food.
For older babies, mix pureed strawberries with yoghurt for a healthy sweet course.
4. Sweet potato
Why not use a crinkle cutter to make wedges, by drizzling with olive oil and baking in a hot oven until crisp.
Use your slow cooker to make super soft casseroles for your little one, then just puree with a stick blender (or mash with a fork for older bubs).
5. Banana
The perfect food to have in your nappy bag to eat when you're away from home.
When the weather is warm, freeze banana (cut into fingers) to enjoy like an ice cream.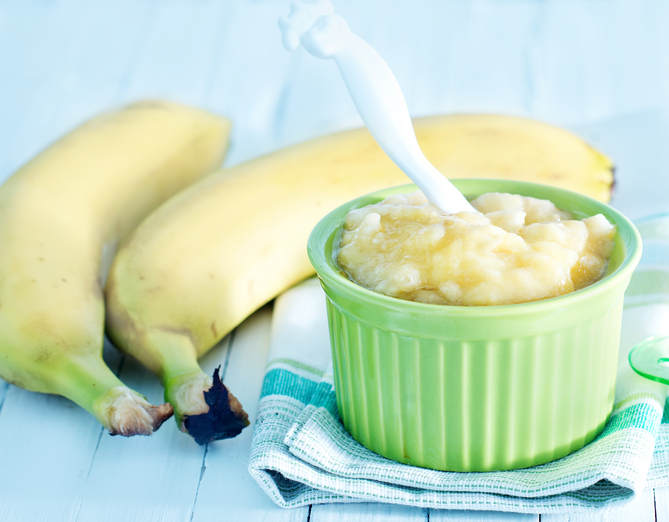 6.Pumpkin
Pureed pumpkin freezes really well in ice cube trays, then just defrost what you need for their meal.
Sweeten it up even more by mixing with pureed apple.
7. Melon
Remove all the seeds from watermelon and chop into big chunks for bub to gnaw on.
Freeze chunks of rockmelon to give teething babies in a mesh food net to soothe their sore gums.
8. Avocado
Many babies love avocado smeared onto some toast fingers.
Mix with some banana and cinnamon, then freeze in ice cube trays for baby to nibble on to relieve sore gums.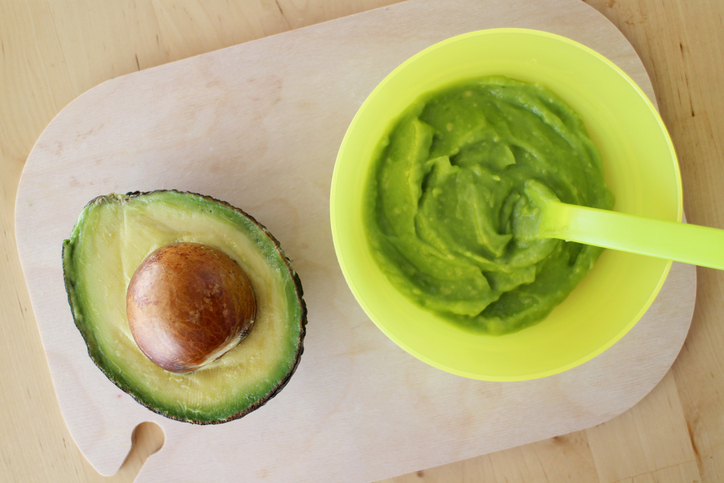 9. Apple
Steam chunks of apple for baby to hold, or puree them until super smooth with a little cinnamon.
Add cooked and pureed apple to any vegetable to sweeten a savoury dish, such as zucchini or carrot.
10. Broccoli
A great hand-held option for babies, just lightly steam first so that their gums can chew it.
Add cooked broccoli to casseroles just before blending.
Are you into making your own baby food? Well, you have to check out these blogs: 6 Essentials For Making Homemade Baby Food and 42 Homemade Baby Food Ideas to get you started.
Stuck for baby, toddler and kiddie recipe ideas and meals?
Well, our Healthy Kids Cookbook provides parents with simple recipes which are delicious and nutritious for kids and parents alike.
All the recipes have been designed and cooked by a nutritionist, and eaten by real kids.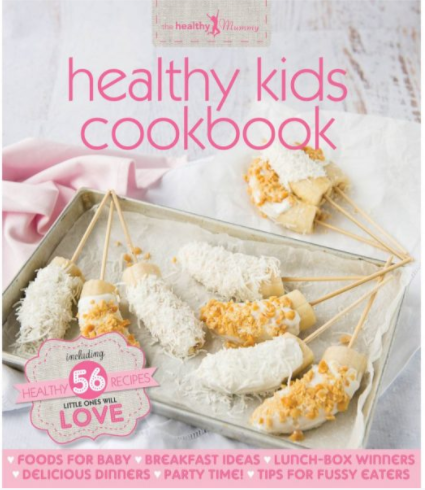 The Healthy Kids Cookbook includes:
Foods for baby
Breakfast ideas
Lunch box food
Delicious dinners
Party time food
Tips for fussy eaters
Created by a leading nutritionist
56 recipes.
This cookbook also includes some information about how many serves of each food group your child should be eating, how to develop healthy eating habits, and how to deal with fussy eaters.
For more information and or to buy your copy today click here.