10 money saving tips every parent needs to know
Having kids is expensive, and the bigger they get, the more they cost! Knowing a few handy money saving tips can make all the difference to the budget.
Having kids is expensive, and the bigger they get, the more they cost! Knowing a few handy money saving tips can make all the difference when it comes to balancing the family budget.
Whether you are about to start a family or already have kids in the house, here are some handy tips that will save you money.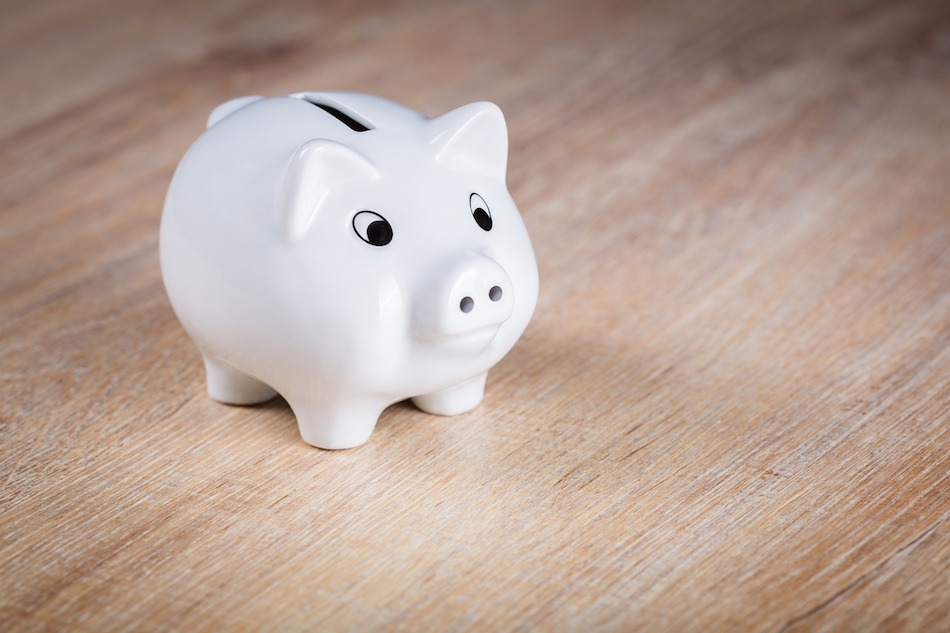 10 tips to help you and your family save money
1. Write a budget
It goes without saying that if you don't have a plan for what you'll spend your money on, it will probably disappear before your eyes.
Start by working out all your weekly, monthly, quarterly and yearly expenses and then break them down into fortnightly amounts (or however frequently you are paid). Once you have these figures you can start putting money away each fortnight for all the big bills, that way you won't find yourself forking out thousands when you can least afford it.
2. Entertain at home
It's easy to get into the habit of entertaining out all the time. A cafe lunch here, a dinner out there, it all adds up.
Try to entertain at home and spread the meal preparation around. If everyone brings something it really cuts down the cost.
Check out the recipes section in the 28 Day Weight Loss Challenge App for heaps of yummy ideas.
3. Plan ahead for Christmas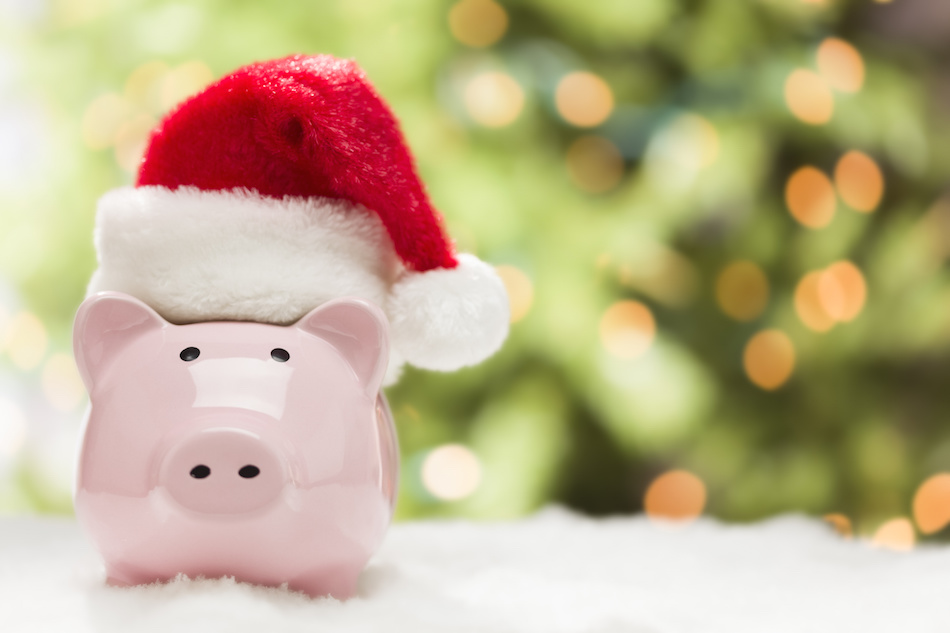 Part of setting a budget (see point 1) should include an allowance for Christmas, including gifts and entertaining. Start putting money away for Christmas and birthdays and then stick to your budget when buying gifts.
Check out when things are on sale and keep a list of what you are looking for and what you've already bought.
4. Don't set the bar too high
If your kids are young, now is the perfect time to establish some limits on gifts, extracurricular activities and other expensive entertainment.
If you start your two-year-old in multiple sports, lessons and activities then this becomes a very expensive habit to maintain as they get older (particularly if you add a sibling or two!)
Don't set the bar too high when it comes to gifts for birthdays and Christmas. Your three year old really doesn't need 15 presents for Christmas or a $700 iPad for his birthday. Remember they are only going to get more expensive as they get older!
5. Limit takeaway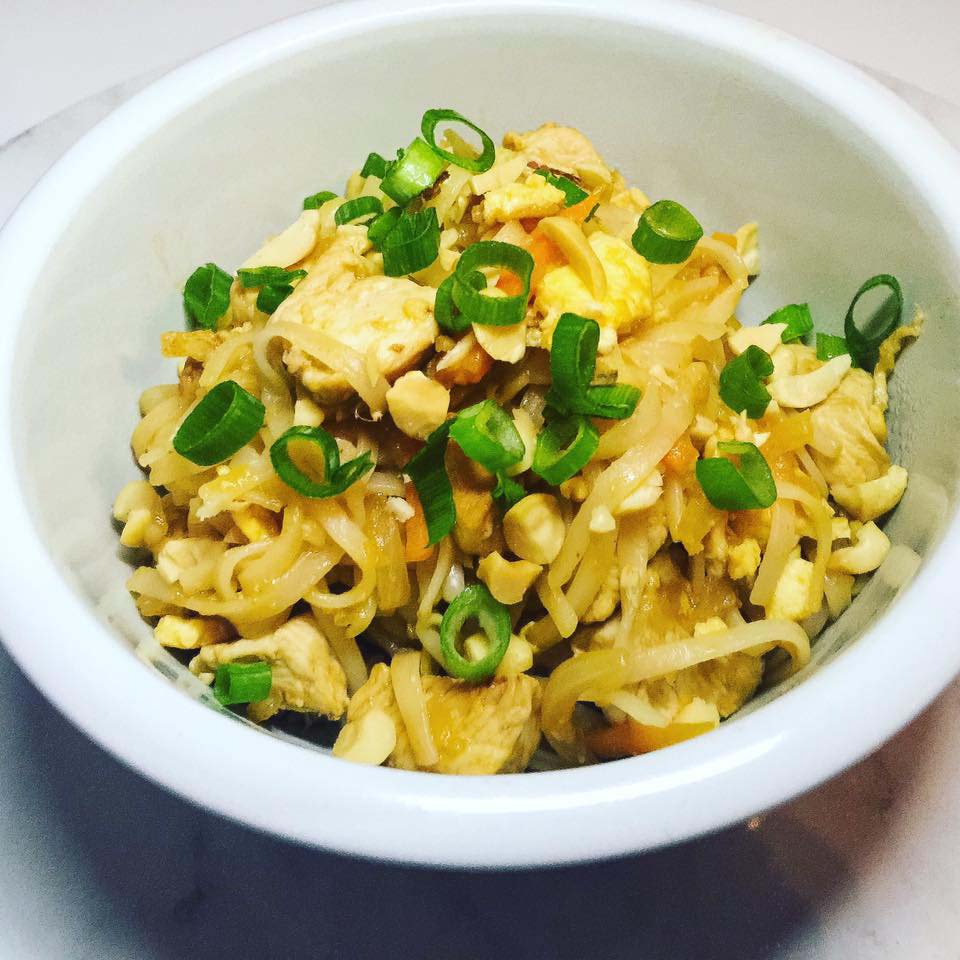 Not only is take away expensive, but it's also generally much less healthy than home cooked food.
If you find yourself frequently turning to takeaway, try and work out why. Is it that you're time poor and struggling to stay organised? Are you craving a certain food? Work out ways to manage these issues and limit takeaway foods. Your wallet and your waistline will thank you.
In the meantime, try this Healthy Pad Thai to curb your takeaway cravings!
6. Start a present box
If you have young school aged kids then chances are you attend a LOT of birthday parties.
Most young kids have similar tastes in toys and games so it is actually relatively easy to start a present box of different gifts you see on sale. That way, when a birthday comes up your child can choose a gift from the box for their friend.
We stash ours with craft supplies, books, popular action characters, board games and more. Anything that I see on special that I think would make a great gift for a child my kids' age goes in the box. It not only saves money (as you buy on sale) but it saves dealing with dragging a 5-year-old out of the toy aisle after choosing a gift (and the subsequent tantrum over why they don't also get a toy!)
7. Use deal sites
There are heaps of great deal sites out there for everything from entertainment to holidays. Keep an eye on them and use them for special outings or gift ideas. You can save heaps by buying a dining voucher through one of these sites rather than just going to your local favourite.
8. Meal plan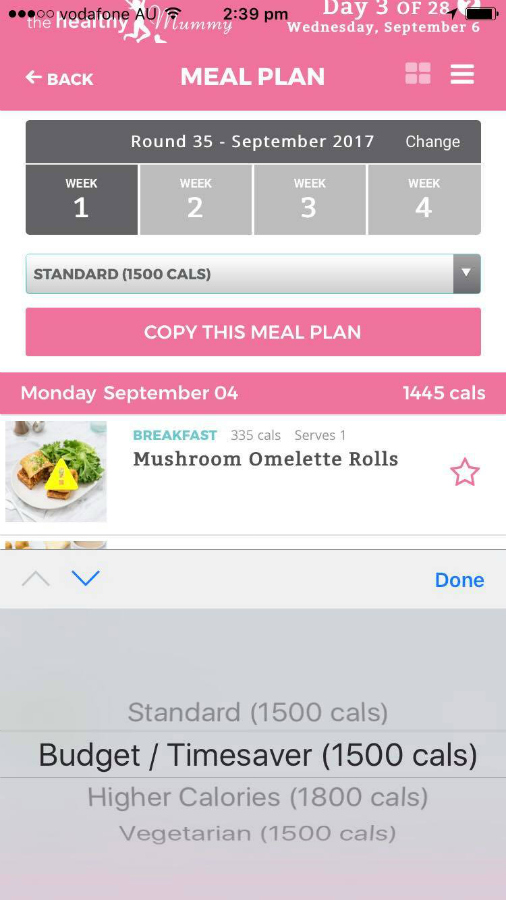 Shopping is one of the biggest expenses each week for most families. It is easy to go overboard and spend hundreds more than you really need to if you go in without a plan.
The Healthy Mummy Meal Plans really help with this and you can adjust your meal plan to be more budget-friendly!
9. Limit pre-packaged snacks
Pre-packaged snacks are expensive and generally full of all sorts of processed junk.
You can save heaps of money by making your own healthy snacks for lunch boxes each week. There are plenty of ideas on the 28 Day Weight Loss Challenge.
10. Be energy smart
Check out your gas and electricity bills and see how they compare to other similar sized families (you can usually find this on the bill).
If you are spending more than the average family look at ways to reduce your energy consumption. Turn off lights, choose energy-saving devices, get rid of the second fridge, cut down on the air conditioner.
Every little bit makes a difference and it all adds up.
Do you have any tips for staying on budget as a family? We'd love to hear them over in our Facebook Group.
Lose weight on a budget with the 28 Day Weight Loss Challenge!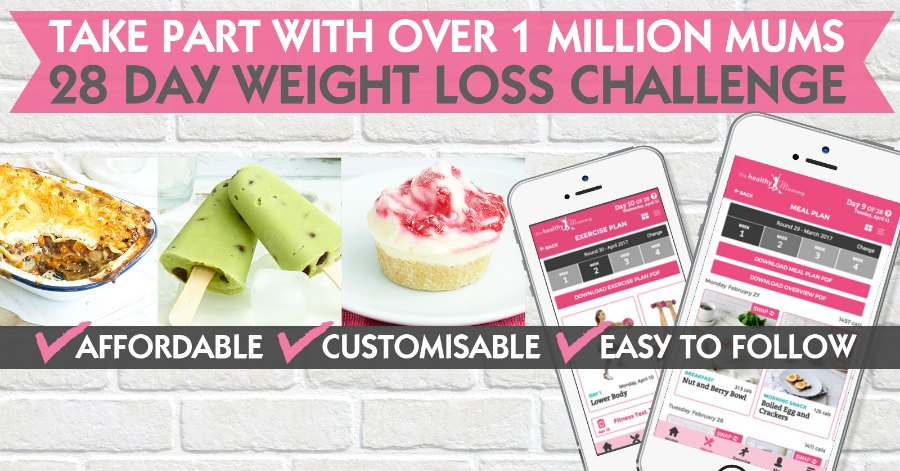 If you want to improve your overall health and wellbeing but don't have the budget for a gym membership or fancy pre-made healthy meals – our 28 Day Weight Loss Challenge is an awesome program to check out. 
Our 28 Day Weight Loss Challenge includes:
28 days of at home exercise routines (no gym needed) – with video instruction
Customisable and breastfeeding friendly meal plans
Time-efficient exercises for busy mums – under 30 mins
Challenge combines Pilates exercises with interval and circuit training (HIIT)
Suitable for basic to advanced fitness levels
Home to thousands of EASY-TO-MAKE recipes!
To learn more about our 28 DAY WEIGHT LOSS CHALLENGE CLICK HERE.