10 odd things mums do on maternity leave
For first time mums, maternity leave is a wonderful time of life. You get to take a few weeks off from work (unless you're like some, where babe decides to arrive the day you leave) to hopefully relax. To spend on your own, preparing and awaiting the arrival of your baby.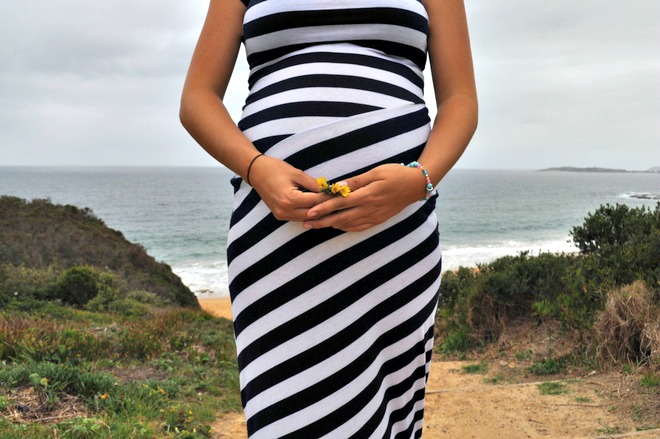 Let's just note that maternity leave for each consecutive child is never quite like that first time around!
10 things mums do on maternity leave
1. Swim
The best feeling in the world, when you are swollen with life, is to lose all gravity in the water. Immerse yourself. If it's winter, find the local indoor pool and if you have the energy to be active do an aqua-aerobics. If it's summer – beach it!
2. Crazy online purchases
In the wee hours of the morning when you can't sleep and you find yourself watching those amazing telesales shows. Steam mop? That would be perfect for when babe is crawling! Magic bullet? Yes, easy way to get in the food while breastfeeding! Contour pillows? How have I ever lived without them?
3. Nesting
I can't count how many times I pulled out everything in the cupboards and drawers, refolding and then putting them back. I de-cluttered, re-organised, straightened up every single day, sometimes twice.
4. Socialising
You have to expect that all your friends are at work. So where is a pregnant woman to go? Bingo at the local club? Or some other bizarre group that you'd never had imagined yourself joining.
5. Read, research, read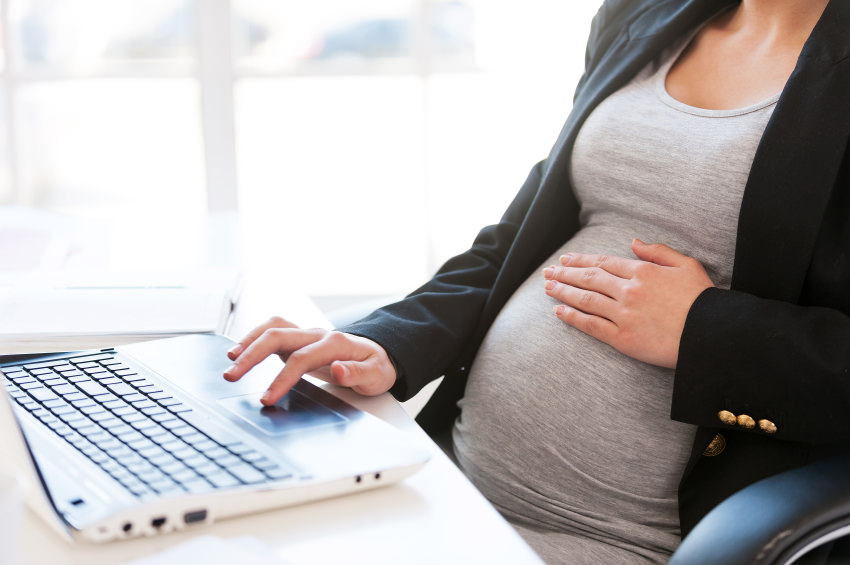 While whittling the time away you will find yourself googling every which thing. What to expect in labour. How to breastfeed your baby. Ways to induce labour. How to get your baby to sleep.
6. Clean
Not just a normal deep clean. A deep, deep clean. Where you scrub the walls, soak the blinds, scrub the skirting boards with a tooth brush, bleach the grout. All those things that you just absolutely must do before baby arrives!
7. Find a new hobby
Like knitting, or crocheting. Or even patch work quilting. Truly believing that you are going to create a business out of this. Making special little gifts for every single baby ever born. Until you get halfway through and move on to the next idea.
8. Cook
Most mums I know cooked up a storm and froze all the meals. It'll come in very handy for those nights that baby doesn't sleep and you don't get a spare moment to think!
Join the 28 Day Weight Loss Challenge for thousands of family-friendly recipes!
9. Create a nursery
Then move it to the next room. And move it back. Change directions. Change the colour. I was never content with the choices I made, until babe arrived and I'm not sure I ever changed it again! Until we moved out, that is, and I found myself sobbing leaving it behind.
10. Anxious waiting
Every day will be another day that you wish was not a day without your babe.
The Healthy Mummy Pregnancy range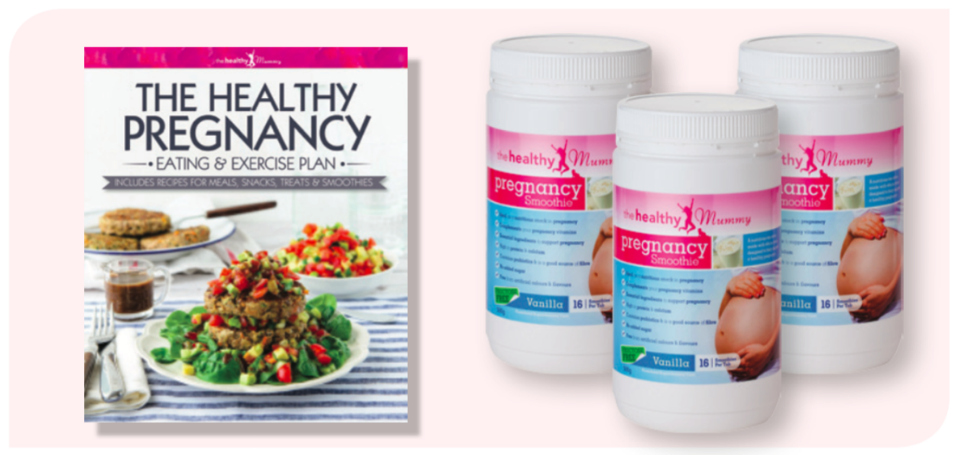 Did you know we have a Healthy Mummy Pregnancy Smoothie and a gorgeous Pregnancy Eating & Exercising Book?
Pregnant women need additional calories and nutrients in pregnancy and our Pregnancy Smoothie and Eating & Exercise Book have been specially formulated to help women reach these additional calorie and nutrient needs.
The Healthy Mummy Pregnancy Smoothie is designed to complement, not replace, your prenatal vitamin intake. Our nutritionists ensured that the vitamins and minerals in the smoothie are at a low level so there is no risk of doubling up on any pregnancy vitamins.
It is ideal as a high-protein, high-calcium snack in pregnancy. You can download the Pregnancy Smoothie Label here
About The Pregnancy Smoothie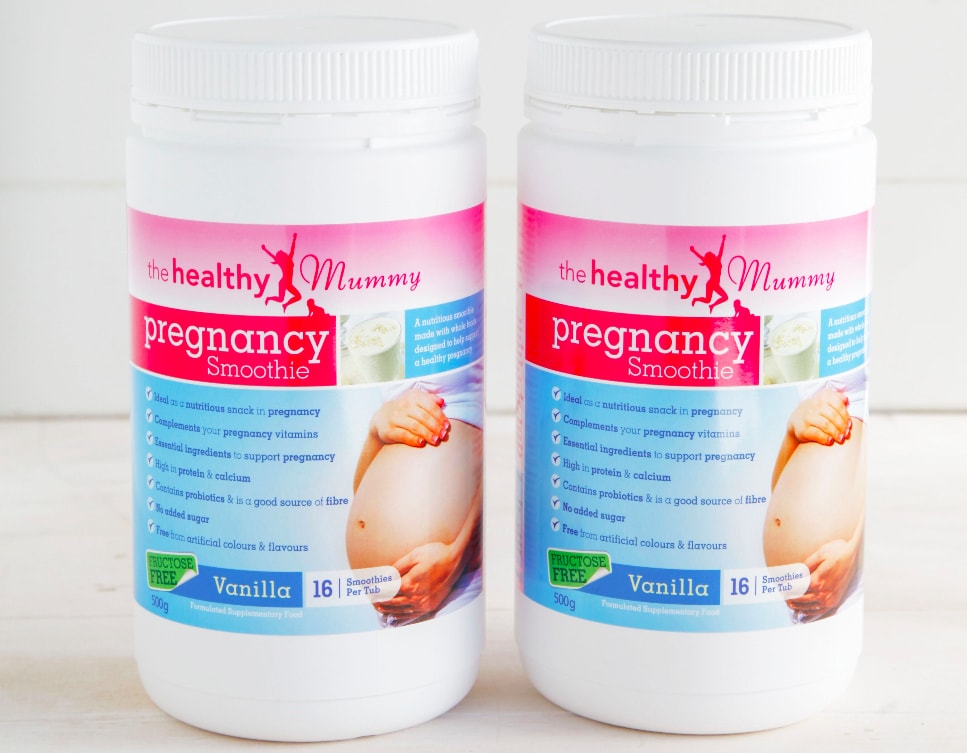 The Healthy Mummy Pregnancy Smoothie is a convenient and easy supplementary food, designed to complement your existing pregnancy vitamins or supplements, to help you meet the extra protein, vitamin and mineral requirements during your pregnancy.
Please read below for all the information on the smoothie – you can also see the FAQ on the smoothie here.
The pregnancy smoothie is also free of all chemicals, fillers and artificial ingredients, has no fructose in, no added sugar and uses high quality dairy protein sourced from grass fed cows in New Zealand.
How Can The Pregnancy Smoothie Help?
HEALTHY INCREASED CALORIES – Additional nutrients and calories are needed in pregnancy to support the mum and the baby – and the smoothie is a convenient and tasty way to increase your calories in pregnancy whilst nourishing your body.
MORNING SICKNESS – If you are suffering from morning sickness and find eating food difficult – the smoothie is a great way to nourish your body with a easy to drink smoothie- it also contains ginger.
TIREDNESS – If you are feeling exhausted, the smoothie is a nutrient dense snack high in protein, B vitamins and low constipation iron to help keep energy levels up.
CONVENIENT- if you are struggling to find the time or energy to eat nutrient dense and healthy foods then the smoothie will be a great help. You could also have it as a quick breakfast by adding fruit, oats and vegetables to your smoothie to further increase calories.
PROTEIN & CALCIUM – It is ideal as a high-protein, high-calcium snack in pregnancy with each smoothie giving you 30% of your protein needs