10 relaxation ideas for a healthy pregnancy. Get inspired!
Having a healthy pregnancy includes eating well and doing some regular exercise, but it's also important to make time for yourself to rest and relax when your body and your mind need it.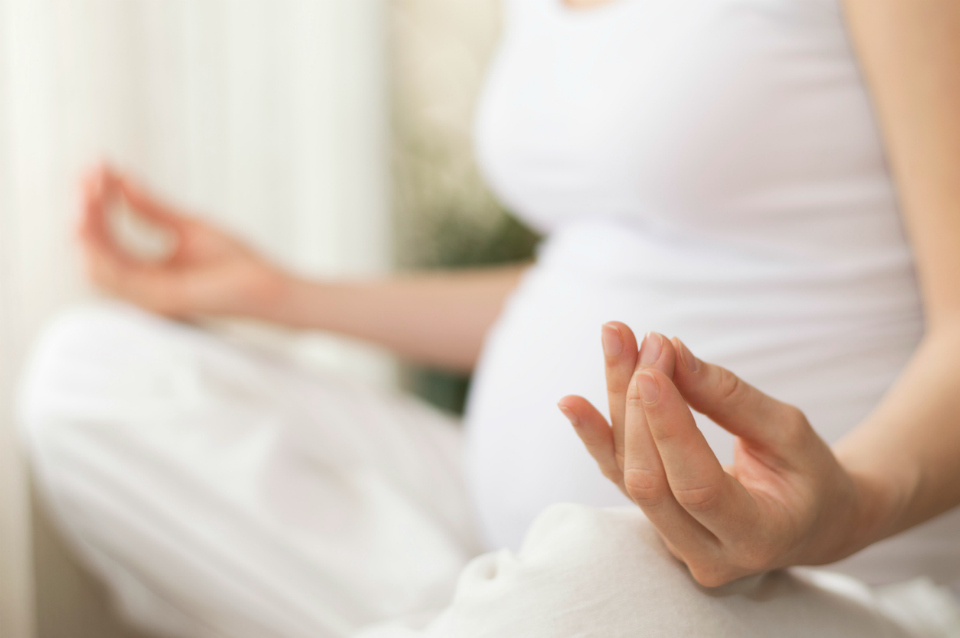 Pregnancy can be a stressful time, so if you're in need of some R&R, check out these 10 great ways to chill out and decompress when you're expecting.

10 ways to relax when you're pregnant
Put your feet up

Just sit down somewhere comfortable, put your feet up on a stool or on the couch and rest for a few minutes. Make your favourite Healthy Mummy Pregnancy Smoothie and enjoy that whilst you're resting to get some extra nutrients whilst taking time out.

Read a book or magazine

Often when we sit down and read, our bodies think we're ready for bed. Sometimes, we'll drift off to sleep, especially if you often read before going to sleep at night, so it's a great way to wind down. You might not have a snooze, but your mind will have some time out from thinking about all the things you need to do as it will be focusing on what you're reading.

Listen to some tunes

Maybe don't choose anything heavy metal, unless that relaxes you! Choose something you enjoy listening to with a slower beat, lie down on the couch, shut your eyes and enjoy listening to the soothing tunes.

Go for a walk

Getting out into the fresh air and sunshine is a great way to lift your mood and give you some energy. Going for just a short walk and trying to focus on what's around you (the feeling of the sun on your skin, the breeze, the smell of the gardens etc.) will allow your mind to stop racing and just be present in the moment and relax.

Stretch it out

Find your favourite pregnancy friendly yoga or pilates stretches and take 10 minutes to stop what you're doing and do them. Stretching is great to relieve the aches and pains from pregnancy and stopping your busy day for a few minutes and focusing on your body will help to relax you.

Enjoy a cuppa

Choose your favourite pregnant friendly herbal tea and sit down to enjoy it rather than just making it and leaving it in the kitchen whilst you run around doing 1000 other things! Appreciate the flavour and the time out to rest.

Meditate

Meditation doesn't have to be a scary, strange action where you sit in an uncomfortable position and make weird noises. Just lying or sitting down and closing your eyes for a few minutes and trying to clear your mind of too many thoughts is a way to meditate. There are many books, websites, apps etc. that can help with easy ways to meditate so check them out!

Have a bath

Running a warm bath with some of your favourite bath oils and just soaking in it is very relaxing and good for your tired muscles.

Indulge in a massage

It doesn't have to be anything expensive or fancy, you could ask your partner to massage your shoulders, your feet or legs or anywhere on your body that is feeling a bit tight. Or you could soak your feet for a few minutes in some warm water then massage them yourself or with the help of a massaging roller.

Just breathe

Stopping what you're doing and sitting down for a few moments and focusing on your breathing is very relaxing. Take some long, deep breaths in and out and close your eyes.
Taking time out to rest and focus on yourself is great for your mental and physical and your baby's health when pregnant. So choose your favourite techniques and do something every day to relax. And if you are feeling particularly stressed or are worried about your health in any way, speak to your doctor.
Get support with The Healthy Mummy
When women support each other incredible things happen.
The Healthy Mummy has a LARGE social footprint and offers mums access to online support groups. From a Pregnancy Support Group, to a New Mum's Support Group to even a Weight Loss Support Group…we have created judgement-free online forums to allow mums to connect with other mums to share advice, tips and tricks!
To find out MORE about our support groups or to join the other 100,000 mums in these groups, click HERE.
The Healthy Mummy Pregnancy Pack
Did you know the Healthy Mummy has a Pregnancy Pack?
This pack contacts a Pregnancy Smoothie and Eating & Exercise Book which have been specially formulated to help women reach additional calorie and nutrient needs.
The Pregnancy Smoothie is designed to complement, not replace, your prenatal vitamin intake.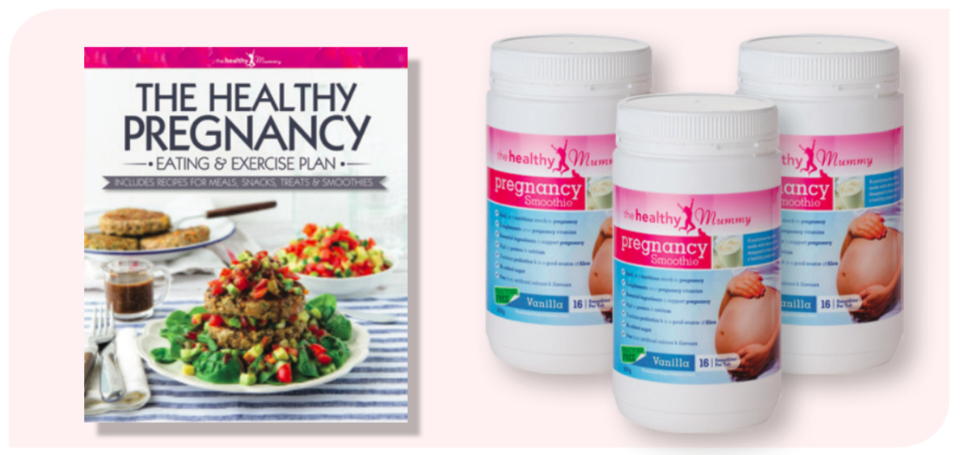 Our nutritionists ensured that the vitamins and minerals in the smoothie are at a low level so there is no risk of doubling up on any pregnancy vitamins.
It is ideal as a high-protein, high-calcium snack in pregnancy. You can download the Pregnancy Smoothie Label here.