10 Top Picks for Maternity Jeans and Pants
There are a few clothing staples that every pregnant woman needs in her wardrobe. We here at Healthy Mummy HQ love helping you plan for your pregnancy. A comfortable pair of maternity jeans and a flattering pair of black pants are definitely two of our picks. Together they form the basis of countless outfits, both casual and dressy.
Choosing the right maternity jeans and pants doesn't have to mean spending a fortune either. We've found 10 of the best maternity jeans and pants to suit all shapes and sizes. Plus they won't break the bank!
Top 10 Maternity Jeans and Pants
1. Target Maternity Straight Leg Jeans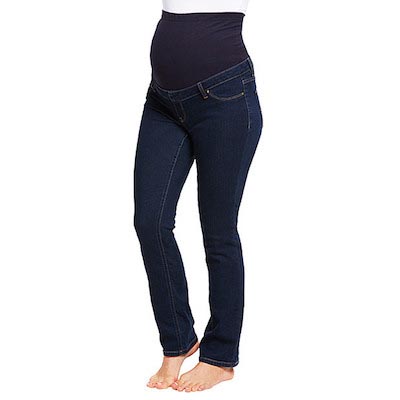 These jeans have been my go to pants for three pregnancies now and I highly recommend them. The sizing is generous and they do stretch out. The over belly band is incredibly comfortable even with a full term belly.
Available from Target in sizes 6-20 for $39
2. Angel Maternity High Waist Tummy Support Jeggings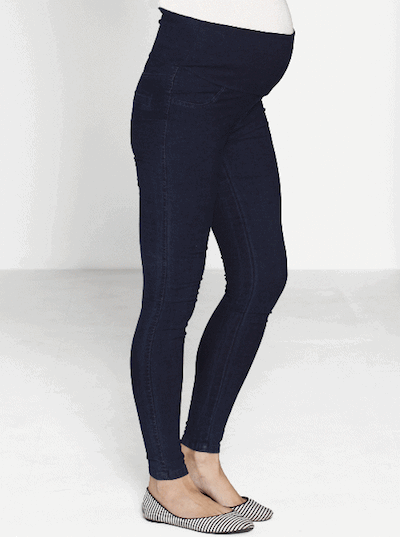 Now before you rule out "jeggings", you have to try these. They have the most comfortable thick fabric and fit beautifully. I found the fit fairly slim around the thighs but they do offer a wide range of sizes. They are one of the most comfortable pairs of maternity jeans I have every worn.
Available from Angel Maternity in sizes XS-XXXL for $44.95
3. H&M MAMA Chinos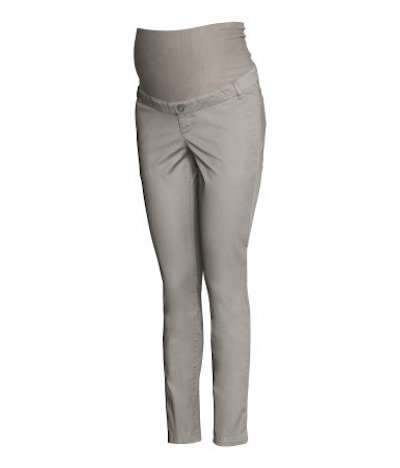 These chino pants from H&M are the perfect neutral colour to add to your wardrobe. They have a slight stretch and a super comfortable over belly waist band.
Available from H&M in sizs 6-18 for $39.95
4. Target Foldover Waist Wide Leg Pants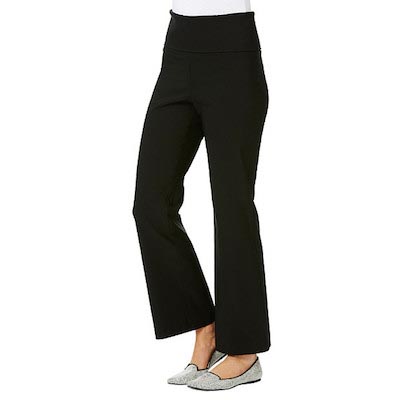 These fabulous black pants from target aren't technically "maternity" wear but lasted me through two pregnancies right up to 40 weeks, and I know many other women who've found the same. The stretchy waist band folds up over a growing bump and sits nicely below a larger belly.
The fabric is thick enough to not show lumps and bumps and they are super comfortable. I still wore them regularly after pregnancy, in fact I don't know if I'll every go back to buttoned up work pants.
Available from Target in sizes 6-20 for $35.
5. Crossroads Roll Waist Maternity Bootleg Jeans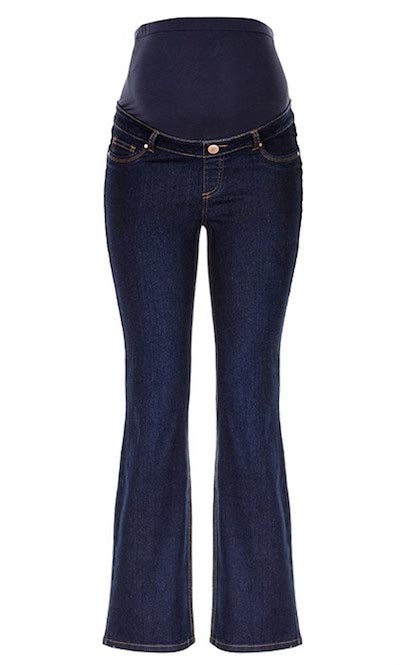 The bootleg style of these jeans is really flattering on larger thighs and the comfortable over belly band gives a nice smooth look. The sizing is generous so you may find you need to size down to get a good fit. Available in store and online with easy returns.
Available from Crossroads in sizes 8-18 for $25.
6. Angel Maternity Foldable Waist Band Luxury Legging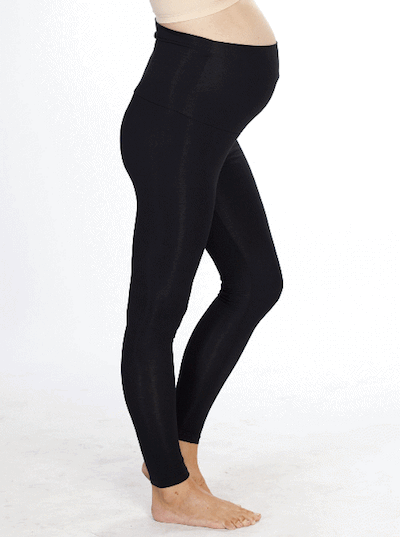 A nice pair of thick stretchy leggings is an essential wardrobe piece for all pregnant mummies. They are perfect for pairing with a long top or even a dress for cooler days. These beautifully thick and luxurious feeling leggings are perfect for every mum to be.
Available from Angel Maternity in sizes XS-XXXL for $29.95.
7. Pea in a Pod Payton Stretch Capri Pants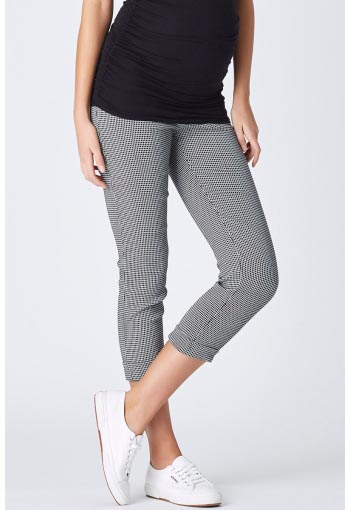 These capri pants are right on trend for spring. They have a lovely stretch to them and a flattering turn over cuff. The sizing is quite slim fitting and unfortunately they don't offer larger sizes but they are a great option if the sizing suits you.
Available from Pea in a Pod in sizes 6-16 for $89.95.
8. Mamaway 3/4 Length Casual Maternity Pants
Available in three colours (green, prune and black), these 3/4 length pants are super flexible for any outing. They offer an over belly support panel plus a built in belt which makes them suitable post baby as well.
Available from Mamaway in sizes XS-XXL for $79.95.
9. Breastmates Live in Leggings Capri
How could we resist these animal print capri leggings?! With a comfortable under belly waist and on trend design. Pair them with a crisp white shirt and you are set to go.
Available from Breastmates in sizes S-XL for $34.90.
10. H&M MAMA Boyfriend Trashed Jeans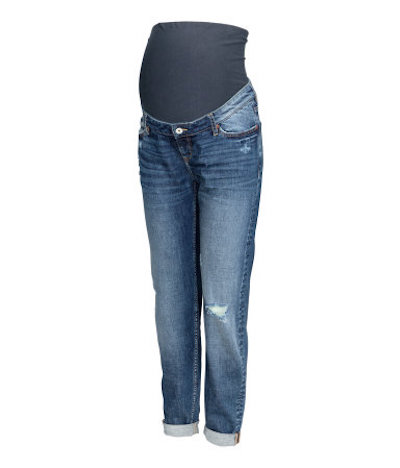 These casual boyfriend jeans are generously sized in terms of fit and have a comfortable over waist band. They feature a fold up cuff and 5 pockets (no fake pockets around here!). Ideal for everyday wear.
Available from H&M in sizes 6-18 for $59.95.