We love a good meal prep and when we set a challenge to some of our mums to cook up a week's worth of meals for just $100 we knew they would kick it out of the park.
Mum of two Brooke Jones cooked up 56 serves of snacks and 45 serves of mains all for just $100 and we have to say we're impressed!
Brooke says, "Are you under the impression that healthy eating is expensive?? 
Guess what…. IT'S NOT!!!
I have just done my shopping for my week 1 shop and I am very happy to say that I got my shopping for $99.64.
I have a few ingredients in my pantry/fridge/freezer so I selected recipes that used those and bought everything else that I needed.
I will be making 45 serves of main meals and 56 serves of snacks and 14 different recipes."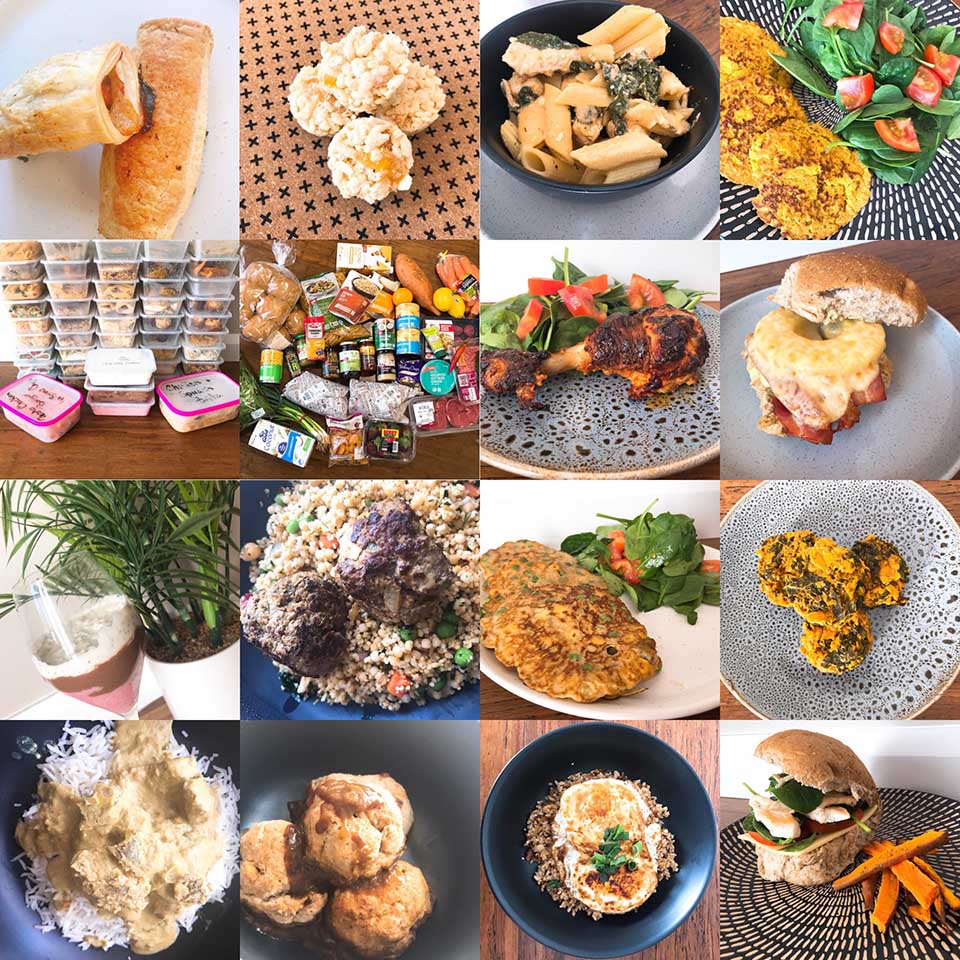 $100 for a week's worth of food for this mum and her family
The challenge:
"I was set a challenge to cook as many meals as I could with $100 and totally smashed it."
What did Brooke make?
56 serves of snacks
45 serves of mains
Turmeric Chickpea Patties x3
White Choc Apricot Slice x24
Chilli Chicken Drumsticks x4
Sweet Potato Kale Bites x4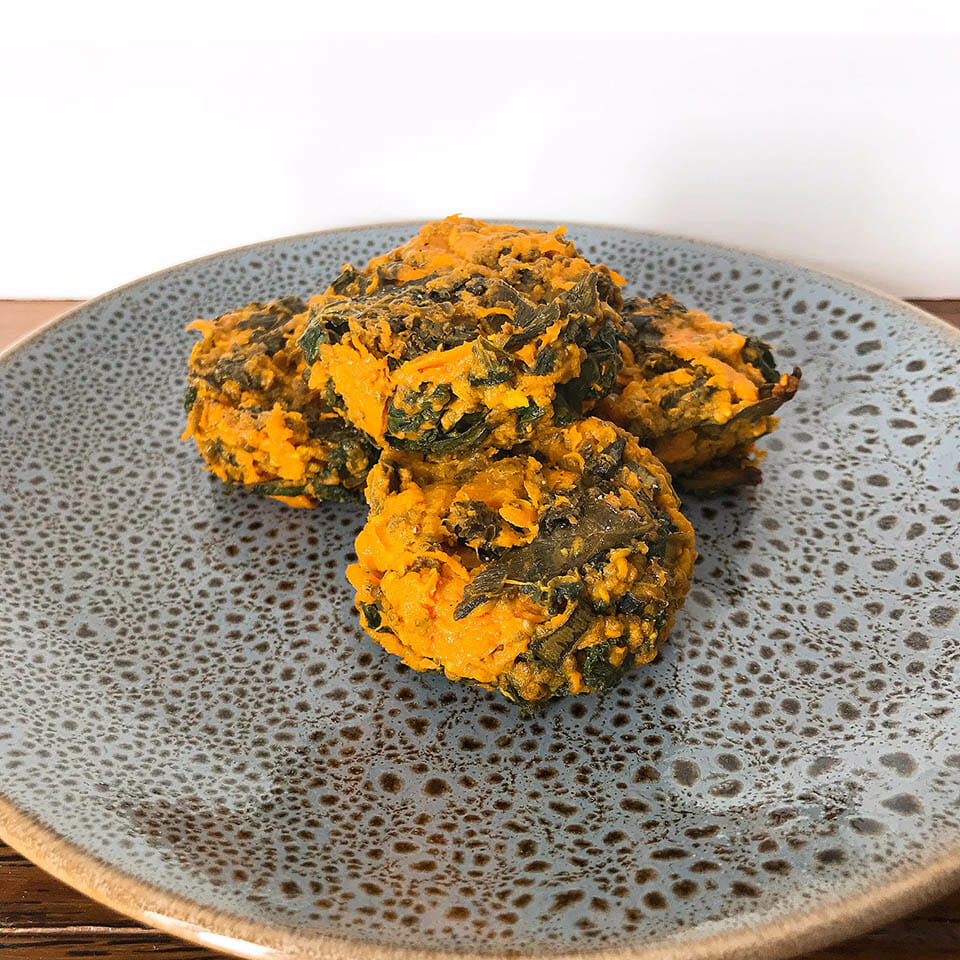 Vegan Dumplings x16
Beef Rendang x4
Corn Pea Fritters x6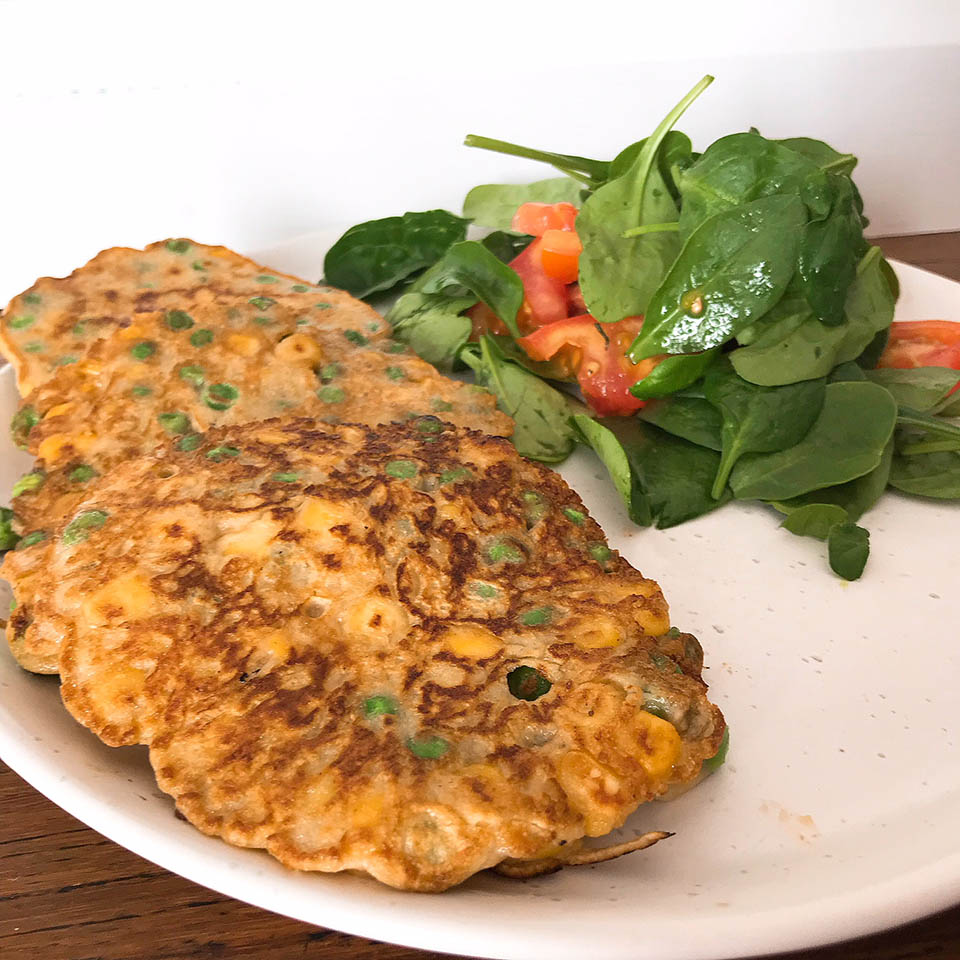 Kangaroo Sausage Rolls x12
Neapolitan Yoghurt Parfait x4
Chicken Pesto Burger x6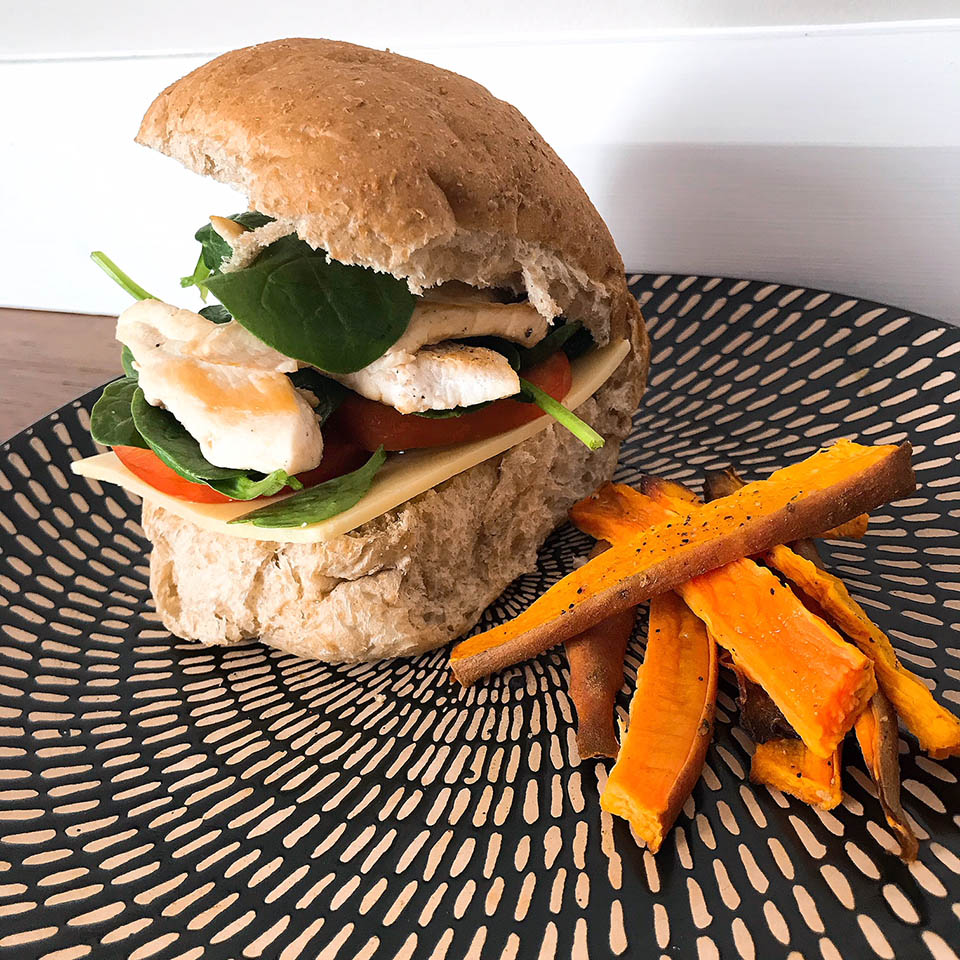 Pineapple Bacon Roll x6
Moroccan Beef Rissoles x4
Sesame Brown Rice and Egg x4

Chicken and Spinach Pasta x4
"I am set for next week and beyond with this. Plus I have found a few new family favourites and recipes that will be added into our meal plan rotation."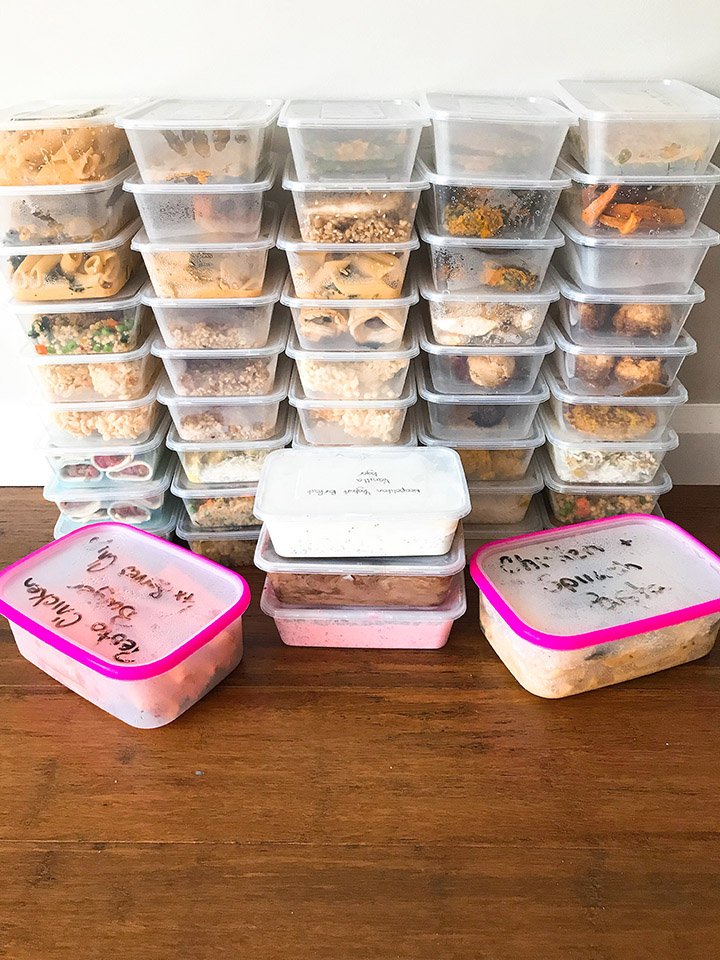 "A big meal prep doesn't have to be expensive and it doesn't have to be hard either. My meal prep was done around kids and working. It doesn't have to take long either. I spent eight hours over two days and made all of this delicious food."
Check out Brooke's delicious recipe for pumpkin, feta and chorizo salad.
Brooke's top tips to cooking healthy meals for the family on a budget
I see so much in the main group people saying that they can't feed their family of four for under $200 a week. 
Here are my tips on how to budget and get your weekly shop down to just $100 like I did this week. I made 14 different meals and snacks, 45 serves of mains and 56 serves of snacks. 
Plan from your pantry/fridge/freezer. Have a look at the ingredients that you have already and plan your meal plan around those.
Write a shopping list and stick to it!
Avoid the Lolly, Chip, Biscuit, Chocolate and Ice cream sections of the supermarket (especially when you have the kids with you), less chance of those sugary and naughty treats making their way into your trolley if you don't go near them.
Eat before you go shopping or take a smoothie with you to keep the hunger purchases at bay.
Write down the quantities and weights that you need. Weigh all your fruit and veg and get meat from the deli where you can. If not in the deli get as close as possible in packets but don't buy more than you need.
Look for markdowns and specials.
Buy the cheaper brand, there is more than likely zero difference in taste and ingredients it is just packaging and brand names. I buy coles brand whenever I can as it is more often than not cheaper than other brands.
Add up as you go, use your phone calculator and add up how you are going as you go around the shop. Weight fruit and veg, I always estimate a little more than it probably is.
BE PREPARED!! 
I hope some of these tips help you next time you are going to the shops. Get your lists together and get organised before you leave and you will be able to stick to that budget."
"I find writing a list and shopping in-store saves me money because I can select the quantities and weights that I need and not paying for things that I am not going to use. I stick to my list and feed myself and the kids before we go that way we don't impulse buy foods. We avoid the chocolate and lollie isle and try to steer clear of the biscuits and ice cream, this means no whinging for treats by the kids and no caving for me. 
$100 for a family of four is totally doable."
Want to do your own meal prep? Check out these recipes!
WOW! That meal prep is amazing Brooke and we love your tips to help other mums do their own meal prep.
Join thousands of mums on the MUMS ONLY Challenge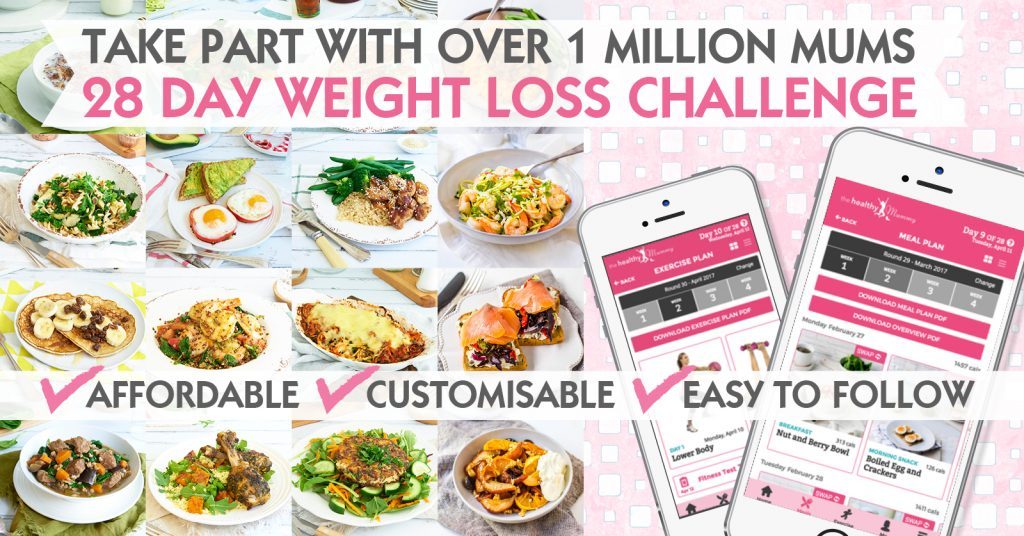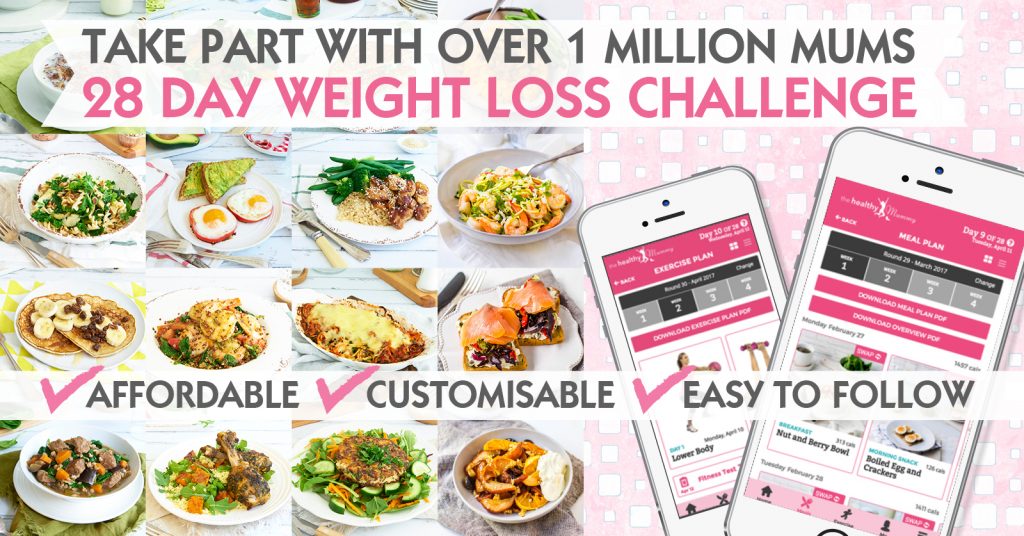 Whether you have 5 kilograms to lose or 35 kilograms to lose – The Healthy Mummy is here to SUPPORT YOU and your PERSONAL WEIGHT LOSS JOURNEY.
To find out more on the 28 Day Weight Loss Challenge click here.