We all know that reading to your baby from birth is important, but what other ways can you mentally stimulate your baby? Here are 15 simple things you can do every day to potentially boost your baby's IQ.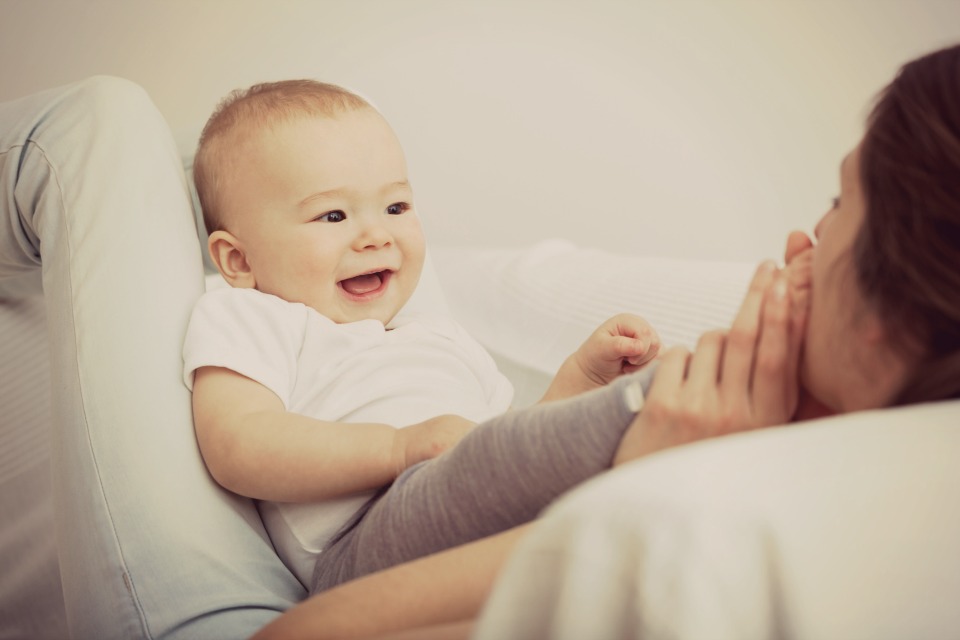 1. Cuddle monster
We're wired to seek safety and if a baby doesn't feel safe, it can't learn. Lots of love and cuddles will help establish a child's sense of security.
2. Give options
Present your older baby with options. For instance, give your baby two types of toys or books to choose from and use the one they touch or seem fixated on.
3. Hide-and-seek
Use your hands to cover your face and then move them. This reminds baby that items or people that disappear can come back.
4. Get outside
The sights, the smells and even fresh air will stimulate baby's sense. It's also a good way for you to get some incidental exercise or fit in a quick five-minute workout.
5. Tickle toes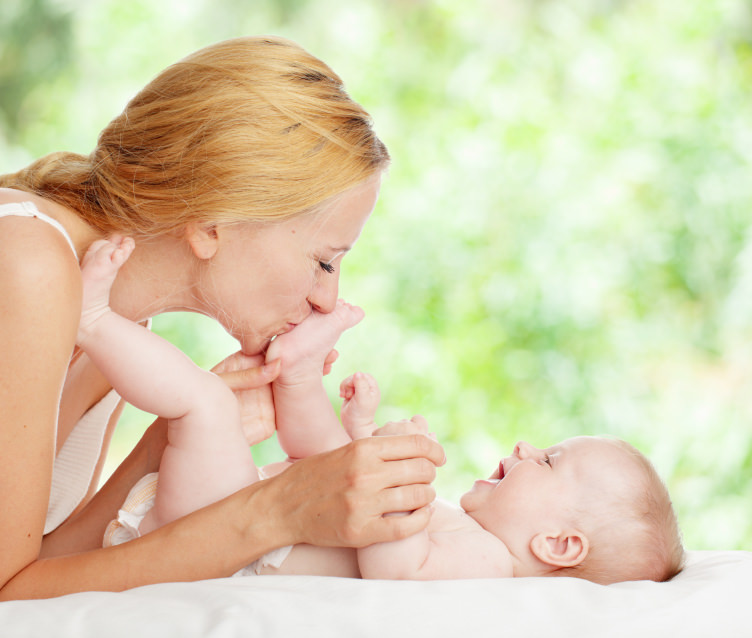 Games such as 'this little piggy' helps to build up anticipation and is a great way to make baby laugh. While you're at it try two little dicky birds!
6. Sing
It doesn't matter if you're not Celine Dion, just sing to your fave tunes on the radio or even classic nursery rhymes.
7. Count aloud
This is a case of monkey see, monkey do, if you count toes or fingers when washing or dressing baby. One day they'll join in!
8. Talk about your day
It might seem silly when baby can't respond, but research shows the more words a child hears before the age of 3 the higher their IQ.
9. Give baby a mirror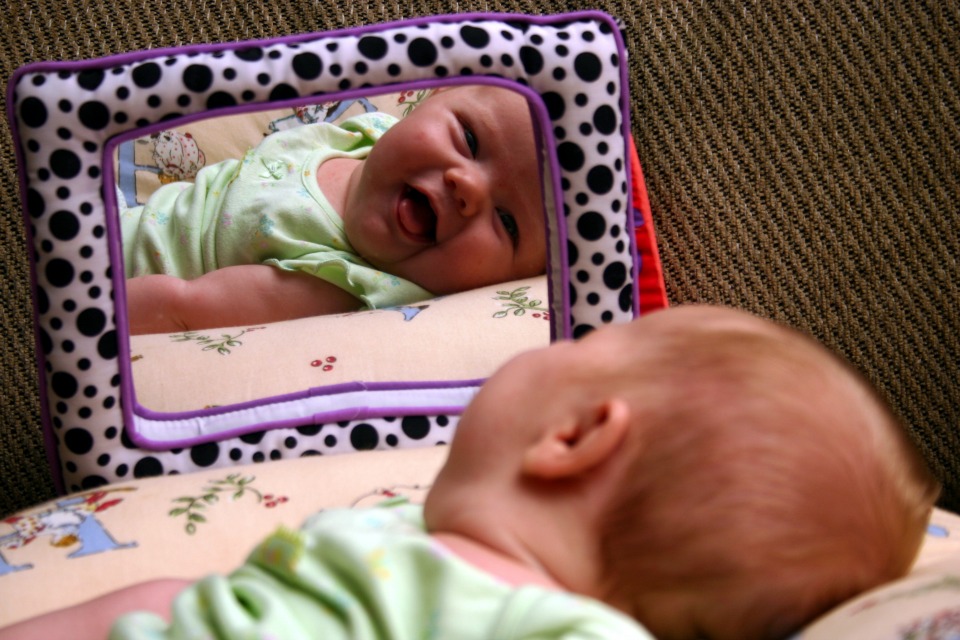 As well as being adorable to watch as they smile at themself in the mirror, it's also a great way to help baby focus.
10. Point
It's been found that kids learn language quicker if parents and caregivers points to an object when talking about it.
11. Use gentle tone
Even if you're cranky and feel grumpy, use that baby-friendly high pitched tone. It makes the vowel sounds more distinct and it's easier for baby to imitate.
12. Ditch screens
It's been suggested by researcher that personal interactions and conversations are a lot more beneficial to a child's brain development than a television show or iPad game.
13. Be attentive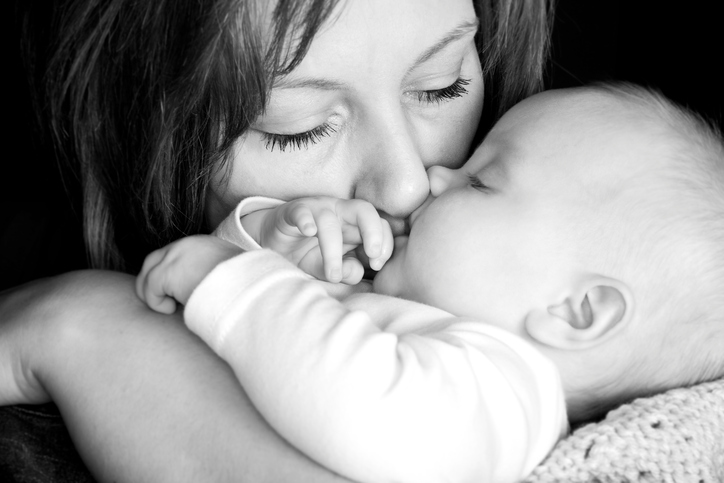 Sure it's not always possible to attend to every whim, especially if you've got other children. However, when a baby cries it's because they are communicating a need to you. The sooner this is met, the sooner they will learn they can depend on you.
14. Embrace the 'pick up' game
It can get frustrating picking up an item that has been dropped on purpose dozens of times. But baby is learning cause and effect and will soon look for items on the ground!
15. Another language
If a caregiver or parent speak another language, get them to speak it to your baby. Encouraging a child to be bilingual can encourage parallel thinking.
Finally, enjoy those lazy days with your baby, for they will soon be running about the house causing chaos!
Meanwhile, did you know the Healthy Mummy smoothies are breastfeeding friendly? Read more about what's in them here.
Did you know our smoothies are breastfeeding-friendly?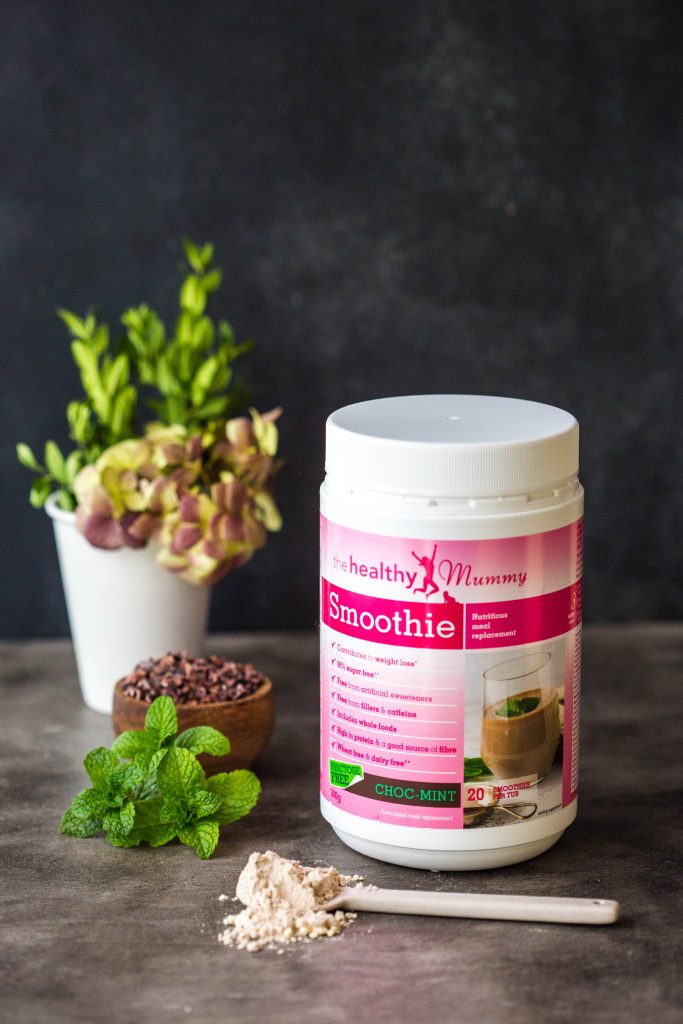 The Healthy Mummy Smoothie offers an excellent source of essential vitamins, minerals, nutrients & important antioxidants. It does not contain any weight loss accelerants, caffeine, no gluten and is dairy free. It is also a non Genetically Modified product!
Our smoothie range is also 96 per cent sugar free,  breastfeeding safe and is designed to help to support milk supply!
If you would like to learn MORE about our smoothie range download our smoothie information fact sheet here OR you can download the smoothie label and ingredient list here.
You can also check out our delicious flavours HERE.