158kg lost from these 7 inspirational mums with 1 thing in common
We are so proud of every single one of these 7 inspirational mums from our Healthy Mummy community.  They have all smashed their weight loss goal, losing a HUGE total of 158kg between them.
Find out what what they all had in common.
158kg lost from these 7 inspirational mums with 1 thing in common
1.
Tawhai Duffy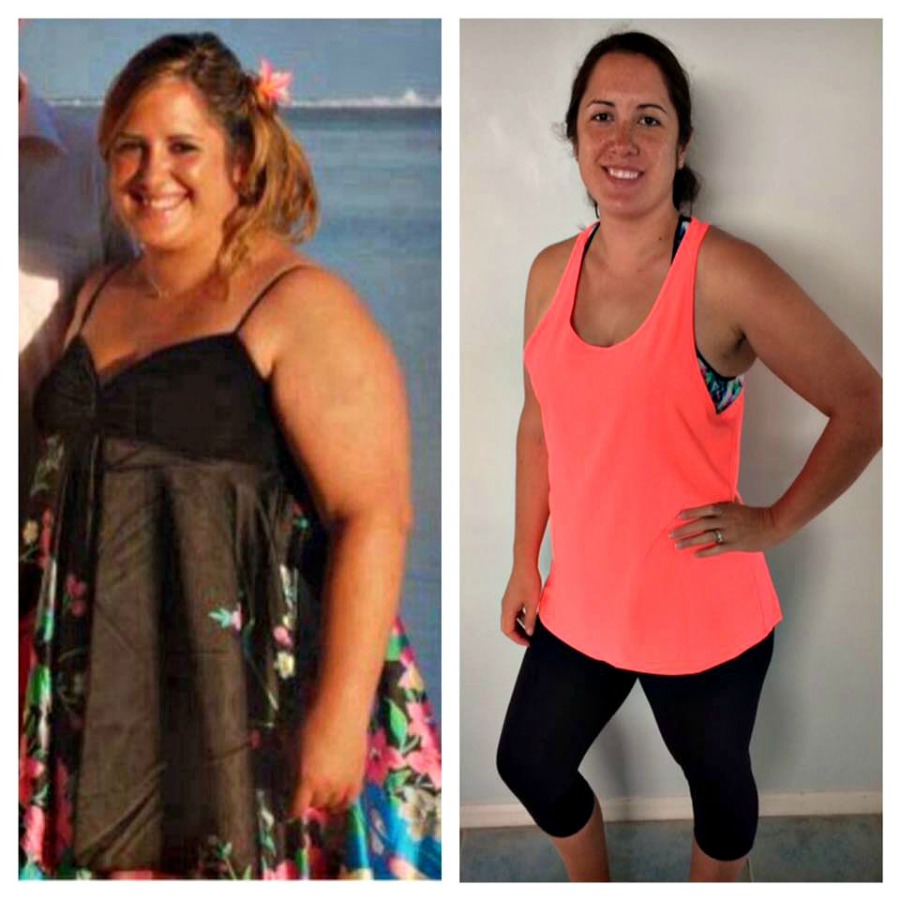 Tawhai says, "I started using the Healthy Mummy Smoothies and signed up for the 28 Day Weight Loss Challenge just over two years ago now.
"It was the best thing I could've done for myself and my family."
This inspiring mum lost more than 52kgs in just 18 months. Not to mention, her fitness improved drastically.
2. Elle Temple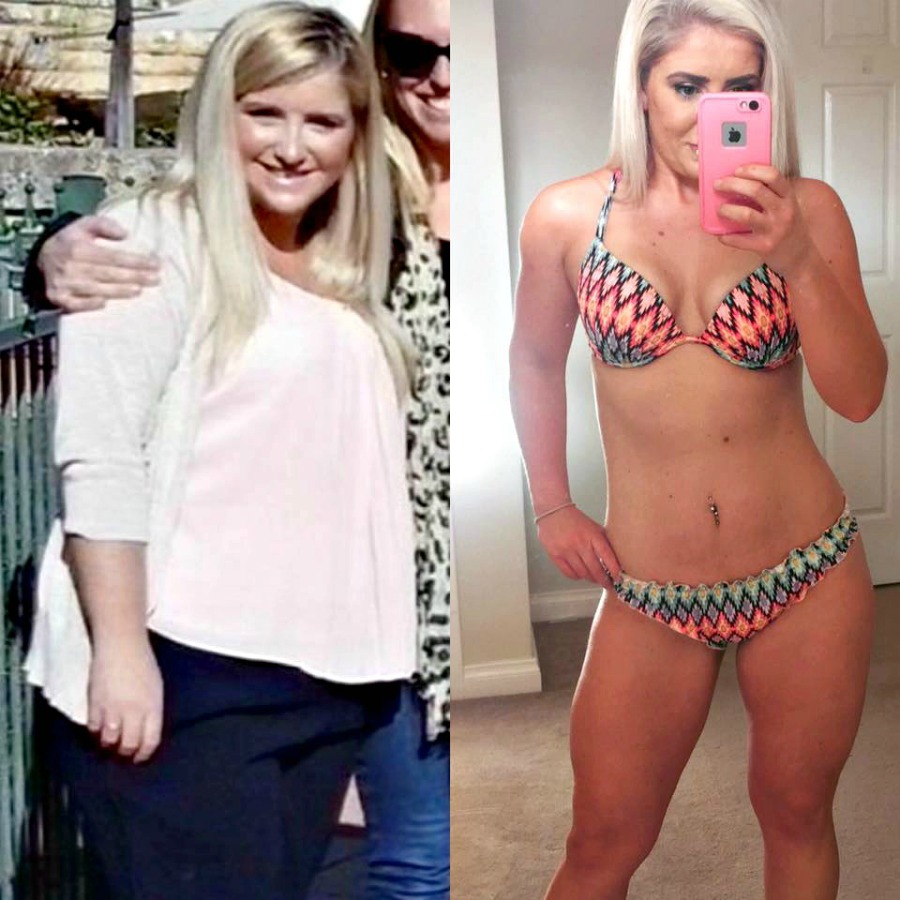 With help from the 28 Day Weight Loss Challenge Elle went from 83.6kg to 58.6kg in 16 months.
"I used to spend hours getting ready to go anywhere, deciding what to wear and feeling UNCOMFORTABLE," says Elle. 
"I was constantly having to change outfits unhappy with how I looked or felt, every day in my body I wished I could lose weight so that I didn't have to go through this painful process.
"I now have the amazing ability to go into clothes shops and know that most clothes won't make me look or feel big and with whatever I do choose to wear I 90% of the time I feel confident in my body – something I never thought I'd be able to do when I've been overweight since my teenage years. 
"When I started my Healthy Mummy journey, I was 100% ready to achieve my goals, I KNEW I was SO TIRED of being unhappy with my weight and it was time for change, change isn't easy- especially to begin with! BUT IT IS WORTH IT!
"I have lost a whopping 25kg, and it has been a journey, with ups and downs. When I lost my 'excuses' I found my results!
"I started the plans during a very stressful time but I chose not to throw a pity party, I chose to focus my energy and thoughts to my health for the sake of my son, in a positive way to make me STRONG!
"It was definitely not an overnight click of the fingers and the weight is gone. It has been 16 months of meal planning, making healthy choices, being prepared, being focused and BEING DETERMINED! 
"The Healthy Mummy is not a fad diet but has taught me how to safely lose weight and the tools and knowledge to keep it off. NOW IS YOUR CHANCE TO CHANGE! Leave your excuses behind!"
3. Samara 
Syed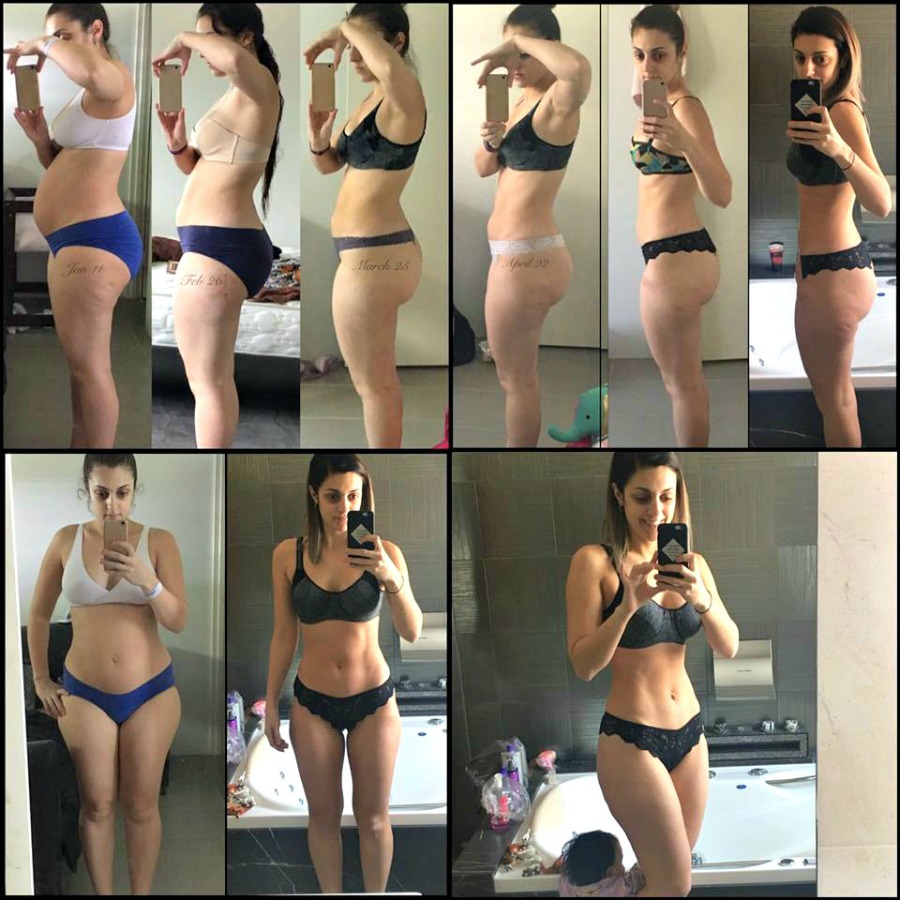 Samara's transformation results are absolutely incredible. She has lost more than 17kgs since following the 28 Day Weight Loss Challenge. 
However, despite her amazing progress, there was a time she doubted her own journey. 
Samara says, "When I used to look at people's progress photos, my head would try to tell me that the results should come almost instantly.
"This is to show you that it takes time. I didn't go from 1 to 6 instantly. There are all these other photos in between! Slowly but surely I am getting closer and closer to my ultimate goal body!!
"I still have off days, I still have down days. I still have dimples in my butt!! But I'm more confident and happy than ever before.
"If you haven't joined up to the 28 Day Weight Loss Challenge yet, this is your sign! This is what you've been waiting for!
"Do it! You won't regret it!"
4. 
Chloe Rizzi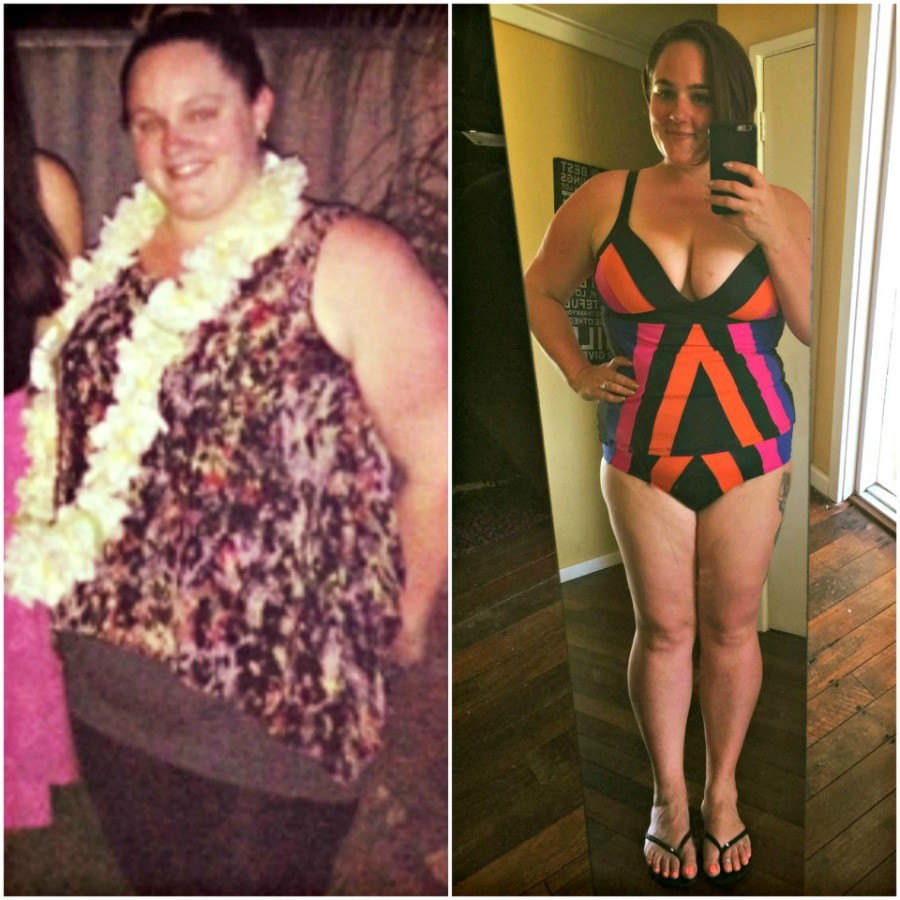 Chloe has lost more than 30 kgs and 130cm from her body since following the Challenges. 
Chloe says, "33kgs and over 130cms lost and a whole bunch of confidence gained, especially when your partner tells you that you look 'hot' when you get home from the beach!
"I have loved every minute of my Healthy Mummy journey!.
"Not only have I learn't so much about leading a healthy lifestyle for my family and I…I have learn't to start loving myself and embracing my body.
"I love that I feel happy when I put my bathers on now even if I still have another 12kgs I want to lose. 
"I love that I can just enjoy the beach with my kids this last week and not be thinking about what everyone is else thinking about how I look in my bathers…I'm just enjoying being happy with my kids and I'm in the moment and for that I am forever grateful!!"
5. 
Stephanie Marriott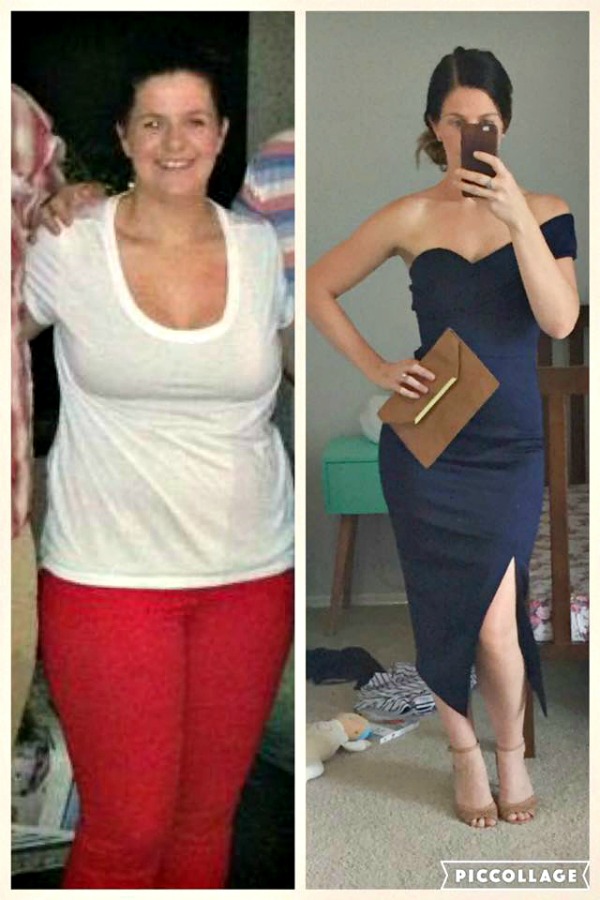 Stephanie says, "6 months after the birth of my first baby I didn't think I was overweight, I thought those red size 16 jeans were labelled incorrectly!
"10 months post baby number 3, I'm now a comfortable size 8, and I'm going to rock that navy dress at a wedding next weekend."
6. Lauren Da Silva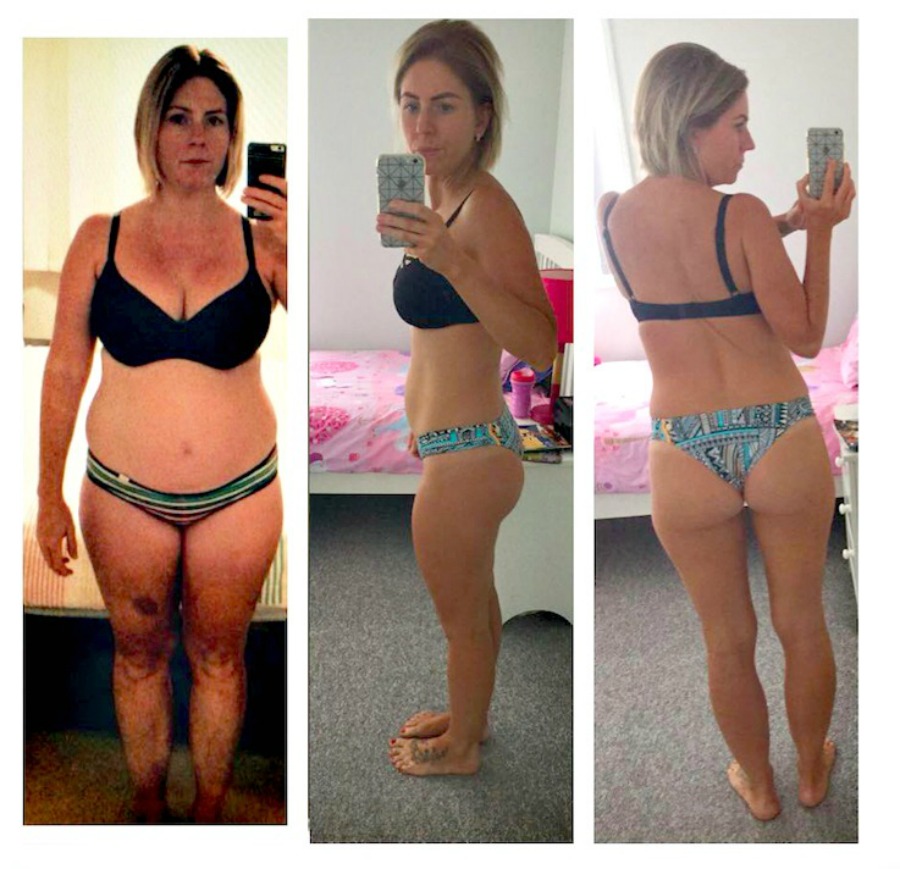 Lauren says, "I just took these bikini pics and did a comparison, these Healthy Mummy results still blow my mind every single day!
"16 months following the 28 Day Weight Loss Challenge and drinking Healthy Mummy Smoothies, no gym, just home workouts, and these are my results!
"No gimmicks, no fad, no starving, no depriving!  Just fueling my body each and every day with amazing food from the challenge!   No wonder I live and breathe this company!"
7.
Rae Willingham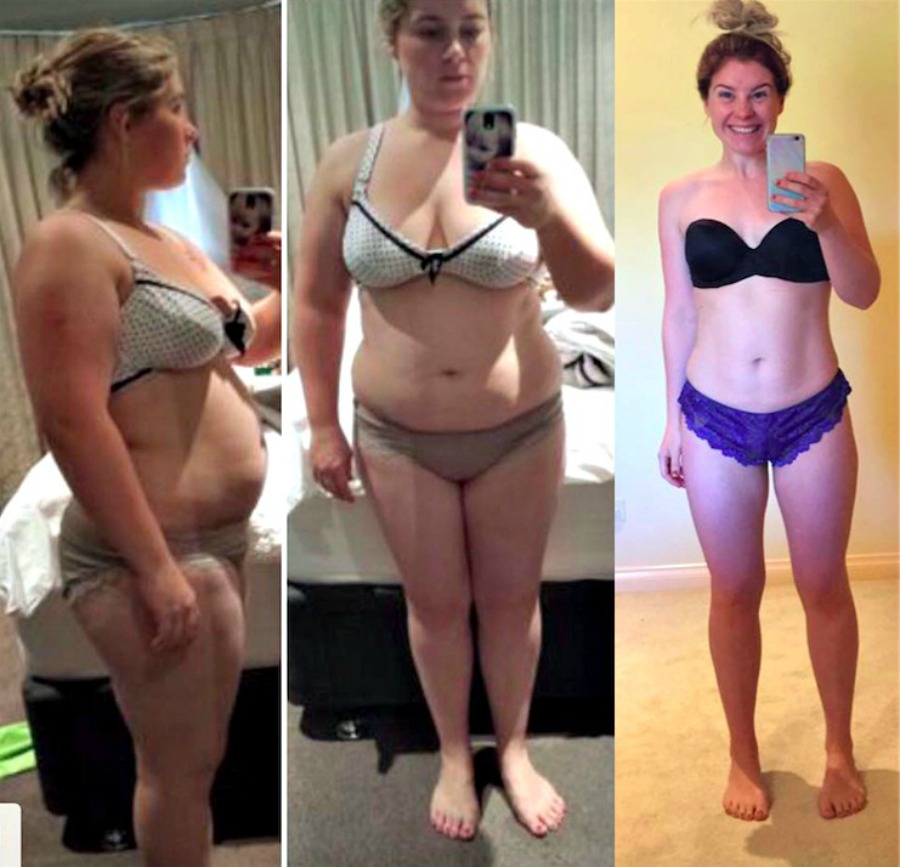 Rae says, "PROUD doesn't even really cut it. Hard work, commitment and a whole lot of help from the Healthy Mummy.
"I am a new woman. Inside and out.  
"There is no doubt in my mind that without the Healthy Mummy, I wouldn't have achieved my almost bikini body.
"I've had three kids and this will be the first year I will have EVER worn a bikini on a public beach. I have never in my life had a body that I am proud of, until now.
If you have been thinking of joining the 28 Day Weight Loss Challenge but just get stuck at that click to sign up button, don't.  Get a taste of what body confident feels like. It's better than any Coles Mudcake could ever wish to be xx"
"These mums all had one thing in common to help them achieve such amazing weight loss results and that was the Healthy Mummy 28 Day Weight Loss Challenges.
"If you want to lose weight and feel amazing too, then don't hesitate to sign up."
Love the sound of these recipes and want to access to thousands and thousands more just like them (along with great exercise plans and 24/7 support)? Then be sure to check out our 28 Day Weight Loss Challenge.
Take part with over 1 million mums and TACKLE YOUR WEIGHT LOSS GOALS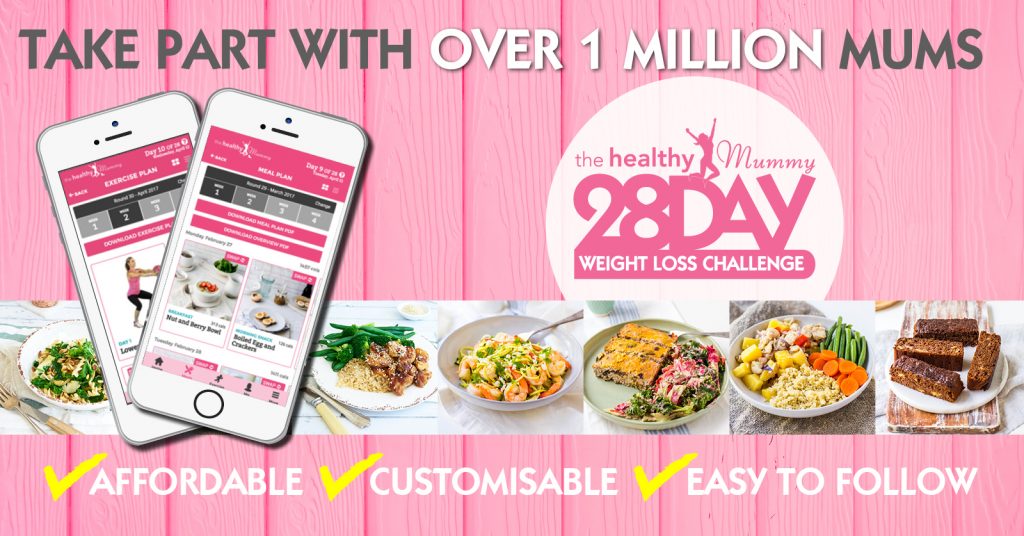 There are over 1 million mums within our Healthy Mummy community who have seen incredible results with our plans, products and services.
Our 28 Day Weight Loss Challenge in particular has been able to help mums lose their baby weight, tackle their health and HIT their weight loss goals.
Our Challenge includes:
28 days of at home exercise routines (no gym needed) – with video instruction
New CHALLENGE THEME each month – so you'll NEVER get bored
Customisable and breastfeeding friendly meal plans
Time-efficient exercises for busy mums – under 30 mins
Challenge combines Pilates exercises with interval and circuit training (HIIT)
Suitable for basic to advanced fitness levels
Home to thousands of EASY-TO-MAKE recipes!
You can learn MORE about our 28 Day Weight Loss Challenge here.