Stephanie Marriott is a 32-year-old mother of three aged 6, 4 and almost 3, started her Healthy Mummy journey on January 1st 2016. She's since lost 19kgs and says since reaching her goal weight she couldn't be happier.
She says since reaching her goal weight of 60-61kg, by following the Healthy Mummy 28 Day Weight Loss Challenges and Smoothies, Stephanie is now focused on toning and improving her strength.
Stephanie has had an amazing weight loss journey which is why she has been chosen as one of The Healthy Mummy Weight Loss Mums of the Year for 2018.
Read more of Stephanie's story below.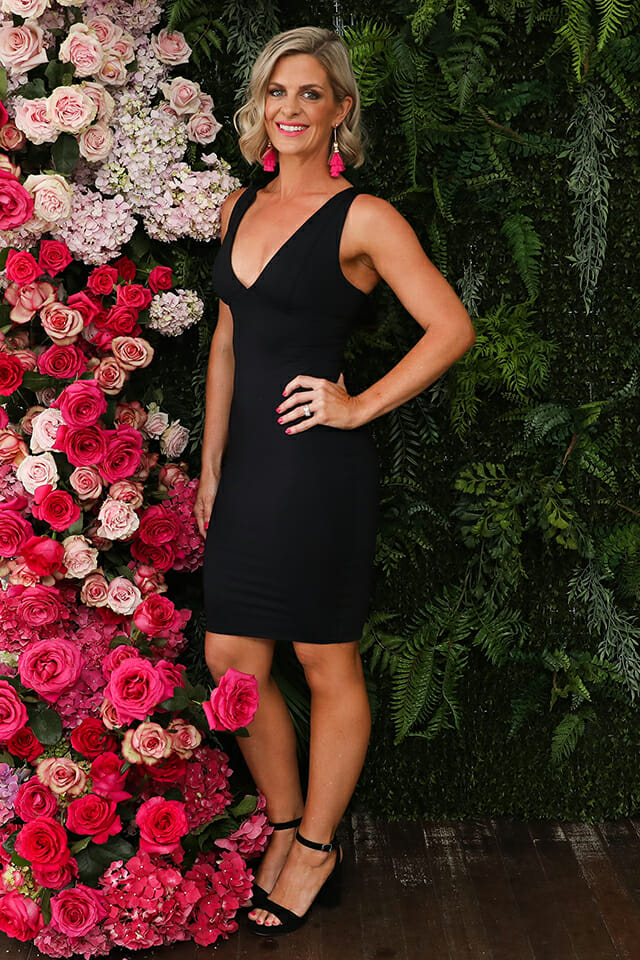 Stephanie's weight loss story
"I have been overweight the majority of my adult life. I don't really ever remember a time where I was happy with my weight or the way I looked or felt. I have tried every "diet" under the sun, from cabbage soup diets to pre-packaged expensive calorie restricted meals.
After I had my first child, I actually gained weight whilst breastfeeding. This was shocking to me, as I was told I could eat 'whatever I wanted' when breastfeeding.
I tried to start an at-home exercise program, but being the heaviest I'd ever been (I stopped weighing myself at 80kg), even doing a simple squat was an enormous effort. I didn't change my diet at all, so the little amount of exercise I tried to do had no effect whatsoever.
Shortly afterwards I was pregnant with my second baby and then my third not long after that."

Her Healthy Mummy journey
This mum says she decided to change her lifestyle habits three days after her daughter was born because she felt overweight, uncomfortable and embarrassed.
"I started my Healthy Mummy journey when my third baby was only 1 week old. I had 3 children under 4. I was 77kg.
I had a friend who had amazing results using the Healthy Mummy 28 Day Weight Loss Challenges and using The Healthy Mummy Smoothies. I took the leap and signed up for 3 months – what did I have to lose? Only weight apparently.
I told my husband that if I didn't see any results in the first 3 months that I would stop and try something else – safe to say I will never NOT be a challenge member.
My love for The Healthy Mummy was evident after only a short few weeks. I was eating over 2200 calories a day, breastfeeding and in my first 10 weeks, I had lost an astonishing 10kg and was nearly at my 'goal weight'. I was hooked forever.
The winter of 2016 was difficult for me, my mum was very unwell, being a mum to three was harder than I imagined, we bought a house in a new town and moved. My weight loss slowed during this time, but with the tools from the app and the support of The Healthy Mummy community, I never felt like 'giving up'. By October 2016 I had lost 16kg without any exercise other than walking, squatting at home, and using the awesome Healthy Mummy DVD.
I decided to join a mums and bubs exercise class at this point and lost another 3kg by Christmas.
I have been maintaining my weight loss ever since, just by eating the Healthy Mummy 28 Day Weight Loss Challenge meals and drinking The Healthy Mummy Smoothies."

Why Stephanie loves The Healthy Mummy
"The Healthy Mummy is unlike anything I've ever come across before. It teaches you about healthy food swaps, correct portion sizes, how to cook delicious family-friendly meals, and most importantly, that you don't need to restrict calories to an unhealthy low amount. I will always be a Healthy Mummy 28 Day Weight Loss Challenge member, there are so many recipes released every month that I couldn't bear to miss out.
The Healthy Mummy has changed my life in so many ways. I'm an energetic, happy mum and a good role model with eating and exercise to my children.
Most importantly, I have a purpose in life, which is helping other women lose weight and find their happy place."
It's not just Stephanie who has benefited from The Healthy Mummy husband has also lost over 12kg!
We think your transformation and journey is amazing Stephanie! Congratulations on being one of our Weight Loss Mums of the Year for 2018 and we can't wait to watch you have continued success.
Been inspired by Stephanie's amazing results? Take part in the affordable, realistic and easy-to-follow Mums-only Challenge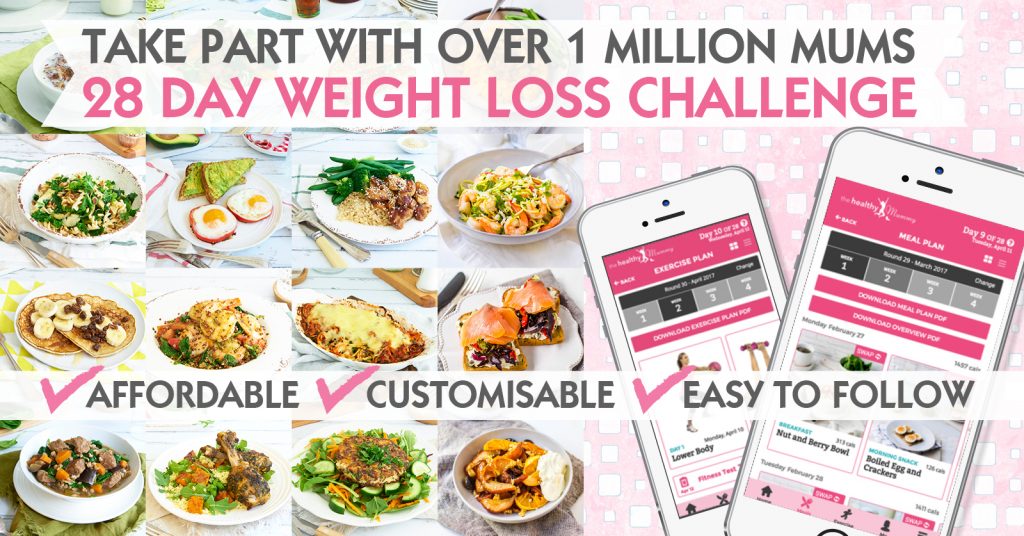 Think of the 28 Day Weight Loss Challenge as the best value personal trainer, dietitian, meal planner, chef and motivational coach with DAILY support – that you have access to every day – without the high cost and all created JUST FOR MUMS.
Each month is DIFFERENT on the 28 Day Weight Loss Challenge. EVERY MONTH you receive NEW 28 Days of FAMILY FRIENDLY customisable meal plans, daily exercise plans with videos and daily support. It's also breastfeeding friendly.
The 28 Day Weight Loss Challenge has been able to help thousands of mums lose more than three million kilograms (combined).