Growing up, I was one of three girls. I also went to an all-girls school. So, it's fair to say I was quite unprepared for my role as a mum to two boys (and a daughter). But I would not have it any other way.
Boys are hilarious, sensitive, smart, brave, cheeky, thoughtful, noisy and oh so much more! Here are 28 things mums of boys know.
If you're a mum with boys, you're bound to be able to relate to some of the below. This is not to say that many girls don't have many of the same attributes, mine certainly does.
Written with tongue planted firmly in cheek with some input from many other mums with boys!
1. To check the toilet before visitors use it to make sure it's clean/dry.
2. That eucalyptus oil is great for killing odours around the toilet.
3. When boys get older they talk more if they don't need to make eye contact with you, so car trips are an amazing way to get awesome conversations going.
4. Boys are the BEST cuddly-snugglers…even when they are pre-teens!
5. Man they can eat!!! Unbelievable.
6. They like to have 'sword fights' in the bath with each other.
7. They fight and get over it seconds later.
8. Fart jokes never get boring.
9. Undies are optional.
10. They have lots of energy (testosterone) so need physical activities and sport.
11. Before you know it, they go from little boys to young men towering over you.
12. You miss the little boy while you're proud of the young man they've become; it's a weird, happy and sad feeling.
13. Boys can be so full of LOVE.
14. Play fighting is scary to watch but it's not going anywhere, no matter how often you tell them to stop.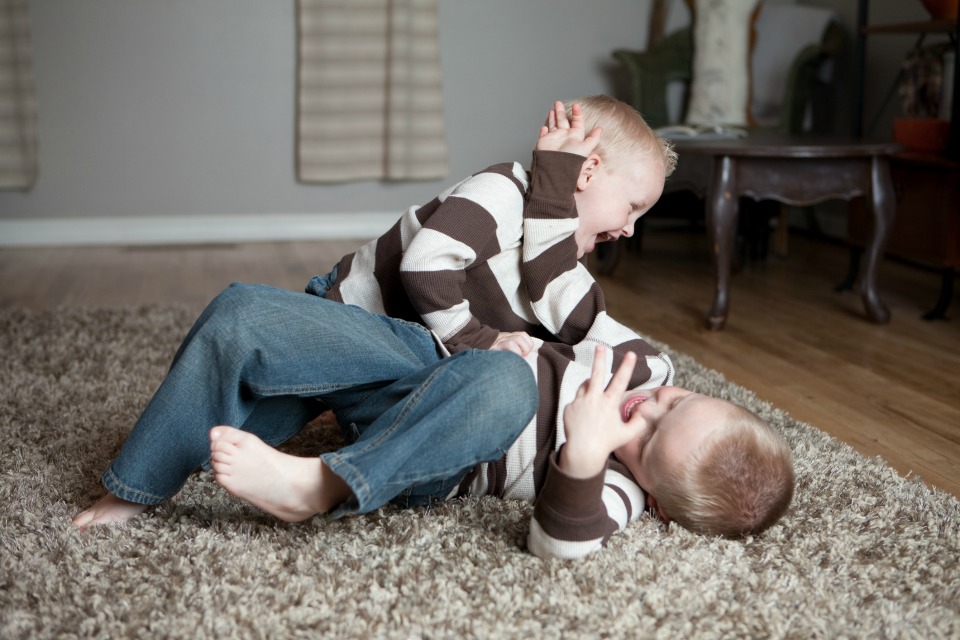 15. They love being nude.
16. The fridge can be full of ingredients but they can't see its potential.
17. Little boys are much more sensitive, than a lot of people realise, they are the ones on school camp or prep lunch time, who really need a hug from mum.
18. They look oh so adorable in their little man suits!
19. Boys love toilet humour and don't seem to grow out of it in a hurry!
20. They have a unique smell.
21. Fart jokes and farting is funny all the time and can become a part of everyday conversation.
22. Sitting down at kids parties to do a craft activity…what??!
23. Expect to be out and active every day. They love it and they love it when you are doing it too.
24. Shops and shopping are cause for a "paralysis attack".
25. There's no such thing as the word 'full' when it comes to food.
26. From the moment they wake until the moment they sleep they barely stop moving, wriggling or jiggling.
27. The noise is constant, especially when brothers are together.
28. Every inanimate object, such as a toy car or motorbike is given sound effects when played with.
Boys are such a gift and we have the privilege of raising them to be incredible men!
A parenting expert has some advice on how to raise great boys and here is the ONE thing boys they need to perform better in life.
Have you tried our Healthy Kids Smoothie?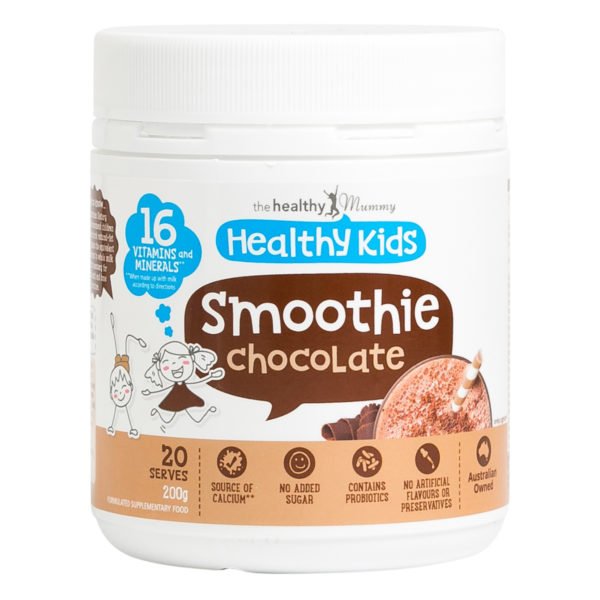 The Healthy Kids Smoothie has been specially made as a healthy snack for kids and is ideal if you have fussy eaters or want to ensure your children have a nutritious and healthy smoothie snack. It also has a 4.5 Health Star Rating when made with skim milk. Plus it contains NO added sugars.
The sugar content in The Healthy Kids Smoothie is from NATURAL sugars from the lactose in the milk and is FREE from added sugars. WHO recommend aiming for 5% added sugars in the diet and this product provides NO added sugar
The Healthy Mummy Kids Smoothie is rich in carbohydrates and protein and is a natural energy packed smoothie made for kids.

It contains 16 essential vitamins and minerals and when combined with milk, provides children with 50% of their Calcium RDI. 

It also contains probiotics needed for healthy guts and is free from fructose.
GET YOUR HEALTHY KIDS SMOOTHIE TUB HERE!