Mum had 30+ teaspoons of sugar a DAY in her drinks – Here's how she turned it around
Sugar is hidden in so many of our favourite foods and drinks – it's just that we don't really understand how much sugar is hiding away.
In the lead up to our May 28 Day – SUGAR DETOX – Weight Loss Challenge, this mummy realised just how much sugar she was consuming a day in her drinks alone.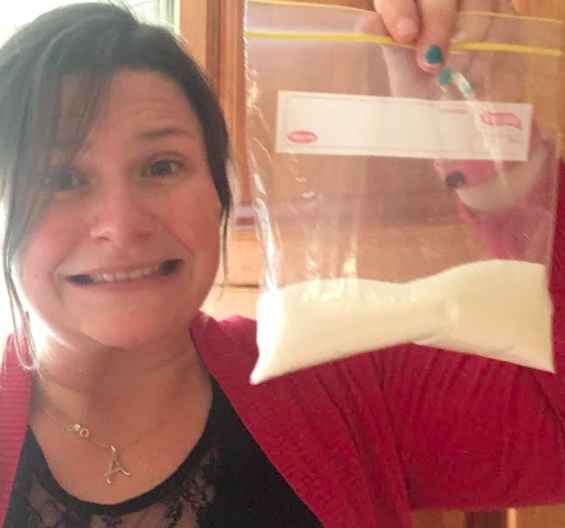 Mum had 30+ teaspoons of sugar a DAY in her drinks – Here's how she turned it around
Healthy Mummy community member, Alex Solomon, had never really thought about her sugar intake until The Healthy Mummy's 28 Day – SUGAR DETOX – Weight Loss Challenge came along.
Alex said, "I decided to break down the sugar in the drinks I had consumed daily before joining The Healthy Mummy." It was then that she became aware of just how much sugar she was consuming in her drinks alone.
"I had consumed 130 grams or 32.5 teaspoons of sugar daily in just my drinks," Alex reveals.  Alex did the maths and realised that every day she was drinking:
600ml of soft drink (16.5 teaspoons of sugar)
300ml of flavoured milk (seven teaspoons of sugar)
250ml of orange juice (five teaspoons of sugar)
Coffee with two teaspoons of sugar
Tea with two teaspoons of sugar
So, how much sugar should we be consuming?
It's easy to over-do it on the sugar, given it's just about everywhere these days. The white stuff seems to be hidden in our cereals, muesli bars and other lunchbox snacks (not to mention it sometimes lurks in the health food aisle of our fave grocery stores).
Just like Alex, many of us have no idea just how much sugar is in commercial food until we sit down, read food labels and break it down.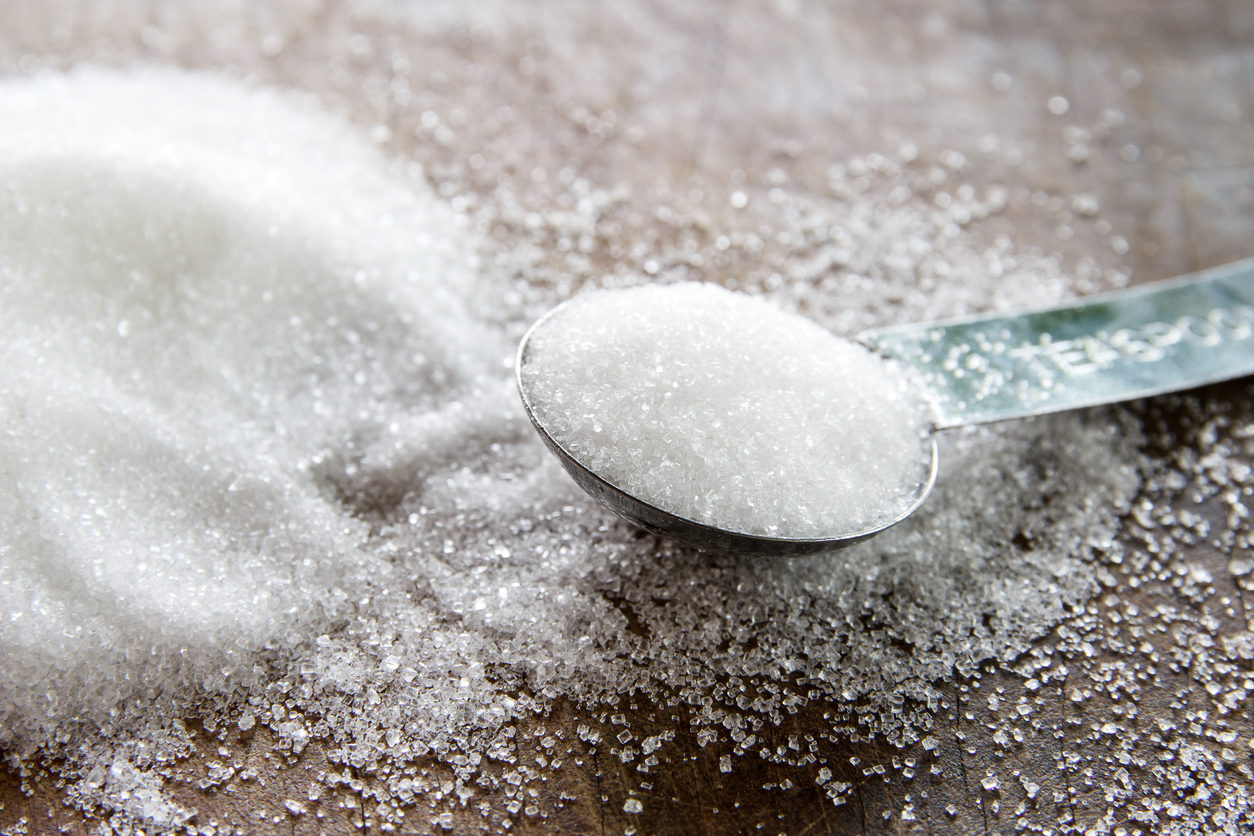 The current recommendation from the World Health Organisation is to reduce "free sugar" intake to less than 10 per cent of a person's total energy intake, adding that a further reduction to below five per cent would provide further health benefits.
"Free sugars" are defined as simple sugars like glucose, fructose and sucrose, which are added to lots of processed foods, and are naturally present in honey, syrups, fruit juices and fruit juice concentrates.
It is important to: 
Stick to six teaspoons or less of added sugar per day.
Remember that there are natural sugars in many foods but it's the "free sugars" – that is, simple sugars (added sugars) – you should be looking out for.
When a food is in its whole and natural form, like a piece of fruit or full-fat milk, then the other elements in the food balance out the sugar and our bodies can cope with it. So, if a recipe has 20g of sugar in it, but is made with fresh fruit, vegetables, proteins and dairy then the sugars are ones our body can cope with.
It's also important not to worry yourself silly counting every teaspoon of sugar you eat, but be conscious of the added "free sugars" in your diet.
"A work in progress"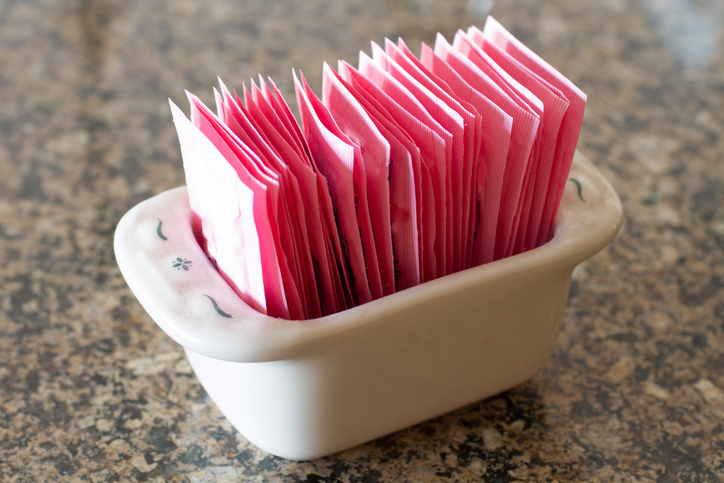 Alex has now reduced her sugar intake from drinks to four teaspoons since following the 28 Day Weight Loss Challenge. She has vowed to reduce her overall sugar intake even further this May on the Sugar Detox Challenge. Her methods include:
1. Swapping sugar for Stevia in tea and coffee
In its plant form, Stevia is 300 times as sweet as regular sugar and virtually calorie free and especially good for diabetics. Read more about sugar alternatives here.
2. Swapping processed muesli bars for homemade ones
Muesli bars may seem like a healthy snack, but processed ones are often loaded with refined sugar. So, make your own! Some of our homemade favourites include Chewy And Healthy Chocolate Muesli Bars and No Bake Cranberry And Coconut Power Bars.
3. Making tomato sauce rather than using tinned/jarred sauces
Jars of pasta sauce are HUGE culprits of hiding sugar. Try this DIY Healthy Pasta Sauce – it's a great staple to have in your kitchen!
4. Making soup rather than buying pre-made soup
Our Chicken Soup For The Soul or Rich And Creamy Low Fat Tomato Soup are absolutely delicious! For more yummy homemade soup recipes – check out our 28 Day Weight Loss Challenge recipe hub.
5. Swap processed packaged snacks for Healthy Mummy snacks
By preparing your own snacks and meals, not only will you know what's going in your body and make healthier choices, but you'll also save money.
For more sugar free, affordable recipes click here.
You've got this Alex! We have NO DOUBT you will smash your sugar goals this May!
To find out 56 Sneaky Names For Sugar, read here. And while you're at it, read Healthy Mummy Rae's break up letter with sugar here!