4 Of The Best Facial Oils Available From The Supermarket
It's a beautiful thing being able to pick up beauty products while doing your grocery shopping. In recent years the selection of products at the supermarket, including a bunch of hard-working, skin-perfecting and well-priced facial oils has really improved.
Why You Should Use A Facial Oil
All skin types, even oily ones, can benefit from using a facial oil. Facial oils are like your normal moisturiser but with a whole bunch of extra benefits.
Generally, facial oils provide a bigger boost of hydration and leave skin smoother, softer and more resilient to environmental factors such as sun, wind and the cold.
It's important not to confuse facial oil with the oil that sometimes forms naturally on your face, called sebum.
Facial oils can actually improve the look, feel and oiliness of problem skin by helping to regulate the secretion of sebum. Your skin will often over-produce oil when it is out of balance.
We then try and curb a greasy complexion by using products that strip or scrub away the oil. This ends up making the problem worse as our skin panics and oil production goes into overdrive, trying to replace what we've scrubbed away.
Facial oils naturally moisturise and soothe the skin meaning it doesn't feel the need to ramp-up oil production.
They also help lock in hydration, smooth the surface of the skin and create a gorgeous, healthy glow. A true multi-tasker, you can use budget facial oils under your normal day or night cream or on its own.
4 Of The Best Budget Facial Oils From Your Supermarket
1. Natural Instinct Rosehip Oil Omega Boost, $19.99
Rosehip oil is one of the original facial oils to hit the market and remains one of the best. Rosehip is naturally high in omega-3 and omega-6 essential fatty acids and vitamin C, this helps to improve skin tone and texture.
Natural Instinct Rejuvenating Rosehip Oil combines camellia oil, sea buckthorn extract and rosemary extract alongside certified organic rosehip.
This combination creates an oil that boosts hydration, targets fine lines and wrinkles and improves skin suppleness. It's a fab all-rounder for all skin types.
Buy it from Woolworths here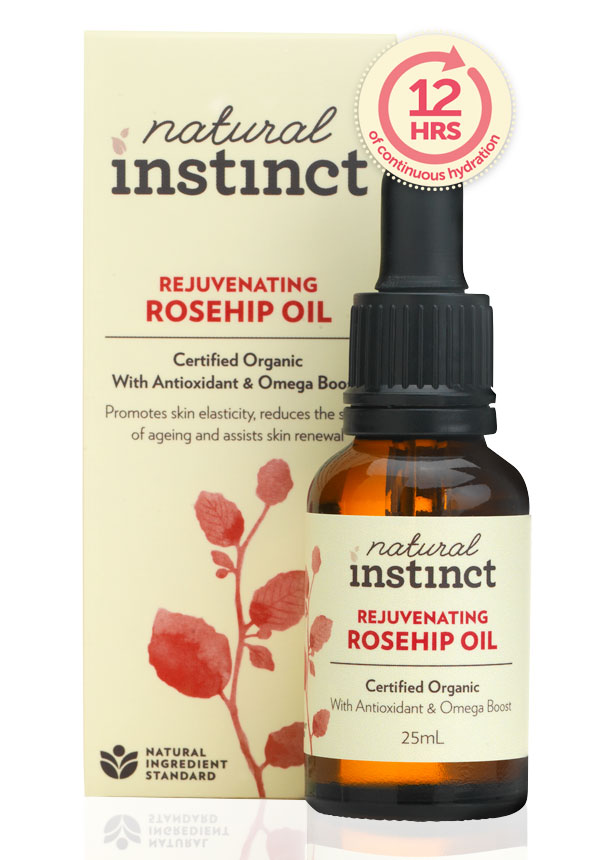 2. Swisse Argan Face Oil, $13.96
Argan oil has been used for centuries in Morocco for its skin beautifying properties. Swisse Argan Face Oil combines certified organic argan oil, vitamin E, antioxidants and omega-3, 6 and 9.
This creates a hydrating, skin softening facial oil that leaves your face looking radiant. It also protects against signs of ageing such as fine lines and sun damage.
Buy it from Coles here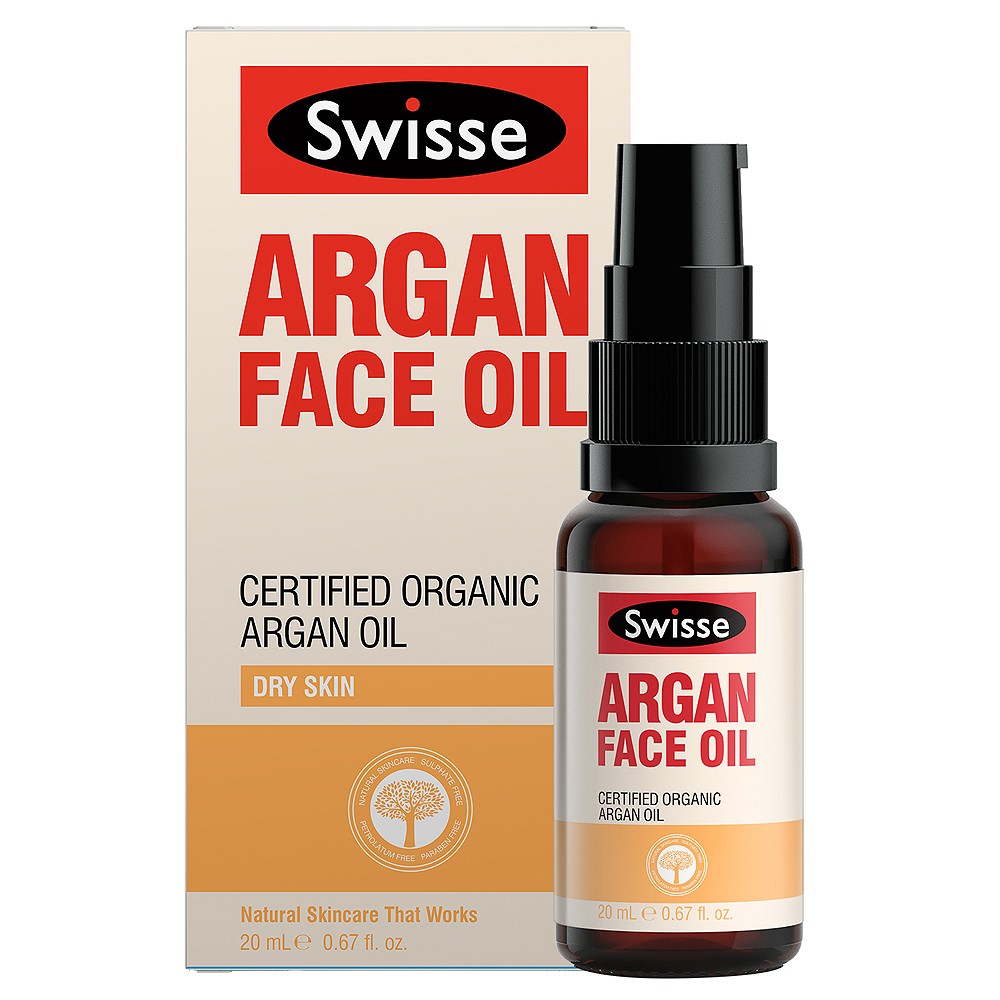 3. Palmer's Multi-Effect Perfecting Facial Oil, $10
Palmer's Perfecting Facial Oil combines nine anti-ageing oils plus cocoa butter, resveratrol and retinol. It aims to specifically target the signs of premature ageing including fine lines and wrinkles, skin texture and tone and pigmentation.
This product contains vitamin E and argan, macadamia, maracuja, apricot, sunflower seed, coconut, almond, grape seed and sesame oils. It aims to leave skin looking and feeling soft and refined.
Buy it from Coles here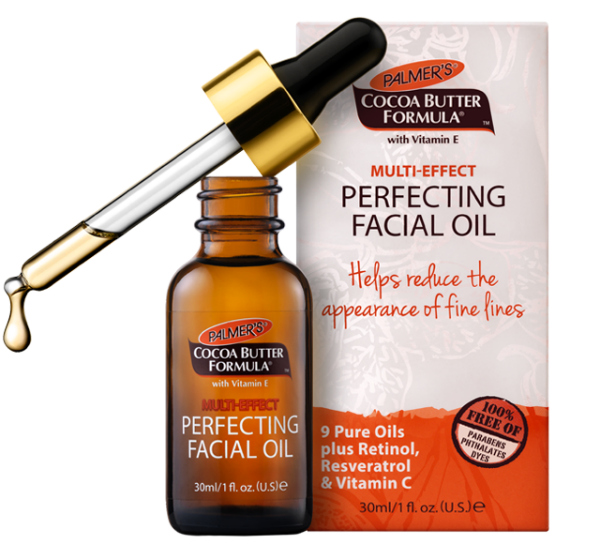 4. Crop Pure Rosehip Oil, $12.60
This product is 100 per cent natural and made in Australia. Crop Pure Rosehip Oil is rich in omega-6 unsaturated fatty acids, vitamins E and A and antioxidants. It helps restore skin elasticity and reduce the signs of ageing.
Crop Rosehip also contains potent vitamin C to help restore even skin tone and brighten your complexion.
But it from Coles here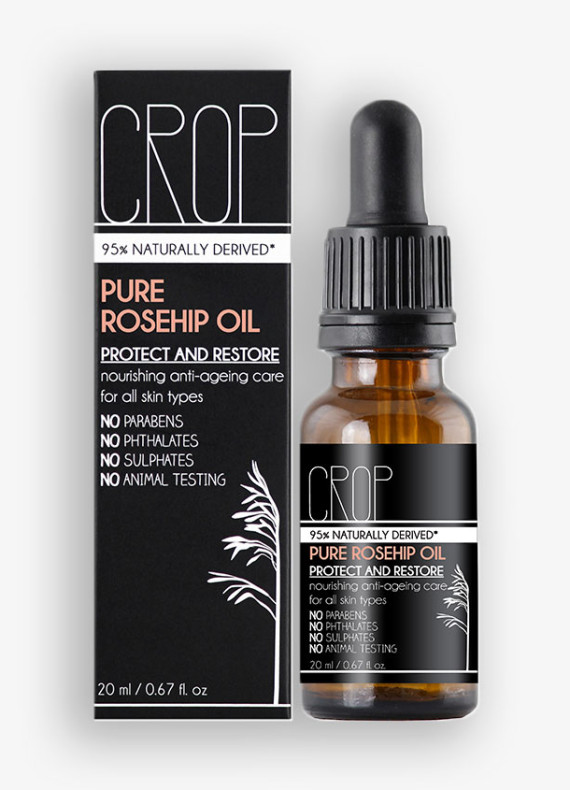 If you're looking for more great supermarket beauty buys, check out our round up of the best supermarket mascara buys.
Or maybe you're time-poor and haven't got time to apply full makeup, read this post on faking it.