4 breakfast recipes you can make using kitchen staples
You don't need loads of fancy ingredients to make a healthy and nutritious breakfast.
Look at what you already have in the fridge, freezer and pantry and you will probably see that you can make all four of these tasty breakfasts without going shopping for extra ingredients.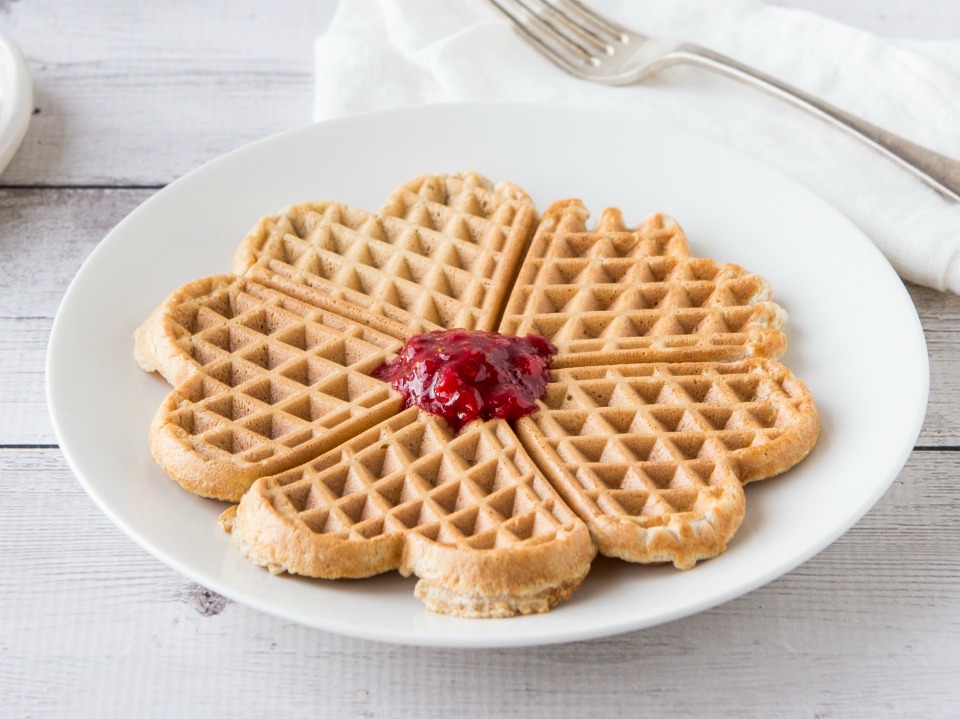 Each of these recipes come from the 28 Day Weight Loss Challenge.
We have hundreds of breakfast recipes for members, including pancakes, poached eggs, banana bread and loads more. All delicious and ALL weight loss friendly.
Which of these will you make for breakfast tomorrow?
4 breakfast recipes you can make using kitchen staples
1.Vanilla and Cinnamon Waffles
144 calories per serve
These waffles (pictured at the top of the page) are a fabulous ten minute recipe that the whole family will love.
A waffle maker is used in this recipe but if you don't have one you can just cook the batter like you would a pancake, in a frypan.
Ingredient checklist – Healthy Mummy Smoothie mix, flour, baking powder, milk, cinnamon, egg and jam. Another delicious waffle recipe!
2.Oats with Vanilla Cherry Compote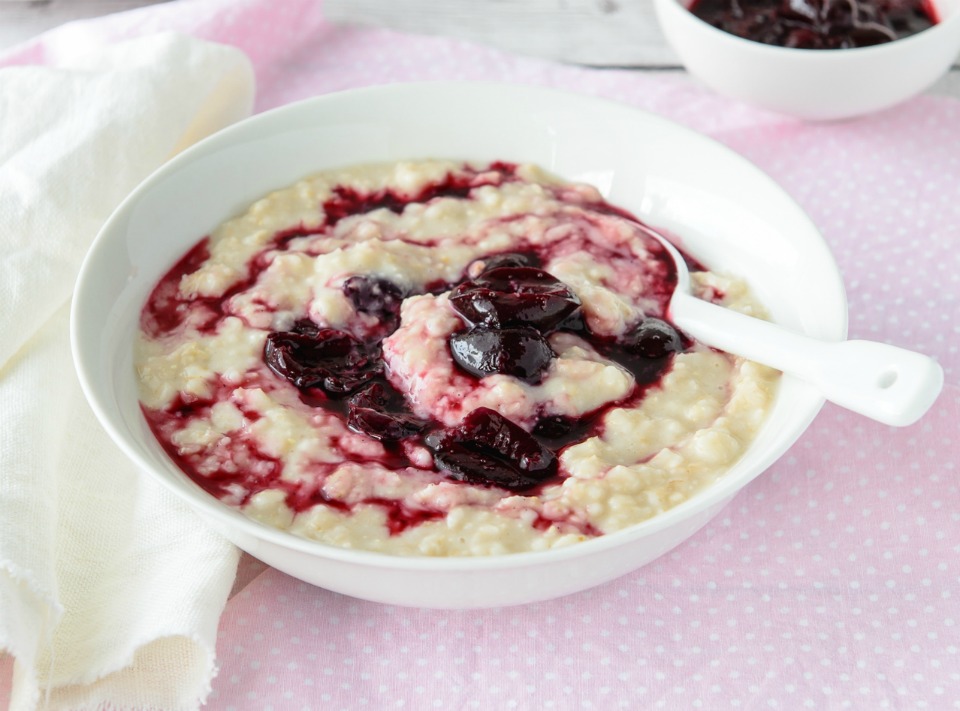 409 calories per serve
You can make the fruit compote ahead of time and store in the refrigerator or freezer so you can save time in the morning.
Use whatever frozen fruit you have on hand – we love cherries but raspberries, blueberries or a mixture would be lovely too.
Ingredient checklist – oats, milk, frozen cherries (or berries), vanilla and oranges.
3.Spinach and Feta Puffs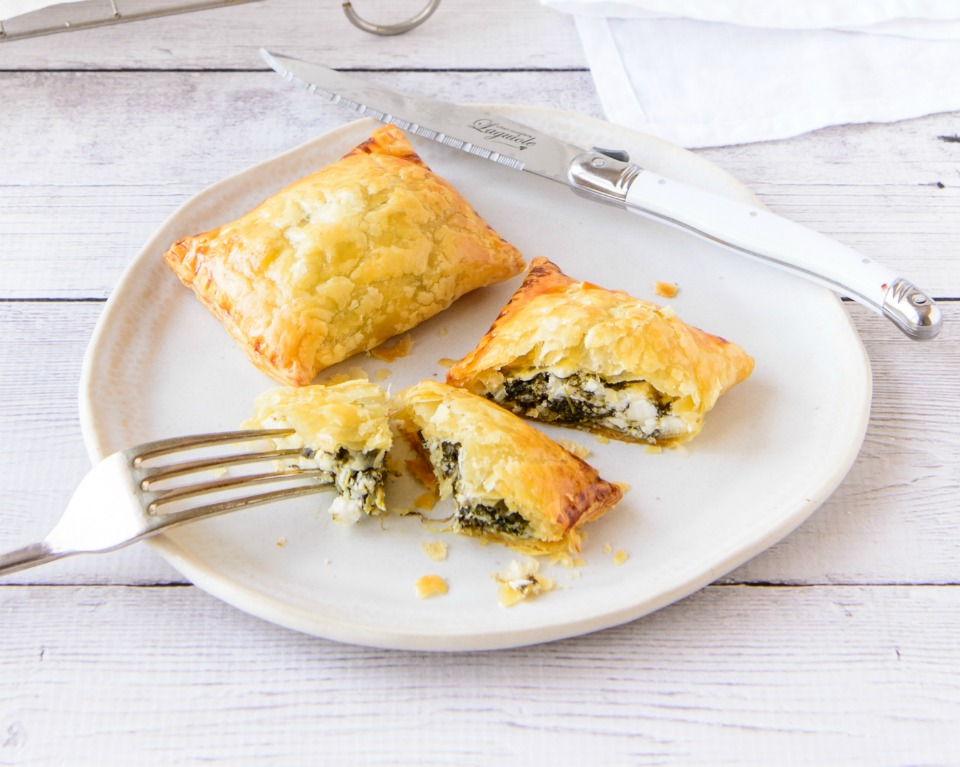 320 calories per serve
These crispy, healthy puffs make a delicious breakfast to give you a warming start to the day. The kids will love these too (or pop any leftovers in their lunchbox).
Ingredient checklist – frozen spinach, eggs, feta, garlic, pepper and pastry.
4.Cherry Ripe Chia Pudding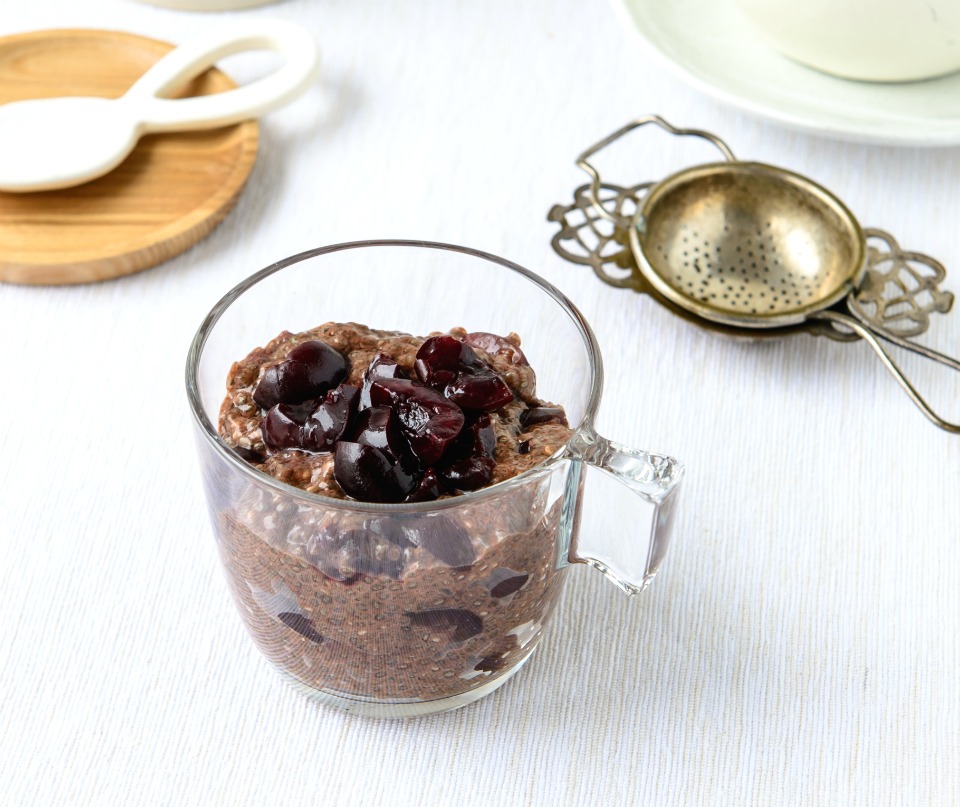 179 calories per serve
This healthy breakfast ticks all the boxes. It's low in calories, tastes fantastic, it's prepared in advance to save you time in the morning, and it's only got a handful of ingredients. And did we mention that it tastes like a Cherry Ripe?
Ingredient checklist – chia seeds, coconut milk, frozen cherries, vanilla, honey and cocoa powder.
Want more recipes using less than 5 main ingredients?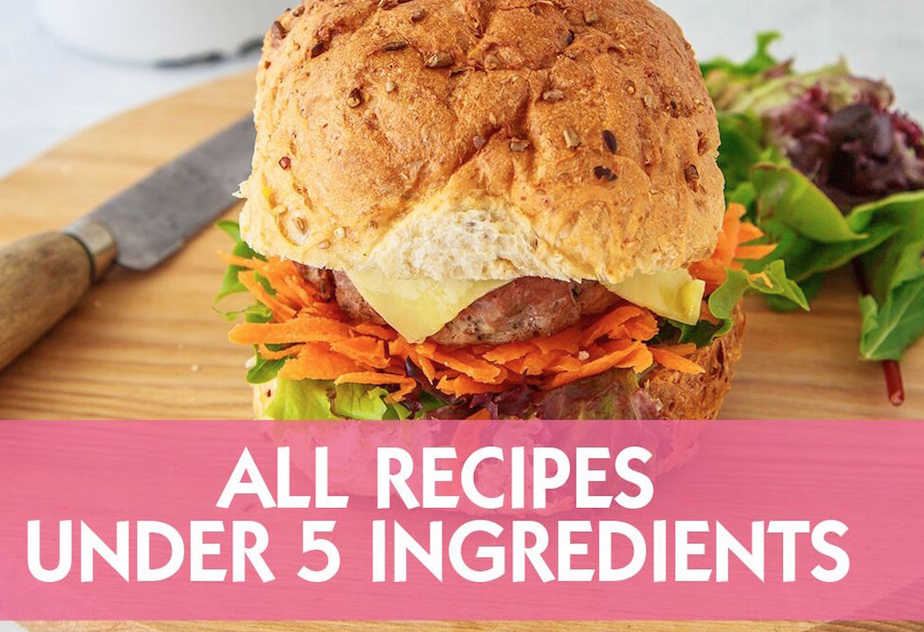 Our July 28 Day Weight Loss Challenge is just around the corner and it's all about using 5 and under INGREDIENTS!
Whether you're just starting out on your weight loss journey or wanting to maintain your healthy lifestyle, making things as simple as possible is one of the keys to success.
The July Challenge is about simplicity when it comes to reaching your weight loss goals. The meal plans are loaded with healthy recipes that contain 5 or less key ingredients to make them really easy to prepare  making them a breeze to schedule into everyday.