4 tips mum SWEARS BY to stay on track and focused on the 'harder' days
Being a mum is often like being a superhero.
Not only do we have to do multiple things at the same time, but we also have to make sure we also keep on top of our health. And while we try our hardest to have super human powers – the truth is we are HUMAN and everyone in the world has good and bad days – particularly on a weight loss journey.
One of our wonderful Healthy Mummy community mums, Samara Syed, has bravely opened up about what she does when she feels like she's about to fall apart, and how she stops herself from giving up.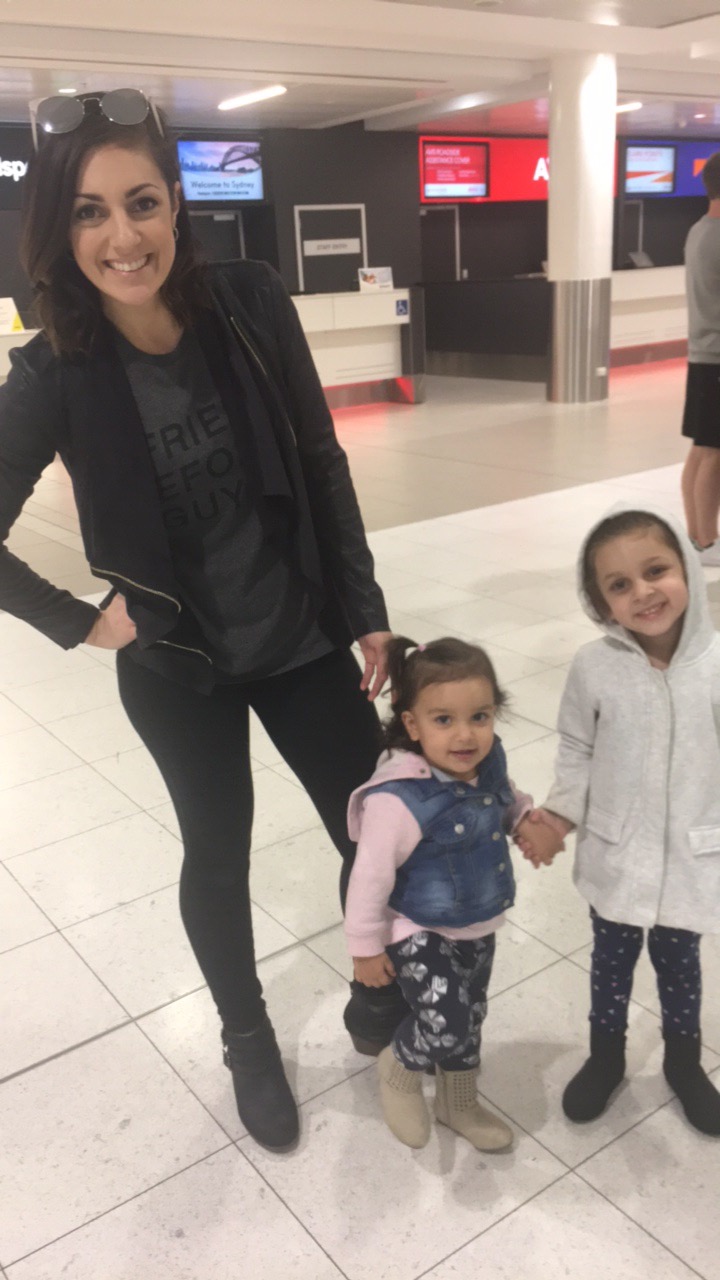 "A day in the life of a mum can go from feeling like you're on top of the world with everything under control, to tears and tantrums in a matter of seconds," says Samara.
"In the good moments you may plan to get your exercise done, your meal prep finished and all with spare time to sit and relax with a hot cup of tea.
"But when things start to fall apart, how do you stop yourself from throwing the towel in completely?"
Samara's 4 top tips on how to cope and stay focused during the hard days
1. Small wins are still good
Samara says when it comes to meal prep, she doesn't put pressure on herself to have a certain number of serves of different cooked meals in the freezer.
While she would love to make 100 meals for the week, sometimes just adding an extra one or two serves of leftovers to your freezer stash can (and will) help you in the long run.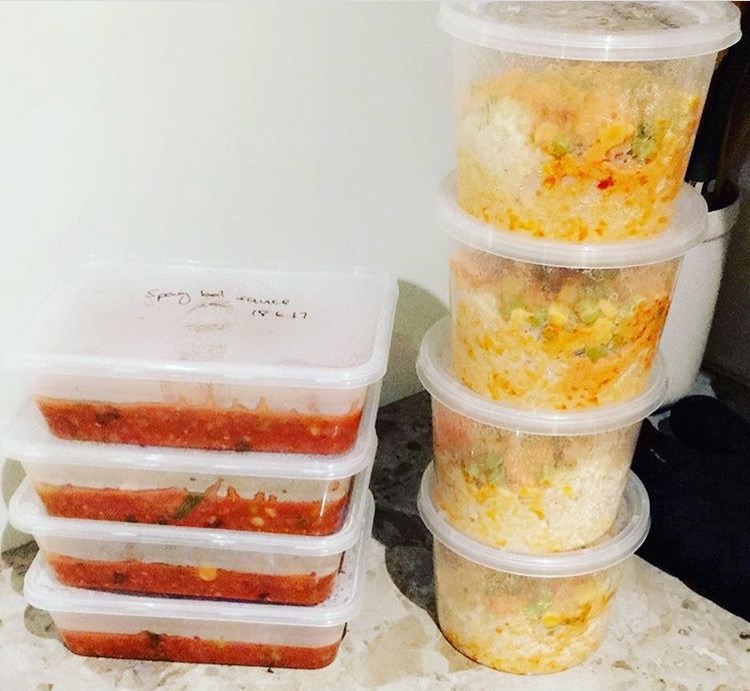 "Instead of making enough serves of dinner for one night, double the recipe so you can freeze half or have it for lunch the next day."
It may not seem like a lot at the time, but by doing this, it could certainly help free you up some time in the future.
2. Take advantage of your little one's quiet time
When it comes managing your weight loss journey and your kiddies, Samara encourages sneaking off to meal prep (or squeeze in some squats) while the little ones watch television.
"If you find yourself with a spare 14 minutes while the kids eat breakfast / are watching their favourite TV program / having a nap, it's great to do something to get ahead like make a quick and easy batch of snacks," she says.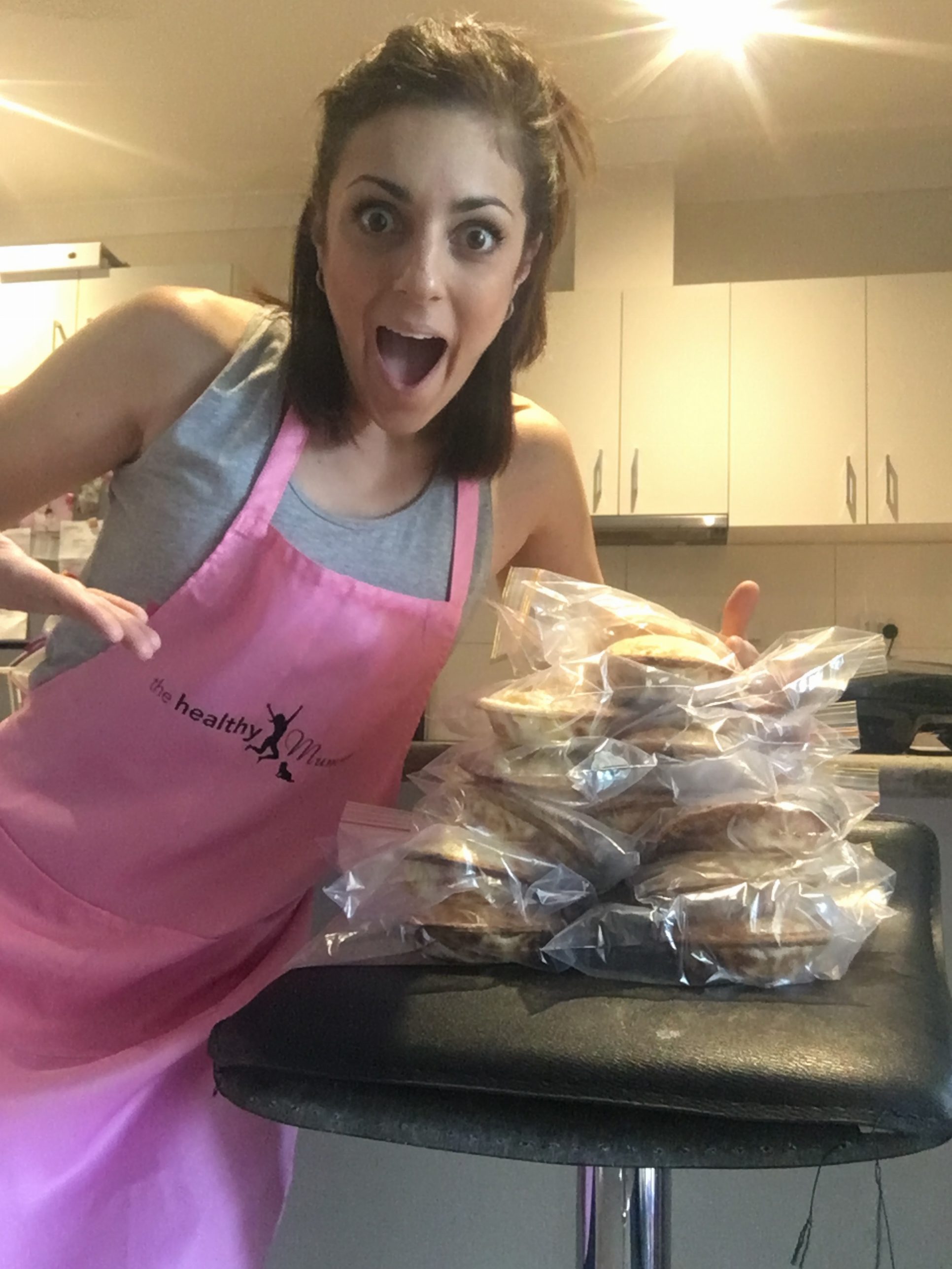 "The Mint Choc Bubble Crunch or any of the muffin recipes on the 28 Day Weight Loss Challenge Hub are super quick and easy and you can get several serves with one batch."
3. Don't worry if things don't go to plan
Samara says while the idea of going outside to the park with your kids to exercise seems ideal, don't beat yourself up if you end up working out at home.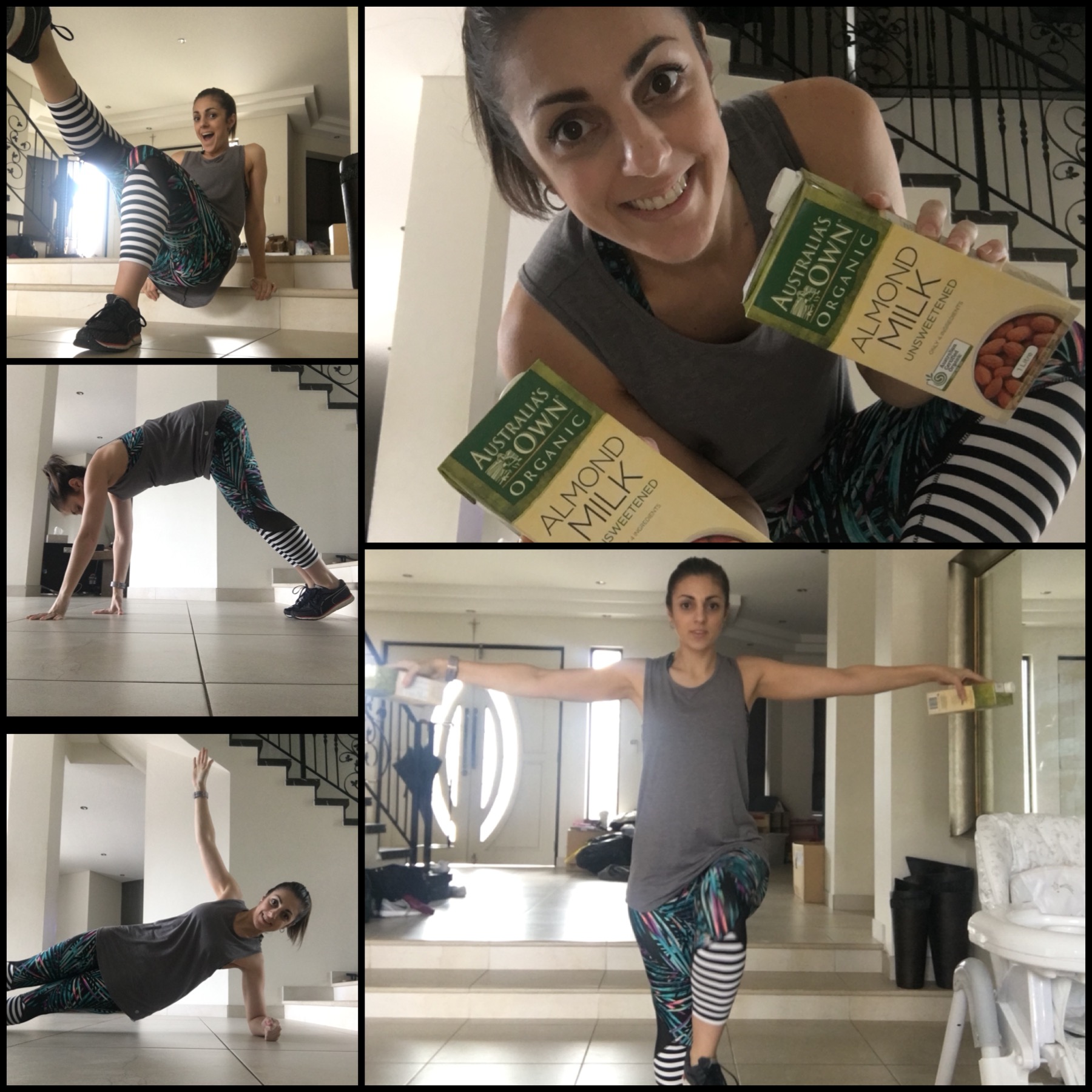 "When it comes to exercise with the kids, we know how easily things can turn to utter chaos," she says.
"You may plan a one hour gym session and then someone gets sick. Instead of giving up on the idea of exercise together, try The Healthy Mummy's 28 Day Weight Loss Challenge exercises – which allow you to get a good work out done in the comfort of your own home.
"They are quick but will get your heart racing in no time. And with the brand new DanceFit, you can easily dance the calories away."
Our NEW DanceFit exercise routines are accessible to all 28 Day Weight Loss Challenge members via The Healthy Mummy's 28 Day Weight Loss Challenge App.
4. Stay positive, tomorrow is a new day
If things don't go the way you want them to, try not to stress!
Samara says: "Stay positive. And keep in mind that sometimes a little is better than nothing at all."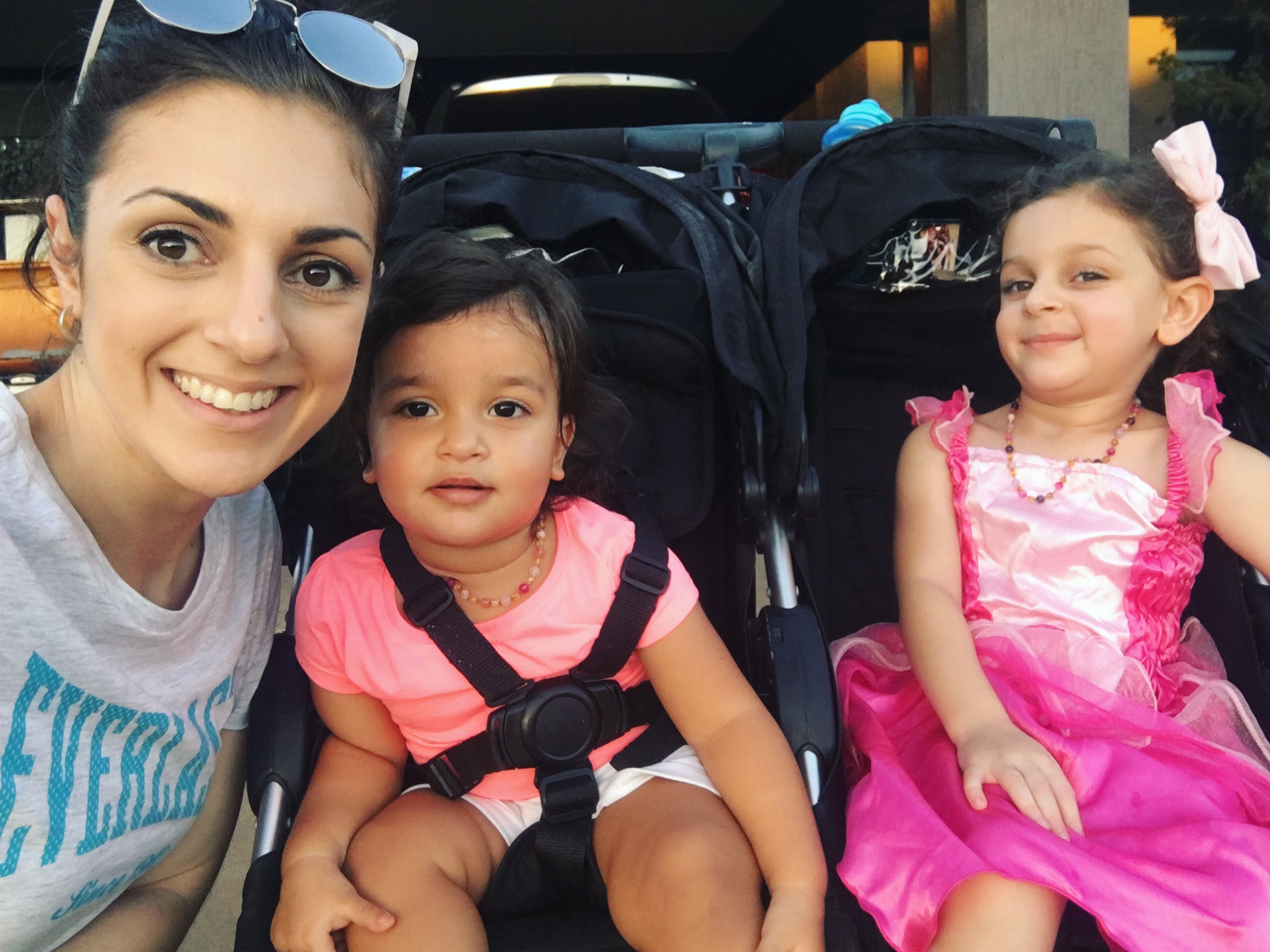 Thanks for these positive tips, Samara! Chin up if you're having a bad day, it will get better. Just stay focussed and keep your eye on your weight loss goal.
Samara's incredible 17kg weight loss journey
Samara has 17+ kilograms on the 28 Day Weight Loss Challenges and as a result her confidence has exploded. 
However, despite her incredible transformation, Samara didn't always feel so confident. Nor did she think her dream body was attainable.
Samara reveals, "When I used to look at people's progress photos, my head would try to tell me that the results should come almost instantly. This is to show you that it takes time.
"I didn't go from 1 to 6 instantly. There are all these other photos in between! Slowly but surely I am getting closer and closer to my ultimate goal body!"
Even though Samara still has off days she is more confident that ever. Not to mention happier.
If you haven't joined up to the 28 Day Weight Loss Challenge yet, this is your sign. This is what you've been waiting for! Do it! You won't regret it!
Our August Challenge STARTS SOON and its all about BOOSTING your metabolism.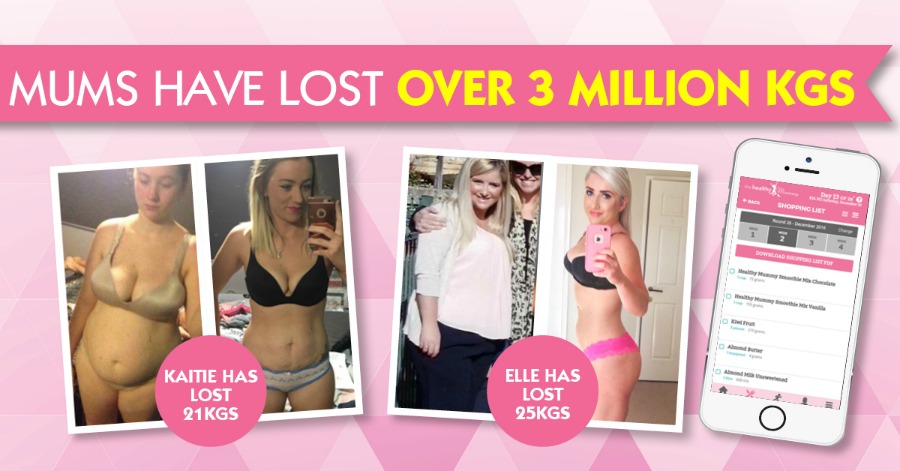 The 28 Day Weight Loss Challenge is an affordable, breastfeeding-friendly and realistic program that helps mums tackle their diet and improve their overall health through weekly (and customisable) meal plans, at-home exercises and 24/7 social support.
Our Challenge entails:
28 days of at home exercise routines (no gym needed) – with video instruction
Customisable and breastfeeding friendly meal plans
Time-efficient exercises for busy mums – under 30 mins
Challenge combines Pilates exercises with interval and circuit training (HIIT)
Suitable for basic to advanced fitness levels
Home to thousands of EASY-TO-MAKE recipes!
To find out more on the 28 Day Weight Loss Challenge click here.