Did you know that postnatal depression affects up to one in seven Australian women?
Here at Healthy Mummy HQ we are passionate about not only helping mums with their physical health, but also their mental health. When you're a new mum, it's a life changing experience and it's not always as positive as you hope.
Please note: If you are feeling low and nothing seems to be lifting your mood, we advise you see you GP as soon as possible.
Here are four truths all mums should know about postnatal depression.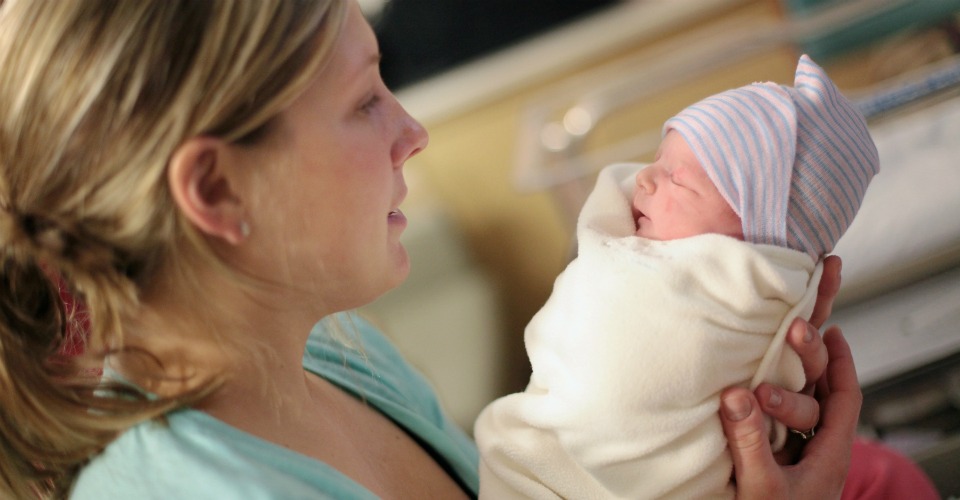 4 truths all mums need to know about postnatal depression
1. It can happen to anyone
First up, if you develop postnatal depression, it is not your fault and you should never think that you've done something wrong. Giving birth is a huge deal and your hormones have been going crazy all through pregnancy so sometimes getting back to normal can take longer for some mums.
Even women who have "perfect" pregnancies can develop postnatal depression.
2. If you don't fall in love with your baby straight away, it doesn't make you a bad mother
For some mums, as soon as they hold their baby in their arms they are in love…and it's heartbreaking for a mum who's suffering and she may feel unbelievably guilty. Sometimes forming that bond takes time and people just don't talk about it.
Truth be told, many mums don't truly bond with their newborn for a few months.
Founder of WOTBaby and a mothercraft nurse with 27 years experience, Jen Hamilton, has great tips on how to optimise your bonding experience with your baby.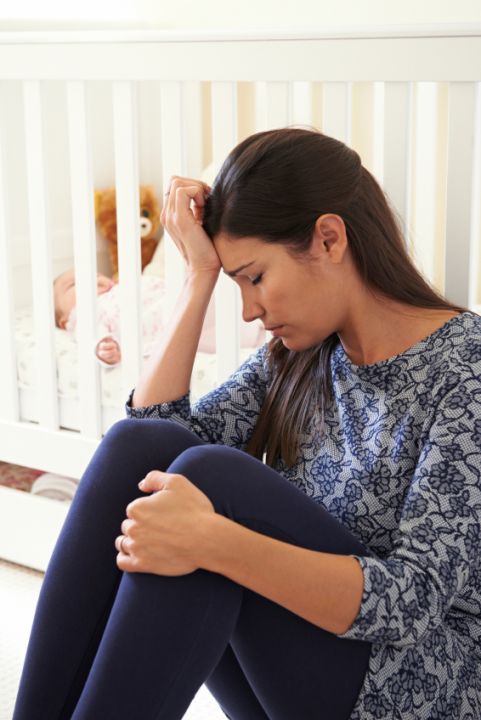 3. You are not alone
Even when you feel like the walls are closing in and it's just you fighting this battle, remember there is always help and support.
If you don't want to talk to your partner, family or friends about it then speak to your GP or midwife.
Alternatively there are numerous hotlines including Lifeline 13 11 14, Perinatal Anxiety and Depression Australia [PANDA] 1300 726 306 and Beyond Blue 1300 22 46 36
Just remember, you are not weak for asking for help. If anything, you are a strong and an awesome mum for doing so.
4. This is not what motherhood will be like
As dark and depressing as it may seem now, there is light at the end of the tunnel. This experience will not define your experience as a parent.
It may not be today, but it can and will get better. Be kind to yourself, seek support and remember….there's always help.
Here's how husbands can support wives suffering from postnatal depression.
For more information and articles on postnatal depression, you can look up The Healthy Mummy's health archives.
Connect with thousands of mums in our Healthy Mummy community!
When women support each other incredible things happen.
The Healthy Mummy has a LARGE social footprint and offers mums access to online support groups. From a Pregnancy Support Group, to a New Mum's Support Group to even a Weight Loss Support Group…we have created judgement-free online forums to allow mums to connect with other mums to share advice, tips and tricks!
To find out MORE about our support groups or to join the other 100,000 mums in these groups, click HERE.
Here at Healthy Mummy HQ we encourage all mums to speak up, chat with their family, friends (and most importantly) their healthcare practitioner if they are experiencing symptoms such as:
Crying for no particular reason
Ongoing low mood and constantly feeling overwhelmed
Feeling as though you are struggling to cope
Difficulty sleeping
Difficulties bonding with the baby or with relationships
Low energy level, withdrawal, low appetite, and feelings of guilt
Please note: There are a range of signs and symptoms that are a result of postnatal disorders.
If you feel depressed, we advise you to seek help from your GP or call Lifeline 13 11 14, Perinatal Anxiety and Depression Australia [PANDA] 1300 726 306 or Beyond Blue 1300 22 46 36.