5 Must-Have Toys For Babies Under Two
While many a baby is more than happy to make do with a plastic tupperware container and a few pegs, there are a handful of toys for babies that can make parenting the under two crowd that little bit easier.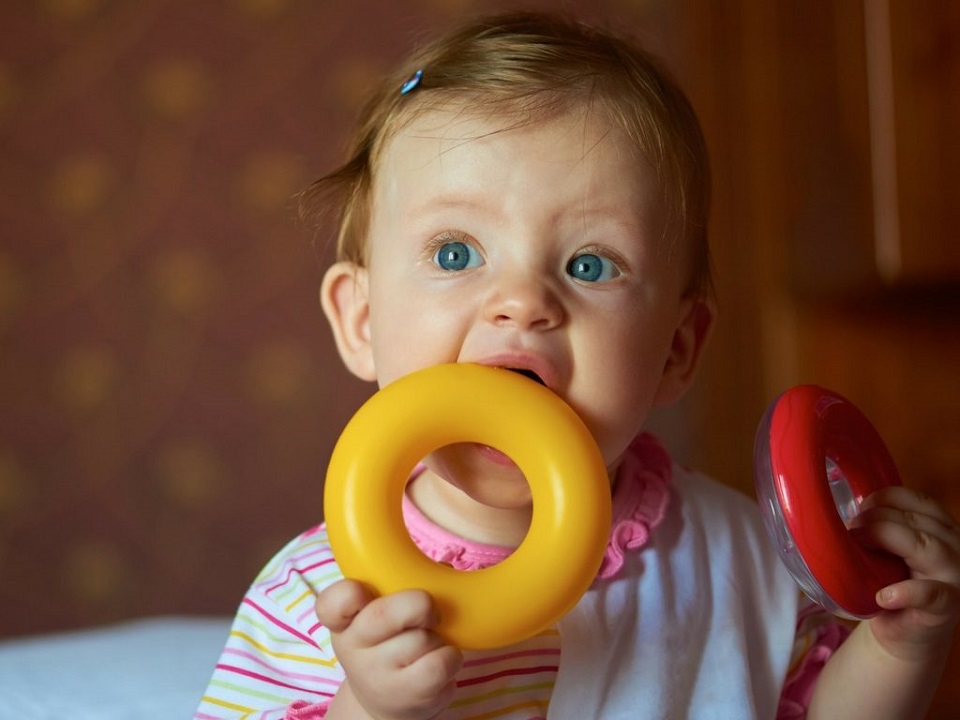 Babies, as a rule, don't need much to be delighted. That being said, there are a variety of toys that not only entertain but also help stimulate imagination and develop new skills.
Noisy toys – They may be a parents worst nightmare but toys that make noise are both engaging and entertaining as well as sparking curiosity.
Building/stacking toys – Blocks and other building toys are hugely popular with the under 2 set. Building up and knocking down helps with the development of hand eye coordination and spatial awareness.
Chewing toys – Babies and toddlers love to chew, especially when teething. Specifically designed teething toys can help soothe sore gums and keep bubs entertained all at once.
We've rounded up 5 must have toys for babies under 2
1. Sophie The Giraffe, $24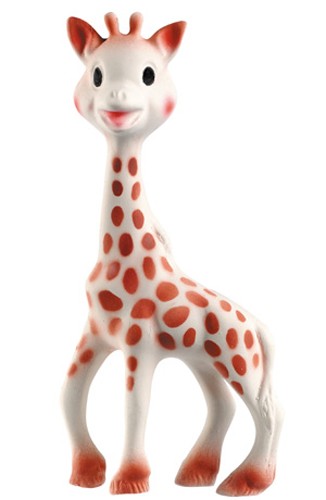 This teething toy has earned cult status with plenty of celeb tots chewing on her soft ears. Made from durable, completely PVC free 100% natural rubber, Sophie helps soothe gums and stimulate little minds with her bright colours and soft squeaks.
Buy it from Baby Bunting
2. Oball Rattle, $9.99  
This colourful, easy to grasp rattle ball is a multi-award winner due to its popularity with the littles. Featuring finger holes for grabbing, internal rattles filled with shaker beads for making plenty of noise and a flexible, patented design there's not much it can't do! It's safe to pop in the dishwasher as well!
Buy it here from Toys R US.
3. Fisher Price Baby's First Blocks, $12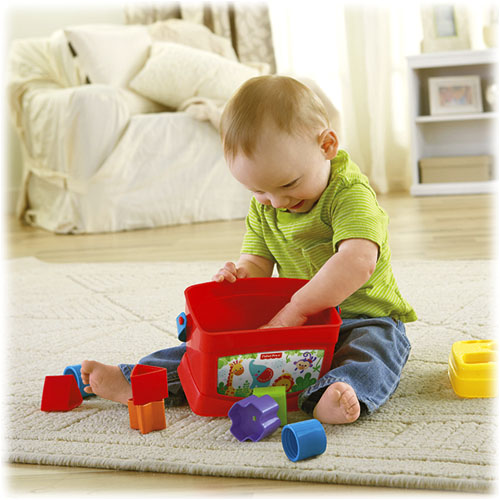 There aren't many parents who haven't had a bucket of these brightly coloured bricks stashed somewhere in their home at some point in time. This sorting set offers a range of activities for babies as they get older and begin developing new skills. Blocks can be stacked, piled into the bucket or turned into towers by your younger bubs, while older babies and toddlers can start using the shape sorting lid to learn about patterns, matching and the names of different shapes.
4. Bright Starts Spot Stripes Play gym, $59.95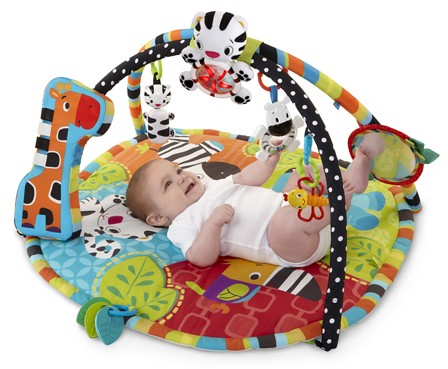 A play gym can be a tired mother's best friend! Perfect for keeping bubs entertained while you have a quick cuppa or even hop in the shower. This Bright Starts model was designed using sensory stimulating principles, and is packed with activities that entertain and encourage development. Lights, sound, inbuilt rattles and an oversized mirror provide plenty of entertainment for babies of all ages.
Buy it here from Baby Bunting
ELC Giant Activity Cube, $55.95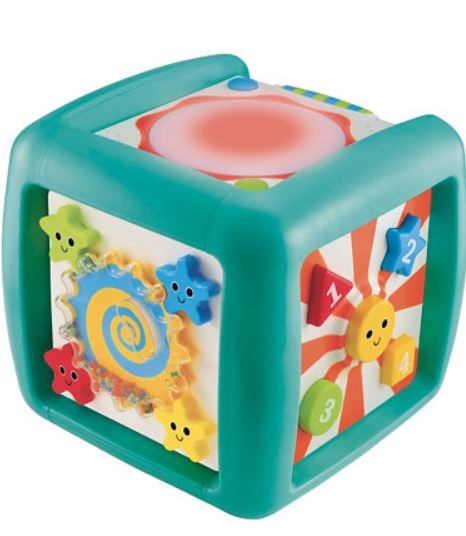 Remember what we said about noisy toys? Yes, they can be annoying but this one won't drive you completely bonkers and babies and toddlers alike will love the interaction they can have with it. Each side of the cube has something different to play with. There are cogs, filled with colourful beads to turn, spin and rattle. A drum, that lights up and changes colour to the beat of the music, different textures to play with and light up, sound activated shapes that can be pressed to hear the colour, number and shape.
Buy it here from Baby Bunting.
For more parenting tips, click here.