5 Easy Tips For A Healthy, Balanced School Lunch
So you've forked out a few hundred dollars for glossy new school books, pens, pencils and leather shoes. But these aren't the things that are going to give your kids a head start on their education.
It's actually the food they eat at school that will fuel their learning.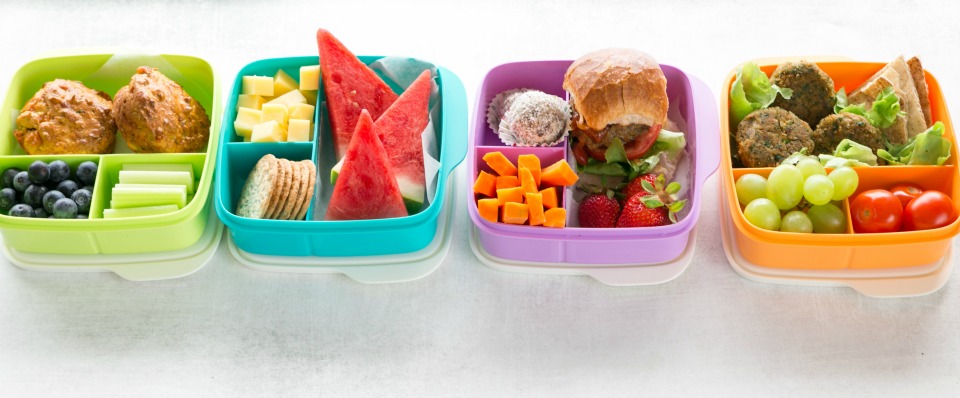 Their young, growing brains need plenty of fuel throughout the day, so you need to make sure what they're eating will give them sustained energy – rather than those artificially-fuelled bursts that do anything but help them concentrate.
5 Easy Tips For A Healthy, Balanced School Lunch
1. Add something from each of the food groups
Remember being taught the healthy food pyramid when you were a kid? Those same rules still apply today, and the currently guidelines recommend we all enjoy a variety of foods from each of the food groups each day. To refresh your memory, these are:
Vegetables and legumes/beans
Fruit
Grain or cereal foods, mostly wholegrain and/or high cereal fibre varieties
Lean meats and poultry, fish, eggs, tofu, nuts and seeds and legumes/beans
Milk, yoghurt cheese and/or alternatives
Also, make sure the only drink you put in your child's bag is water. It's the best liquid fuel for their little bodies, and most schools recommend children don't drink anything else, other than on lunch order days as a treat.
2. Keep it colourful
Like all of us, kids eat with their eyes. If their lunch box is bursting with natural colour it'll get their little hearts racing.
Fruit and vegetables are obviously a great way to inject a rainbow of colour into a lunchbox.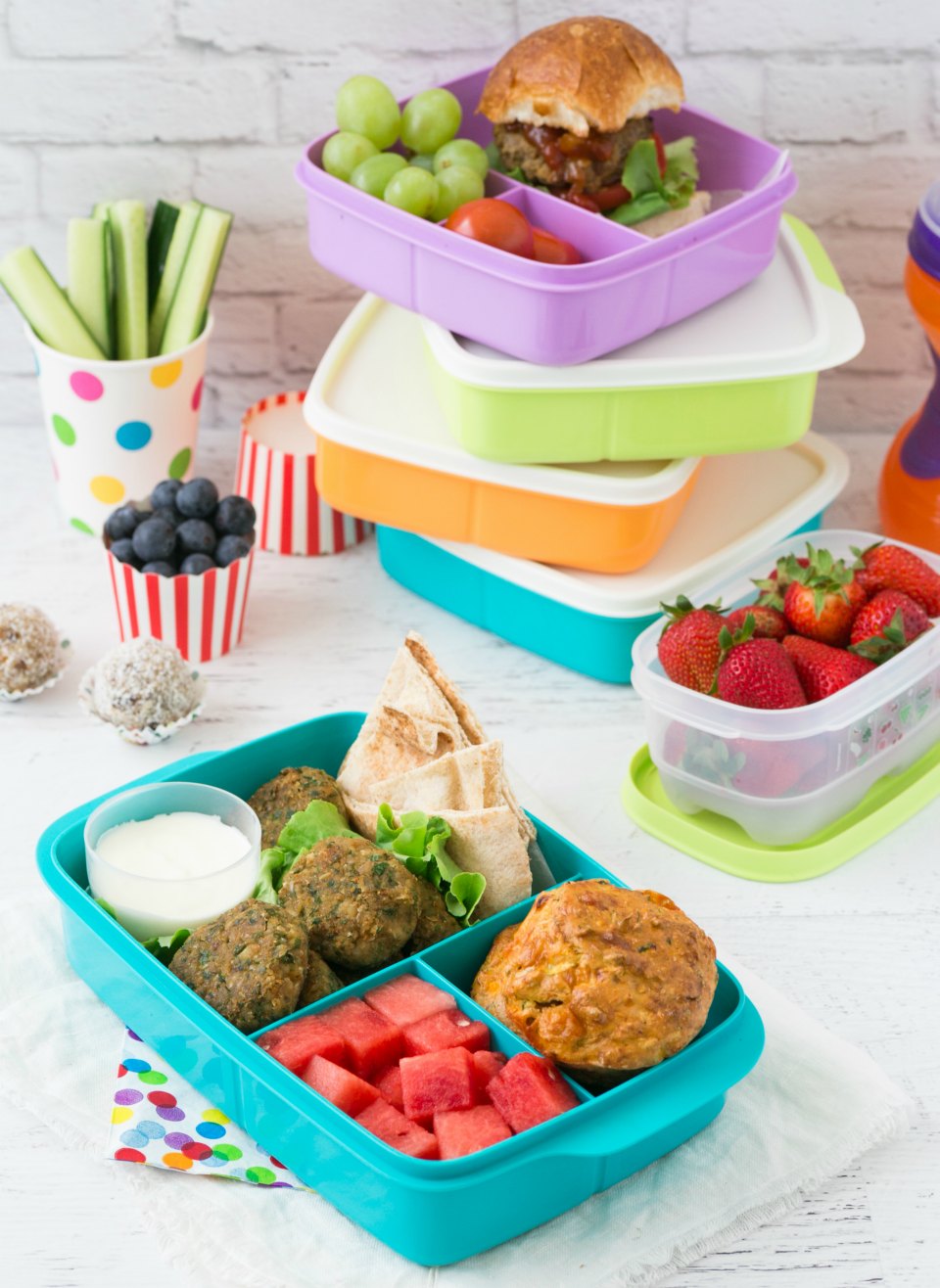 3. Make it ahead of time
You know we're all about great meal prep at The Healthy Mummy – it's a great way to make sure you stay on track with healthy eating.
The same goes for kids. During the morning rush it can be easy to default to a lunch order or quick Vegemite sandwich when time is of the essence.
If you have a few lunches already prepped for the kids, it makes mornings so much easier. You can get the kids to do their own school lunch planner when you're pulling together your Healthy Mummy planner for the week ahead!
We have some clever little recipes in our new Back To School with The Healthy Mummy and Tupperware eBook (no longer available), many of which can be made ahead and frozen – like our Cheese & Veg Muffins or Choc Bubble Crunch.
Pack them in a Tupperware Divided Lunch Box with a little paper towel underneath and they will be defrosted perfectly by lunchtime, and won't have made anything else soggy.
4. Keep it simple
Kids don't get a lot of time to eat their snacks and lunch at school, so don't overwhelm them. Make smart choices so that the food they do have will keep them full throughout the day – and that doesn't mean there has to be a lot of it.
The treats in our handy back-to-school eBook are designed to be delicious and nutritious so there's no need to add any pre-packaged 'treats' to the lunchbox.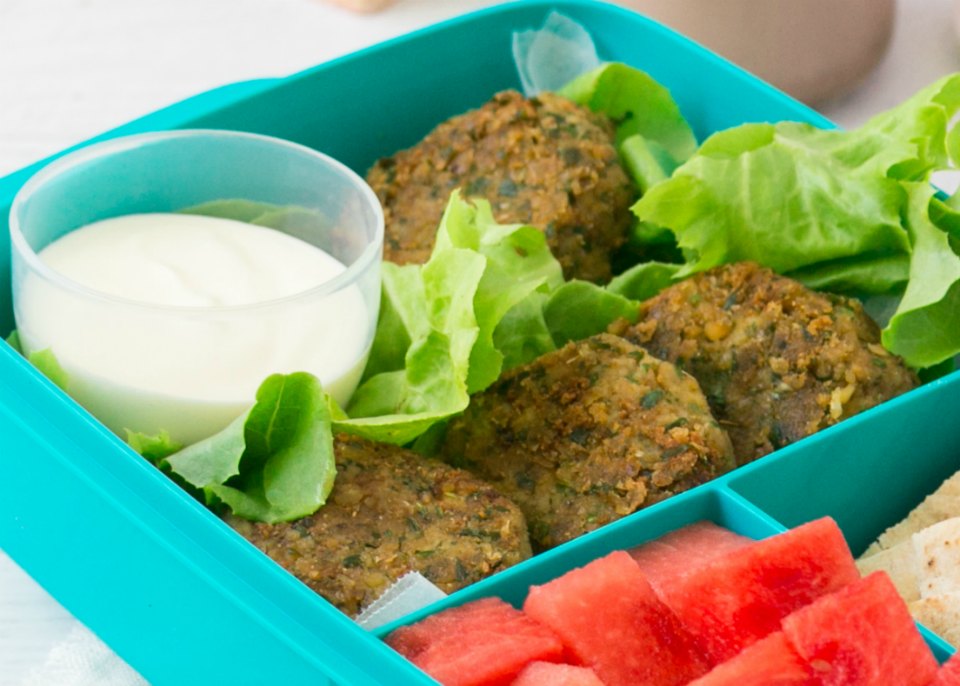 5. Make sure everything stays delicious
In the warmer months, make sure you keep the kids lunchbox snacks safe and fresh by keeping them at the right temperature.
Using appropriate storage containers, like Tupperware, will mean everything is kept cool. Because there's nothing worse than a limp, soggy salad!
This is a sponsored post for Tupperware.