5 'healthy' foods that contain more sugar than a Tim Tam
To get some balance back into our lives after lockdown, we have made our August 28 Day Weight Loss Challenge the Sugar Detox Challenge, to help mums reduce the sweet stuff from their diet without missing out on tasty treats, and in turn boost their weight loss results.
Added sugars in foods and drinks provide no nutritional benefit and just add to the total calories, which is bad for health as well as not good for your weight loss plan. 
Too much sugar can increase your chance of health issues and diseases including diabetes, cardiovascular disease, cancer, and dental cavities, so it's a no-brainer that reducing your daily intake will help you have a healthier lifestyle.
And it's not just the obvious places like cakes and biscuits that you have to be mindful of sugar.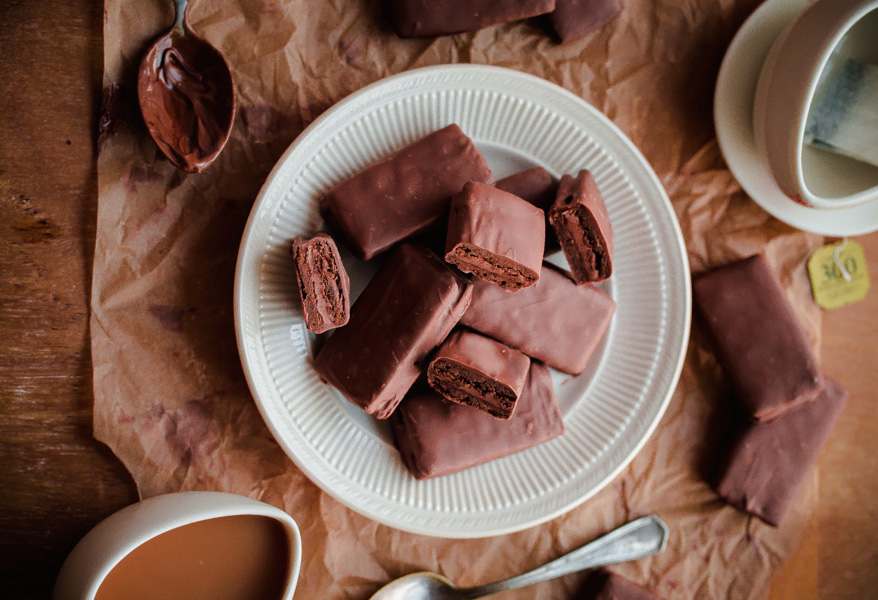 5 'healthy' foods that contain more sugar than a Tim Tam!
Even some foods and drinks that market themselves as being healthy are often packed with the stuff, which means that if you are trying to eat well and lose weight while following a weight loss plan, you need to be extra vigilant.
Today we delve in and have a look at some popular grocery items and see how their sugar content for a standard serve stacks up against the sugary Aussie icon – the Tim Tam.
A standard Tim Tam contains 8.3g of sugar per biscuit – that's around 2 teaspoons.
How do these 'healthy' foods compare on their sugar content?
1. Kellogg's Fruit and Nut Special K Bar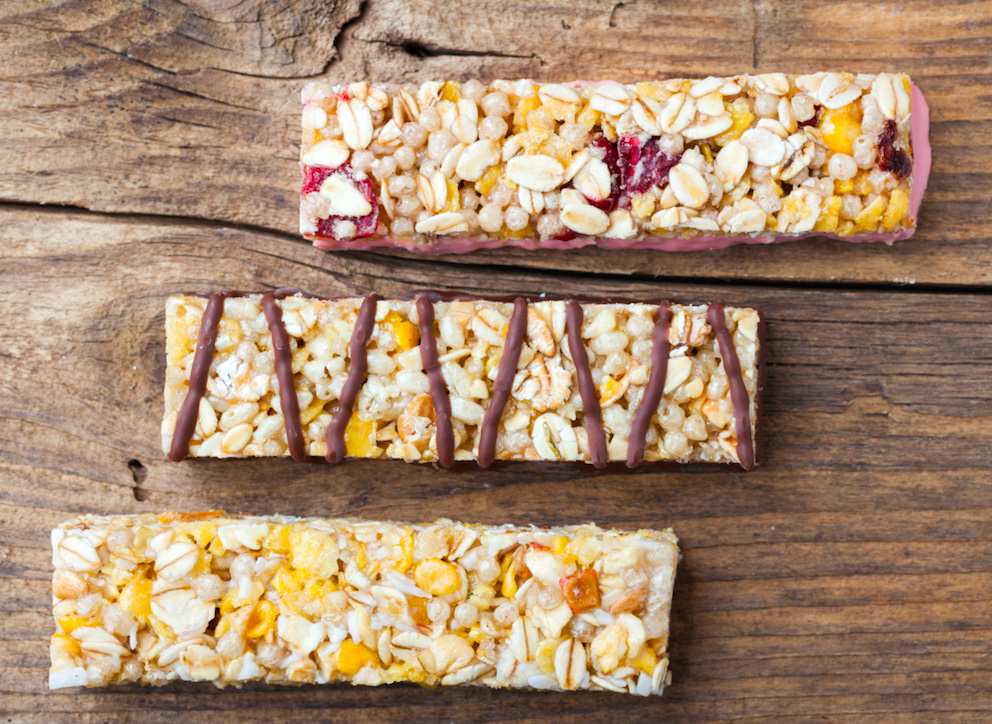 So you might think that a muesli bar or cereal bar would be a good option for a healthy snack? You might be surprised to learn that a Kellogg's Fruit and Nut Special K Bar contains 9.3g of sugar per 28g bar (that's more than 2 tsp per bar).
2. Cereal
Cereal itself is not always a better option either (unless you opt for a homemade porridge or homemade bircher muesli). Crunchy Nut Cornflakes contain 11.1g per 35g serve – and that's assuming that you stick to the recommended 1/2 metric cup serving.
3. Flavoured yoghurts
Love to snack on flavoured yoghurts? You may be alarmed to see that a Ski D'lite Peach Melba Yoghurt contains 26g per 200g tub. That's almost 7 tsp of sugar in one single serve tub. You're much better off sticking to natural or Greek yoghurt instead.
4. Coleslaw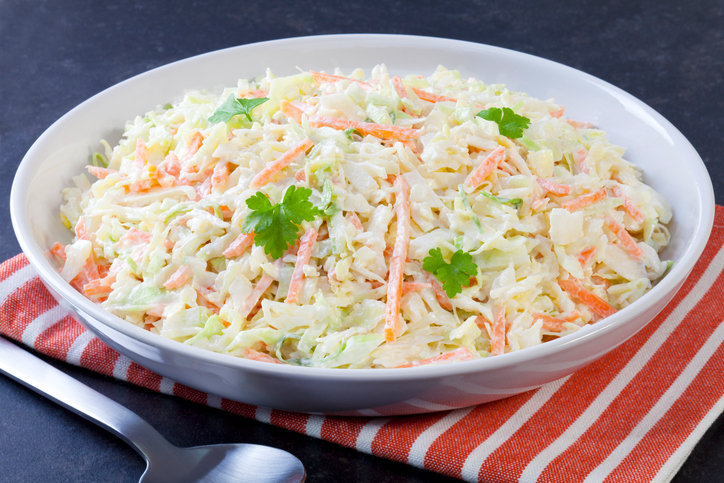 Even savoury items aren't free of sugar. Woolworths Low Fat Coleslaw contains 11.5g of sugar per single serve 134g tub. The low fat version has more sugar than the full fat coleslaw – this is quite common as the reduction in fat also compromises the flavour – so sugar is added to put some taste back in.
5.Pasta Sauce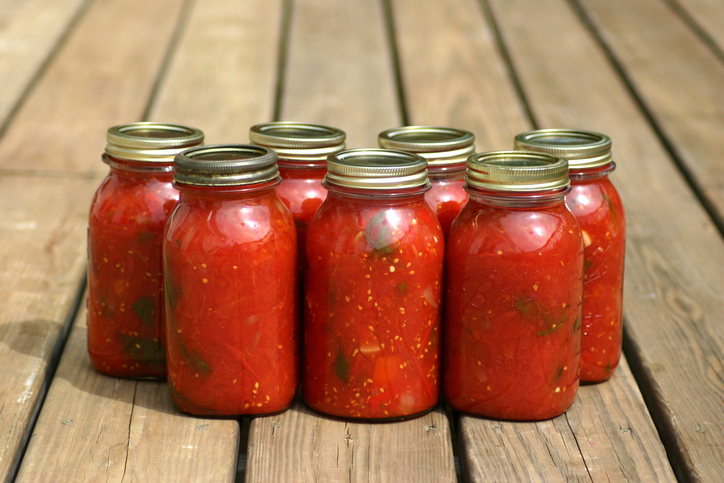 And if you like the fresh pasta sauce from the chilled section at the supermarket, you should know that half a 340g tub of Leggo's Fresh Napoli Tomato Pasta Sauce contains 8.3g of sugar – which is exactly the same amount of sugar as a Tim Tam.
Why not make your own? Make Your Own Heathy Pasta Sauce 
What should I use instead?
If you can – sugar is best avoided in your cooking and baking (as well as your shopping). Often it is added by food manufacturers to prolong the shelf life as well as to make it taste better (meaning you will buy it again and again).
Often you will find that when you make your own meals at home (especially savoury ones) there is just no need to add any sugar as the natural sugars in your fresh fruits and vegetables are enough.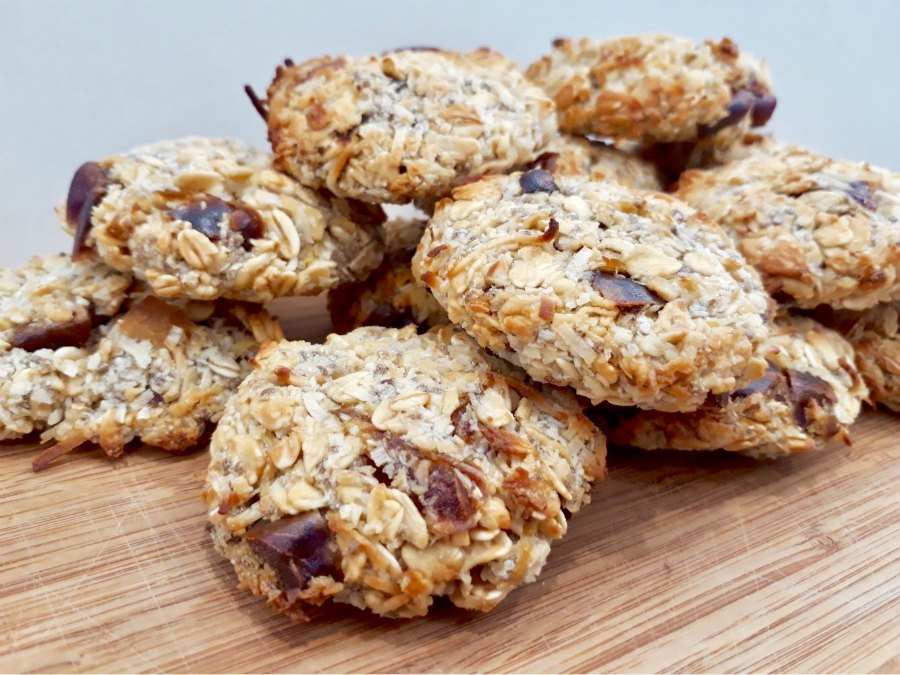 But that doesn't mean you can't enjoy sweet things sometimes.
Fruit – fresh or frozen fruit is a great way to sweeten food. Add bananas to your Healthy Mummy Smoothies, puree frozen raspberries to add to your Greek yoghurt, use steamed and pureed apple to sweeten your baking.
Vanilla beans – naturally sweet vanilla can be a great addition to baking and sweet foods. Go for the real deal, or the vanilla bean paste if you find it. You can also sometimes find good quality vanilla extract – which is a better option than vanilla essence as it is closer to the real thing.
Cinnamon – this sweet spice can add a touch of sweetness to both sweet and savoury dishes.
Dates – dried fruit is a great way to add sweetness to desserts and baking like in our Lemon and Date Oat Biscuits (pictured above). Dates do contain natural sugars, so it's still important not to overdo it.
Honey – this sweet syrup is another one that works well with sweet or savoury dishes. Though this high in natural sugar, it is an option when you do need a hit of sweetness and don't want to use sugar.
Reducing your sugar intake can certainly feel overwhelming to start with. So, to help we have put together a SUGAR DETOX pack to give you the tools you need to help detox from sugar.
Get the Free Sugar Detox Challenge Recipe Pack.