5 healthy habits that helped me lose 20+kgs in 6 months
My name is Stephanie and I'm 38 years. I have 4 children (19, 16 and 10-year-old twins). I am a full time university student and work on a casual basis.
On top of that, I am on a journey that could not only change but save my life.
This is my story and the 5 healthy habits that helped me lose 20kgs in 6 months.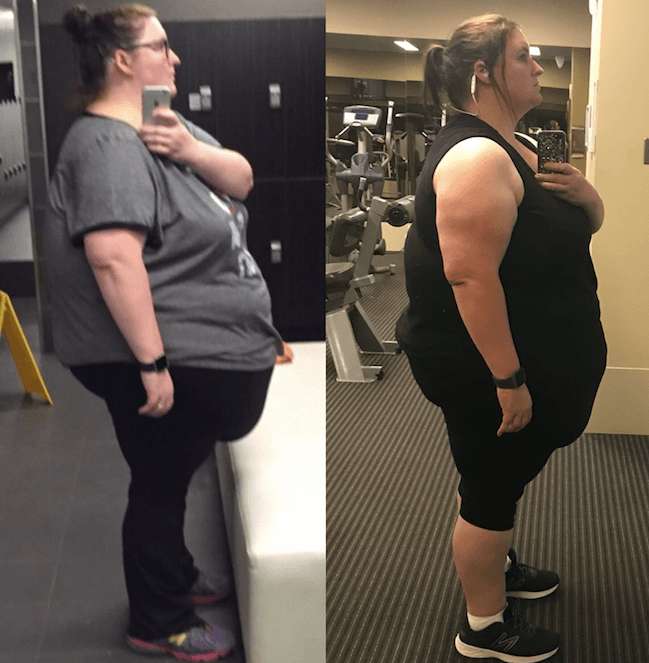 5 healthy habits that helped me lose 20+kgs in 6 months
I have been using the 28 Day Weight Loss Challenge since November 2017.
You see, I have always had a problem with my weight. You name a shake, weight loss product or fad diet – and I guarantee you at some point I've tried it.
The heaviest I have ever been was back in 2010, when I tipped the scales at 243kg. At this point, I opted to have lap band surgery.  In 2011, I got down to 168kg but needed to have surgery again after I had some complications with my band.
In 2012, the scales read 211kg and I've been hovering between 190kg – 200kg for the past 6 years.
My lap band is not functional at the moment. It hasn't been for the past 2 years. Should I wish for it to work again, I would require more surgery. Weight loss surgery isn't an easy way out – like a lot of people think.
Lap band surgery doesn't make you go to the gym. Lap band surgery doesn't make you eat the right foods. Lap band surgery is merely a tool that is sed to aid weight loss. And sometimes it works. And sometimes it doesn't. In my case, it saved my life and got me under 200kgs.
But, I believe the rest is up to me now.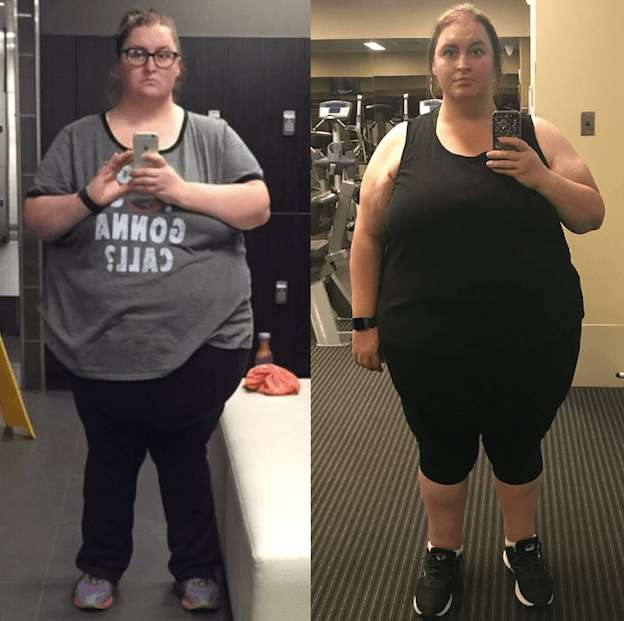 Stumbling across the Healthy Mummy
One night after a junk food binge (in October 2017), I decided enough was enough and hopped on Facebook to FIND something to help me with my weight loss journey. That's when I stumbled across The Healthy Mummy.
I decided then and there that I wanted to give my weight loss journey one last push.
I started by trying some of the free recipes on The Healthy Mummy website. And you know what? I absolutely loved them.
On the 1st of November 2017, much to the disgust of my children, I completely emptied my cupboard of all the foods we had that were not part of our new lifestyle and I haven't looked back.
The whole family following a Healthy Mummy lifestyle
We do this (that is The Healthy Mummy lifestyle) as a family and I love how it's something that everyone can be included in on.
Some 'diets' require you to heat up your meal and cook another one for your kids.  Healthy Mummy is not like that.  That's what attracted me to it.  Everyone can do it and be involved….and fall in love with the recipes.
I also use The Healthy Mummy Smoothies. My favourite smoothie flavour is caramel (it's SOOOOO good!).
So far, I've lost 22.9kg. 
My tips for other women and families
My tips for anyone starting out is to take it slowly. Introduce new things day by day. Whether it be increasing your water intake, cutting out the foods that you know aren't good for you, introducing exercise into your daily routine (even if it's just a 10-minute walk).  You don't have to wait until Monday or next month – you CAN start today.
If you have any questions, know there is always someone to help.
The girls in The Healthy Mummy Support Groups are amazing. No question is a stupid one.
My reason WHY!
The reason I am doing this is for me.
I deserve a better life. I deserve to give myself another chance at feeling good.
I am also doing this for my kids as I want to be around for them. I want to be around for every little moment and not just the big ones – sorting out their arguments over the Xbox and tackling life's great problems such as where they've left their school jumper are things I don't want to miss.
I want to be a mother who is involved in the lives of their children and not just one who sits on the sidelines.
My health and weight loss goals
My goal is to fit into a pair of jeans, to be able to wear nice clothes, to fit on the rides at the show, to be able to run 5km without stopping, to cross my legs like a lady, to go down the slide without getting stuck, to wear high heels, to be able to get into any single car without worrying about the seatbelt not fitting.
I would also like to be a healthy weight for my height. However, my goals aren't defined by the number on the scales.  
This month is all about getting back into routine for me. April wasn't great. I actually put on 3.3kg but it had nothing to do with what I ate and what I did. It was about what I DIDN'T eat and DIDN'T do.
Some days I didn't eat my calorie allowance which ALSO contributes to weight gain. I didn't drink my 2 litres of water each day nor was I at the gym as much as I wanted to be.  I had a lot of things happen in April that had an impact on how I manage my things but I'm not going to let it get me down – I am going to learn from it and have the BEST MONTH I've had since starting Healthy Mummy.
Tips that helped me lose weight, and hopefully you
Do not compare yourself to others.  Use your own progress to measure your accomplishments.
Don't weigh yourself every day.  Contemplate weighing only once a month.  It is very disheartening if you're doing everything right and the scales suggest otherwise.
Measure yourself.  I am so glad I took this piece of advice when I started.  I look forward to seeing what my measurements are each month.  I have lost almost 100cm from various bits of my body!
Drink your water!  Water is such an important tool.  It will make a huge difference to your health and wellbeing.
Move your body.  Find something that you love and do it.  Exercise isn't just great for physical health, but it also benefits your mental health.  It doesn't have to be the gym – walk around the block with your dogs, go for a bike ride with your kids or start something like Parkrun (I LOVE Parkrun).  You'll feel better for it.
My favourite motivating quote is "It comes down to one simple thing – how bad do you want it?".  I ask myself this several times a day.  By asking myself that question, it prompts me to remember my goals and reset my focus.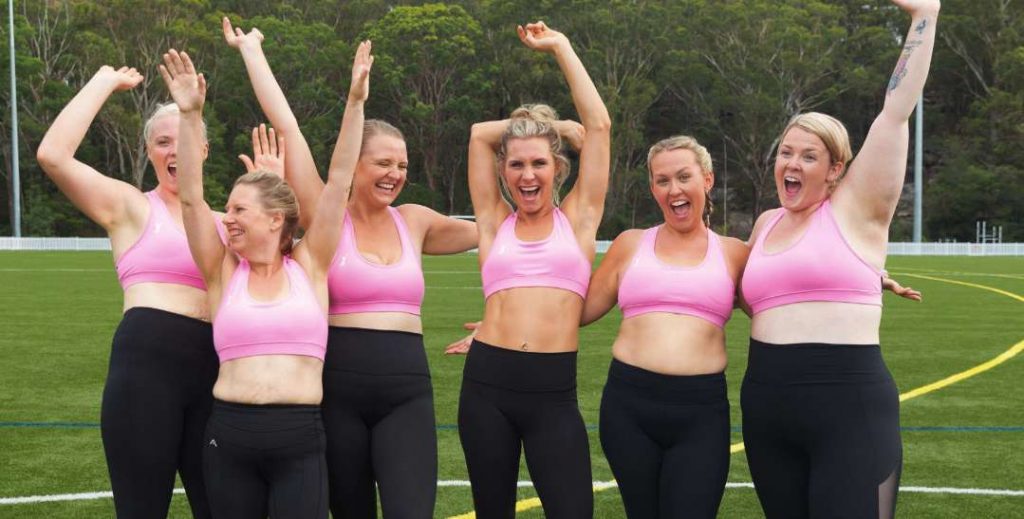 Here at Healthy Mummy H.Q we are absolutely BLOWN AWAY by Stephanie's incredible and oh so inspiring transformation. Her journey is an extremely powerful one, and one that certainly moved us.
We are proud to be a company that not only empowers women to take charge of their health and fitness, but a company that helps empower women to empower other women.
Stephanie's confidence and journey will no doubt inspire many mums…and we are so honoured to have been part of (and continue to be part) of her health journey.
If you are inspired by Stephanie's journey and want to learn more about the 28 Day Weight Loss Challenge that helped Stephanie lose 20kgs in 6 months – click here.