5 healthy lunch and snack ideas that are PERFECT for new mums
Those first few weeks after birth can often be the busiest for new mums.
And even though you may feel like you don't have any time to do anything – let alone make lunch – it's really important for new mums to keep their nutrition up and stay healthy, especially when breastfeeding.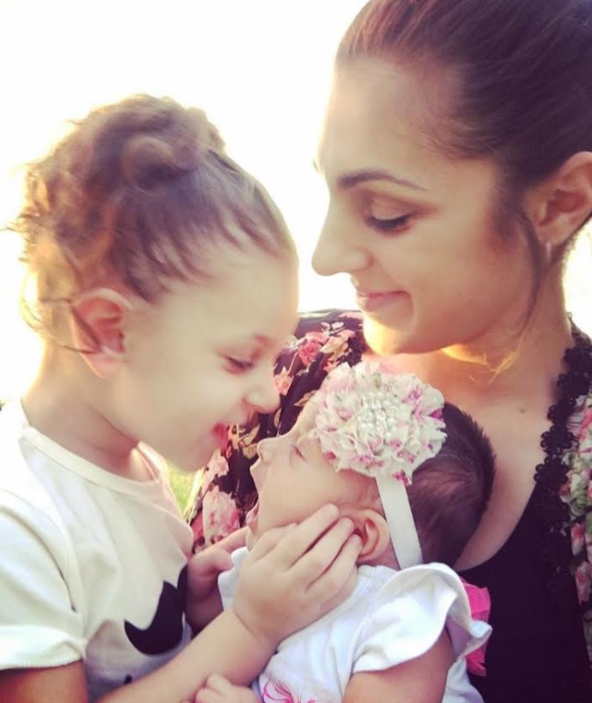 5 healthy lunch and snack ideas that are PERFECT for new mums
So how do you make sure you give yourself time to sit down and have a nutritious meal at this busy time?
Healthy Mummy, Samara Syed, who is a mum to two beautiful little girls, has shared her top 5 tips (and snack ideas) for when it comes to making easy, delicious and nutritious meals – all of which are perfect for a new mum to make.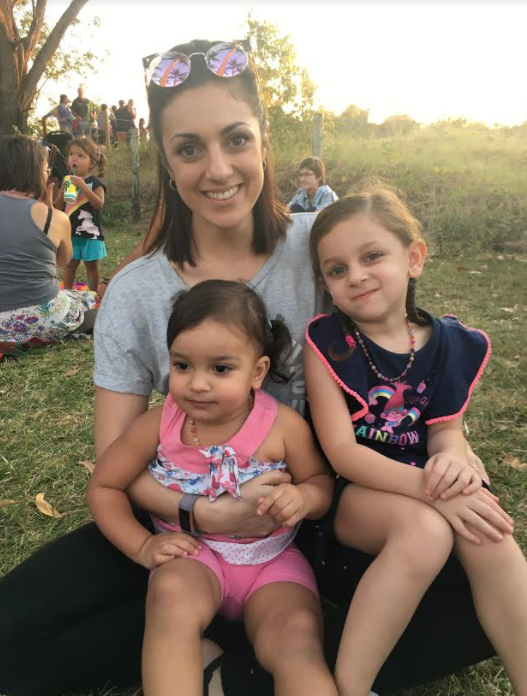 Samara's 5 healthy lunchtime ideas for a busy new mum
1. Make sure you meal prep before bubs comes along
"You can always heat up anything from the freezer really easily. Get a bit of meal prep done BEFORE the baby comes along. This can really help out a lot in the long run," says Samara.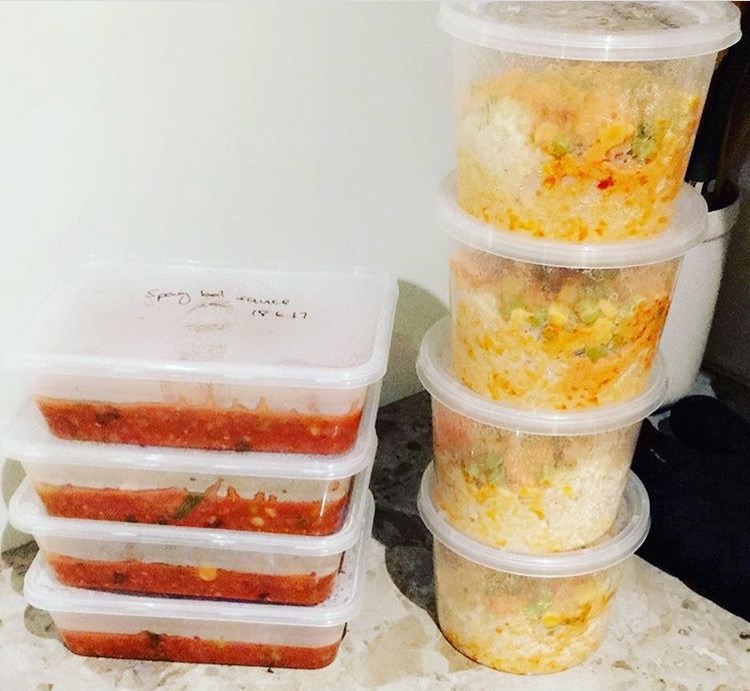 Samara encourages women to try things like The Healthy Mummy's:
All of thee recipes are quick, freezable and totally easy to make. Oh and we can't forget nutritious.
2. Pick recipes you can eat with just one hand!
When it comes to making quick, easy and healthy snacks – Samara says – think one handed!
"One handed snacks are a must for new mums.
"But how do you make them nutritious enough to count as lunch? I suggest using recipes such as the Mini Quiche Taco Boats as they are a great source of protein to help keep you fuller for longer," says Samara.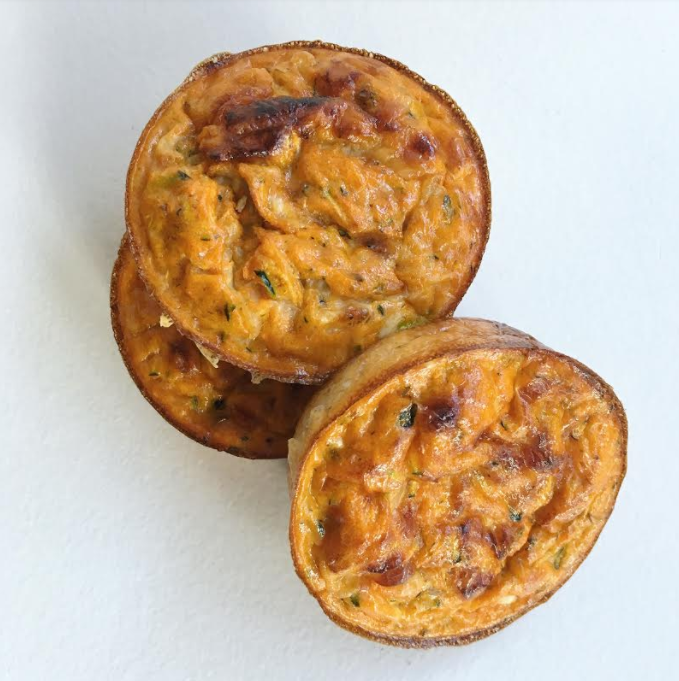 Check out the Mini Quiche Taco Boat recipe here.
3. Anything in a wrap
"Wraps are an easy option and a great way to add in some extra nutrients," says Samara.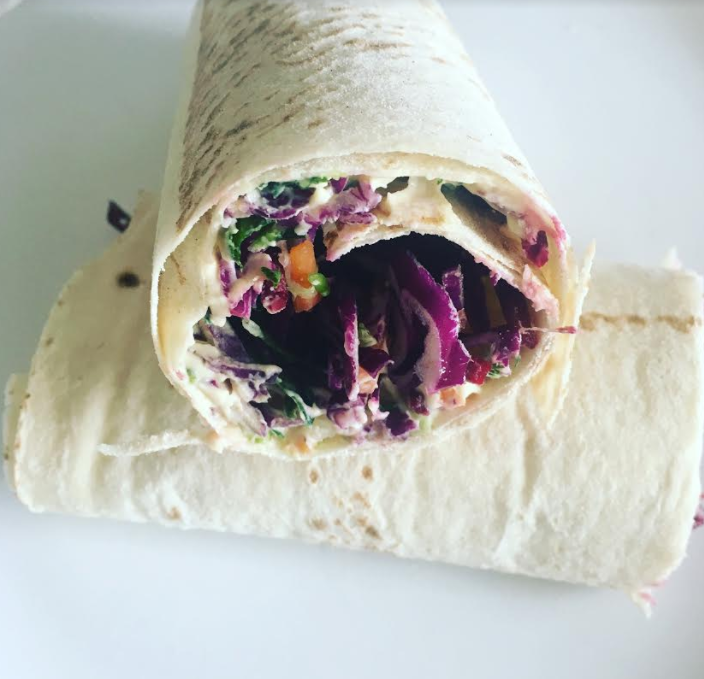 "You can pack them full with a variety of rainbow coloured veggies, add some protein with shredded chicken or boiled eggs. Or homemade hummus spread, and you've got an easy, delicious lunch that can be eaten with one hand!"
Check out our Healthy Vegetable Wraps recipes here.
4. Throw whatever you can in a salad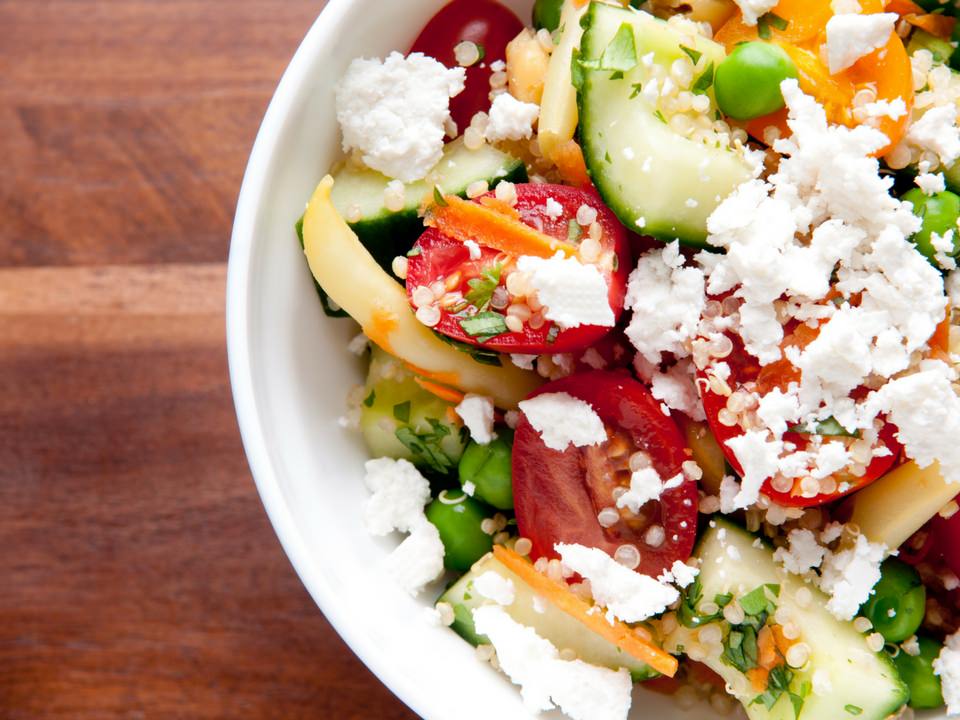 "When you hear the word salad, you may not instantly think of it being that overly filling.
"But before you say 'NEXT', try out some of the simple and filling Healthy Mummy salads! By adding lots of crunch, protein and fibre to your salad, along with a killer dressing – it's a recipe for success!"
Here's how to create our SUPER SALAD.
5. Make a smoothie

"Last, but most certainly not least, I could not leave The Healthy Mummy Smoothies off this list!
"They have converted me from a serial meal skipper. They are super convenient, can be consumed quickly and with one hand, and they are great for adding in extra calories without over eating!" says Samara.
"By adding healthy fats such as avocados, nuts and oats, etc. you will feel full and energised and ready to take on the rest of the day!"

Thanks for these wonderful tips, Samara. There will be a lot of new mums out there who are extremely grateful for your advice.
The Healthy Mummy Smoothies are both breastfeeding-friendly and loaded with essential vitamins!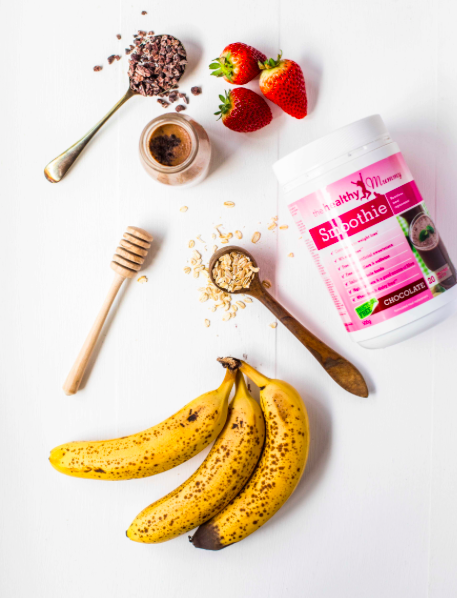 The Healthy Mummy Smoothie offers an excellent source of essential vitamins, minerals, nutrients and important antioxidants. It does not contain any weight loss accelerants, caffeine, no gluten and is dairy free. It is also a non Genetically Modified product!
Our smoothie range is also 96 per cent sugar free,  breastfeeding safe and is designed to help to support milk supply!
If you would like to learn MORE about our smoothie range download our smoothie information fact sheet here OR you can download the smoothie label and ingredient list here.
You can also check out our seven delicious flavours HERE.