Wow! Prepare to be BLOWN AWAY! These five inspiring mums have dropped more than 25kgs* each. That's a MASSIVE combined weight loss of 125kgs. Not only have these gorgeous women transformed their bodies and improved their fitness, but they've also boosted their confidence remarkably too. How amazing is that?
So, the question we are itching to have answered – how did they do it?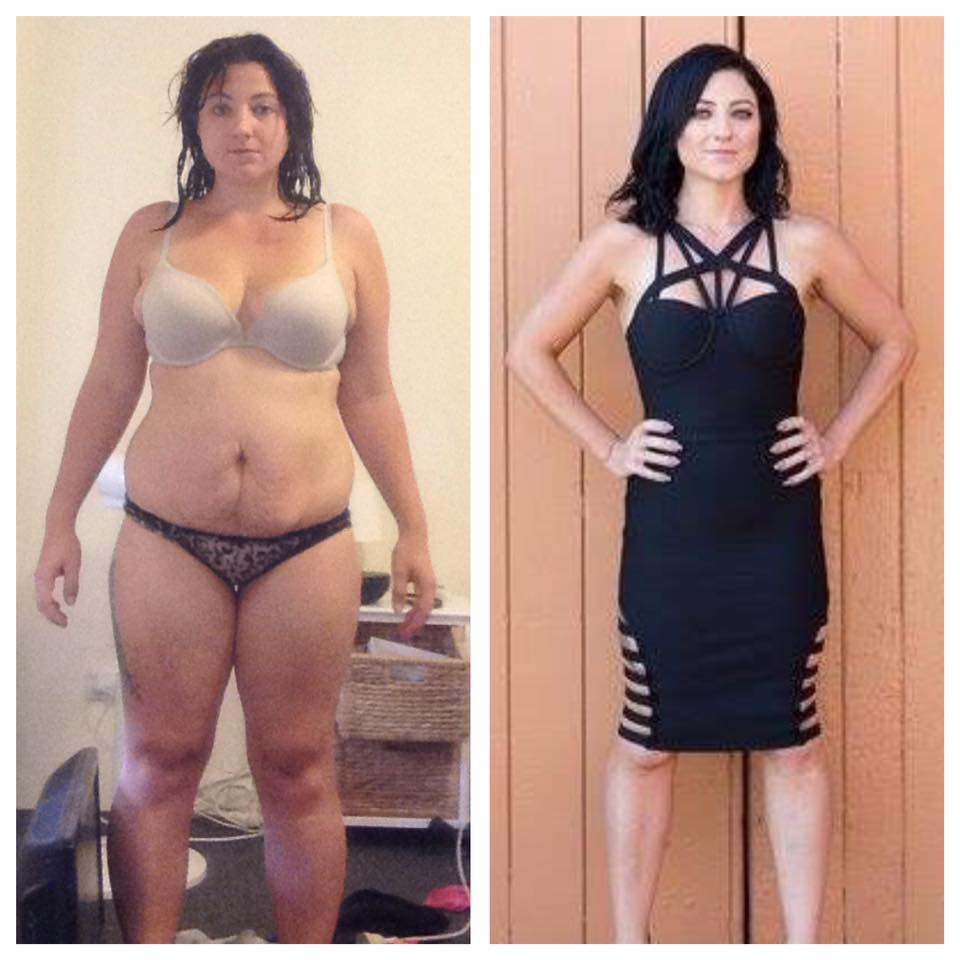 If you were thinking about tackling your weight or fitness – we have no doubt these mums will empower you to take charge of your own goals.
How these 5 inspiring mums dropped more than 25kgs* EACH!
1. Chloe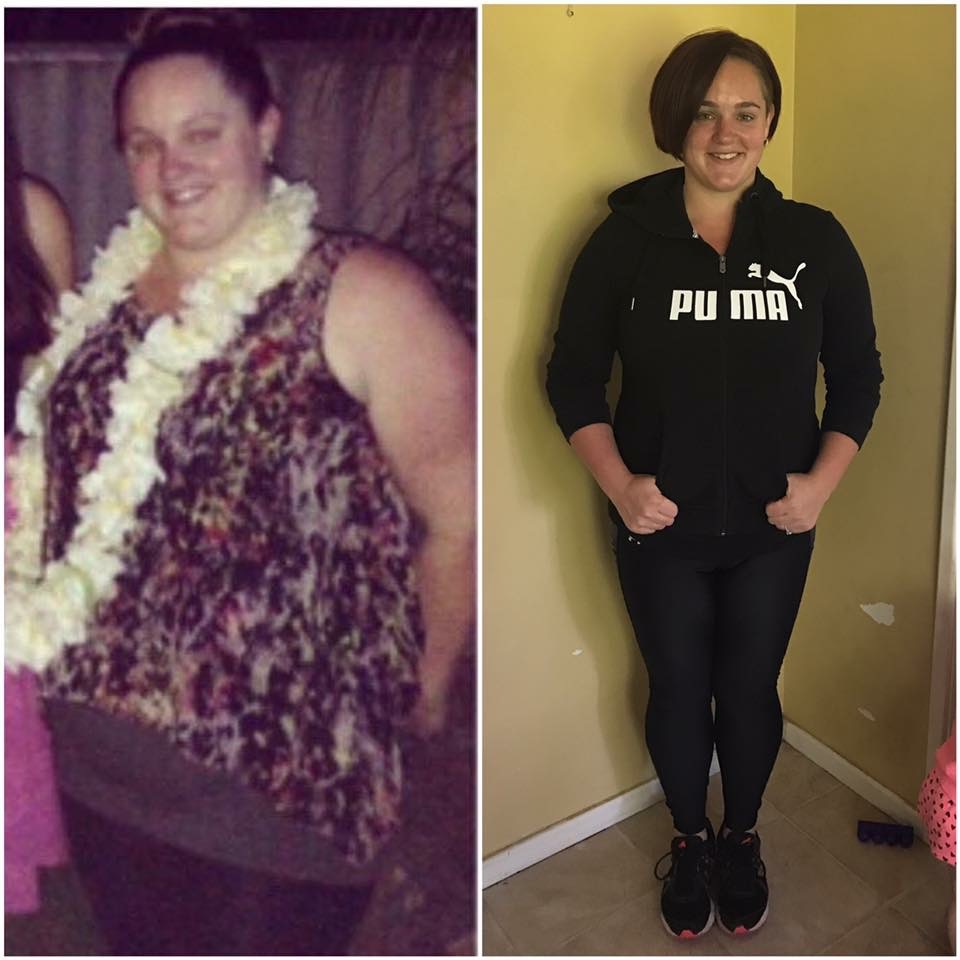 Can you believe this gorgeous mum-of-four has lost an AMAZING 35kgs* and over 160cm off her body. Chloe is now 13kg away from her goal weight and is determined to rock her first wedding dress fitting in September.
After giving birth to baby number four, Chloe was sitting at 133kg*. She joined The Healthy Mummy's Facebook Weight Loss Support Group. Inspired by the transformations of other women, Chloe joined the 28 Day Weight Loss Challenge. 
Chloe admits, "This program has given me so much! So many things that no other program has. Chloe adds, "I am not evening eliminating the things I love! I just have healthier, cleaner and fresher options!"
2. Emily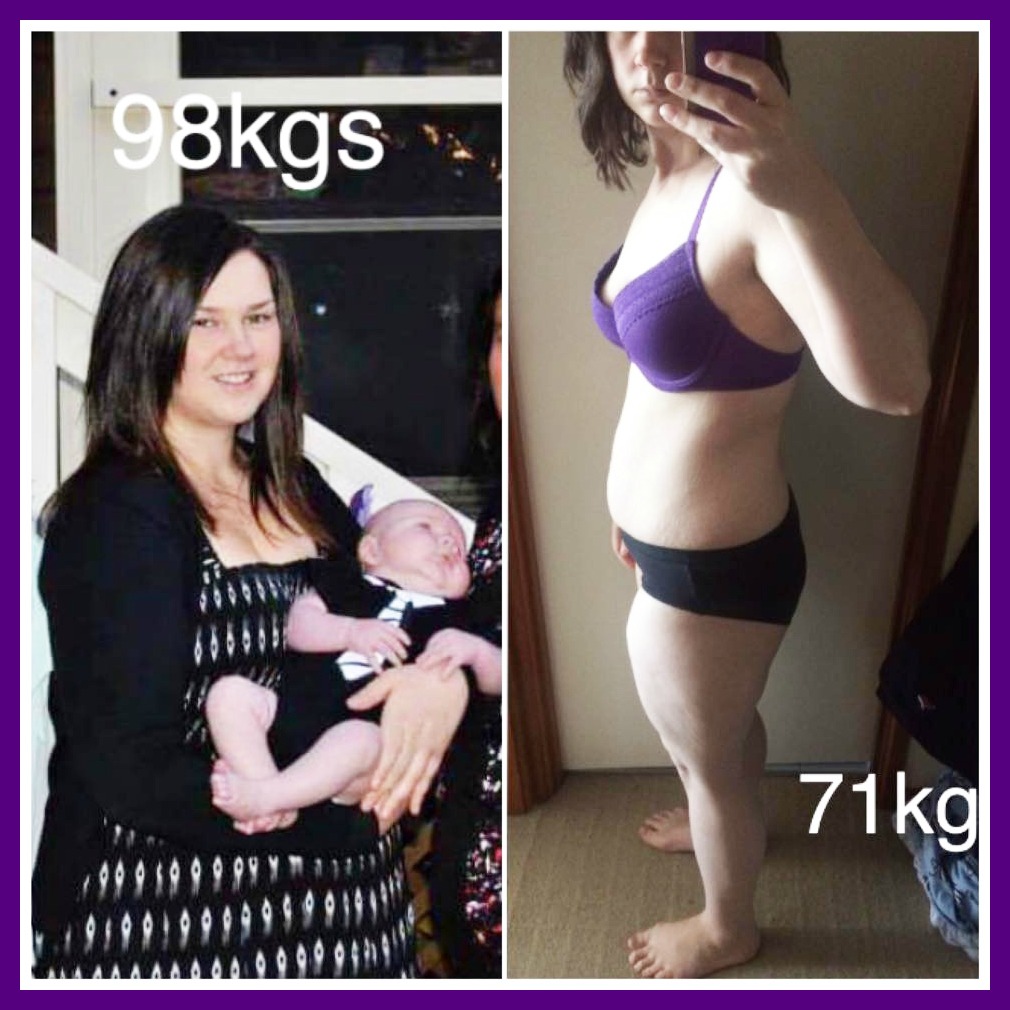 Wow. Emily has lost an incredible 27kg* since joining The Healthy Mummy's 28 Day Weight Loss Challenges and using the Smoothies.
Emily says, "I never thought that this would actually work. I just assumed it was another eating plan I'd fail at and I'd never lose weight. But I was so wrong!"
Emily is only 5kgs away from her final goal weight. The mum says, "I couldn't be happier…My whole attitude to life has completely changed, I'm more confident, have so much more energy and I have The Healthy Mummy to thank!"
3. Jacinta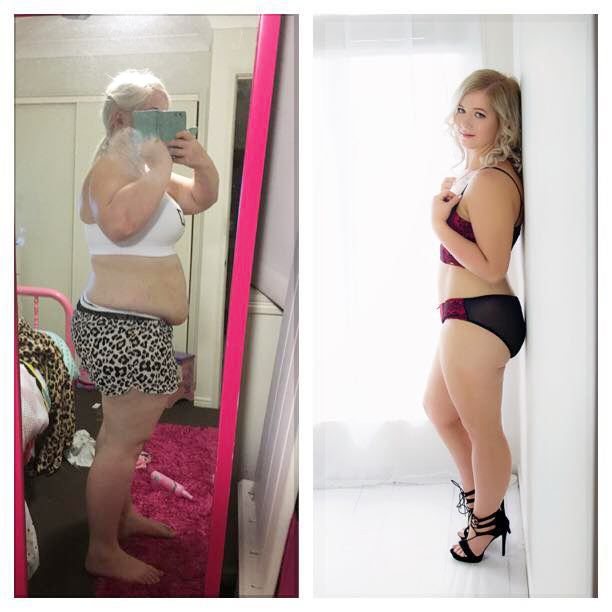 This beautiful mum has lost 35kgs* with The Healthy Mummy. What a transformation!
Jacinta says: "There is 9 months and 35kgs* difference between these photos and it was thanks to The Healthy Mummy that I managed to get this far!"
How incredible is that?!
4. Natasha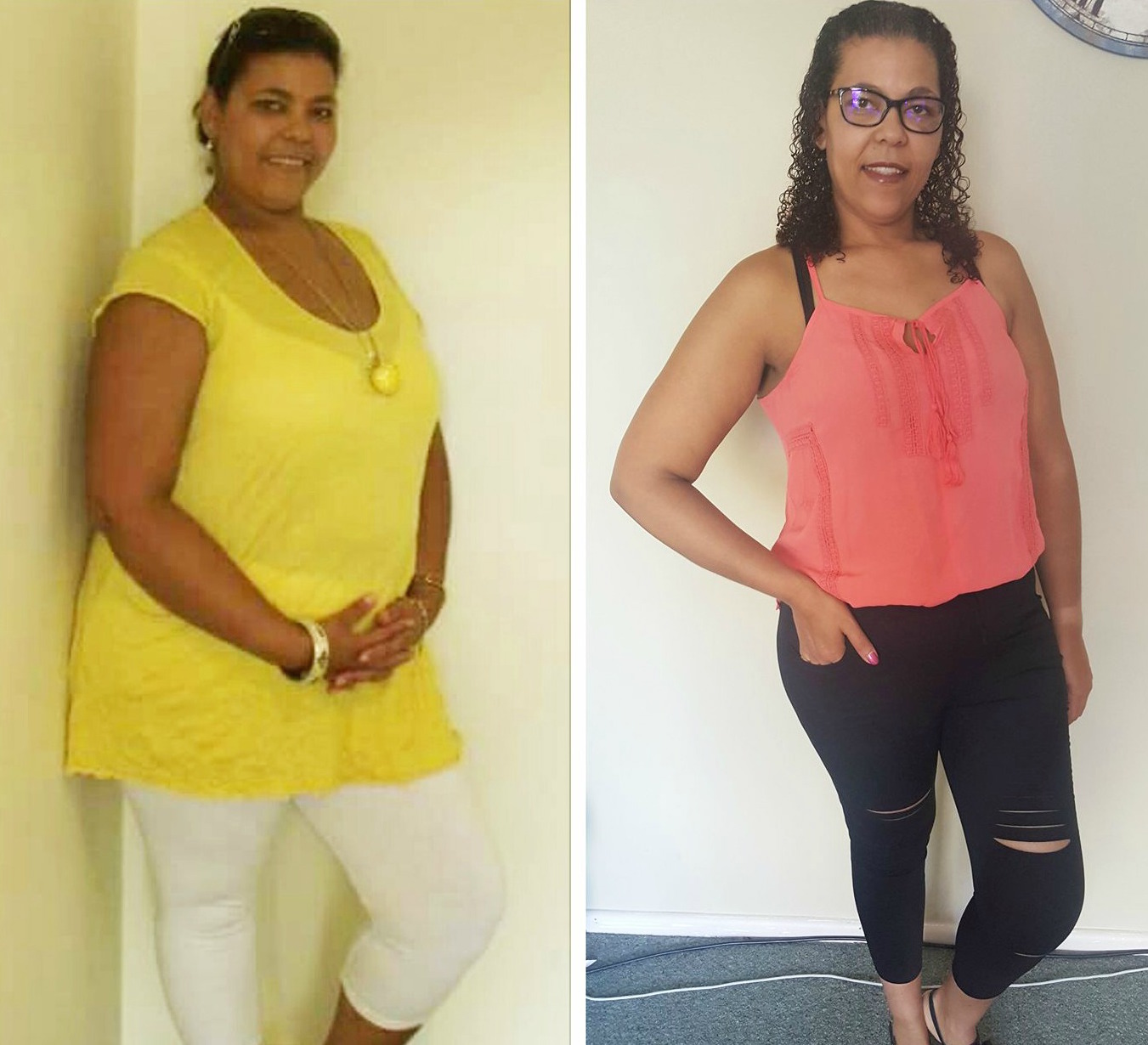 This magnificent mum has lost a whopping 30kgs*. Natasha is now only 14kgs from her goal weight.
Natasha says, "I can't thank The Healthy Mummy enough for the changes in me.
"I never thought I could accomplish this. I tried everything under the sun before finding The Healthy Mummy and would give up 3 months later, and just think it was way too difficult, there was no hope for me."
5. Brigitte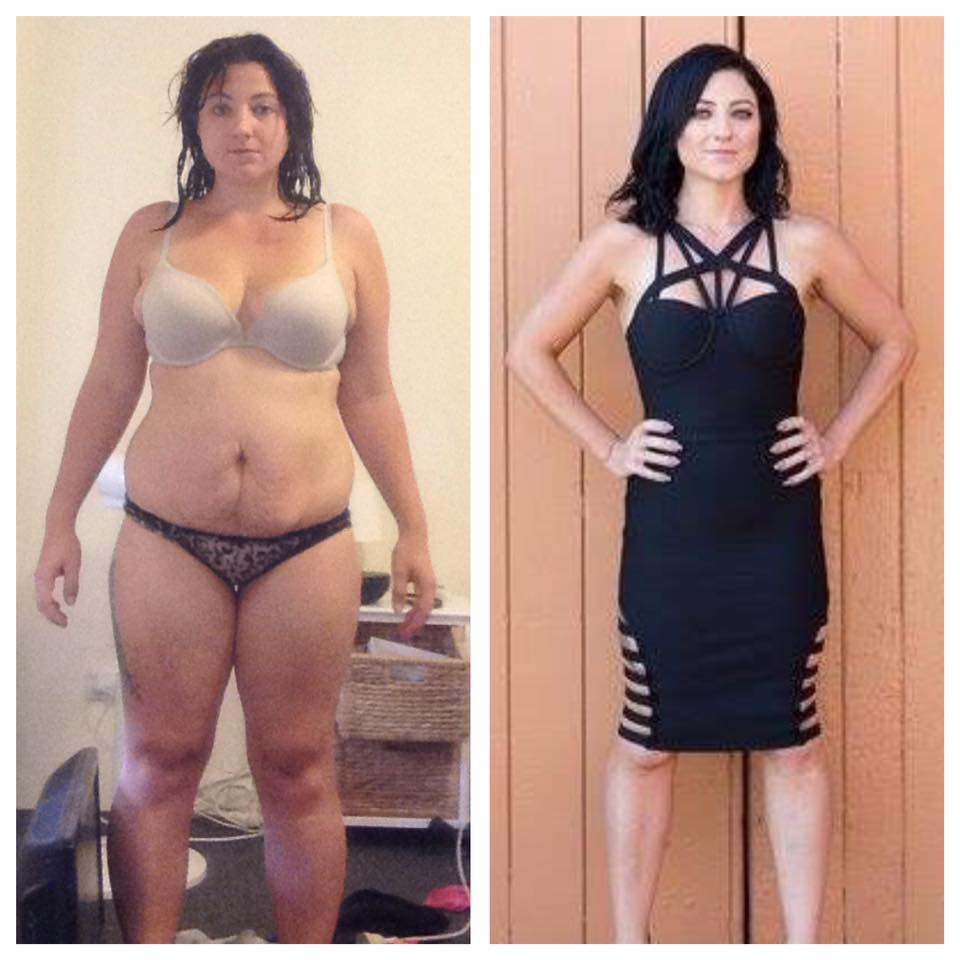 Can you believe this hot mama transformed her body and dropped 29.9kgs* in less than 12 months? So, how did she lose the weight?
Brigitte says, "I started exercising more and having The Healthy Mummy smoothies, as well as cooking the delicious free recipes.
"When I started on The Healthy Mummy smoothies I weighed 86kgs*.  Today I weigh 56.1kgs*.
"I do a 45 minute walk every day plus The Healthy Mummy butt and thigh tone up challenge."
Absolutely amazing! Well, ladies you are all looking absolutely FABULOUS – you ought to be so proud of yourselves.
Inspired To Take Charge Of Your Own Weight? Join Our 28 Day Weight Loss Challenge!
Our 28 Day Weight Loss Challenge is home to hundreds of delicious, healthy recipes; fat burning exercises; and 24/7 support.
Our affordable and effective program is aimed to help busy mums like you lose the baby weight.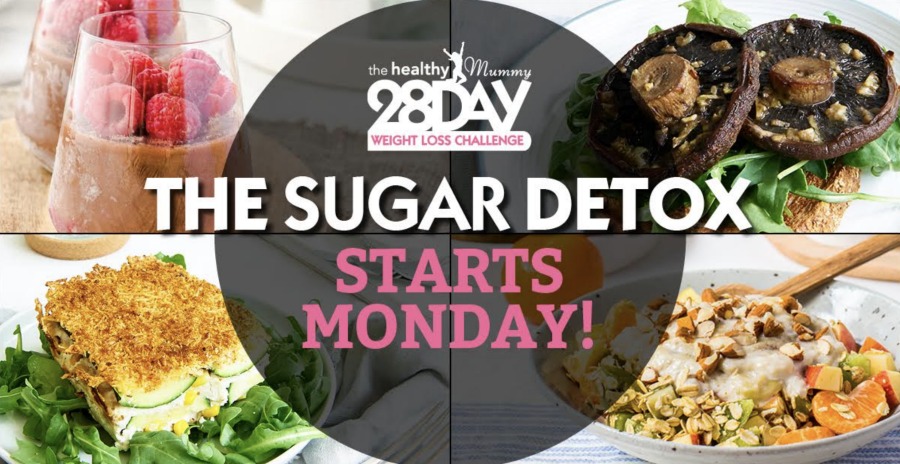 Our next challenge round starts MONDAY! The May Challenge is all about kicking sugar to the kerb!
Reducing your added sugar intake is one of the FASTEST ways to lose tummy fat, reduce calories, increase energy, improve your skin and lose excess kilos.
But today, there are added sugars EVERYWHERE and we can be addicted to the white stuff.
BUT never fear – we run SUGAR DETOX Challenges that run for 28 Days and the next SUGAR DETOX starts THIS MONDAY so if sugar is your issue and you need to detox – get the mega deal here. 
*Images and references to kilograms lost are as supplied by the individual in the story. The Healthy Mummy assumes information and photographs supplied to be true in nature and is not responsible for any false misrepresentations or claims relating to their programs or products.