Ditch The Takeaways With these 5 Lazy (Healthy) Dinners
After a long day or week the thought of having to feed the family is enough to make you want to runaway and join the circus. While takeaway is tempting, it's not cheap and you always feel bad afterwards because you overeat and then feel blah and it can often sabotage your weight loss.
Did you know that a HUGE 71% of mums order take away at least once a week???*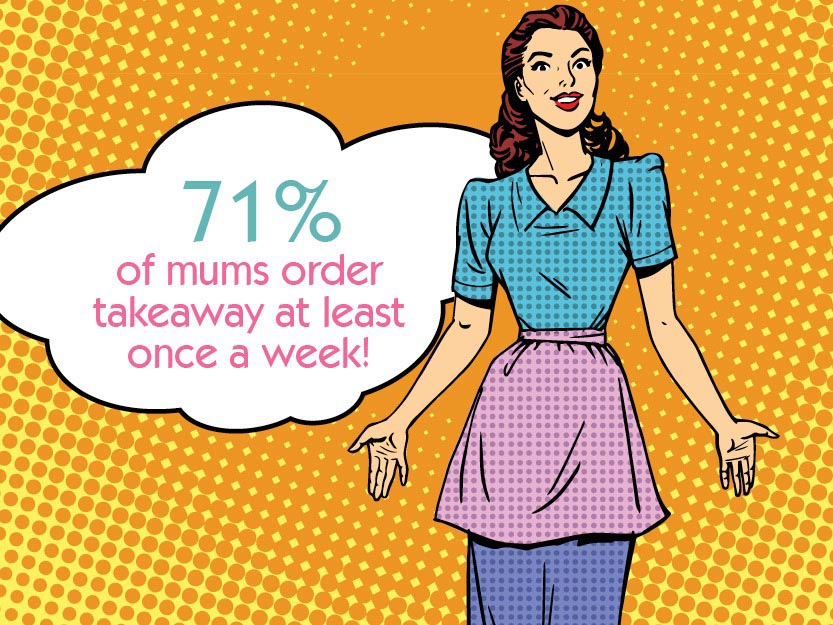 Too tired or too busy to cook? Look no further, we're here to help!!
1. Baked Beans and Toast
A cup of baked beans is equal to one and half servings of vegetables so is a guilt-free option for when you can't be bothered making a 10-ingredient dinner.  Add some cheese for calcium and toast some wholemeal bread to cut up so it can be dipped in the cheesy baked beans.
This will usually be scoffed by even the fussiest of children. We have a great recipe for healthy homemade baked beans.  
2. Have Breakfast For Dinner
Ditch the guilt and whip up a big patch of porridge, avoid the flavoured ones as they are full of sugar and salt. Get the quick oats and in a few minutes you and kids will be smashing back a wholesome and quick meal, add a bit of honey for flavour.  This apple and cinnamon quinoa porridge is delicious and healthy.
Also, pancakes and bacon aren't only for Sunday mornings, and if you cut the sugar from the recipe and use shortcut bacon it's a healthy option all round – well unless the kids con you into maple syrup and whipped cream – YUMMO! Try these blueberry and vanilla pancakes.
3. Chicken Salad Rolls
When you do your weekly shop buy some bread rolls and a cooked chicken. Take all the meat off the carcass before the bottom of it gets that slimy thing going on and put in an airtight container. It should last a few days and gives you an instant filling for bread rolls. Bung in some salad, and/or cheese and voila, a simple and healthy chicken roll.
4. Homemade Pizzas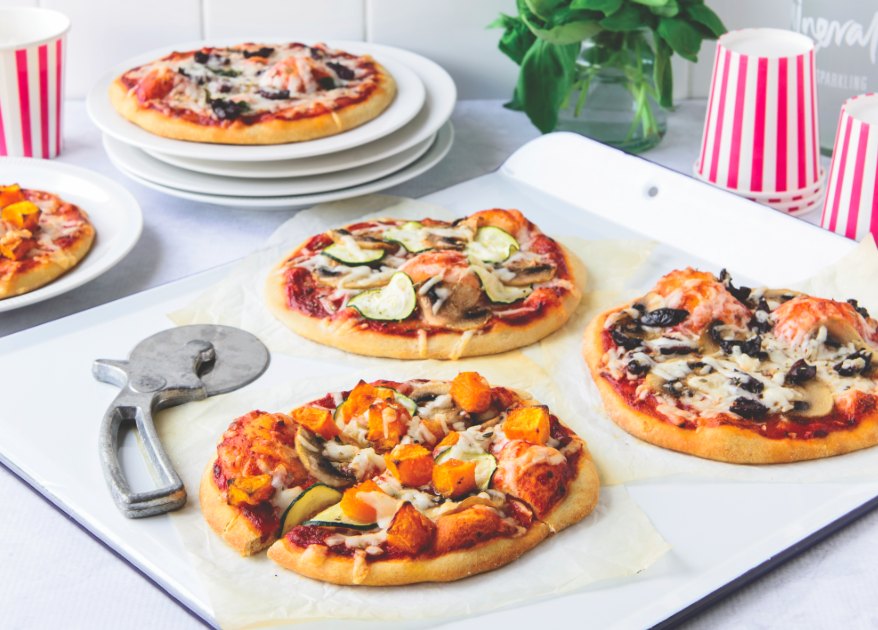 Keep a few pizza bases in the freezer (or make your own) because whipping up a pizza is not only a good way to encourage kids to help in the kitchen, but you can decide what goes on it. Keep in mind tomato sauce is packed with sugar and salt so don't add heaps. If you haven't got mozzarella cheese don't stress, it works with other cheeses but is a little bit messier.
Tip: If not all of your kids like pineapple, baby spinach or ham, divide the base up and give them a section each to make.
5. Scrambled or boiled eggs with soldiers
Egg cups used to be a big thing back in the day but it seems little kids don't get boiled eggs as much as they used to. Start young and they will love using a spoon to scoop out the goodness of the hard-boiled egg, cut up a slice of toast into 'soldiers' eg rectangle strips, and you have a simple yet nutritious meal in just a few minutes.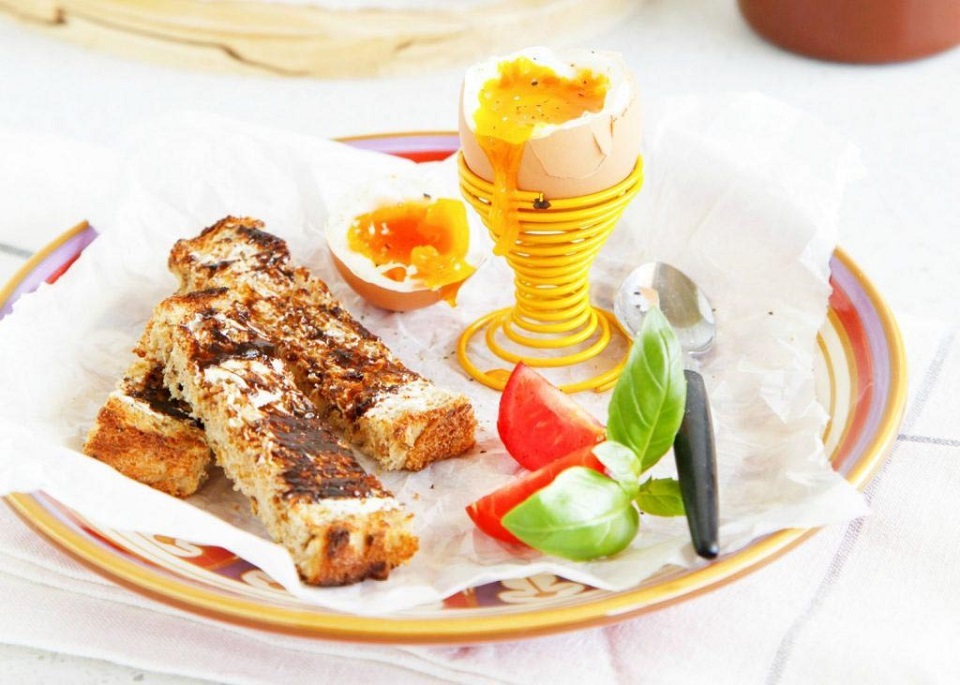 Scrambled eggs is another option and you can add in almost anything in those, chop up onions and tomatoes finely, add some cheese and include a few chives or parsley for some colour! Serve by itself or for a slighter more substantial meal put it on toast, Turkish bread or even a wrap.
For easy healthy recipes click HERE.
*Statistics taken from a survey of 1,950 mums from our Healthy Mummy Community.