Look at how these 5 mums have lost weight and transformed their lives!
Here at The Healthy Mummy, we love to acknowledge those mums who have completely embarked on a new challenge and transformed their lives for the better. With the support of The Healthy Mummy community, these five mums have overcome hurdles!
These mums have not only transformed their bodies but their lives as well.
These 5 mums are here to motivate you to transform your body and mind just like they have
Hannah Grace Fazldeen – "take it day by day ladies!"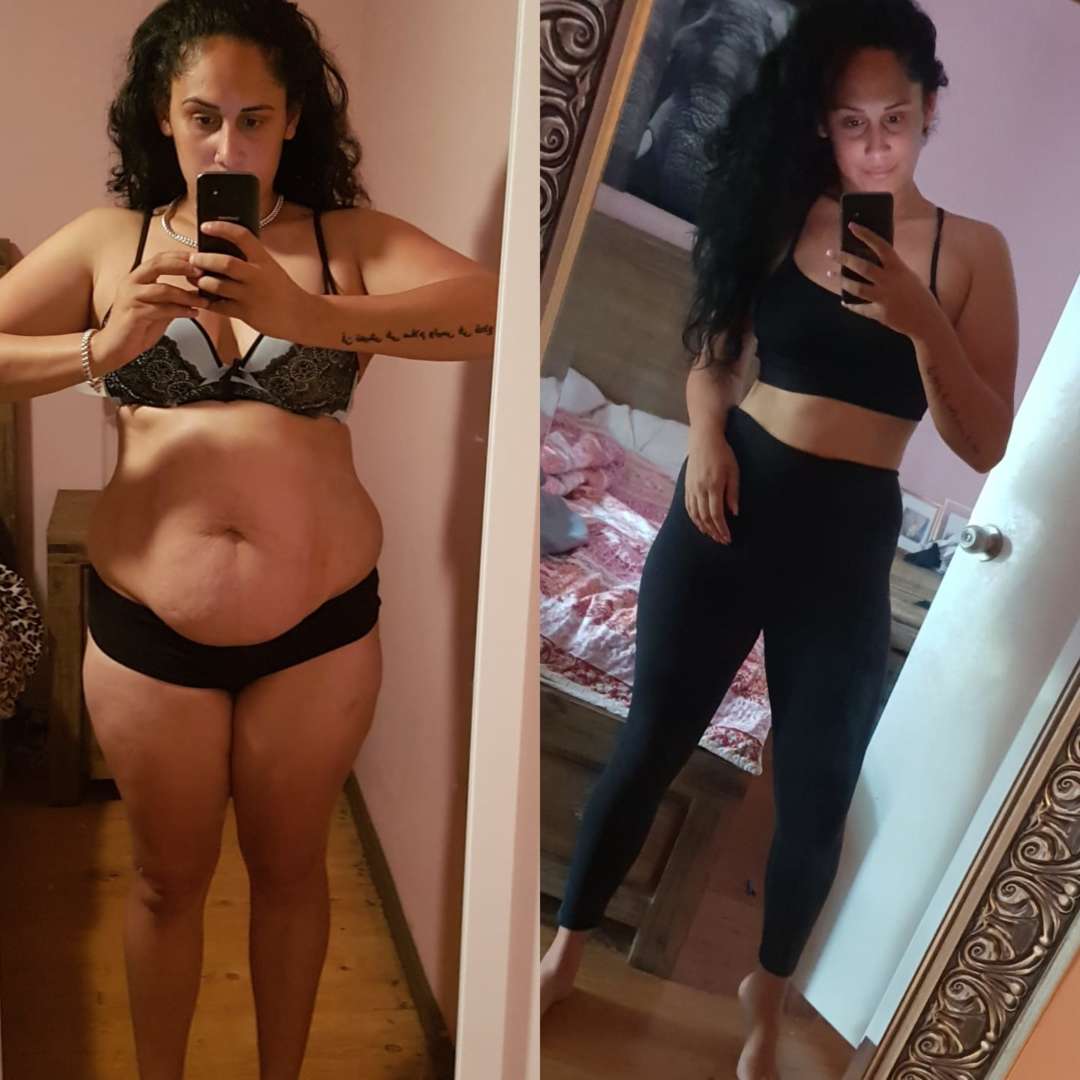 Hannah's journey so far has helped her overcome healthy hurdles but she isn't done yet.
I've lost 28kgs in 10 months using the Healthy Mummy smoothies and 28 Day Weight Loss Challenges. I have five beautiful children. And suffer from anaemia and thyroid issues. So the smoothies have been a Godsend! So convenient!
"Who's ready to smash out October!"
What is Hannah's tips to smash your goals this month?
"My top tip, get organised!! Even if it's just little things like smoothie prep or snack prep boiled eggs, Healthy Mummy dips and veggie sticks.
Staying consistent is how I found success !! Setting little daily goals! ( it all adds up )
Don't get overwhelmed.. take it day by day ladies!
The meal plans are so amazing and you can customise them to suit you and your family, shop around to fit your budget and make your meals around that!
You can do it! You just have to start! X"
Read more about Hannah's journey here.
Teegan Jones – "LET'S DO IT."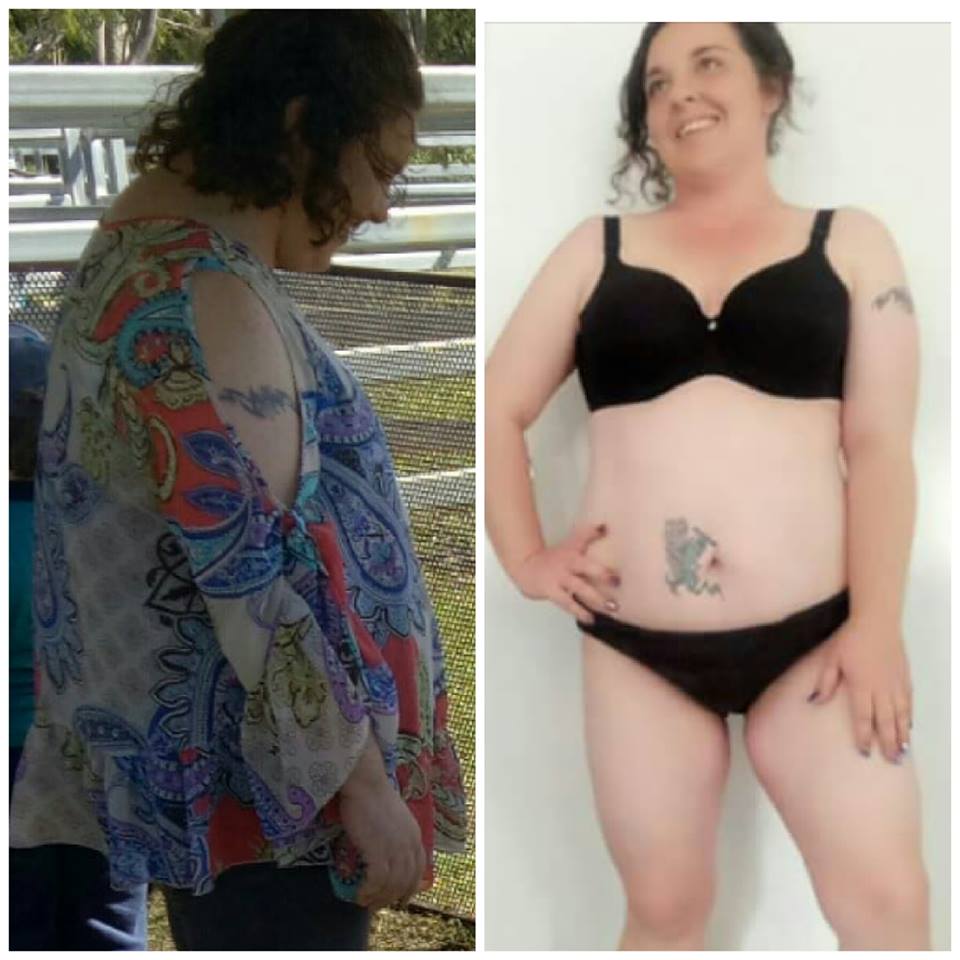 "Hello, beautiful ladies…I'm a 31-year-old, stay at home mummy to a beautiful 3-year-old little girl. So far on my Healthy Mummy journey, I have lost 32 kilos, and still going strong. I have also said goodbye to type 2 diabetes and high cholesterol.
All with the help of the Healthy Mummy smoothies, the challenge app and the awesome support available in the support groups."
What is Teegan's big tip for kicking your goals this month?
"My biggest tip for achieving your goals is to plan and meal prep. I always say if you fail to prep you, plan to fail. 
If you're a mum just starting out or someone that has been on their journey for a while, have faith and trust in the program, it works.
Never give up on yourself –  heck yes, there's going to be bad days. Yes, there's going to be months where the scales don't move or they might even go up. You must have the strength to keep pushing through these hard times. The easy times will give you the motivation to keep going, but the hard times is what tests your inner strength and test how much you want to see a change. 
Also it's OK to take time for yourself. As mums we struggle with the guilt of putting our self first at times. But it's OK to leave the washing up to smash out a workout.
The gift of having Healthy Mummy in your life is just amazing. 
And I'll be here to push and help you through our October challenge. Together we are stronger, together we will smash this October challenge out of the park. LET'S DO IT. Much love Teegan xx"
Read more on Teegan's journey here.
Kerrie O'Brien – "Don't give up because of one bad day"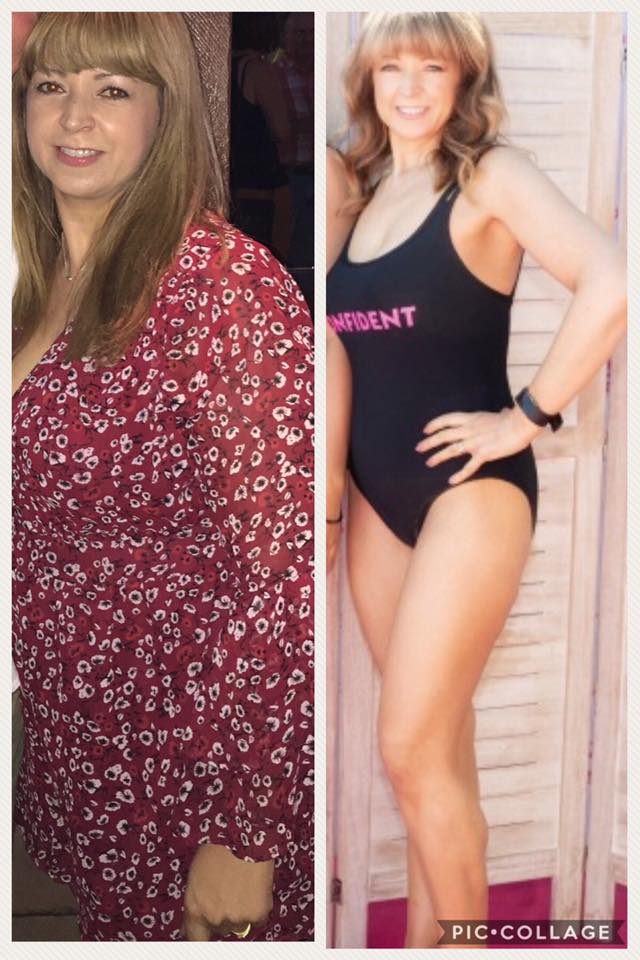 Kerrie's Healthy Mummy and weight loss journey started a bit later but that just proves it's never too late.
"I have lost 18kgs in 17 months following The Healthy Mummy 28 Day Weight Loss Challenges. I am a mum of two children who I had in my late 30's and after my children I carried an extra 26kgs. This extra weight saw me suffer from numerous health issues including rheumatoid arthritis and heart problems. But with the help of The Healthy Mummy challenges and this amazing supportive community I am now the healthiest and fittest I've ever been."
Kerrie's top tips to smash out week one are:
"Start slow and take it day by day. Focus on each 24 hours in front of you rather than get overwhelmed by the month ahead.
Keep it simple. Pick simple recipes and snacks and repeat repeat repeat in your meal plan. This makes both prep and planning easier.
Don't give up because of one bad day. If you have a bad day just move on forget it and don't dwell on it. 
Be as consistent as you can with everything. It's what you do most of the time that matters more than what you do some of the time. Success is the sum of lots of small efforts repeated over and over.
Plan and prepare. The more prepared you are ahead of time the easier it is to be successful."
"The key to my success apart from having the support in this amazing community is to never give up. My weight loss has been slow but consistent but despite having many slow weeks even months, I've always viewed this as a long term lifestyle change not a short term fix and never given up.
You have to push yourself through those bad days and you will find the strength you didn't know you had in doing so. If you focus on changing your habits rather than just on numbers on a scale then the results will happen anyway. I make the challenges work for my family by customising the meal plans to suit our budget and tastes. I love the 28 Day Weight Loss Challenges because they have not only helped me become my fittest and healthiest but they have helped myself and my family be so organised with food and in life in general. Our pantry, fridge and freezer are always overflowing with delicious healthy food and The Healthy Mummy has had such a positive effect on our family."
Read more of Kerrie's journey here.
Nikita Baxter – "Consistency. Determination. Motivation."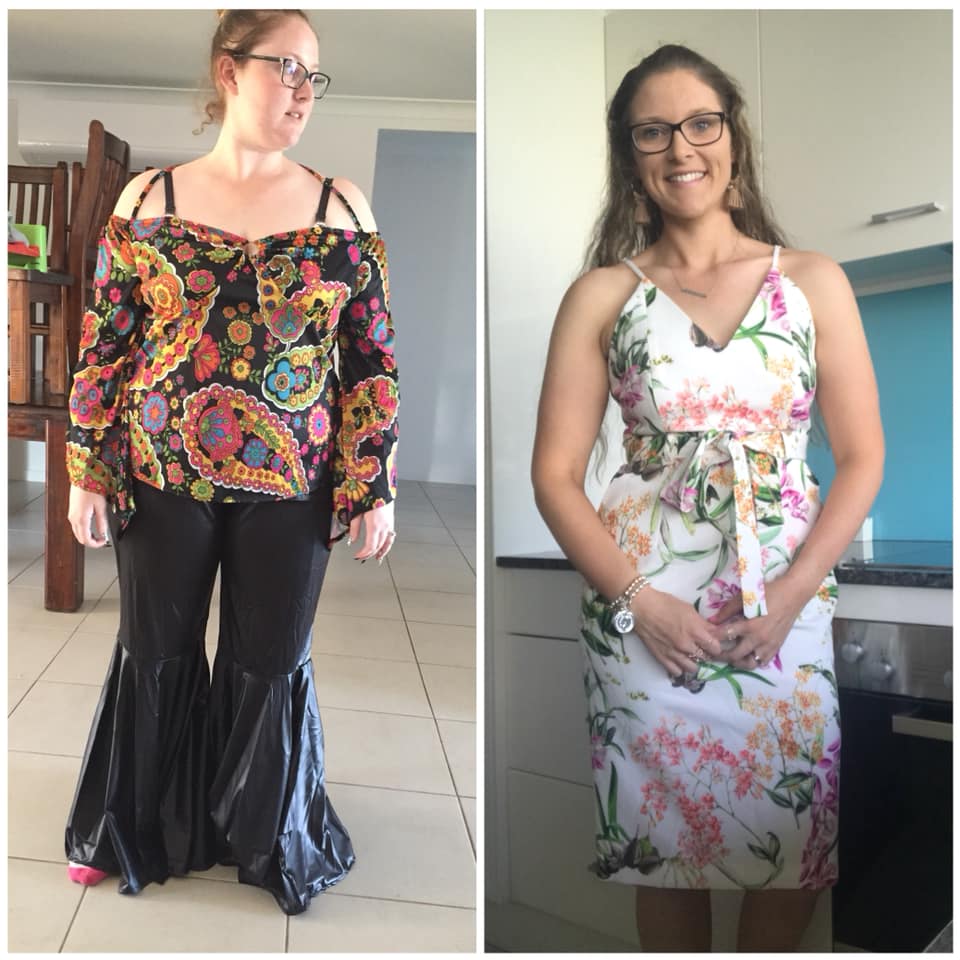 Nikita has had a lot to overcome in her life but she is kicking her goals and here to help you kick yours!
"I've lost 39kg's using The Healthy Mummy smoothies, recipe books and free guides!
I lost my weight in a 12 month period and have maintained for 12 months so far! My journey of two years has been phenomenal. I have not only lost weight, but I've gained knowledge of food, exercise, my body, so and my real life – not to mention the confidence!
My journey started after falling into a spiral of denial and missing so many important memories with my newborn son. I hid! The first 3 months of his life I hid from the camera, I avoided precious memories and regret it more than anything in my life. I saw The Healthy Mummy on Facebook and thought why not.
Here I am two years later living my best and healthiest life! My journey has had some staple ideologies that have kept me going. Consistency. Determination. Motivation. These three phrases helped me keep going and smash my goals left right and Centre. The Healthy Mummy is so easy! It's convenient and slips right into our busy daily routine so easily. There's no question for what's for dinner, grocery lists or hard lengthy prepping meals. It's all done and dusted and as simple as prepare, cook and eat. My favourite feature of The Healthy Mummy would most definitely be the convenience and simplicity! Adaptable for any family.
My one piece of advice for you would be TO DO IT! Stop questioning your life and make the change now – join and go hard."
Read more of Nikita's journey here.
Shanyn Gray – "Make it work for you"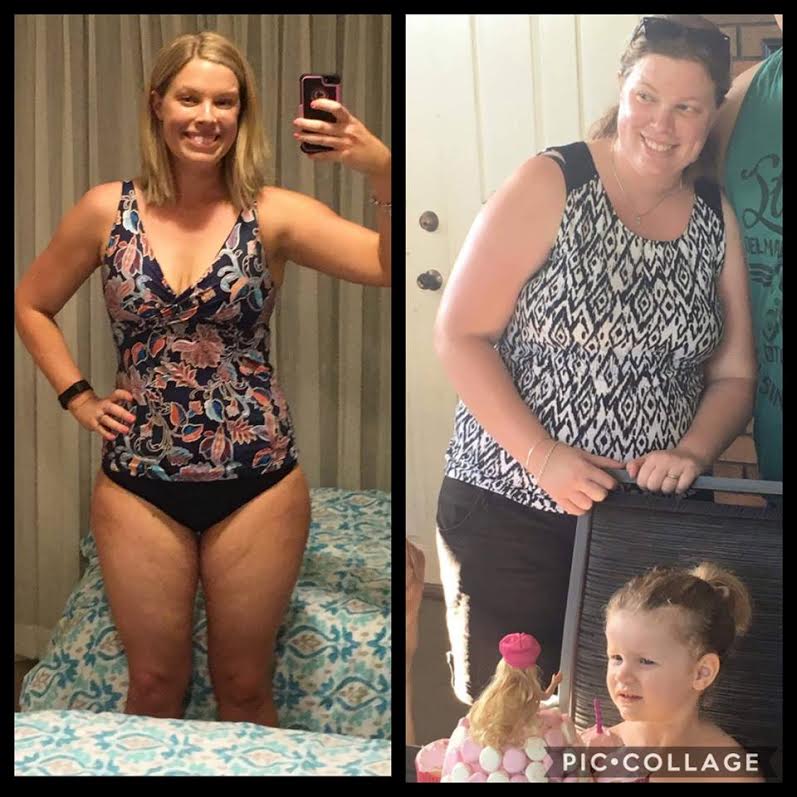 "Hi everyone!! I've lost 35kg using the 28 Day Weight Loss Challenges and The Healthy Mummy smoothies 🙂
Shanyn is here to help you rock your October goals and shares these tips:
Week 1 of the October challenge is just around the corner and I know it can seem a little overwhelming, so here are some pointers that have helped me
Check the meal plan on the Wednesday before the challenge starts. This will give you HEAPS of time to customise the plan to suit yours and your family's tastes
While we are talking about customising, don't be shy about it! I like to pick 2-3 snacks and repeat through the week! This saves time with your meal prepping and saves heaps of money
If you are time poor…get your diary/planner out and write in the times that you will do meals prepping and exercising. Then tick it off. Makes you feel so productive:)
Don't let the program overwhelm you, make it work for you!
I'll be around all month so if there is anything I can do to help or motivate you, please yell out! Let's smash the October challenge ladies"
Read more of Shanyn's story here.
To our amazing ladies – well done on your transformations and we can't wait to see you kick your goals for this month!
Join these and thousands of other mums on the MUMS ONLY Challenge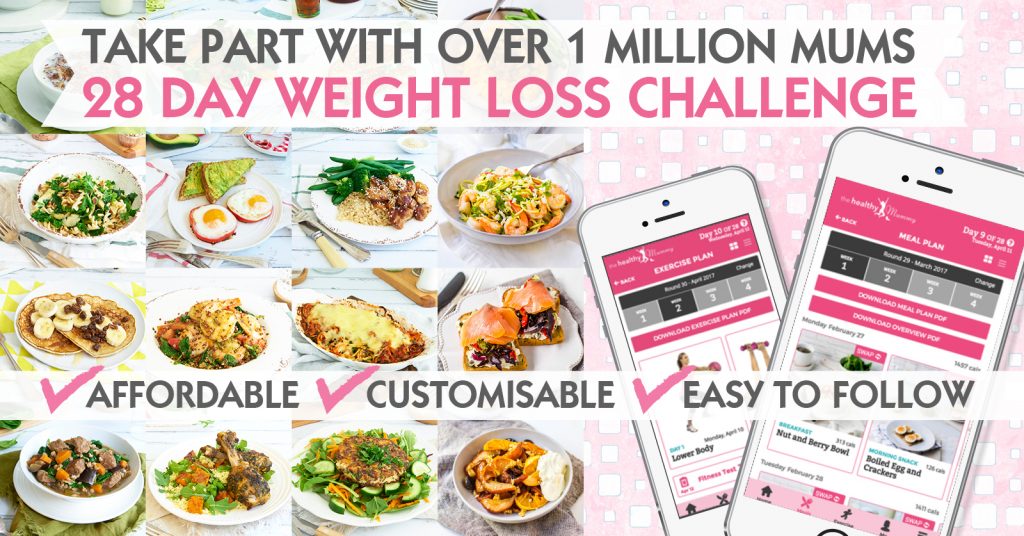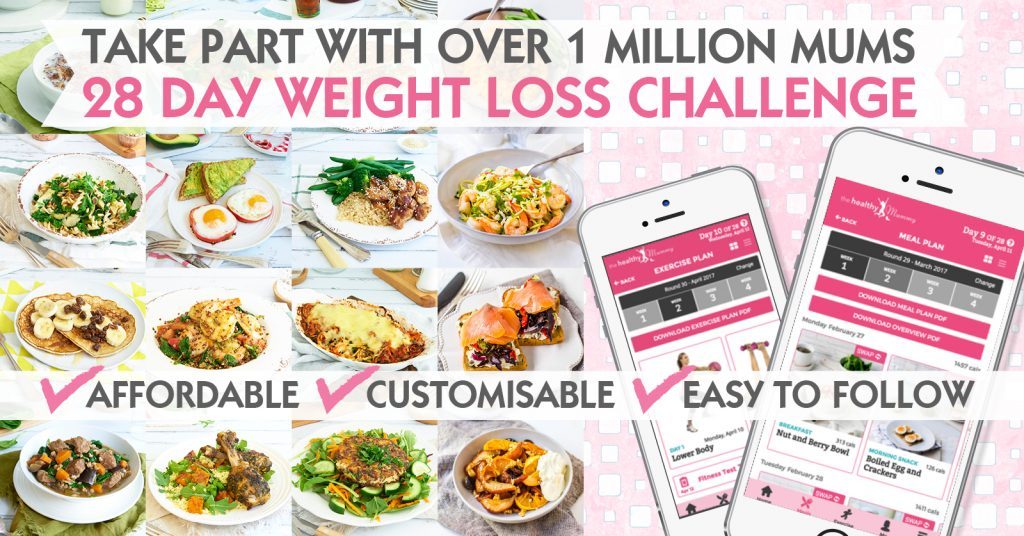 Whether you have 5 kilograms to lose or 35 kilograms to lose – The Healthy Mummy is here to SUPPORT YOU and your PERSONAL WEIGHT LOSS JOURNEY.
To find out more on the 28 Day Weight Loss Challenge click here.