5 New Healthy Eating Foods To Try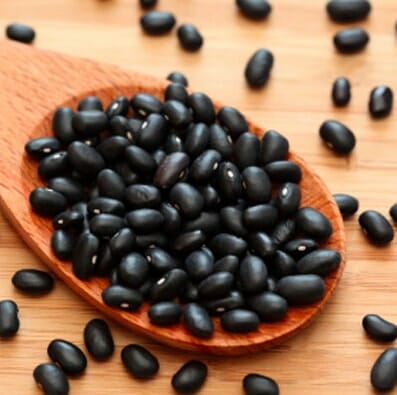 We can all get stuck in the same cooking routine, but why not try some new foods and include them into your healthy eating plan.
Who knows you may actually have more energy and feel better when adding some superfoods and super tasting foods to your weight loss diet.
This week, make sure you put at least a few of these on your shopping list. Some of them might surprise you!
Kefir
Full of both protein and calcium, kefir is a creamy drink that is loaded with probiotics to help you maintain a healthy digestive system.
It can be used in place of sour cream on Mexican food or on top of your baked potato or as an ingredient in smoothies instead of yogurt (which has less protein and more sugar). It also makes a great addition to marinades and can be used in salad dressings in place of buttermilk.
Raspberries
With more fibre than blueberries and, in frozen form, double the vitamin C of their azure-colored counterparts, raspberries are a superior source of ellagic acid, which is thought to inhibit the formation of cancer cells.
Beetroot
If you're pregnant or planning to get pregnant, it's time to start loving beets. They're a great source of folate, which protects agains birth defects. The green leaves of beets, which can be cooked much like spinach or collard greens or just tossed in a salad, also contain lutein and zeaxanthin, which are great for your eyesight. It's also believed they relieve inflammation and help rid your body of the dangerous affects of carcinogens.
Chia seeds
They have more heart-healthy and brain-power-boosting omega-3s than flaxseeds! They'll also help reduce blood pressure and inflammation, lowering your risk for heart disease. And. just like the flaxseed, they're a great addition to shakes and smoothies.
Black beans
Black beans are chock-full of fiber, which fights diabetes, and magnesium, which helps your body absorb calcium and boosts your immune system. They actually have 10 times the amount of antioxidants as your average tomato. (Remember, fresh is best, but if you use canned black beans, rinse them first.)
Sarah Michelle Weir
Adv Dip in Nutritional Medicine
Nutritionist
If you are ready to lose weight then the Healthy Mummy plans offer a healthy and safe exercise and diet routine and you can get a 10% discount by using code LOYALTY at the checkout
PLUS our BEST SELLING 28 Day Diet & Exercise Plan is available as a 200pg Printed Book and you can get your copy here
Plus our NEW CALORIE BIBLE is now available – get your copy today! Only $19.95 and a must have in your handbag!