It's important to vary baby's diet so their palate is exposed to a variety of tastes and the muscles in their mouth are given a workout in preparation for talking.
Offering a variety of textures and flavours also helps baby's brain to grow as it gets to experience different colours and mouth feels.
There's also anecdotal evidence to suggest that it's less likely parents will have fussy eaters if they serve babies, aged six months and older, a modified version of the family meal.
Just make sure it's not too salty or spicy and of course is healthy. As a mum with three fussy eaters, trust me when I tell you this is worth a shot because dinnertime at our place is no picnic.
Five Ways To Vary Your Baby's Diet:
1. Embrace the lumps
Yes puree is much easier for you and baby because they just mow it down without having to move it around much in their mouth, but lumpy food is essential. It helps to develop their jaw and the sooner they start eating chunky food the quicker you can ditch puree day.
2. Embrace odd veggies
Sure the tried and test pumpkin, potatoes and carrots are usually a huge hit with babies, but offer them a few others such as zucchini, cauliflower, peppers and corn kernels. Of course ensure they are age appropriate, but not all veggies served have to be sweet.
3. Let them make a mess
If you're a fan of baby-led weaning then you will be no stranger to just plonking down food on their tray and letting them go nuts.
For others who detest mess and prefer a nice neat spoon, try to let baby spoon feed themselves and handle their food and mush it about. This helps baby to develop their hand-eye co-ordination. It also lessens the chance of them being funny about getting messy when they're older.
Hint: Fun finger foods can include cubed or grated cheese, frozen peas, chunks of avocado, blueberries, bananas, and cooked pasta and vegetables.
4. Something fishy
Fish is packed with omega-3 fatty acids and B vitamins, so introduce this early in dishes such as tuna pasta bake topped with cheese. If baby is served salmon or tuna from a young age it's likely they'll grow up to love it. These kid friendly fish fingers are perfect.
5. Smash back superfoods
Offering them nutrient-packed superfoods such as quinoa, spinach, fig and cacao will help develop their palate and give them a boost of essential nutrients. Yes it's easy to stick to what you know, but start those healthy eating habits young and half the battle is won.
Here is a post that talks about the six essentials you'll need when making baby food and an interesting read about what is in commercial baby food.
Did You Know The Healthy Mummy Has A Healthy Kids Cookbook?
If you have a little one (or little ones) and are always looking for new and healthy dishes to make them – check out our Healthy Kids Cookbook.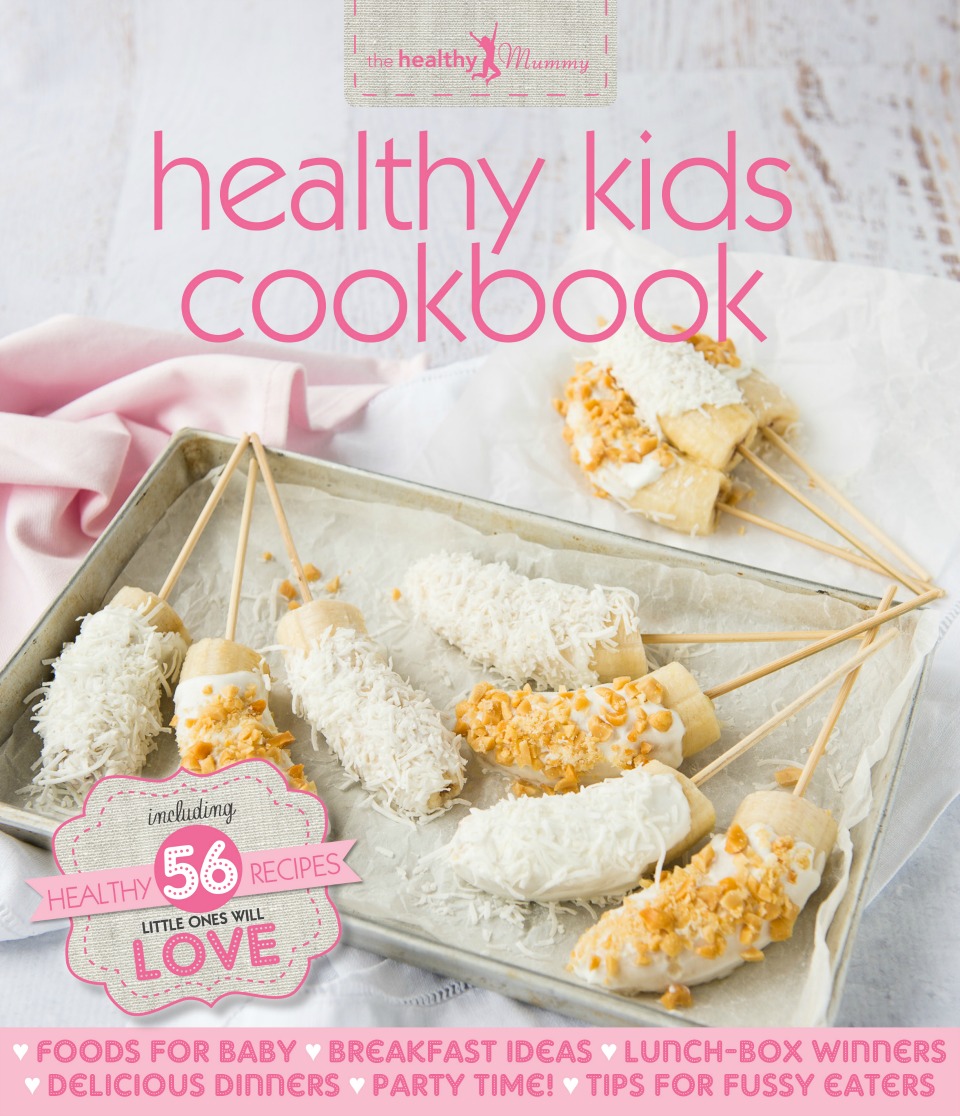 The idea behind the Healthy Kids Cookbook is to provide parents with simple recipes which are delicious and nutritious for kids and parents alike. All the recipes have been designed and cooked by a nutritionist, and eaten by real kids.
The Healthy Kids eBook Includes:
Foods for baby
Breakfast ideas
Lunch-box food
Delicious dinners
Party time food
Tips for fussy eaters
Created by leading nutritionist
Includes 56 recipes
PDF & Printable format
Save onto your mobile or on your computer
Your eBook is instantly downloadable
You can get your copy here.