50 Household Items That You Probably Should Bin (Or Donate)… ASAP
Sorry glittery artwork. You're out. And so are these 49 items that you can find hidden in the corners, desks, drawers and closets of pretty much every household with kids.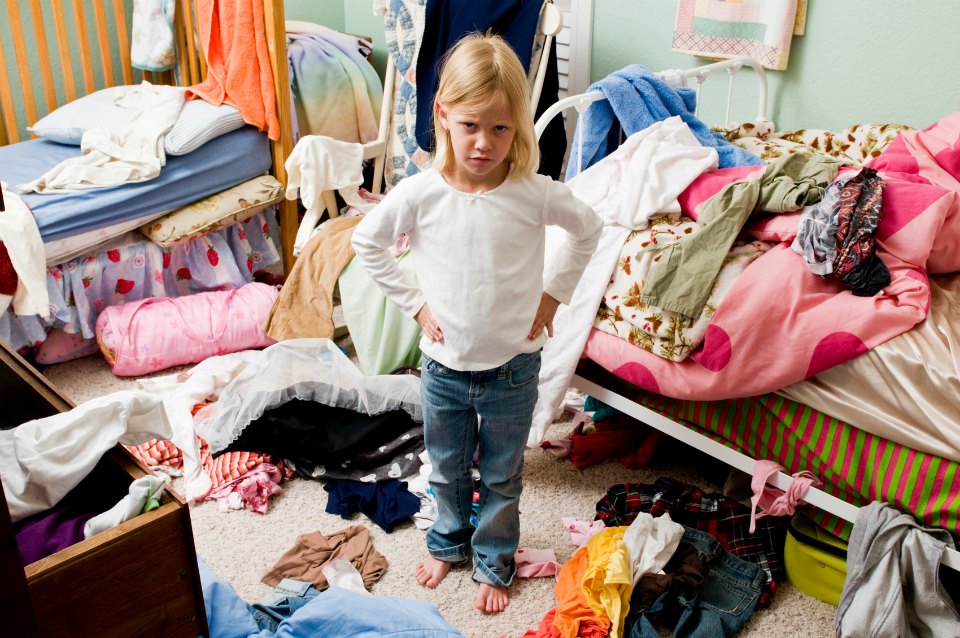 Feel like you're swimming in a sea of clutter? We've got a super simple solution for you. Chuck all the unneeded junk out the door. Here's 50 items to help get you started. Because nothing feels better than a quick house detox…
Decluttering The Kid's Junk
Let's start in the kid's room, shall we? You are most likely going to need a few rubbish bags for this. Here we go:
Child's art work – If it's unidentifiable and doesn't contain the words "mum", "dad", "love" or "family" on it, then into the bin it goes.
Anything found in a child's lolly bag – Goodbye annoying broken whistle and miniature bubble blower.
Puzzle pieces – I hate you puzzles pieces. You and your 99 other pieces I find scattered around my daughter's room.
Toys your kids never play with – But dispose of them quickly, because as soon as they see their old toy they haven't touched for five years, they will immediately want to keep it.
Board games with missing pieces –  Bin. Bin. Bin.
Old shoes – This includes thongs, school shoes and rubber boots where you can't find the other half.
Baby gear – Especially cots and car seats. If you plan on having another and your kids are older than three, buy them again.
Half-dried up texters and half-broken crayons – Definitely bin-worthy.
Used colouring-in books – When your child has scribbled on 75 per cent of the book, then it's time to bin it. This also applies to sticker books, dot-to-dot books or exercise books.
Any toy that is missing a body part – Headless Barbie and Armless Ironman can live happily ever after…in the bin.
Detoxing the Bedroom, Bathroom and Beyond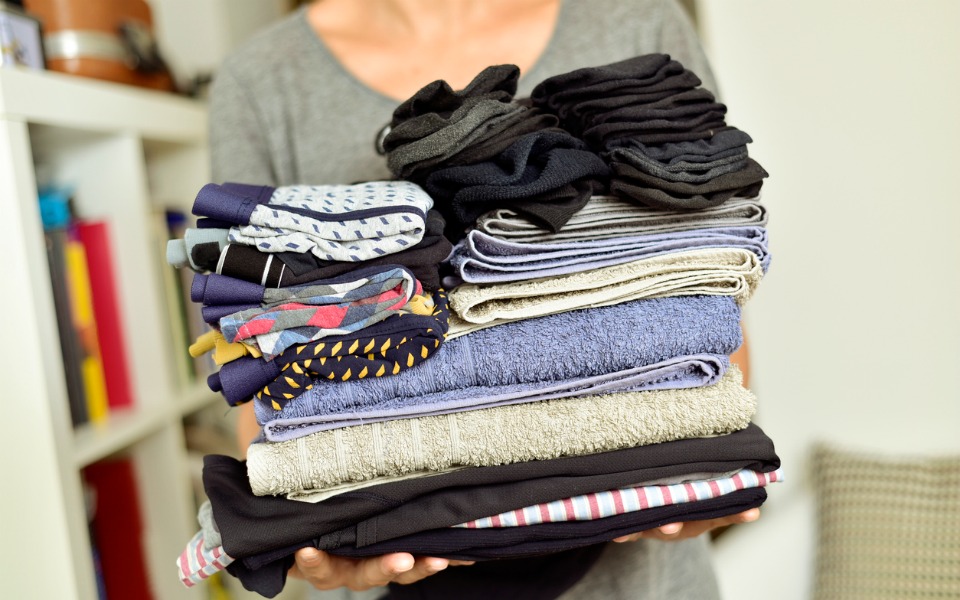 Next, let's head to your bedroom and bathroom. You can expect to do well here
Stained or ripped sheets – Splurge on a new set of sheets for a better night's sleep.
Old pillows – Pillows older than two years need to be binned and replaced.
Broken jewellery – This also applies to ugly jewellery.
Broken clothing – See above. This especially applies to ugly, ill-fitting clothing that make you feel unattractive.
That collection of books – That you are probably never going to read again. Donate them to a library instead.
Singles – This includes single earrings, single socks and single shoes.
Expired gift cards and vouchers – Curse those expiry dates!
Old diaries – Do you really care to remember what you did on 19 February 2014?
Old and expired medication – Pregnancy tablets from 2012, you're really no use to me anymore. Any medication that is expired is also quite dangerous. So into the bin they go!
Ugly, sparkly, half-dried up nail polish – Bin-worthy, indeed.
Unopened perfumes and lotions – That you most likely got as a gift and that you will never use. Don't bin them – give them away instead.
Expired makeup – You probably don't wear half of the makeup items anyway. So bin the ones you never use (or all of them) and start again with the bare essentials.
Grungy or hard towels – There comes a time when, no matter how many times you wash them, towels pass a point of no return.
Old toothbrushes – Just chuck them and get a new family set. You should be getting new ones every three to six months anyway.
Bath toys that are slimy or mouldy. Or just random rocks and shells that your kid finds at the beach and insists of bringing home to 'wash'.
Items to Cull In the Kitchen
Moving on, it's time to scrap the crap in your kitchen. Here are 10 more items that can disappear from your life.
Yucky-looking sponges or tea towels – Splurge and get yourself a new set of tea towels and domestic wipes. '
Empty cleaning supplies bottles – Your plan is to reuse them. But you keep forgetting to buy the refill bottles. Stop kidding yourself. Just bin the empty ones.
Old jars – Again, the intention was to reuse. But now they just sit in your pantry taking up space. Recycle.
Old appliances that don't work but that live in the back of your cupboards in the attempt to one day breathe new life into them – Items on this list include toasters, kettles, jaffle makers and pie machines.
Takeaway menus – All menus are online anyway. So ditch the excess paper and just check the website.
Plastic containers without lids – Anything that doesn't have a lid needs to live in the bin.
Old water bottles – Especially the ones collecting bits of mould.
Baby bottles and sippy cups no one uses anymore – Time to let go.
Chipped glasses or mugs – These are unsanitary anyway.
Cheap kitchen gadgets that looked cool on TV but don't actually work – Goodbye easy grater, veggie spiril-thingy and multi-purpose waste-of-money blending device.
Loot to Lose in Your Living Areas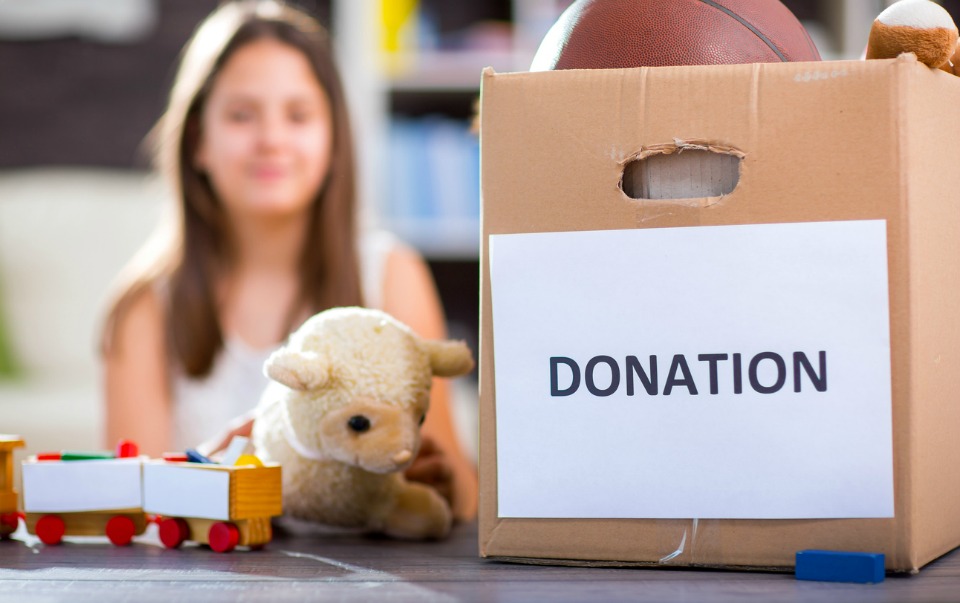 Your living room should be the place where you can relax without worrying about clutter. Here are some things that need to go:
Old technology – Including cameras, desktop computers and non-smart phones that take up a drawer in your TV cabinet and that you have no use for.
Chargers or cords that don't belong to anything you currently own – Most likely to charge the items from above.
VCR's and tapes – Sorry, 1980 isn't returning anytime soon.
CD's – Unless you still use a CD player, then it's time to say goodbye to your CD collection as well.
Magazines and old newspapers – You probably had good intentions of using them to make paper mache crafts or collages with your kids. But the desire to be crafty has long expired. And so has the time to hold on to these items.
Old batteries – Safely dispose of all batteries that most likely came out of the remote control and that you were too lazy to throw out properly.
Chipped or ugly photo frames – Now's the time to get rid of them.
Instructional manuals – You can easily find these online.
Really old bank statements – Again, you can find these statements online.
Phone books – Dear Yellow Pages. It's 2017. Just stop.
Gear to Get Rid Of In The Garage
Almost done! Head to your garage and see what you can throw out there too.
Remnants of old hobbies – Roller skates, hockey sticks, bowling shoes – items that you bought back in the day, when you actually had time to have hobbies.
Old stabilisers – Are the kids using training wheels on their bikes? Nope. Then they can go.
Old bikes in general – Donate if they are in good enough condition. Or else, bin.
Dirty welcome mats or rugs – They may serve a purpose, but if they are beyond cleanable, then just bin them and buy another one.
Broken Christmas decorations – Especially those annoying baubles that break off from the string. BIN! STAT.
So there you go – decluttering done and dusted. Don't you feel much better?
Binning these 50 items most likely just cleared up a whole lotta space in your home, just in time for the start of the school year (and the beginning of another year of glittery crafts and unwanted artwork for your enjoyment).