I began using the Healthy Mummy weight loss program after my 2nd baby was born.
I had put on 30kg of pregnancy weight gain with my first baby and 20kg with my second.
After having my children, I wanted to lose the pregnancy weight gain and I started meeting with friends and going walking. I was also really happy to find the Healthy Mummy Smoothies! OMG! They were so quick and easy and delicious – I loved them!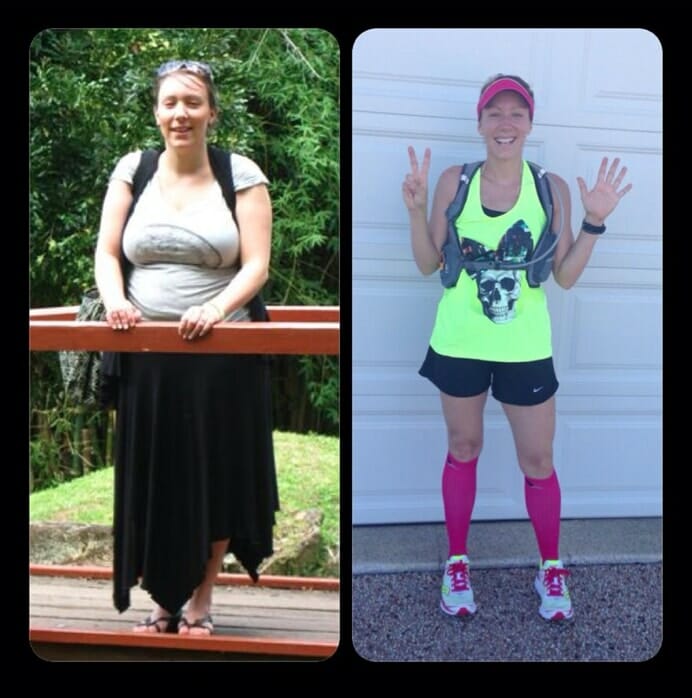 I was also breastfeeding and was pleased that the smoothies were fortified with plenty of breastmilk promoting ingredients and they were gluten and dairy free and that their weight loss program was a healthy and safe way to lose weight if you were breastfeeding.
I am happy to say the Healthy Mummy Smoothies worked AMAZINGLY! To this day, I have a healthy mummy smoothie for breakfast 6 days out of 7. I love them that much.
When my youngest was 5 months old that a friend asked me if I wanted to train for a half marathon with her which was 9 months away. I said yes not knowing that I could do it and not being able to run more than say 2klm.
This is where it all started…..I told my husband I would start running and to come and get me after 30mins. We drove the car back along my route and to my amazement I had run 4.5klm!!! I couldn't believe it. That was a little over 12 months ago and I haven't looked back. I've run 4 half marathons, a full marathon and I am 6 months away from my first ULTRA MARATHON! That's 50klm for the 50kg I have lost.
Thanks Healthy Mummy for giving me the head start to weight loss I needed, the confidence to get out there and get active and the safety of knowing I could still breastfeed my baby – thank you for a brilliant weight loss program. We in fact continued our BF relationship till she was 17months old…..she weaned one week exactly before my marathon. Little angel.
Monique Tudman x
GET YOUR 10% DISCOUNT
If you are ready to lose weight then The Healthy Mummy plans offer a healthy and safe exercise and diet routine that are safe if you are breastfeeding and you can use code LOYALTY for a 10% DISCOUNT at the checkout