6 affordable breastfeeding dresses
When you're breastfeeding it's all about easy access, a design that works with a breastfeeding bra and comfortable, flexible fabric.
But you don't need to stick to baggy t-shirts the whole time. There are other outfits you can wear to feel good but that are also practical for nursing.
We've found six affordable breastfeeding friendly dresses in Australia that won't break the budget, while still being stylish and flattering for all shapes and sizes…
Our favourite affordable breastfeeding dresses
1.H&M MAMA Lyocell denim dress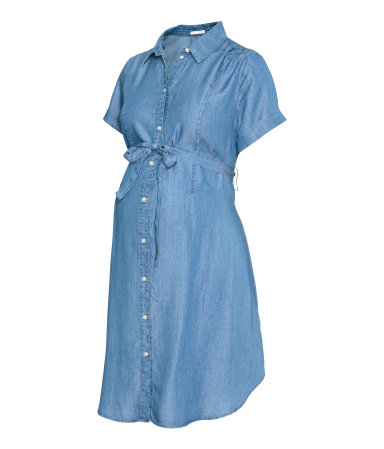 This is the perfect breastfeeding dress to take you from pregnancy through to nursing and after. The belt can be tied above your belly while pregnant and then across for a flattering waistline post birth.
The fabric sits softly without showing lumps and bumps and the buttoned front gives easy breastfeeding access.
Available from H&M in sizes XS-XL, $39.95. Buy it here.
2. Crossroads MILLERS 3/4 SLEEVE KNEE LENGTH CRINKLE SHIRT DRESS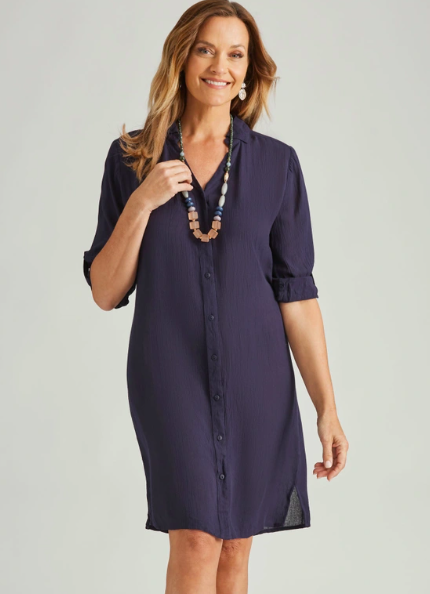 We are totally in love with this simple shirt dress. The button up front allows for access for breastfeeding and you could easily accessorise with a belt to give it the perfect flattering fit.
Available from Crossroads in sizes 8-26, $33
3. Target Tie Front Jersey Dress – Peacoat / Grey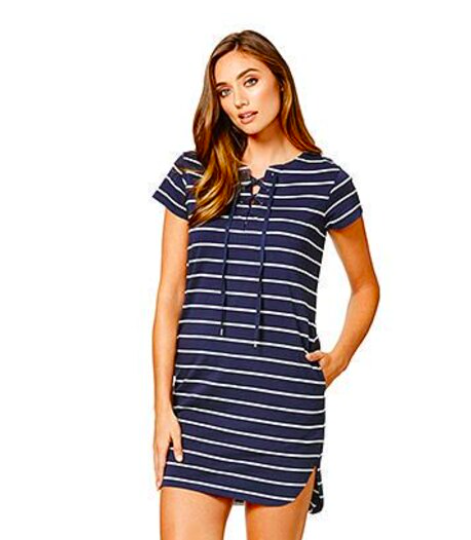 With a simple design, tie front for breastfeeding and made with a flattering jersey fabric. This dress will last you well beyond breastfeeding. Depending on your height it will sit on or just above the knee, a really nice length for summer.
Available from Target in sizes XXS-XXL, $10.
4. ASOS Maternity Wrap Midi Dress with Pleated Skirt in Floral Print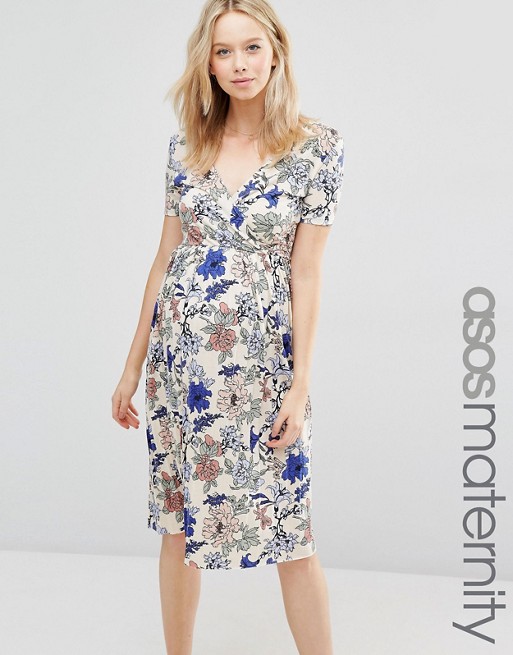 ASOS has an almost endless supply of stylish maternity and pregnancy clothes. Their sizing is quite generous and they have easy and free returns. We are loving this gorgeous wrap dress, ideal for nursing, and can be dressed up or down for the occasion. It also has a slightly longer length if you prefer a bit more coverage.
Available from ASOS in sizes 6-20, $69.
5. Angel Maternity Busy Mummy Nursing Dress in Black & White Dots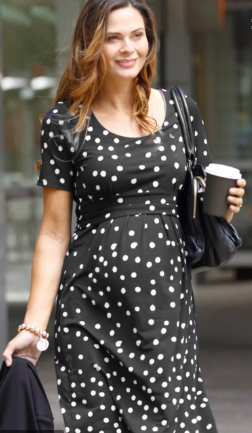 Ideal for the busy mum (who isn't a busy mum?!) and with a discrete under bust panel for easy breastfeeding access. Also suitable for pregnancy (size up), dress up with a pair of heals and a nice necklace or pair it with ballet flats for a more casual look.
Available from Angel Maternity in sizes XS to XXL, $19.95. You can purchase it here.
6. Angel Maternity Dana Brown Maternity Maxi Dress in Black Leaf Print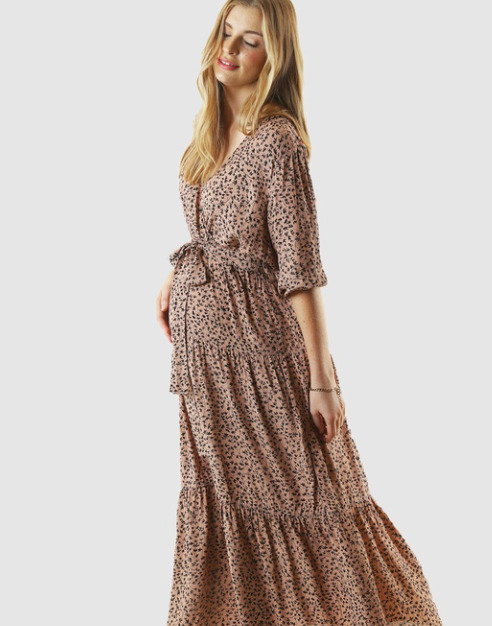 If you're looking for a breastfeeding friendly dress suitable for a wedding or nice night out then this is the perfect option. It goes from pregnancy to nursing with ease and is comfortable without being clingy.
Available from Angel Maternity in sizes XS to XXL, $69.95. You can get it here.
Top tips on choosing a maternity dress
These are some of our favourite affordable breast feeding dresses in Australia that prove you don't have to go broke to look stylish while feeding.
Remember to check out the non maternity sections of your regular stores for cross over styles or options that can be layered for easy feeding access.
Choose fabrics that have a bit of stretch and make sure you go for straps that will allow for a breastfeeding bra.
The Healthy Mummy Pregnancy Smoothies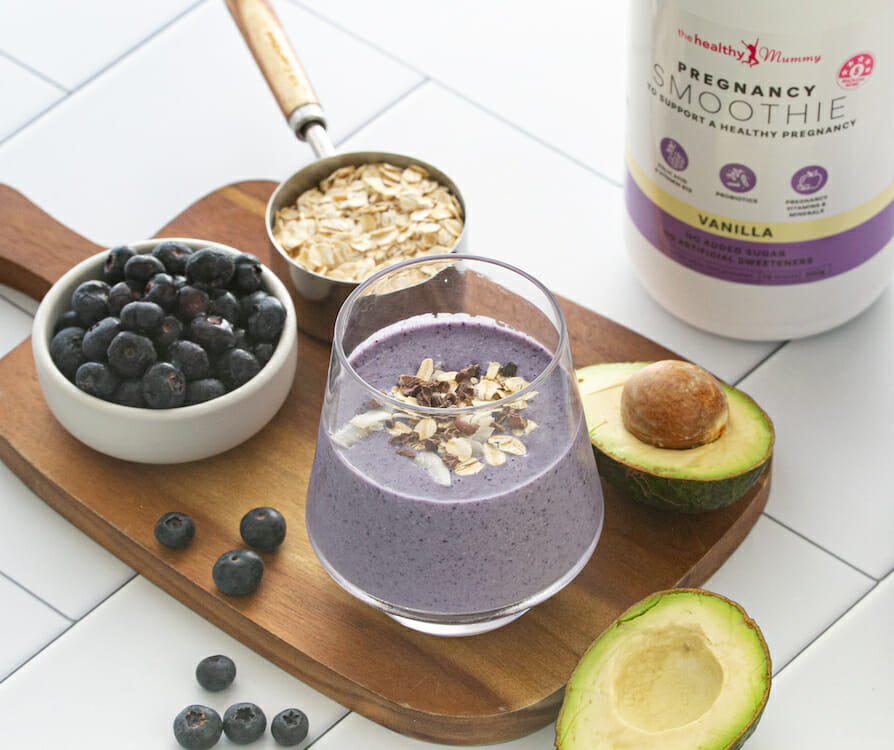 Are you currently pregnant? Then you should try our yummy Healthy Mummy Pregnancy smoothie.
The Healthy Mummy Pregnancy Smoothie is designed to complement, not replace, your prenatal vitamin intake. Our nutritionists ensured that the vitamins and minerals in the smoothie are at a low level so there is no risk of doubling up on any pregnancy vitamins.