6 things NO ONE tells you about raising a toddler
Looking after a newborn baby is one thing, but when it comes to raising a toddler, the game changes!
Here are 6 things the parenting books don't tell you!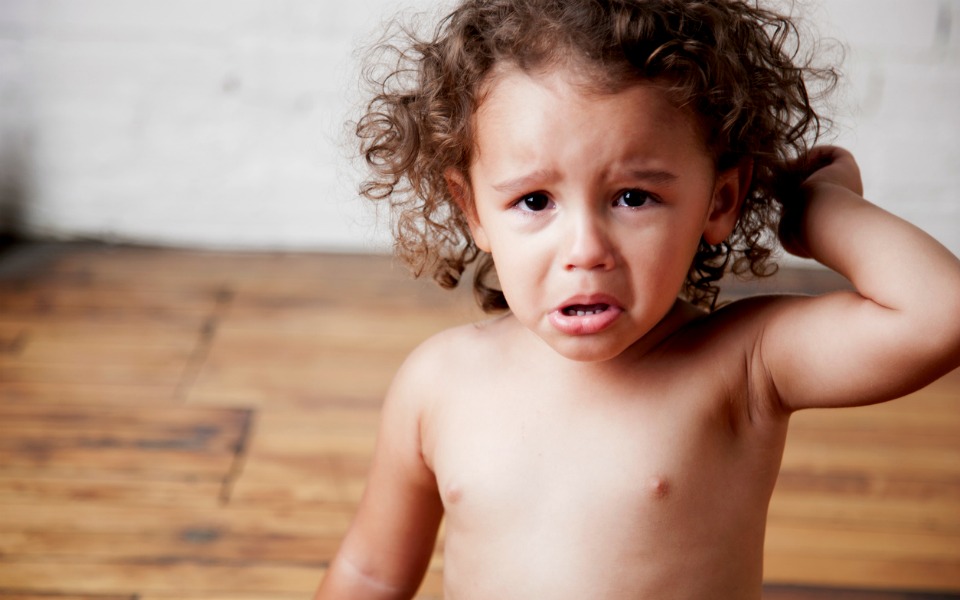 6 things NO ONE tells you about raising a toddler
1. They have a language of their own
If a stranger listened to you in public, they'd hear a lot of weird grunts, slurpy noises and random exclamations, but you learn to become fluent in toddler. That said, when you hear other toddlers speaking, it will all be gibberish to you!
2. You will clean up A LOT of poo and pee
Probably the most glamorous part of motherhood…NOT! Toilet training is a saga in itself and even when they've moved on from nappies to underwear, you'll find yourself cleaning carpets, bed sheets, mopping the floors and anywhere else they feel like relieving themselves!
3. They have no sense of time
Telling an adult that we're going to leave in five minutes usually means they prepare to get ready. Not the same case for a toddler! When they hear that, they just hear "not now" as they haven't learned how to control their impulses and plan their actions. But with time, they'll learn how to do this so don't stress!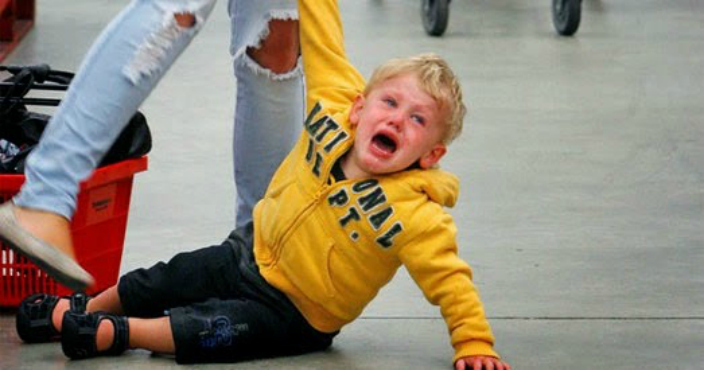 4. You will constantly worry about them hurting themselves
"Don't put your hand there!"
"Ask the lady if you can stroke the doggy first."
"Watch your step!"
Sound familiar? Now that they're slightly more independent, you'll find yourself on edge a lot! Though when it comes to raising a toddler, sometimes they have to make little mistakes so they can understand consequences for their actions.
5. Their energy is insane
No they didn't sneakily drink a bottle of Red Bull, that's just their personality. You'll find yourself thinking that if you had just a fraction of their energy, you could clean the entire house in just 10 minutes!
Not in the mood to spend hours in the kitchen? Here are 10 meals to give your toddler when you're exhausted.
6. Those qualities that drive you insane now are ones that you'll love later on
Their strong will, determination, passion and even their stubbornness can be pretty full on when they're toddlers. But as your little ones get to their teenage years and finally become adults themselves, you'll realise that these traits can be found in some of the best people.
Toddlers can be truly awesome! Check out these 10 reasons why!
What else did we forget to mention about raising a toddler?
Have you tried our Healthy Kids Smoothies?!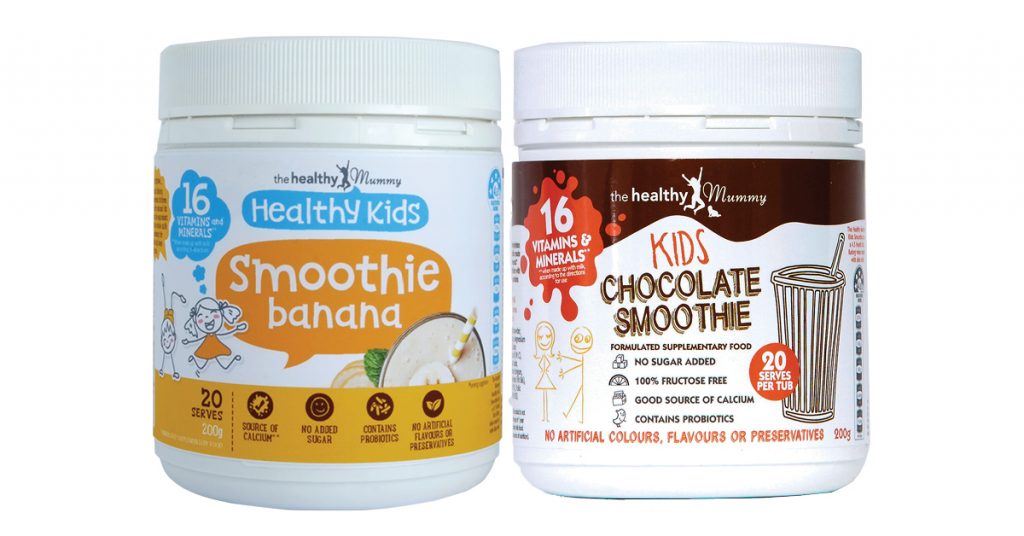 The Healthy Kids Smoothies (available in chocolate and banana flavour) have been specially made as a healthy snack for kids. They're ideal if you have fussy eaters or want to ensure your children have a nutritious and healthy smoothie snack. It also has a 4.5 Health Star Rating when made with skim milk. It contains NO added sugars.
The sugar content in The Healthy Kids Smoothie is from NATURAL sugars from the lactose in the milk and is FREE from added sugars. WHO recommend aiming for 5% added sugars in the diet and this product provides NO added sugar.
The Healthy Mummy Kids Smoothie is rich in carbohydrates and protein and is a natural energy packed smoothie made for kids.

It contains 16 essential vitamins and minerals and when combined with milk, provides children with 50% of their Calcium RDI. 

It also contains probiotics needed for healthy guts.
What do you need to know about The Healthy Kids Smoothie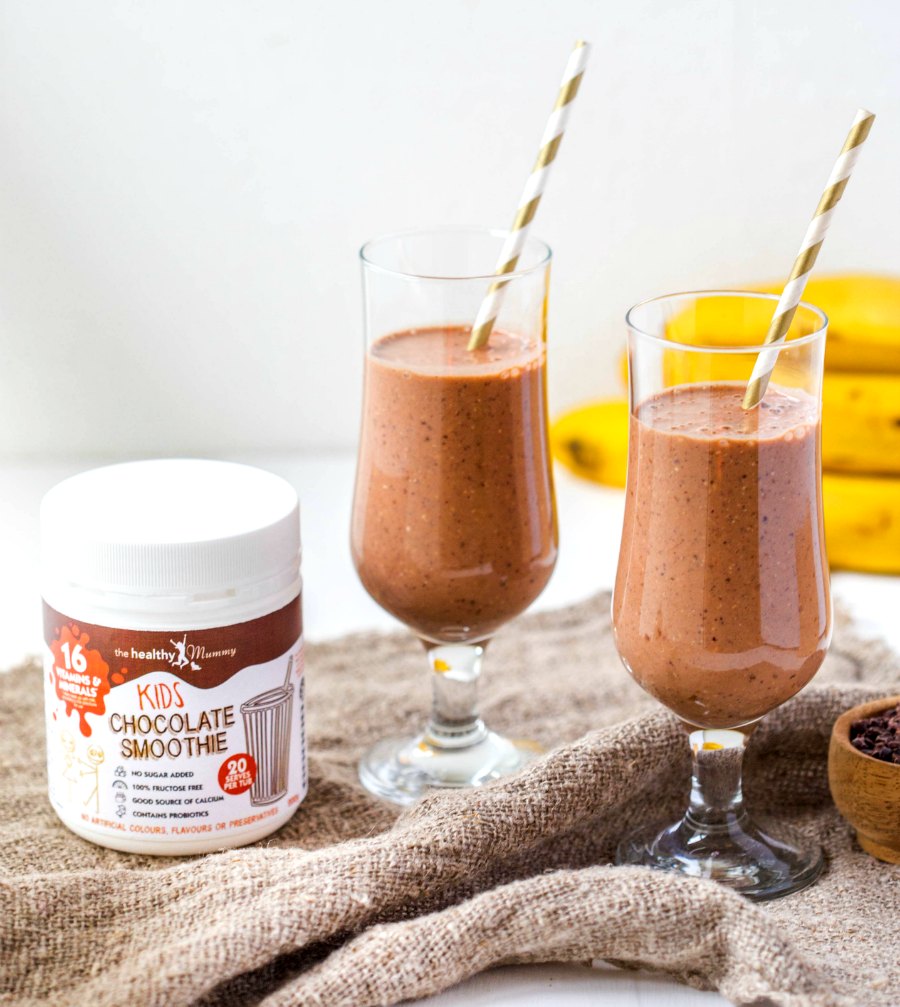 It is a nutritious snack made for kids

It contains probiotics

It contains 16 vitamins and minerals

It contains NO artificial colours, sweeteners, flavours, preservatives or MSG in the product

It is rich in protein

It contains NO added sugar

It contains 16 vitamins and minerals – when combined with milk
Allergy information
The product contains dairy (the base of the smoothie) and a small amount of soy (within d-alpha-tocopheryl).
The product does not contain any ingredients derived from gluten, fish, eggs, nuts or sulphites. However the factory in which the product is made does store and manufacture these products but they are not produced on the same line.