SOUP BONANZA: Mum makes SIXTY serves of soup for less than $45! Here's how!
There really is nothing better than a big bowl of delicious, healthy soup on a cold winter night. Not only is soup warm and filling, it can be a great nutritious meal option filled with an abundance of flavour and spices.
The soup combinations you can opt are entirely endless – which is fantastic – as it means you will never get bored!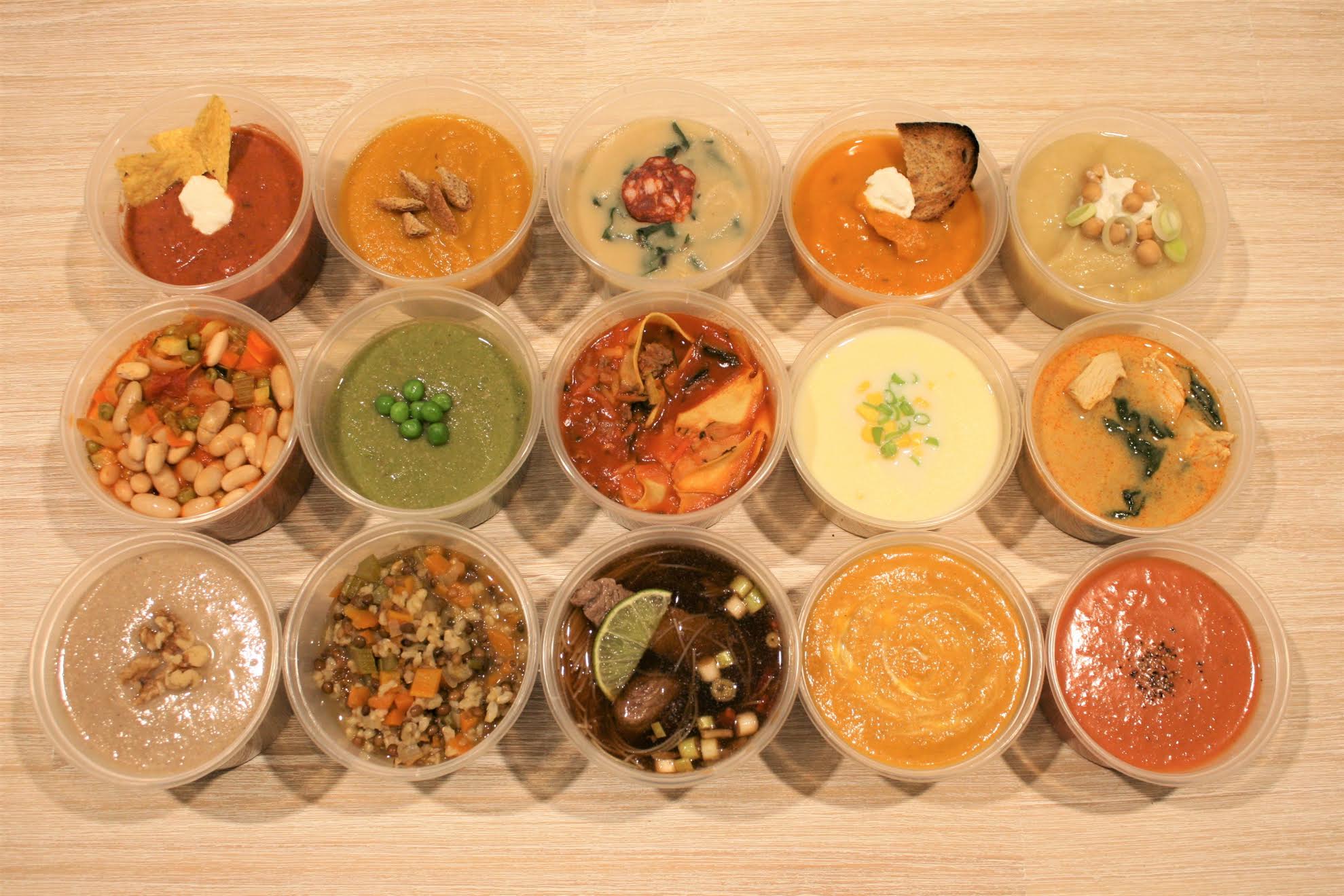 It's soup season!
We recently saw long time Healthy Mummy 28 Day Weight Loss Challenge Member Eleanor Hannah take up a kitchen challenge.
Eleanor was determined to find out just how many soups she could make for less than $30. Well, now it seems this mum – Leah Romiti – was also inspired and in effect, took on a similar challenge.
Leah reveals, "With winter now here, I wanted to create some new meals that I hadn't tried before, in particular soups.
"I jumped on The Healthy Mummy app, typed in 'SOUP' and 93 recipes came up! I scrolled through and picked some favourites but I also chose some flavour combinations that I would never have thought of trying before."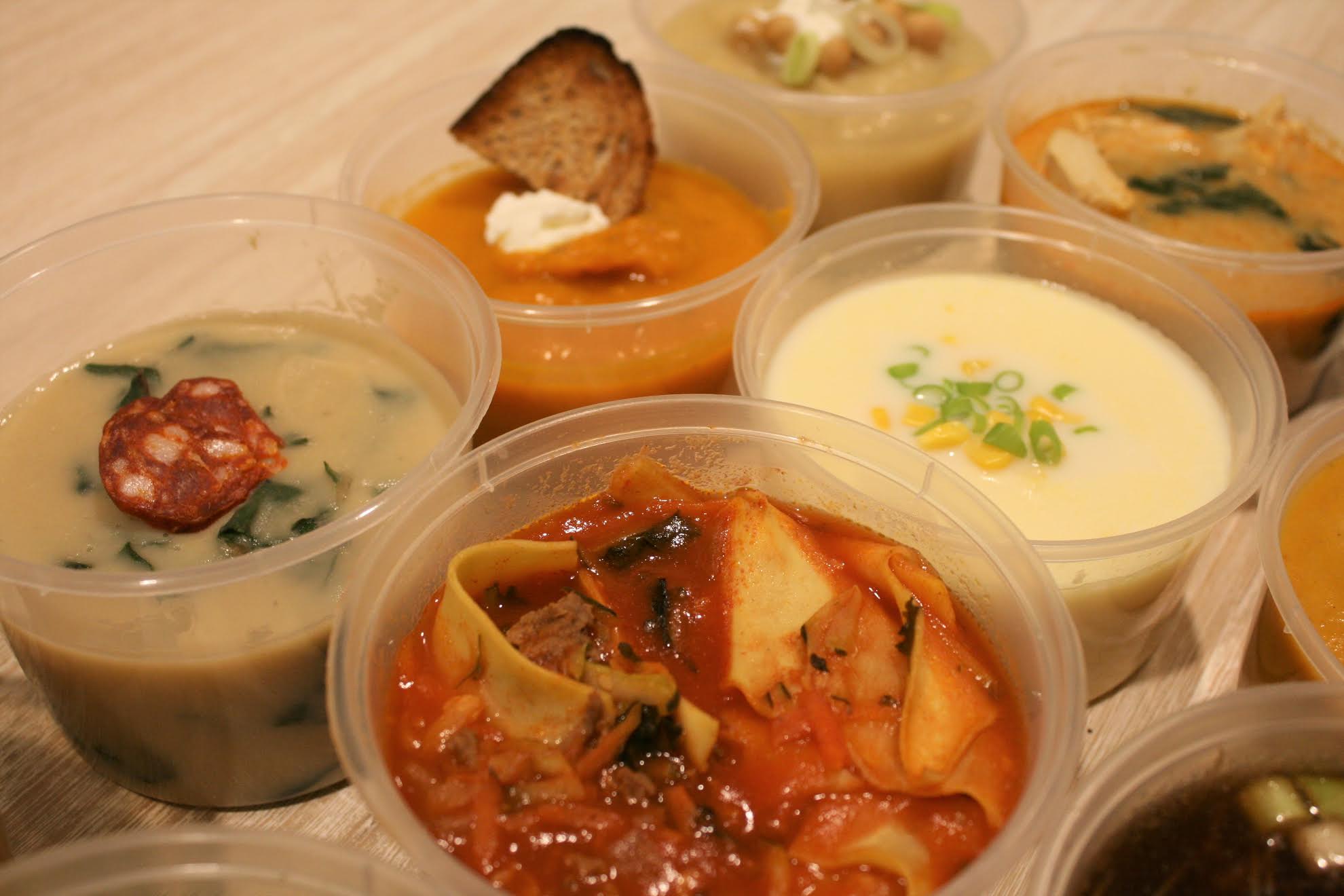 Here's what Leah made
Leah then chose 15 Healthy Mummy Soups to make. This thrifty mum was on a mission to make as many soups as possible, for as little (money that is) as possible.
Leah spent $44 and was able to make a whopping 60 serves of soups. 
When you break it all down, each of the fifteen soups cost $2.90 to make. Making it 70 cents per serve!
Here is what Leah made: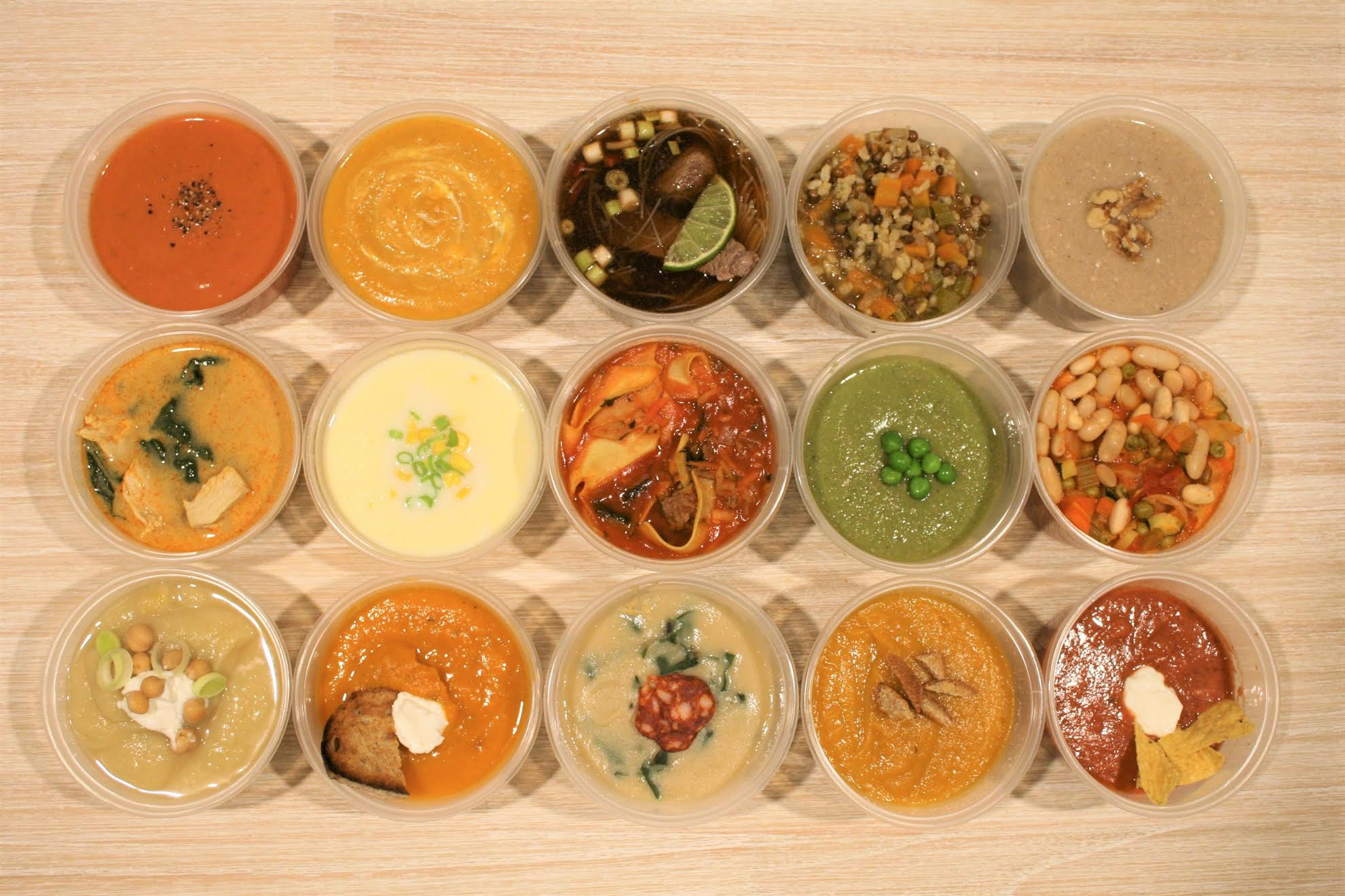 The soup verdict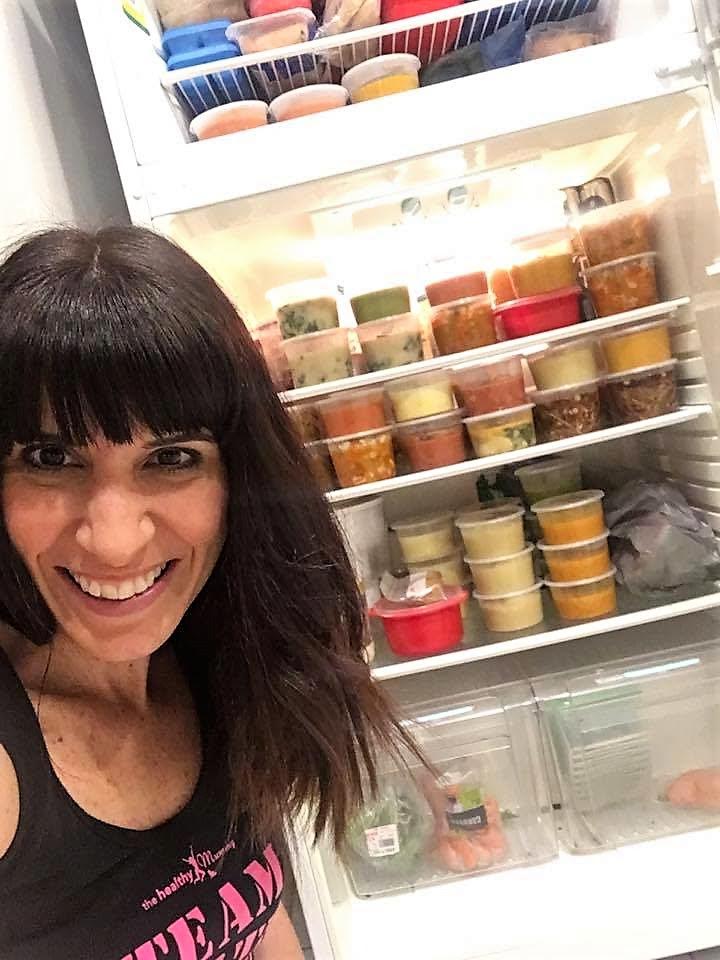 Leah reveals, "I have always loved to cook, but The Healthy Mummy has shown me how easy it is to create healthy meals that are simple to make, with minimal ingredients.
I made 15 absolutely incredible, HEALTHY soups. They are all so tasty and my favourites would have to be the 'Lasagne Soup', 'Rosemary Roasted Pumpkin Soup' and 'The Sweet Potato Coconut Curry Soup'."
So how will Leah be storing all these soups?
They will be frozen and kept in the freezer of course!
"All of these soups can be frozen. My family and I will have some for lunches and some for dinner."
Leah's thoughts on meal prep and weight loss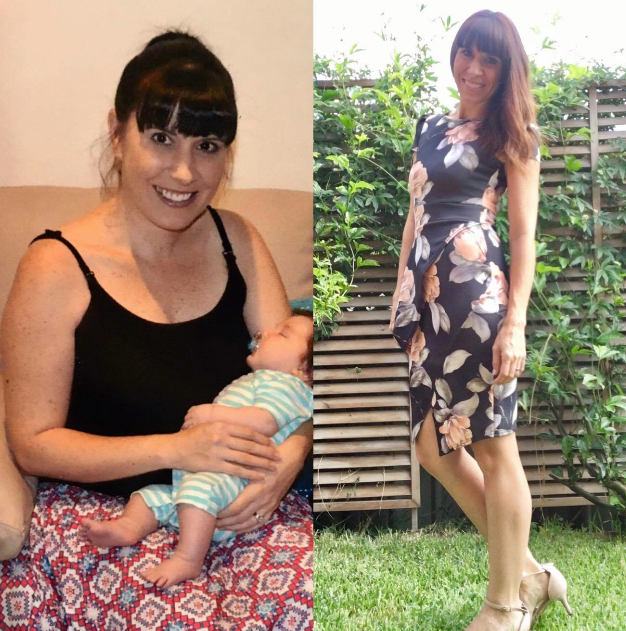 Leah shares, "My weekly meal prep plays a huge part in my weight loss maintenance.
"Having my meals and snacks prepped each Sunday sets me up for a successful, stress free week."
Here at Healthy Mummy H.Q we really and truly believe meal prep is KEY! That's why we have made our shopping lists and meal plans on our 28 Day Weight Loss Challenge so customisable and easy to use – to help you embrace your inner meal prep queen.
Since jumping on board with the Healthy Mummy this gorgeous mummy has lost more than 17kgs* and has easily maintained her results since. Not even the winter gets in her way!
Read all about how Leah STAYS FIT in the cooler months.
What Is This Challenge Hub We've Been Talking About?
The Challenge Hub is home to customisable meal plans, 24/7 social support and realistic exercises that mums can do in the comfort of their own home.
When you join our next Healthy Mummy 28 Day Weight Loss Challenge you'll gain access to the Challenge Hub and thousands of EASY-TO-MAKE recipes, just like the ones you've seen in this post.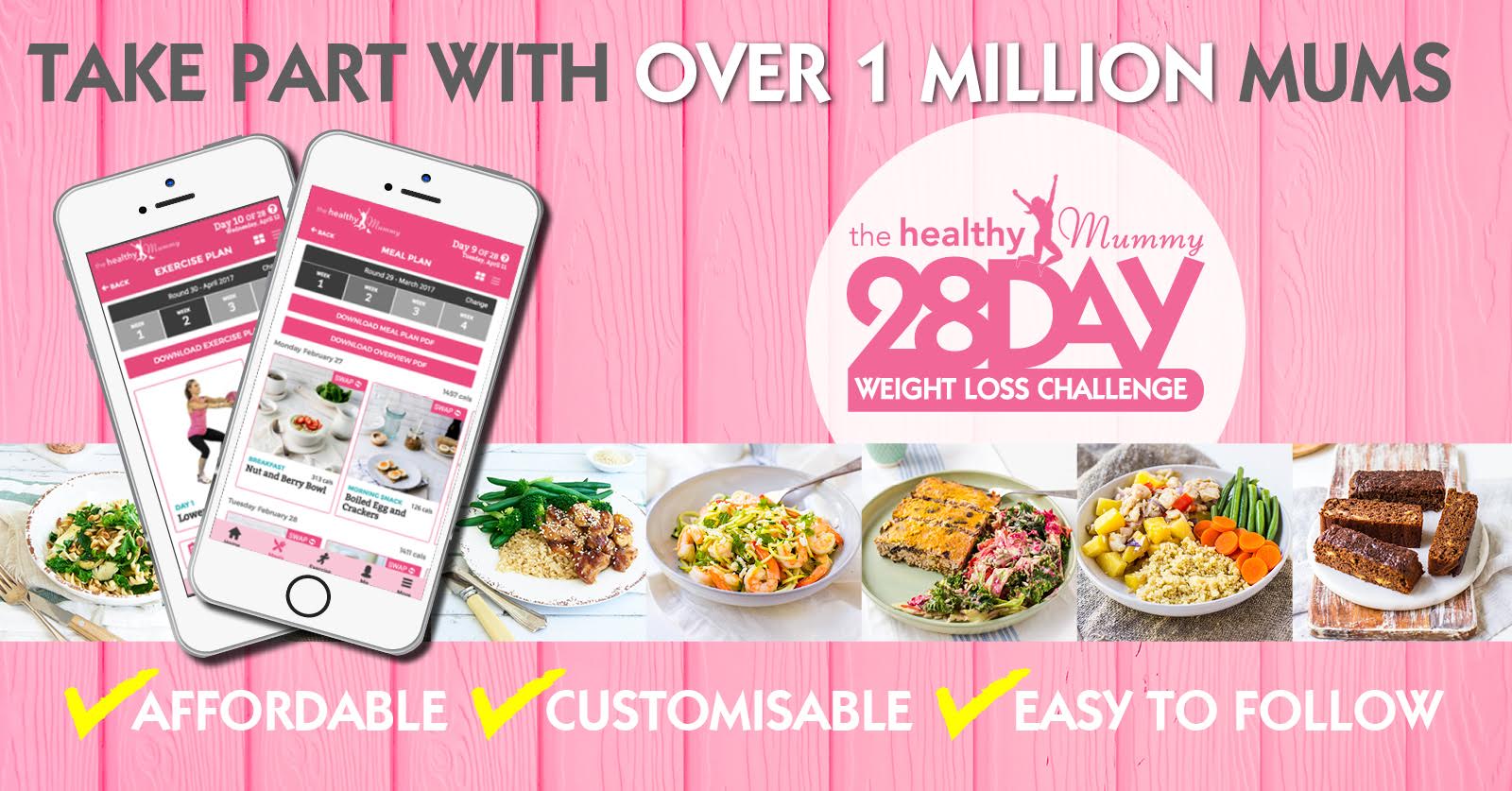 Although the Challenge is STRICTLY for mama's – the recipes found in the Challenge Hub are family and budget friendly – meaning the whole family can enjoy them!
To find out more on the 28 Day Weight Loss Challenge click here.