7 Chicken Dinners that cost LESS THAN $2.50 to make!
These recipes from the 28 Day Weight Loss Challenge show you just how easy it can be to make a chicken dinner on the cheap.
When you're watching your grocery spend, it often appears like meat takes a big chunk out of the budget. But it is totally possible to cook a hearty chicken dinner for just a couple of bucks! What's more, chicken has a heap of health benefits and is a great protein option for weight loss.
These recipes from the 28 Day Weight Loss Challenge will show you just how easy it can be to make a chicken dinner on the cheap. In fact, with these recipes, you can feed your crew for less than $2.50 per serve!
Thanks to the Healthy Mummy, eating well on a budget has never tasted so good. Find out more about the challenge HERE.
Winner winner chicken dinner!!

1.Sticky Chicken Thigh and Fried Rice Tray Bake – $1.80 per serve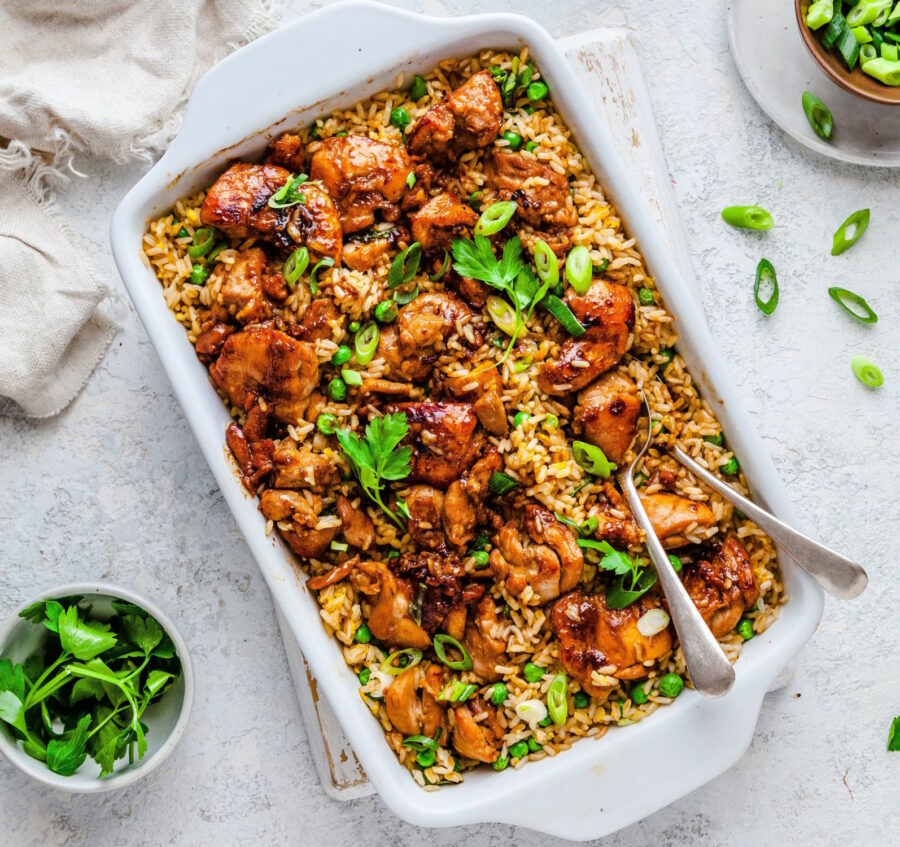 This Asian-inspired chicken thigh recipe all-in-one' tray bake dish is just like a Chinese takeaway,  all in the one pot!
It's a perfect 'fakeaway' meal for the weekend or midweek without all the calories or cost. It just takes 15 minutes to prepare and cooks in under an hour.
2.Slow Cooker Chicken Jalapeno Poppers with Avacado Dip – $2.22 per serve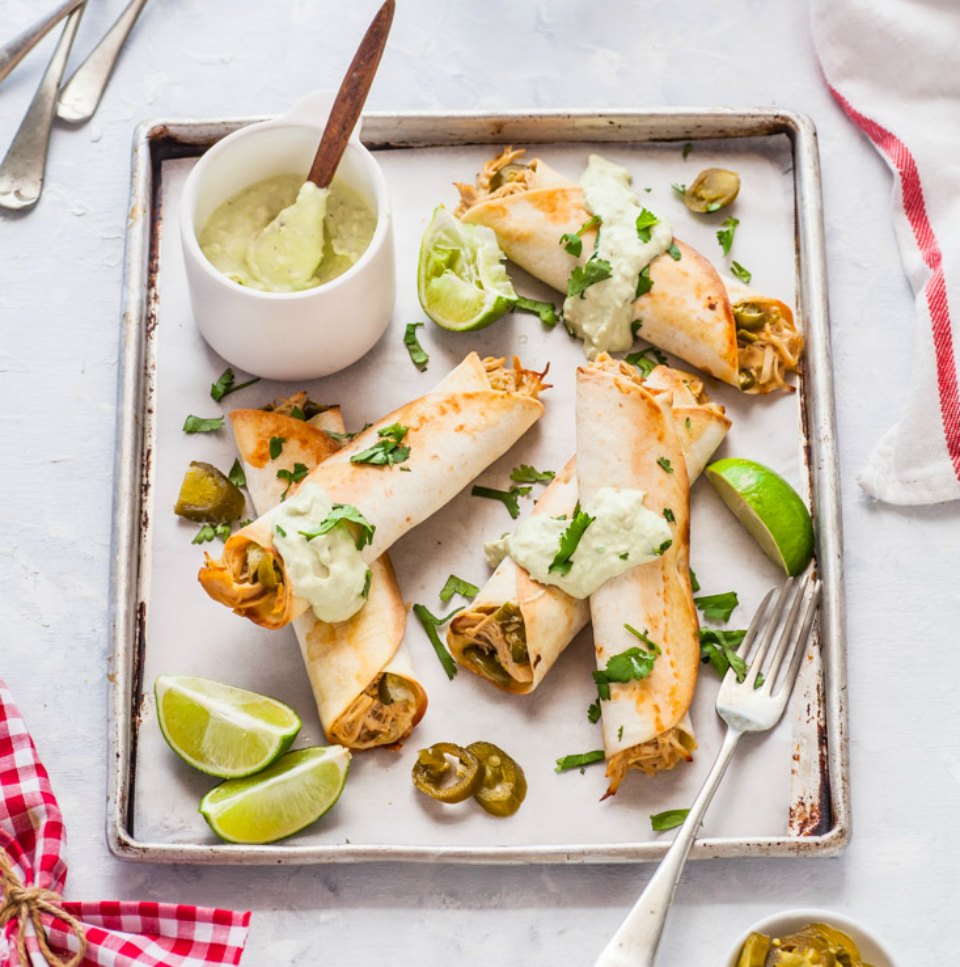 This recipe takes no time to set and forget in the slow cooker then come home to beautifully cooked chicken. Just assemble together the other ingredients for a fun and tasty lunch or dinner. Make double and store chicken jalapeno mix in an airtight container in the fridge or freezer for another day.
3.Mexican Chicken Pie – $1.98 per serve
Yum!!! This is a healthy alternative to the classic chicken pie but with a Mexican twist. It's just 342 cals per serve and is sure to be a hit with the whole family!
Get the Recipe on the 28 Day Weight Loss Challenge
4. Chicken Tikka with Rice – $1.77 per serve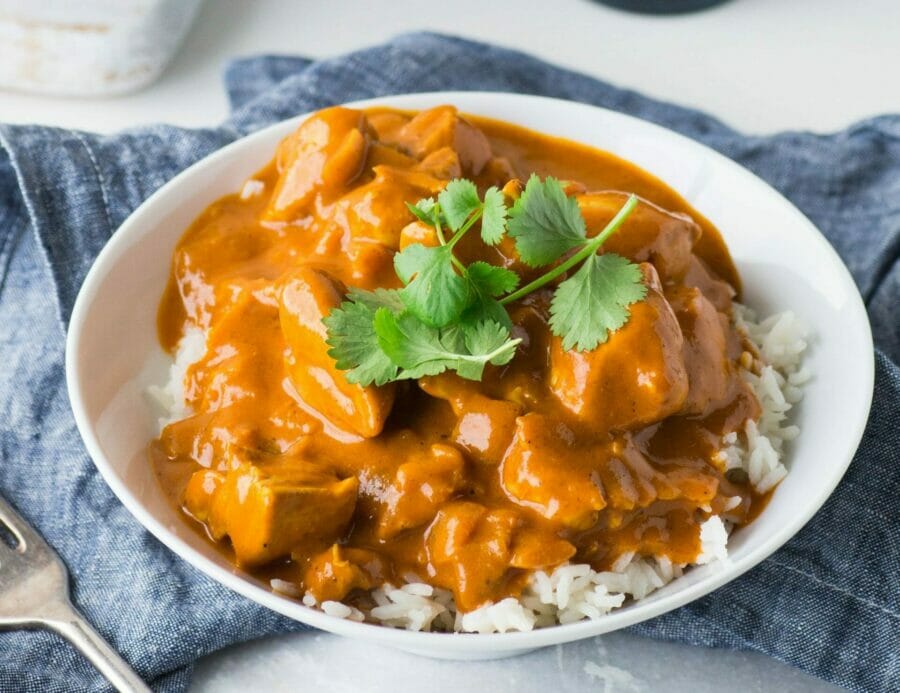 Delicious, easy AND healthy! This is a great recipe to make in bulk and serve the whole family, or freeze leftovers for another meal.
Ingredients:
1 cup basmati rice

1 tablespoon coconut oil

1 teaspoon ground cinnamon

1 teaspoon ground cumin

2 teaspoons smoked paprika

400g chicken breast fillets, cut into bite-sized cubes

1/2 cup tomato paste

1 & 1/2 cups reduced-fat coconut milk

1/2 cup coriander leaves
Method:
Bring 1 litre of water to the boil in a medium saucepan, add the rice and simmer for 10-12 minutes until tender.

Drain. You could use pre-cooked rice for this recipe if you have some on hand. Just warm it through first.

Meanwhile, heat the coconut oil in a heavy-based saucepan over medium heat.

Add cinnamon, cumin and paprika and stir for 30 seconds until fragrant.

Add the chicken and brown for 1 minute.

Add the tomato paste and coconut milk, then reduce the heat to low and simmer for 5-7 minutes until the sauce has thickened and the chicken is cooked through.

Divide the rice evenly among four bowls and top with the chicken and sauce.

Sprinkle the coriander and serve.
Serves 4 at 460 calories per serve.
5. Immunity Boosting Chicken Broth – $1.47 per serve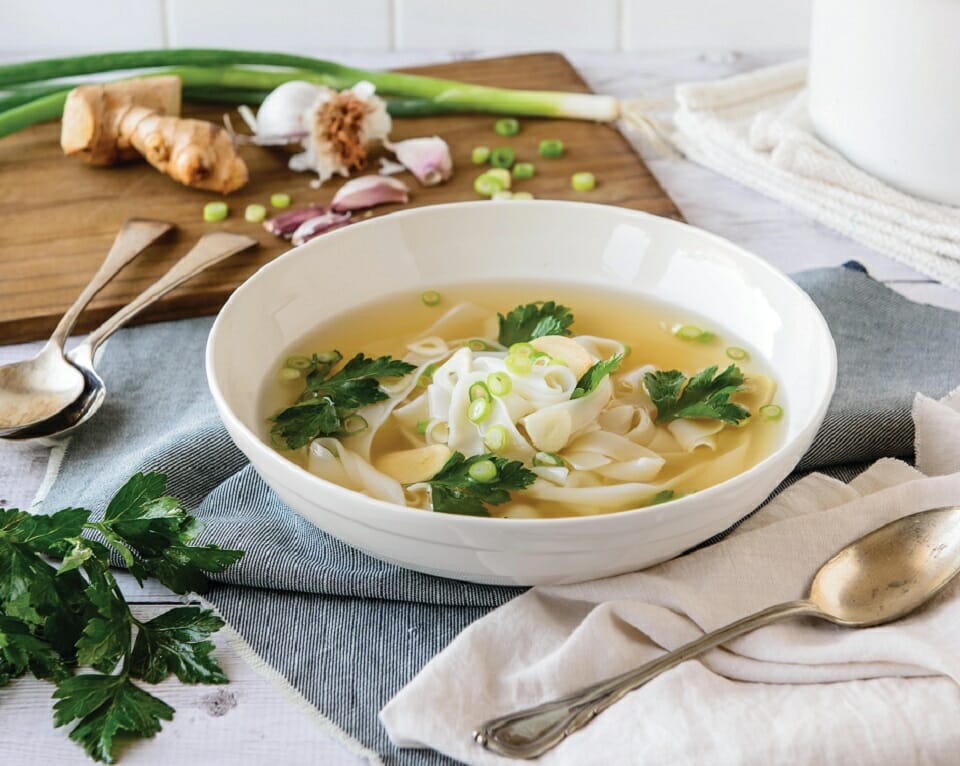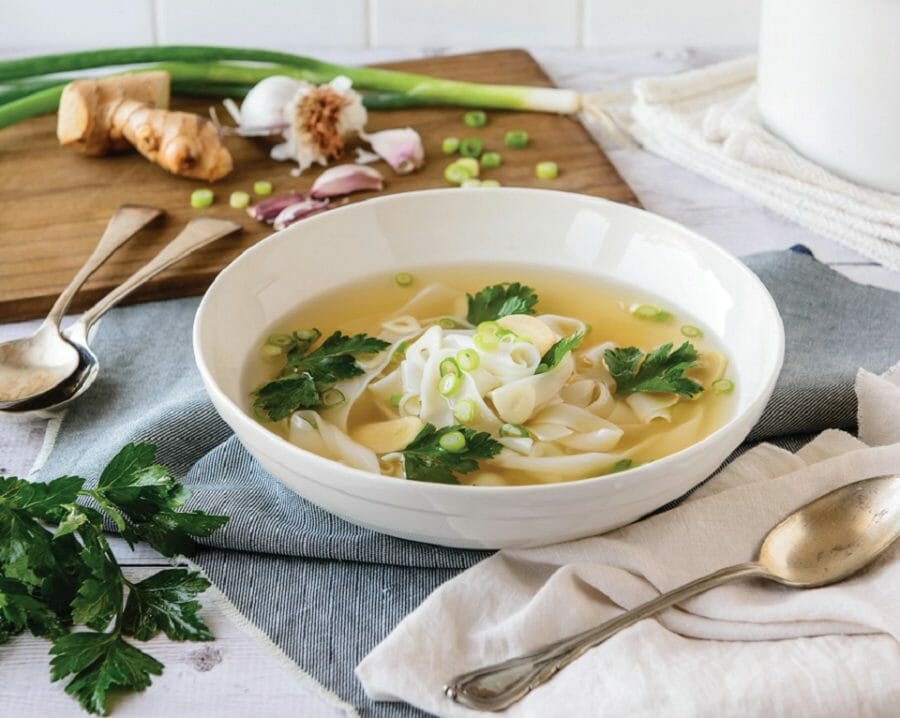 Give your whole family a boost with this nutritious broth! Soups are ideal to help boost your immunity as not only do they hydrate you with the high liquid content but they're also loaded with nutrients that are cooked into the meal. Garlic, ginger and lean protein are all great immunity boosters.
6.Chicken and Spinach Pasta – $2.21 per serve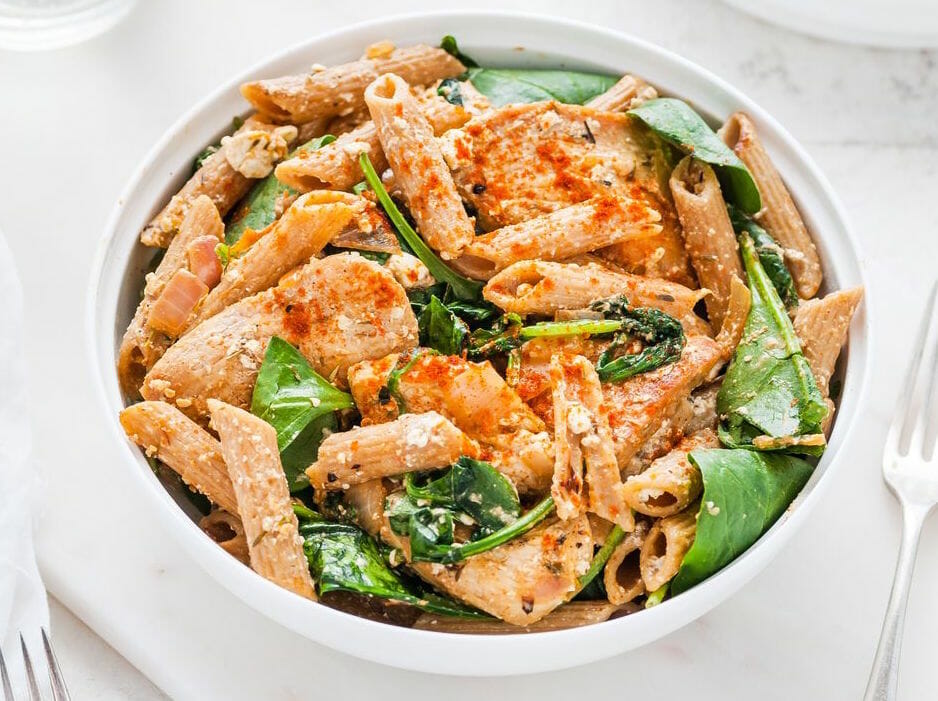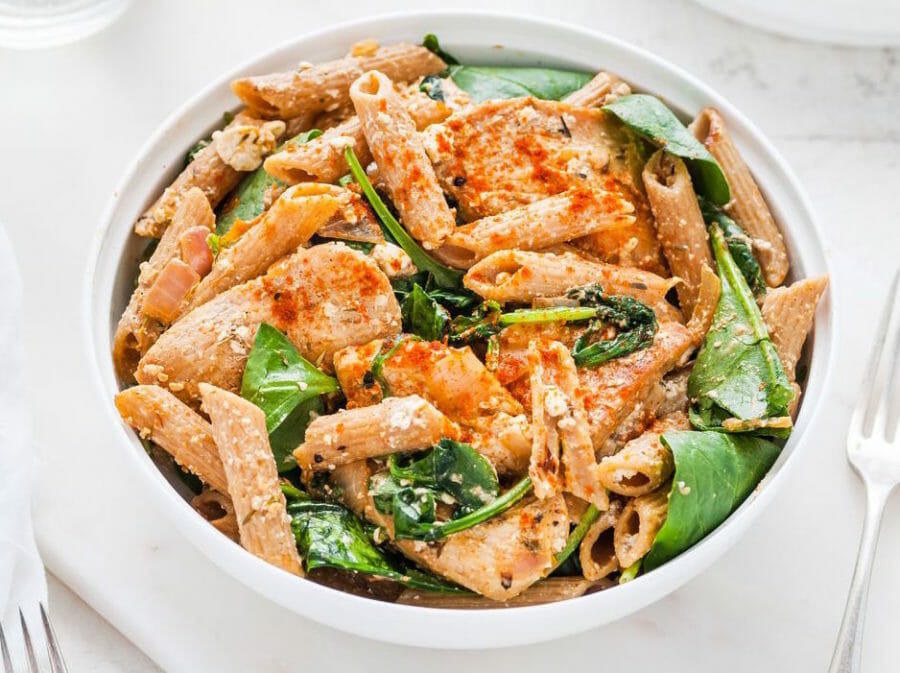 Dried spices add a nice kick of flavour to this simple pasta meal without breaking the bank.
Want to make it even cheaper? Switch out the chicken breast for chicken thighs instead. Why not make a double batch and use leftovers for your lunches for the week?
Get the recipe on the 28 Day Weight Loss Challenge
7.Baked Chicken Spaghetti – $1.95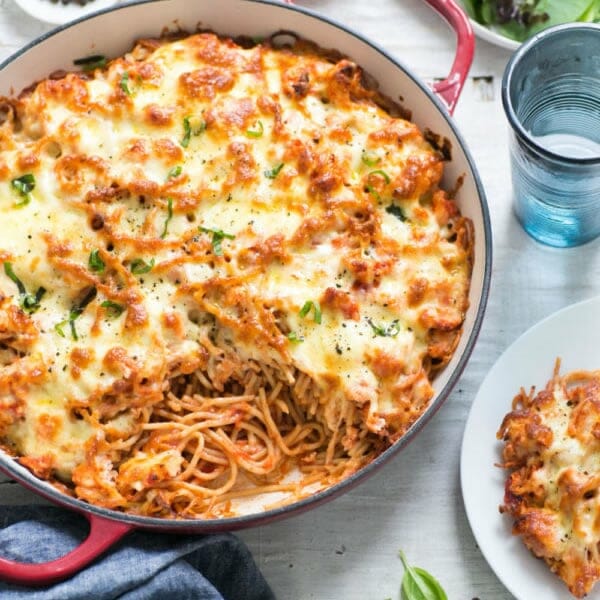 This has got to be one of the most popular recipes in the Healthy Mummy community! Mums love it! Using budget friendly chicken mince and pasta, this tasty baked family meal makes your dollar go further!
There you have it!! 7 YUMMY tried and tested healthy chicken meals that are kind to your wallet!
Cook family-friendly, delicious and healthy meals with The 28 Day Weight Loss Challenge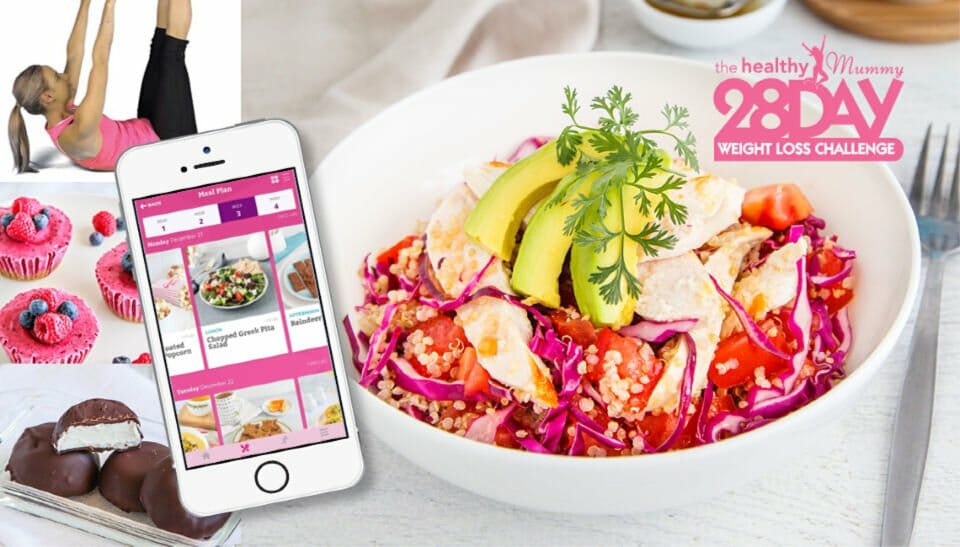 These recipes from our  28 Day Weight Loss Challenge are a great example of just SOME of the delicious, healthy and easy to make snacks and meals you can tuck in to.  
With over 4,500 recipes to choose from our 28 Day Weight Loss Challenge helps you eat well (and deliciously) with ease and while losing weight.
You can learn more about our Challenge HERE.