7 Mums Who Battled Their Body Demons And Won!
When you're on a weight loss journey, you learn to be a fighter. You fight food temptations, you fight the voice that tells you to skip exercise today, you fight to be fitter, stronger and healthier. These seven sensational mums were able to win their body battles, and they've come out on top of the world!
Just reading their motivating stories will get you excited about your own future, and remind you that this isn't a race – your transformation won't happen over night. But, as these mums prove, every single day is a victory in itself.
1. Elle Temple
Elle says: "Most people don't know that I had always been overweight as a child, teen and adult before I found The Healthy Mummy. Today my message is that you can get in great health and shape after having a baby!
"The first pic is a few weeks before I fell pregnant at 72kg, the second pic is just before my son turned two at 59kg."
2. Rae Willingham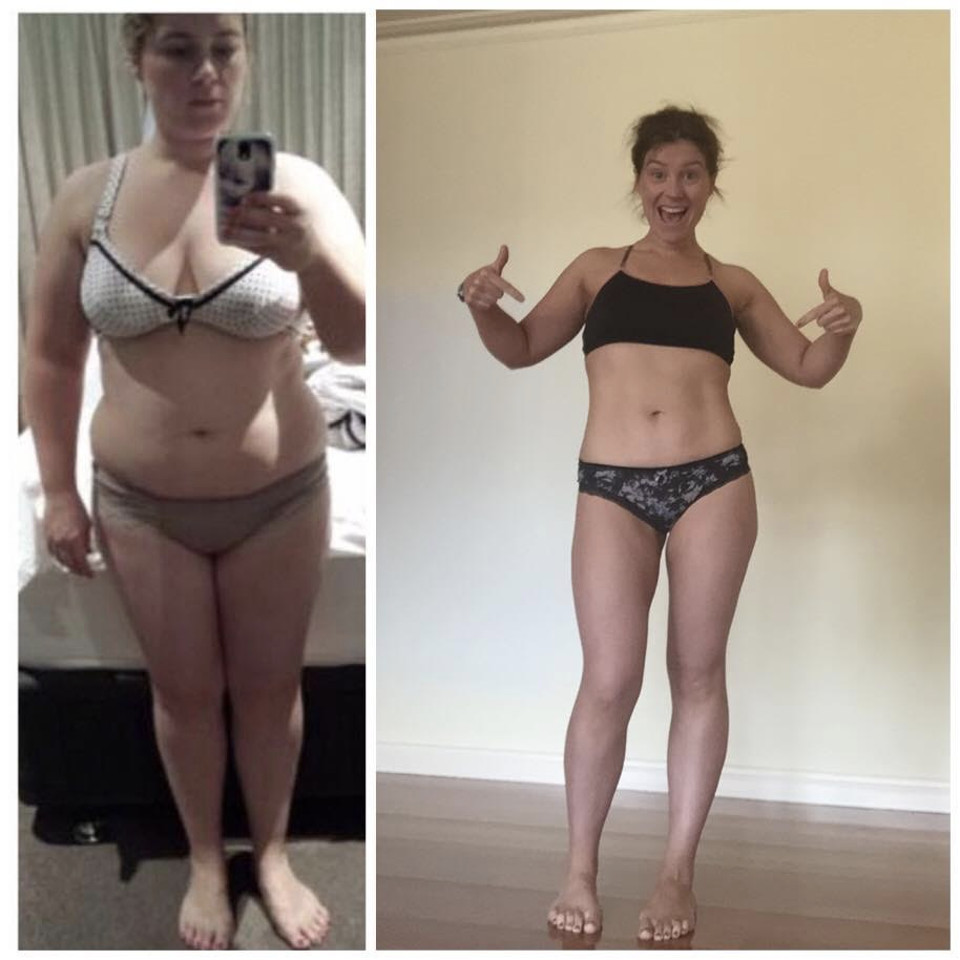 Rae says: "See that women on the right? That women is healthy and HAPPY and I am so darn proud of myself I could burst. I am so close to getting to my goal and it is all thanks to The Healthy Mummy. Legit.
"The Healthy Mummy plans have turned my frown and my life upside down. The photo on the left was me at my breaking point. I'd lost 10kgs from my biggest ever non pregnant weight but in hideously unhealthy ways and I was still unhappy, anxious and speaking to my doctor about a mental health plan.
"I knew something had to change and change it did. I have lost 18.5kgs by using the 28 Day Weight Loss Challenge and The Healthy Mummy smoothies but what I have gained is the only thing that needs to be spoken about:
A new career.
A new confidence.
Self love.
A happier marriage.
Happy kids who have a mother who joins in.
A new group of friends.
A HEALTHY lifestyle that will stick with me FOR LIFE.
"This isn't a fad. I'm not just another well posed female advertisement who has ample hours a day to work out and someone to cook for me. I am a mum of three preschool girls who works full time hours.
"I've done this mostly from home, around my kids, without cutting out any food groups, whilst still enjoying a glass of wine and a good old fashioned takeaway pizza when I felt like it. It's been two years with a brief spell of baby making between these photos.
"If you were looking for the thing that will change your life and help you to take back the control your health and the health of your family, you've found it."
3. Lea Maree Davis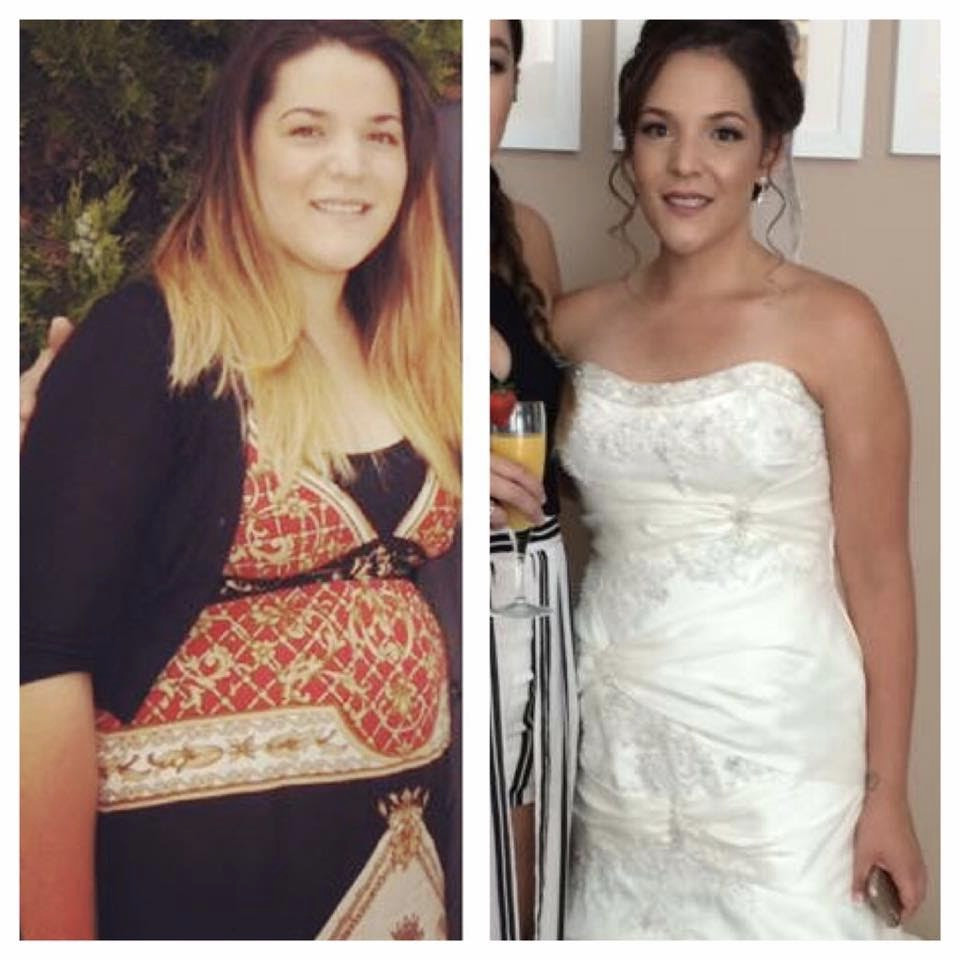 Lea Maree says: "I have lost and maintained 25kgs since joining The Healthy Mummy two years ago. I have learnt how to cook healthy and yummy meals for myself and my family. I have gained confidence and a new outlook on life that I never had before.
"The Healthy Mummy is such an amazing program with a wonderful community and support system!"
4. Emma Lancaster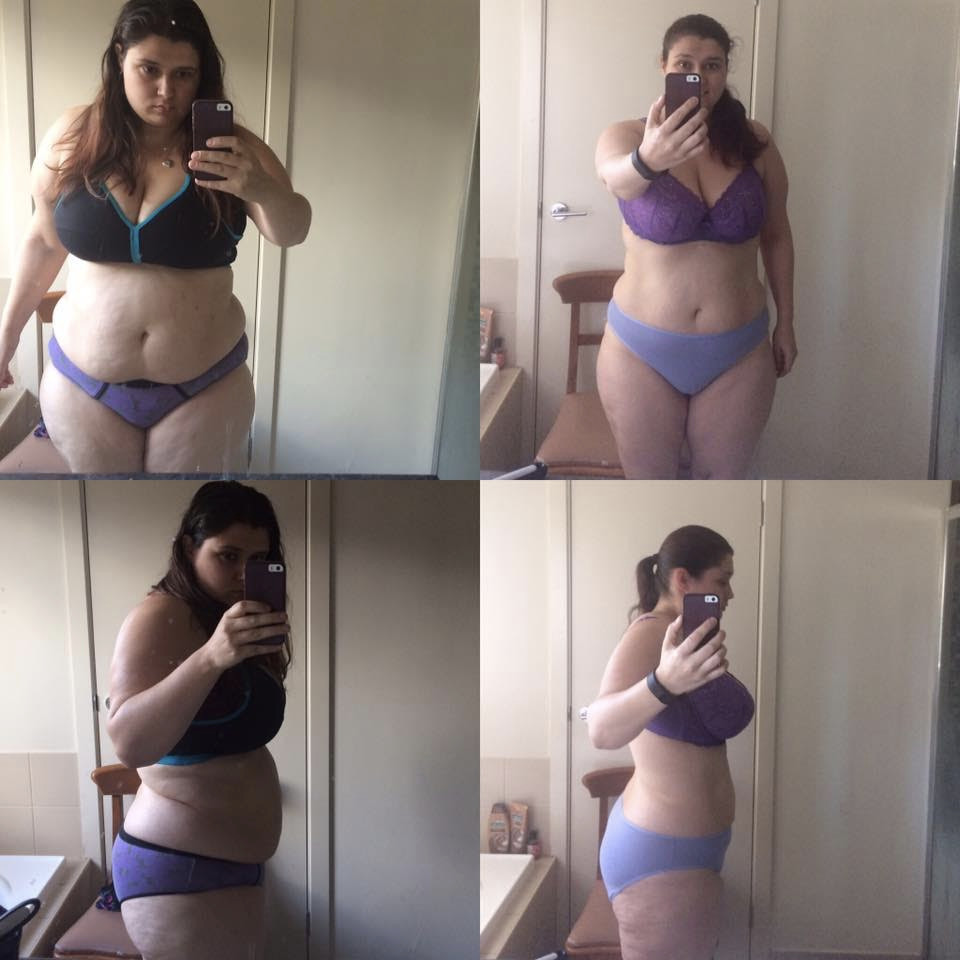 Emma says she had to stop making excuses, in order to change her life: "Excuse – I have PCOS. Excuse – I have a slow metabolism. Excuse – I don't have time to workout. Excuse – I am injured. Excuse – Healthy food costs more. Excuse – I don't have time to make healthy food.
"I had all these excuses, it lead me to put on weight like crazy after I stopped breastfeeding. What I have learnt since January is that, yes I do have PCOS, a slow metabolism and injury but it doesn't mean I have to live a life of obesity.
"I have lost 16kgs since January, most of the weight came off with NO exercise as I was crippled until August. I have also learnt that healthy food is cheaper than takeaway and processed food, it doesn't take much time to prepare and when I eat healthy I feel 100 times better.
"This knowledge has come from The Healthy Mummy 28 Day Weight Loss Challenge. The challenge is set up for busy mums in mind. The meal plans are all customisable, there is an easy to follow shopping list and you get daily exercises which only take 20 minutes to complete.
"Thanks to the challenge and my weight loss I now go to the gym at least two times a week and Healthy Mummy trainers twice a week. I cook delicious and healthy food that my whole family loves. I save on my grocery bill which never goes over $150! I feel more confident, fit and healthy than I have ever felt before. I am so thankful to Rhian for setting up The Healthy Mummy it really has changed my life."
5. Stacey Gittus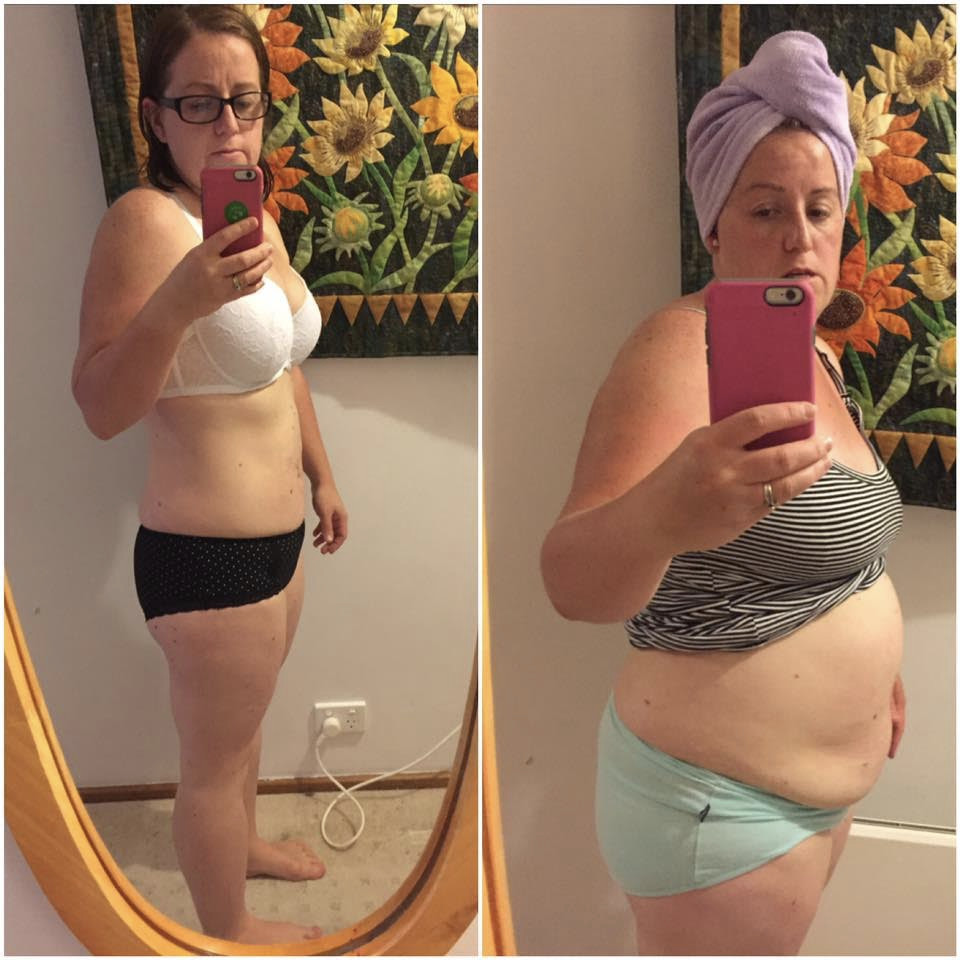 Stacey says: "It's 10 months since I joined The Healthy Mummy and the 28 Day Weight Loss Challenge and today I'm taking time to recognise how far I have come. Over winter I hit a massive plateau and I struggled to move kilos.
"I was losing centimetres but the drive to drop kilos was getting to me. At the same time I began the steady spiral into a dark place. At the start of October I hit rock bottom. My depression was at its worst for the first time in almost a year.
"The pressure of life was getting to me and I couldn't see the light to pull myself out. With the support of my amazing mum, I increased my medication and now feel like I've come out the other side.
"The point of this long winded post is I can't not thank Rhian and her amazing team enough. The things I have learnt over the last 10 months have saved me from sabotaging all my hard work. The importance of exercise and healthy eating can not be underestimated when it comes to maintaining mental health.
"I'll also add that thanks to the challenge I have lost 23kgs and in excess of 100cms off my body. I consider them all bonuses of continually being able to have a healthy mind. If your sitting on the fence about joining the 28 Day Weight Loss Challenge, jump off it. The only regret you will have is not joining sooner!"
6. Tamara Deborah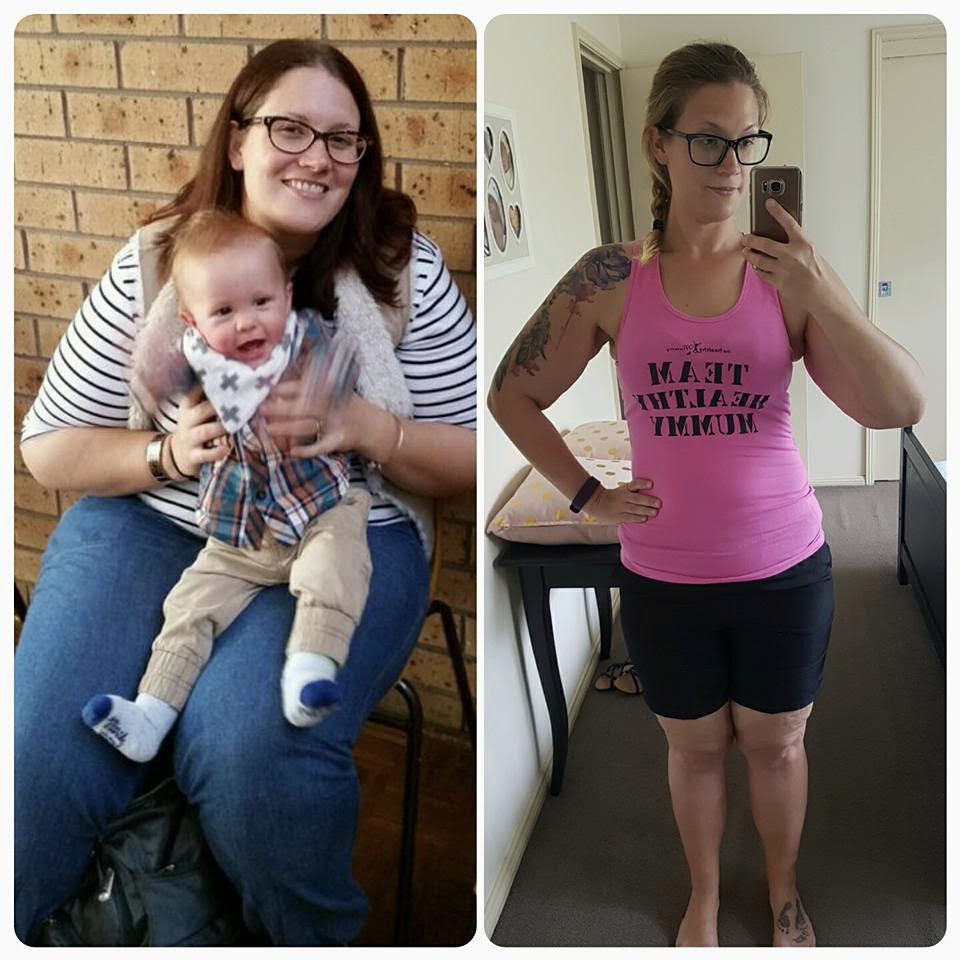 Tamara says: "Two years ago I was psyching up to start my first ever 28 Day Weight Loss Challenge. Could I do it? Would it be hard? What would the food be like? Weighing in at 113kgs I had nothing to lose except my weight and a lot of it.
"Two years later, I've lost my weight. I did it, yes it was hard but 100 per cent worth it. I'm not at my goal yet but I've been maintaining for a year now and that means more than anything. My whole life has changed for the better."
7. Amanda Corzo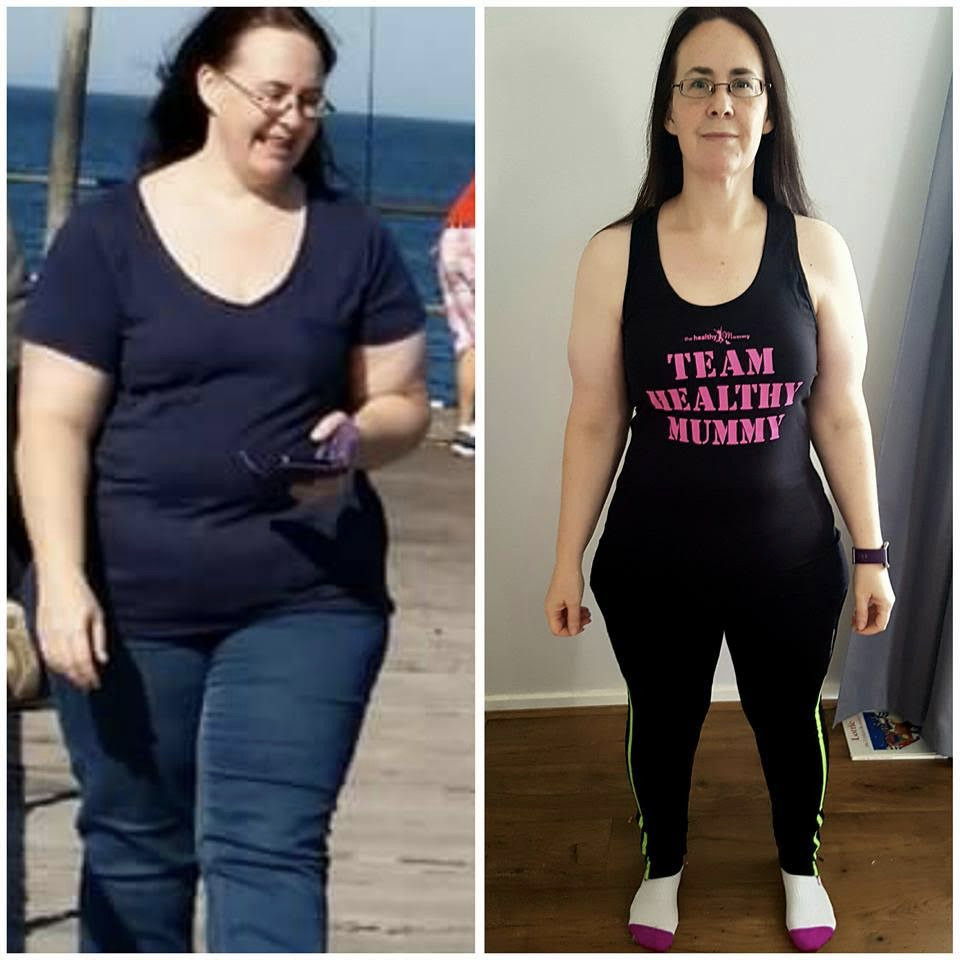 Amanda says: "The end of October it marked six months since I started The Healthy Mummy. Although I still have a way to go I am so happy with my progress! The start of May I was just over 100kg and now I am under 77, a loss of around 23kg.
"I always struggled with eating during the day as with six children things can get hectic and then I would binge at night! Now thanks to The Healthy Mummy smoothies, which I love, and the great range of recipes The Healthy Mummy has helped me find the right way to fuel my body to keep active and it has transformed my life! "
Take a bow, ladies, we applaud you! It's so amazing to hear how losing weight and getting healthy has helped this women not only shake their body demons, but improve all facets of their lives! Want to transform your life? You're just one click away!