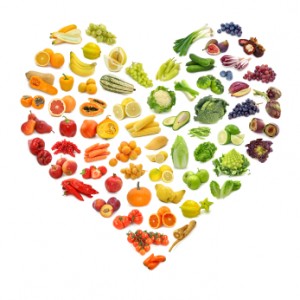 I don't like to pick out healthy foods being better than others but if you are going to picky there are some fabulous foods you can include in your weight loss diet or part of an overall healthy eating plan.
Here are 7 weight loss foods to include in this week's shop.
1.       Black beans
They are a great source of protein but a substantially lower in fat then some cuts of meat. This mean you get your satisfying fullness from the protein without the added calories. Black beans are also a good source of fibre which also aids in satiety and weight loss.
2.       Oats
The rolled kind found on most of our supermarket shelves are a great source of fibre and a great addition to not only your baked goods, but also as a breakfast option in porridge or homemade muesli or of course the famous Healthy Mummy Smoothie.
3.       Berries
All berries are great for you but the bluer they are the higher the antioxidant levels. Add them to your smoothies, as a snack with some yoghurt or on top of some breakfast cereal. They are also a great source of fibre with around 5 grams per cup.
4.       Pomegranate Seeds
You have heard of the juice, try the seeds they are high in antioxidants, fibre and delicious sweet without too many calories. I saw pomegranates in the supermarket this week and they were quite cheap. You could eat by themselves or sprinkle them on salads.
5.       Quinoa
A great option as a swap out for rice or pasta. Quinoa is not only a great source of fibre it is also a great source of protein. You could also use it as a filler in salad or as the base. Add in some chopped fruit, nuts, and lots of herbs and you could even have  tabbouli inspired quinoa dish.
6.       Salmon
Don't be afraid of the fat content because it is the fat in this fish which gives us the abundance of omega 3 fatty acids which are incredibly important for our immunity, heart health, brain and eye health.
7.       Green tea
Green tea is a great addition to your weight loss program as it is high in antioxidants, no fat and incredibly hydrating. Try and stick to caffeine free options especially if you are pregnant or breastfeeding.
Special Offer & 10% Discount
If you are ready to lose weight then The Healthy Mummy plans offer a healthy and safe exercise and diet routine that are safe if you are breastfeeding and you can use code LOYALTY for a 10% DISCOUNT at the checkout