7 Ways You Can Reduce Your Grocery Bill
We're not just about tightening waists here at The Healthy Mummy, we're also passionate about helping you find ways to tighten the belt, especially on your weekly food and grocery shop. That's why we've come up with 7 ways you can quickly and easily reduce your grocery bill.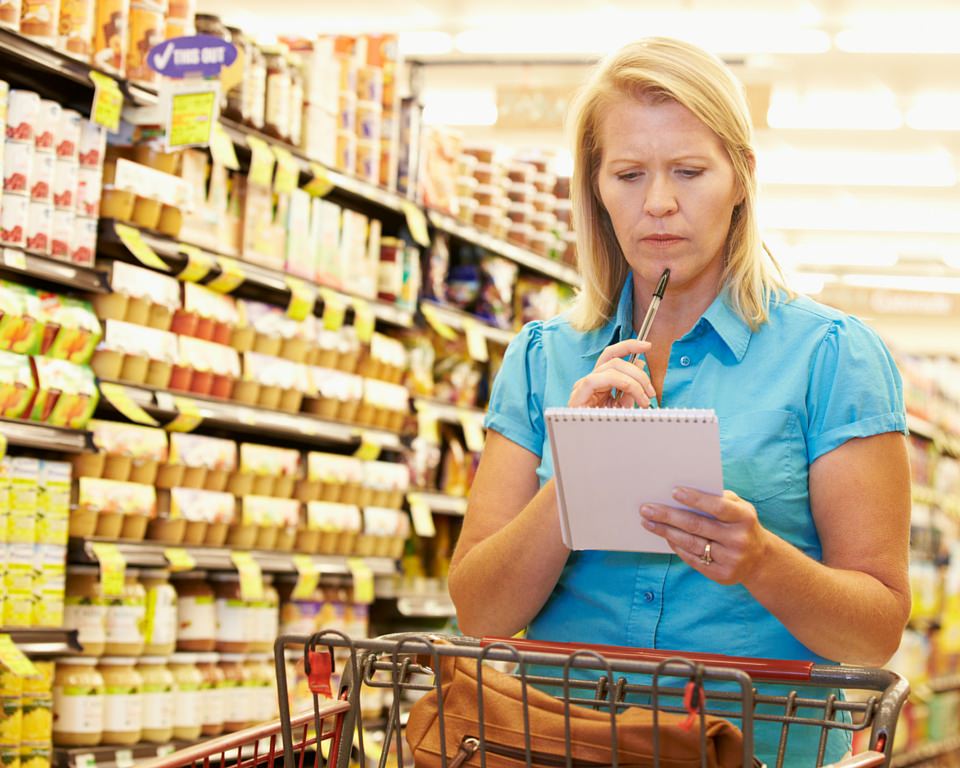 *We did a survey on our website with over 19,00 mums from our Healthy Mummy Community of mums and found out that 67% of mums spend under $200 on their weekly shop. If you'd like to reduce your grocery bill, then we have some great tips to help.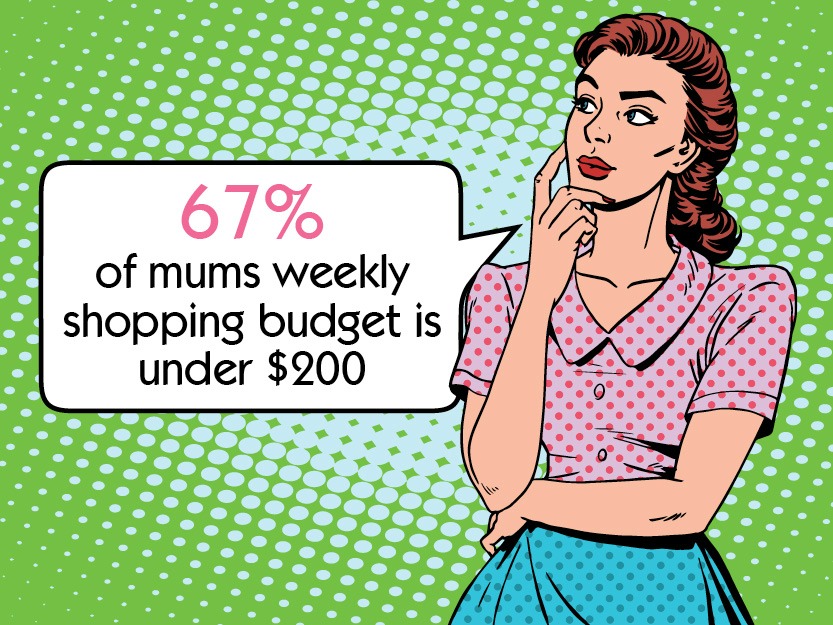 No doubt you're already aware of the fabulous benefits of a weekly meal plan on our 28 Day Weight Loss Challenge. It means you only buy what you need, so there's no last minute dashes to the supermarket and you save money on rogue purchases.
Top tips to reduce your grocery bill
1. Shop late at night to score specials
While it's not always possible to head out late at night, either because you're too tired or you have kids to mind, if you visit the supermarket just as it's about to close you might score some last minute bargains, especially in the deli and bakery department.
2. Write a list and stick to it
Lists are ridiculously hard to stick to because you often come across bargains that you simply must have. Do you best to avoid temptation and only buy the things you need, you will save stacks of cash this way. If you manage to stick to it make sure you reward yourself with your favourite healthy treat. Good news is that the 28 Day Weight Loss Challenge comes with a personalised shopping list too to make shopping easier too
3. Avoid taking your kids and (husband)
If you take the kids with you then your stress levels will rise, you'll get distracted and forget things and panic buy in a hurry because you just want to get the heck out of there. They might also use pester power to get you to buy things you don't need. It also has to be said that some husbands are as bad as kids and will often quickly fill your trolley up with treats.
4. Sign up for one of those annoying rewards card
Yes they are a pain to carry around but they actually do save you money, well after a little while anyway. You'll be spending the money anyway so why not be rewarded for it, the form takes a few minutes to fill out but you'd be crazy not to take up any offer of discounts or rewards.
5. Shop around if you can
Some shopping centres have a few different supermarkets and each with weekly specials. Some compete with products but others have items on special on alternative weeks. Keep an eye out and use catalogues to help you find the cheapest product. It can be a pain going to three different shops but you could save a stack of cash.
6. Try online shopping to reduce temptation
While some people like the actual process of looking at products, reading labels and slowly moving about the supermarket, many busy mums and those with newborns just don't have the time or energy. Shop online and you are less likely to buy an item just because it's heavily reduced, although not always. The specials online are also tempting!
7. Send someone else
If you're fortunate enough to have someone who can do the shop for you, maybe your partner, a family member or an employee, it's likely they will stick to the list you write for them. Not only will this be one less thing for you to do, but there'll be less chance of overspending on luxury or non-essential items.
* Survey results taken from 1,950 mums from our Healthy Mummy Community.