How to get the most out of cooking in Home Isolation
At the Healthy Mummy, we are all about helping busy mums with practical and useful ways to look after themselves and their families. In these unprecedented times of home isolation, it's never been more important to stay as healthy as possible by eating well and staying fit.
Home isolation has brought with it many challenges, but there are also plenty of opportunities. You may find yourself with a little extra time in the kitchen to bulk cook or experiment with new recipes.  You may want to reduce your grocery budget, focus on meals using pantry staples or look for alternatives to the weekend takeaway.
We have come up with our favourite recipes for "Home Isolation" that are all from the 28 Day Weight Loss Challenge.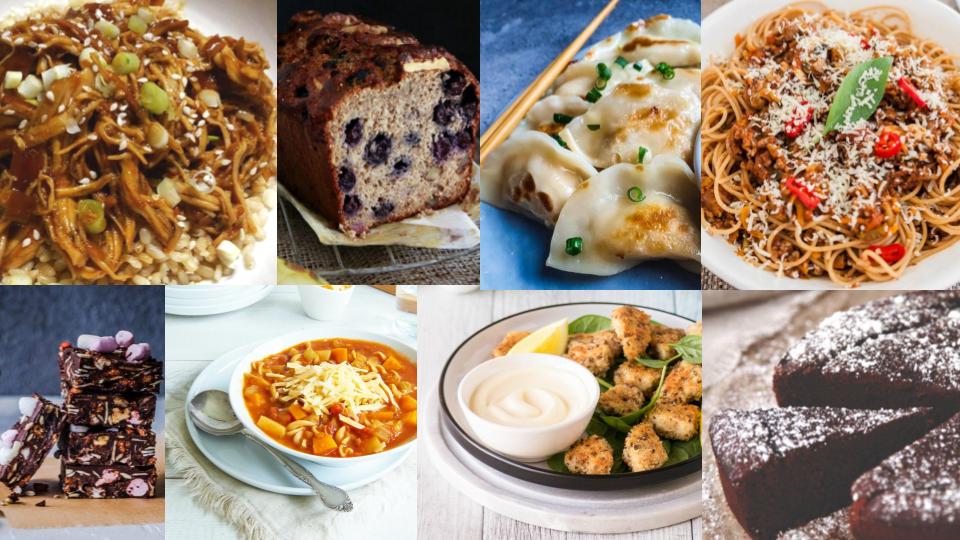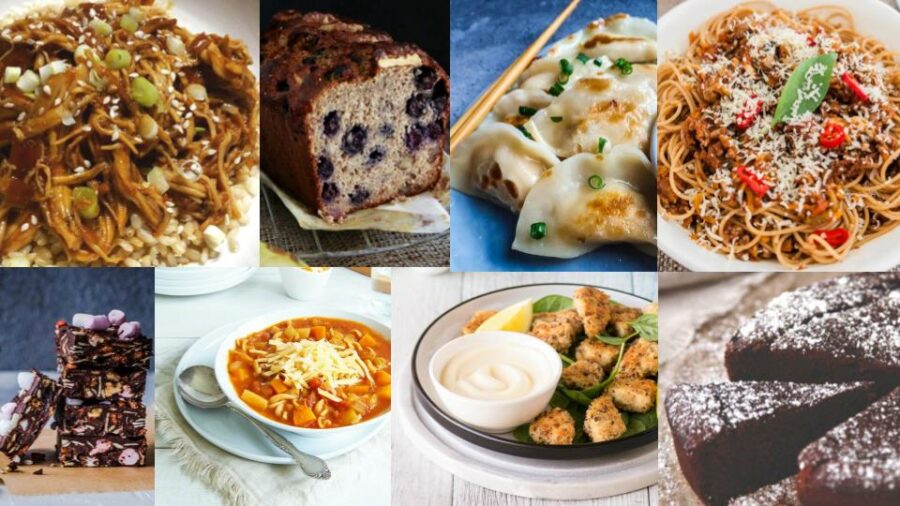 Top 8 Recipes to cook in Home Isolation
Utilize pantry staples
When you're in home isolation and can't get out to the shops as regularly as you'd like, it's good to use pantry staples to rustle up yummy and healthy meals that the whole family will love. Having some great go-to recipes that utilise rice, pasta, canned fish and legumes, means that with a few healthy pantry basics, you're never far away from a delicious meal.
Satay Fried Rice With Egg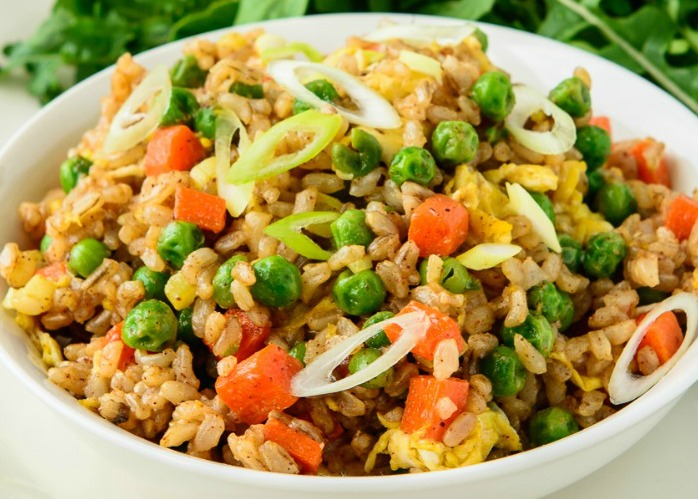 This recipe from the 28 Day Weight Loss Challenge is super popular in the Healthy Mummy Community as it uses basic ingredients and is budget-friendly. It also tastes amazing and is a hit with kids! Choose a natural nut butter with no sugar or salt added to get the maximum nutritional benefit. Peanut butter actually has belly-blasting properties, as it's a good source of niacin, which helps prevent belly bloating.
Get the recipe for Satay Fried Rice here
Bulk Cook
Make use of the extra time you have at home by bulk cooking some family-friendly meals. Cooking in bulk means that you will actually save time and money further down the track. Just with a little bit of planning, you can stock your freezer with heaps of delicious and family-friendly meals ideal for when you're time poor or just don't fancy cooking.
One Pot Spaghetti

This One Pot Spaghetti is one of our most popular recipes. It's perfect to cook in bulk and portion up for the freezer, and yes even the pasta goes into the same pot!  It contains 6 different veggies so packs a nutritional punch too. Get creative and use the veggies your family loves. Community Member Sarah Stevens shared a pic of her recent cook up – 36 portions of One Pot Spaghetti done for her freezer.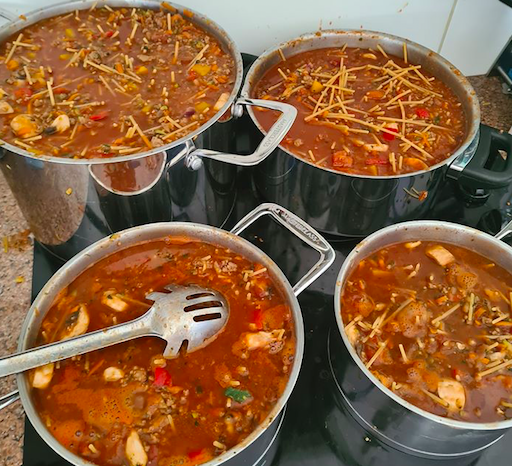 Get the recipe for One Pot Spaghetti here
Brush up on cooking skills
Now is a great time to brush up on your cooking skills and try something new. Is there a recipe you've been dying to make but never seem to have the time? Or an ingredient you've never really used before? Why not take this time to give it a go.
Healthy Chicken and Lemongrass Pot Sticker dumplings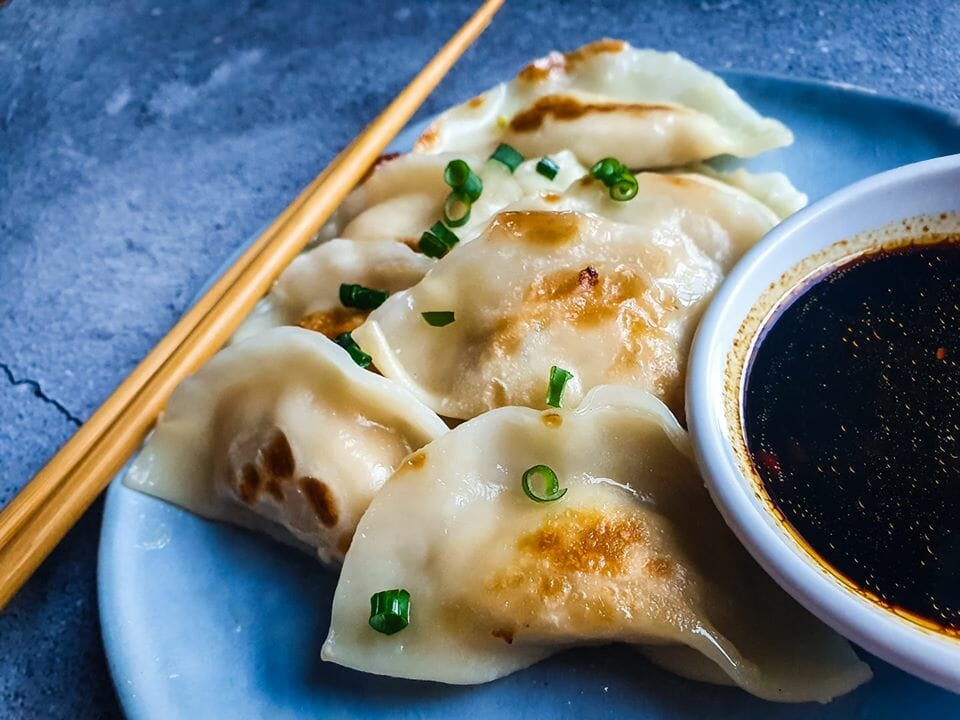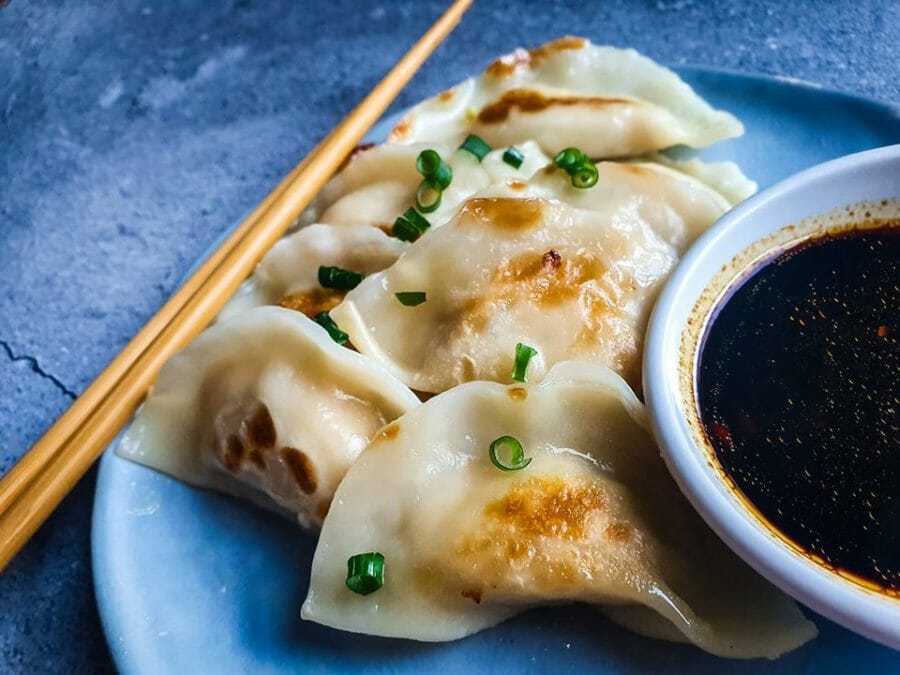 Everybody loves dumplings! But it's surprising how many people haven't made them at home. The 28 Day Weight Loss Challenge has heaps of different and delicious dumpling recipes.  These Healthy Chicken and Lemongrass Dumplings are easy to make and you can customise ingredients to suit your tastes. Once you've made these, you won't go back to shop bought dumplings again! Another delicious Chinese dumpling recipe!
Get the recipe for Chicken and Lemongrass Pot Sticker Dumplings here
Utilise seasonal produce
Whist some basic ingredients have been tricky to get hold of during this time, seasonal produce is not only readily available, it's also kind to your wallet. Take advantage of what's on offer and stock up your fridge with seasonal veggies like carrots and celery.
Autumn Minestrone Soup

This hearty soup uses seasonal produce and pantry staples and only takes 30 minutes to get on the table. It's a great recipe to make in a large batch so you have one meal for the family table, and one meal for the freezer!
Get the recipe for Autumn Ministrone Soup here
Immunity Boost
With winter right on our heels and a global pandemic underway, boosting our immune system is vital to keeping us healthy. Our immune system is supported by what we eat, so make sure your diet is full of fresh fruit and vegetables, wholesome whole grains, nuts, seeds, meat and dairy.
Superfood Rocky Road

This Super Food Rocky Road from the 28 Day Weight Loss Challenge is loaded with nuts, seeds and fruit to keep you energised and your immunity boosted. Making snacks like this yourself will save you money and avoid reaching for the unhealthy options.
Get the recipe for Superfood Rocky Road here
Get out your slow cooker
As the weather turns cooler, take full advantage of your slow cooker to create some wonderfully warming dishes that are family and budget friendly. You don't need to be a slave to the kitchen, let the slow cooker do all the work freeing you up to get on with other things.
Healthy Slow Cooked Asian Chicken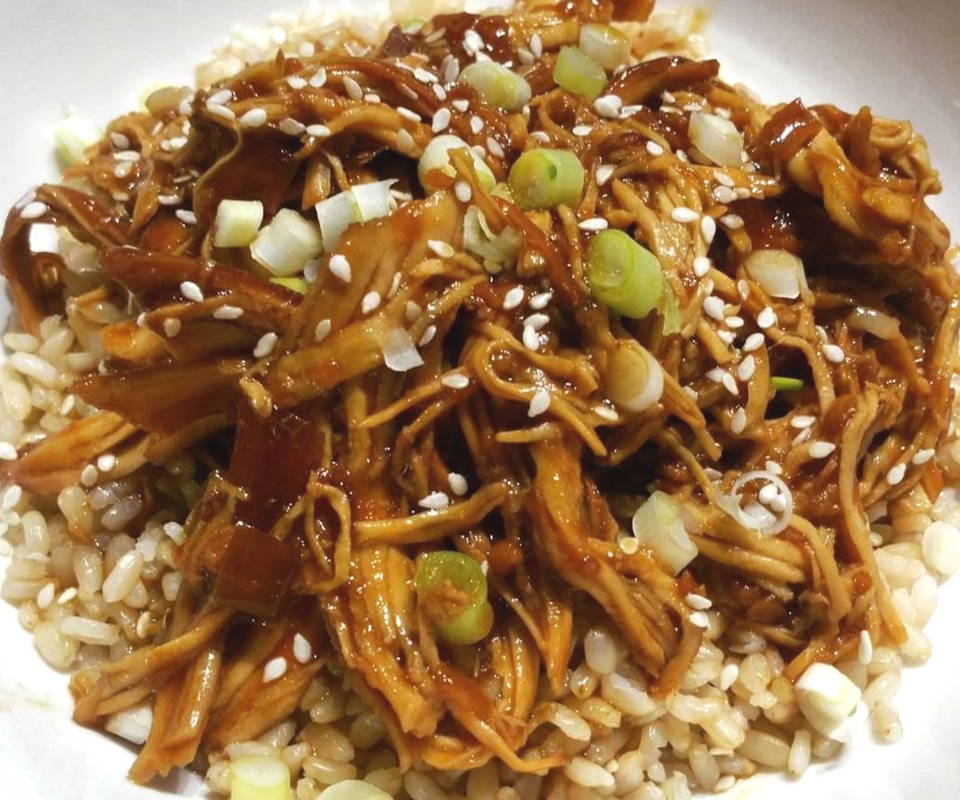 The Healthy Mummy Community RAVE about this recipe. It's ideal for the cooler months, is only 320 calories (including the rice!) and is the perfect alternative to the usual calorie-laden Asian takeaways.
Get the recipe for Slow Cooked Asian Chicken here
Involve the kids
Get your kids involved with meal preparation and cooking!  With many schools still closed, this can be a great opportunity for some learning in the kitchen with measuring and weighing ingredients as well as teaching your kids some tangible life skills.
Healthy Homemade Chicken Nuggets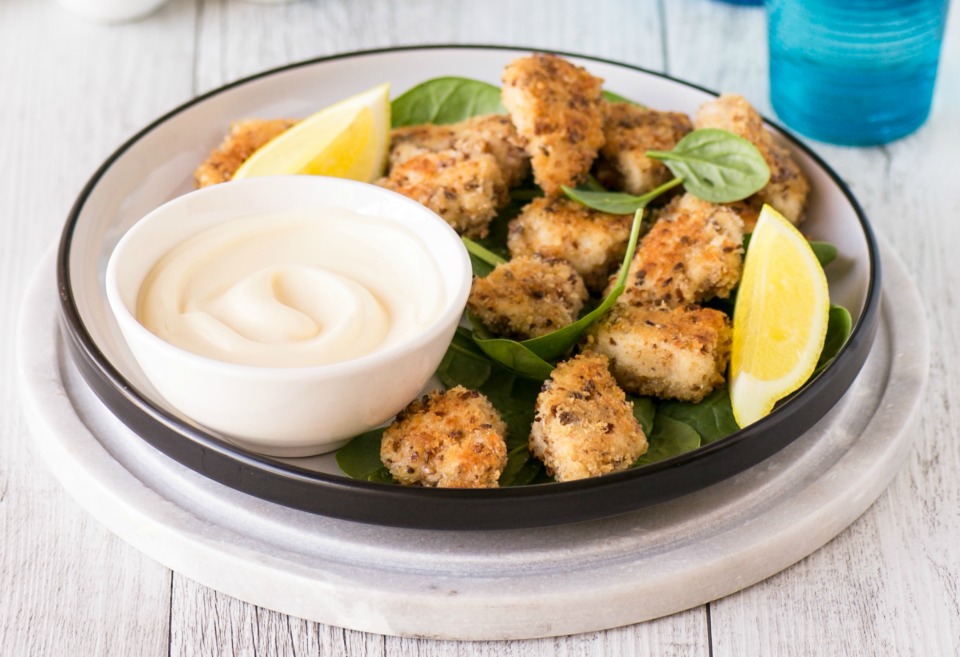 This is a great recipe to make with the kids. It's a fast-food alternative that they can be involved with making but more importantly, they are going to love eating!
Get the recipe for Homemade Healthy Chicken Nuggets here
Do some baking
Baking can actually be therapeutic and stress-relieving. There is instant satisfaction when a tray of cookies or warm banana bread comes out of the oven. Plus many of the baking recipes on the 28 Day Weight Loss Challenge can be bulk cooked and frozen for another day.
Healthy Wholemeal Apple and Blueberry Loaf

This yummy Apple and Blueberry loaf makes 15 slices so is perfect to make ahead, cool, then freeze in individual slices. Then just defrost as needed for a healthy snack. Only 145 calories per serve.
Get the recipe for Apple and Blueberry loaf here
Treat yourself!
During this stressful time, it's important that we look after ourselves both physically and mentally and not deny ourselves all the things we love. Enjoying a healthy treat is actively encouraged on the 28 Day Weight Loss Challenge, as it's much more likely you will stay on track with your health goals.
Flourless Chocolate Cake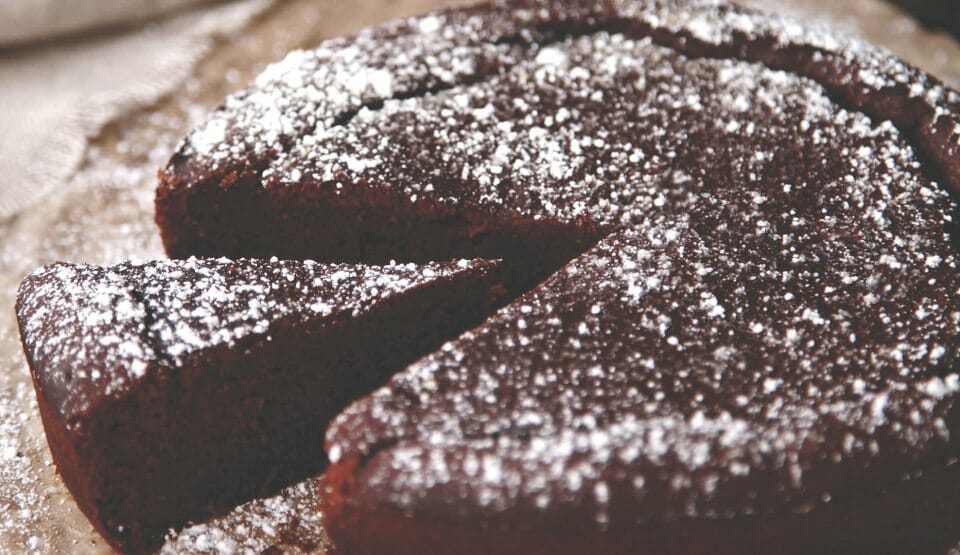 This showstopping chocolate cake recipe is not only gluten-free and sugar-free but it also contains healthy chickpeas. It's just 201 calories per serve and only uses 5 ingredients. Why not whip it up as an indulgent but guilt-free treat.
Get the recipe for Flourless Chocolate Cake here
Get thousands more recipes for Home Isolation on the 28 Day Weight Loss Challenge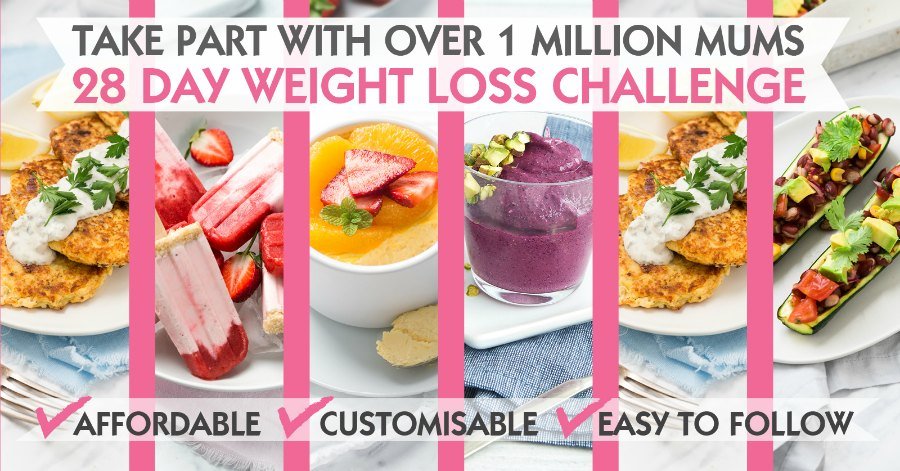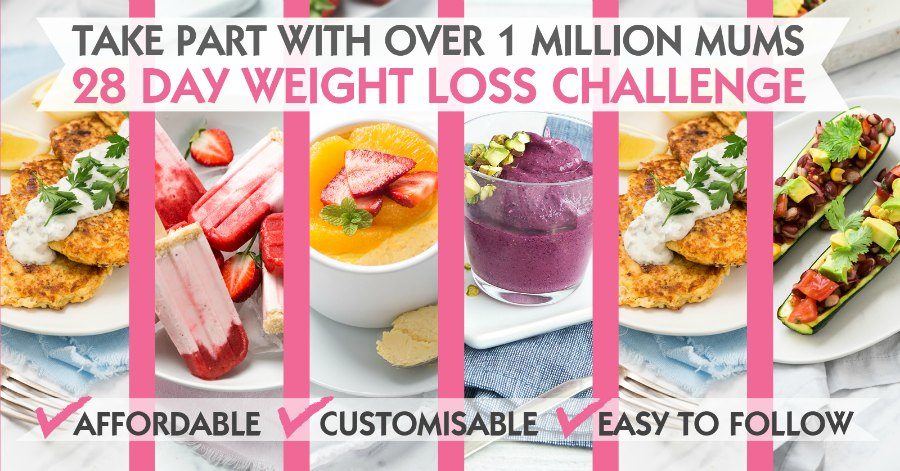 Our 28 Day Weight Loss Challenge is an affordable, customisable weight loss program PROVEN to help mums reach their weight loss goals.
Our Challenge entails:
28 days of at home exercise routines (no gym needed) – with video instruction
Customisable and breastfeeding friendly meal plans
Time-efficient exercises for busy mums – under 30 mins
Challenge combines Pilates exercises with interval and circuit training (HIIT)
Suitable for basic to advanced fitness levels
Home to thousands of EASY-TO-MAKE recipes!