If you've ever wistfully looked at the hundreds of before and after pictures we've shared and thought that will never be you – THINK AGAIN! These mums are about to shatter your doubts, and inspire you to take the first step towards a healthier and happier life. 
In fact, they themselves have been in your shoes – thinking they would never be a success story. But here they stand, with hundred of kgs* lost, and a whole new life gained.
1. Julia Meadows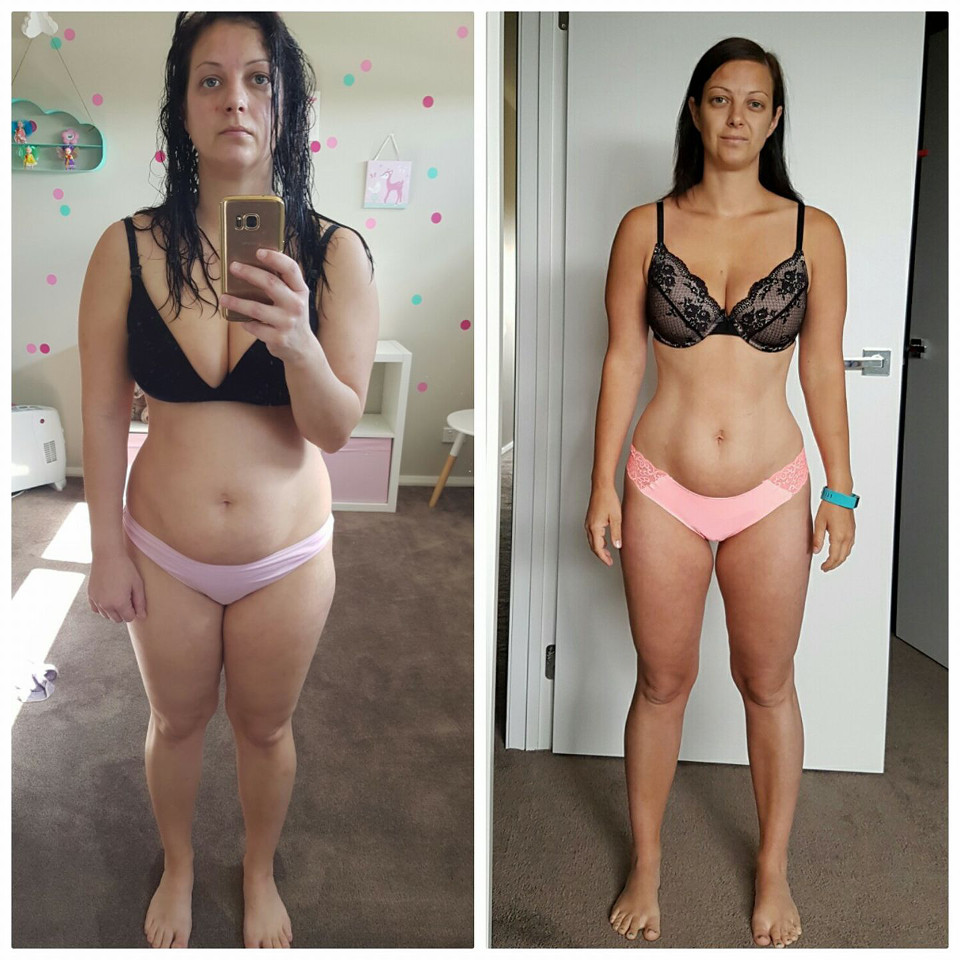 Julia says: "I started my The Healthy Mummy journey in August this year and I haven't looked back since. The meal plans are amazing and I love doing the daily exercises in the comfort of my own home.
"My kids love to join in and I'm glad I can be a positive role model to them. Today is also a major scale victory for me. After three long years I have finally managed to be in the 50s again. I couldn't believe my eyes so of course I had to take a photo. Sign up and join me and thousands of other mums on our journey to becoming a healthier and fitter version of ourselves . I promise you won't regret it!"
2. Krystle Allan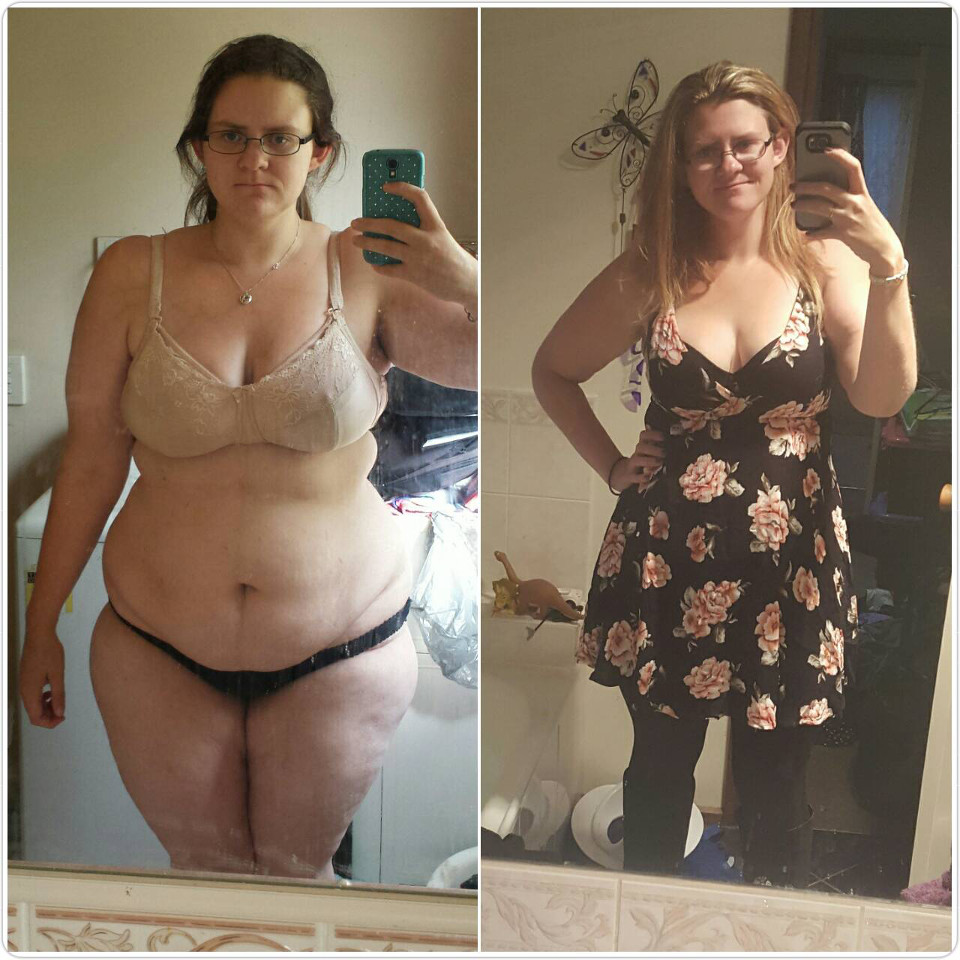 Krystle says: "I don't always see it but it's amazing what a difference 20kg* makes. I have problems clothes shopping and feel anxious going into shops but fell in love with this dress and didn't hesitate in walking in, trying it on, walking out with it and wearing it clubbing for the bestie's 30th."
3. Sophie Barrett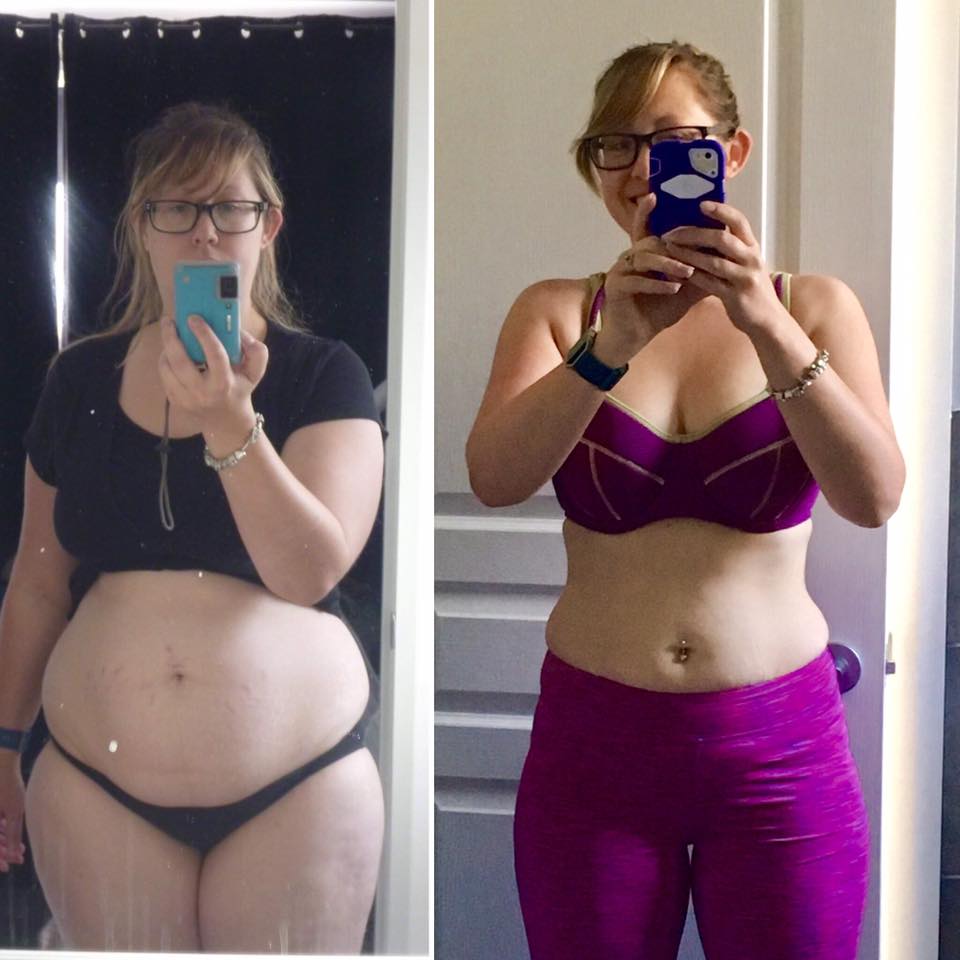 Sophie says: "When I found The Healthy Mummy in May this year I never ever thought I would be a before and after picture. I was hoping to lose some weight, but never thought I could lose as much as I have!
"I've tried other diets, and none of them I could stick to, but I LOVE The Healthy Mummy plans and all the delicious food I get to eat. I've now lost just shy of 20kg*, but it's not just about what I've lost, but what I've gained:
My wedding rings are now loose (they were getting a bit tight).
I can now sit comfortably in the backseat of the car between my children's car seats (and let's face it, those gaps are tiny at the best of times!)
I've gone from a tight size 16 to a 10-12
I've learnt how to fuel my body the correct way, with absolutely amazing food & smoothies.
I have more confidence and am starting to love my body. It's been through a lot to have 2 babies, it is strong, and I get stronger everyday.
I've gained new friends in my local group!
The program and the amazing women you see are all real mums, we are stronger than we think, we are worth the time and the effort to become the best versions of ourselves, so why not join today? You've got nothing to lose but so much to gain!"
4. Tabitha Julie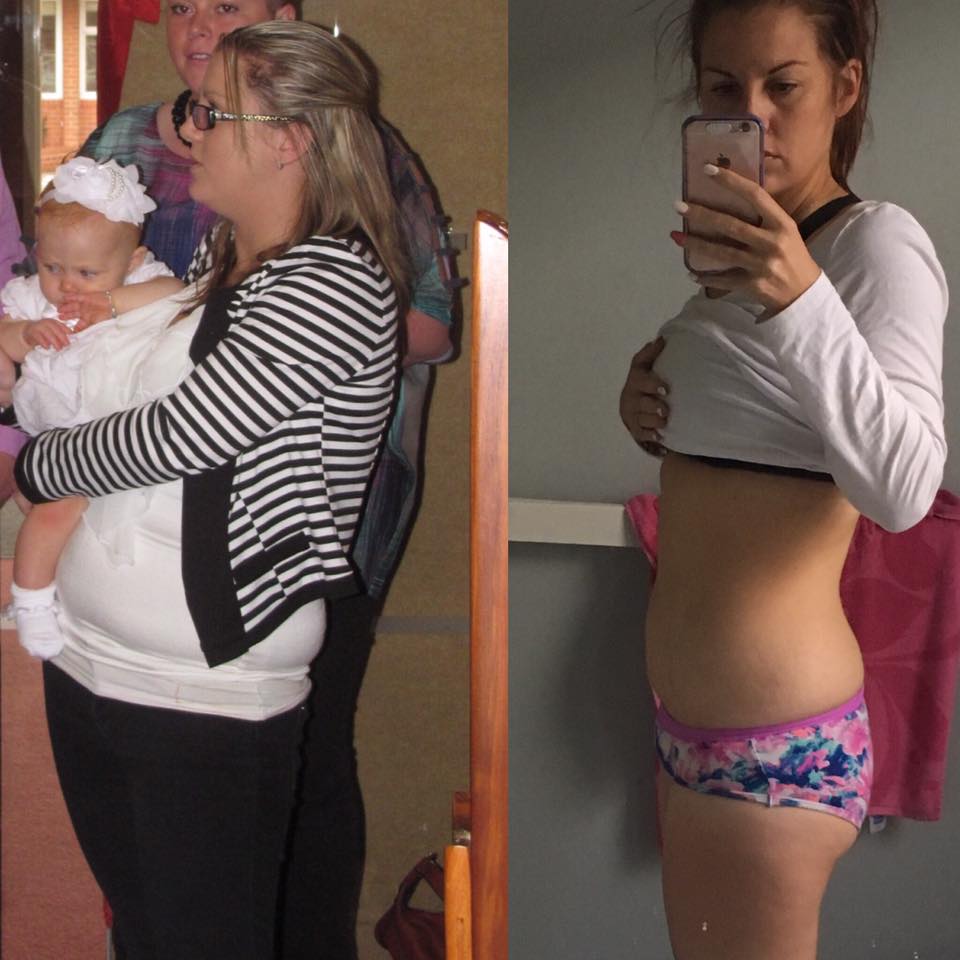 Tabitha says: "The woman in the first photo looks sad and it's 'cause I was I hated how I looked I was 70kg if not more as I stopped looking at the scales I was so depressed with what I saw looking back at me I refused photos unless I could hide behind something, didn't want to leave the house cause I felt judged every time.
"Not long after my second child an add for the 28 Day Weight Loss Challenge popped up and I wondered would this be my prayers answered I took a look in the mirror and said yes this will be it. It has taken me a little bit after a few road bumps but as of today I am now 12kg* down and many many cm making me 58.6kg and I'm ecstatic about it. Using the 28 Day Weight Loss Challenge to change the way I thought healthy was and my smoothies getting me through times where I didn't want to eat.
"I feel so much more confident in myself, I have so much more energy, I enjoy every day with myself and my children, I never feel judged and I don't hide away from anything."
5. Nikola Green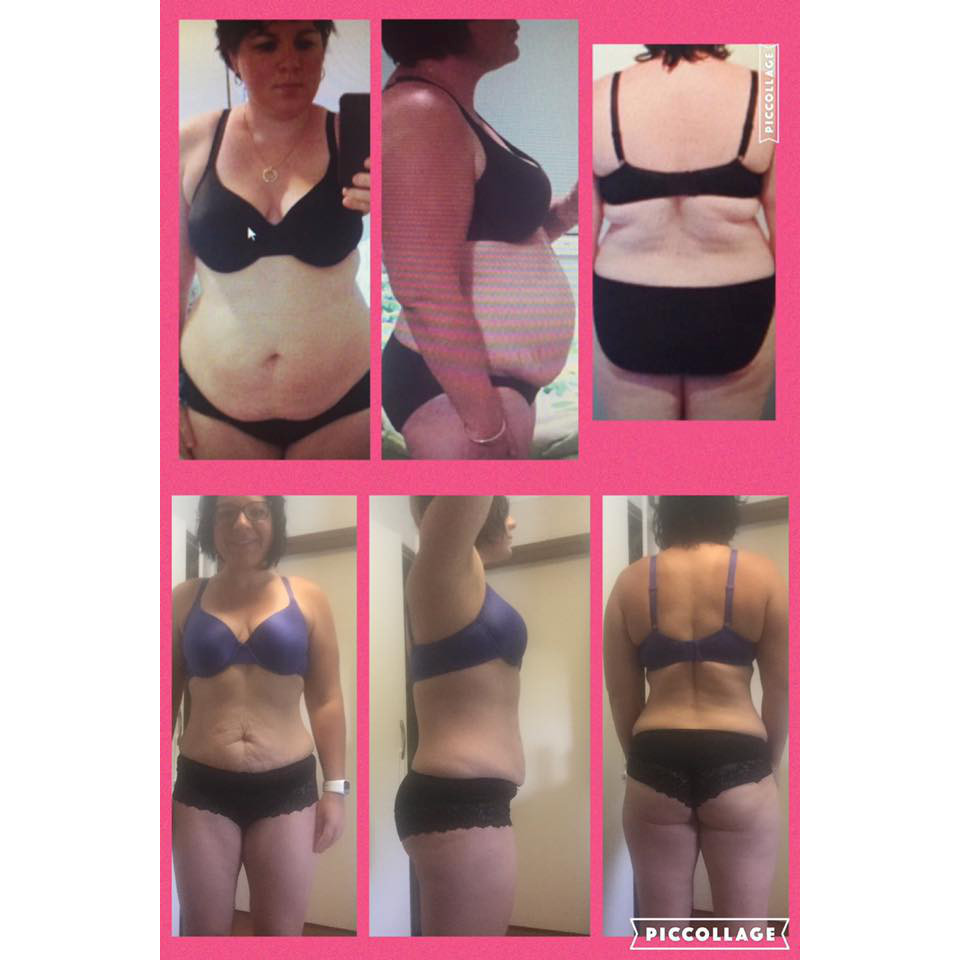 Nikola says: "No matter how many times I see photos of myself put side by side next to my before finding The Healthy Mummy photos I'm always shocked and amazed at how far I really have come. Stumbling upon an ad on Facebook for The Healthy Mummy was the best thing to ever happen. I liked what I saw:
REAL women
REAL results
REAL food
NO gimmicks
NO cutting out of food groups
"I signed up to the 28 Day Weight Loss Challenges and Healthy Mummy smoothies and haven't looked back! In conjunction with following The Healthy Mummy and training with a PT I've lost 16kg* and over 90cm from my body! I'm a changed new women who is happy, fit, strong and oozing confidence and it's all because I took the plunge and signed up then and there!
"Go on take the plunge and sign up yourself! As mums we very rarely put ourselves first but it's about time we did, so put you first and your whole family will reap the benefits just as my boys do! I now have the energy to run round and play with them not sit and watch from the sidelines!"
6. Jessica Barber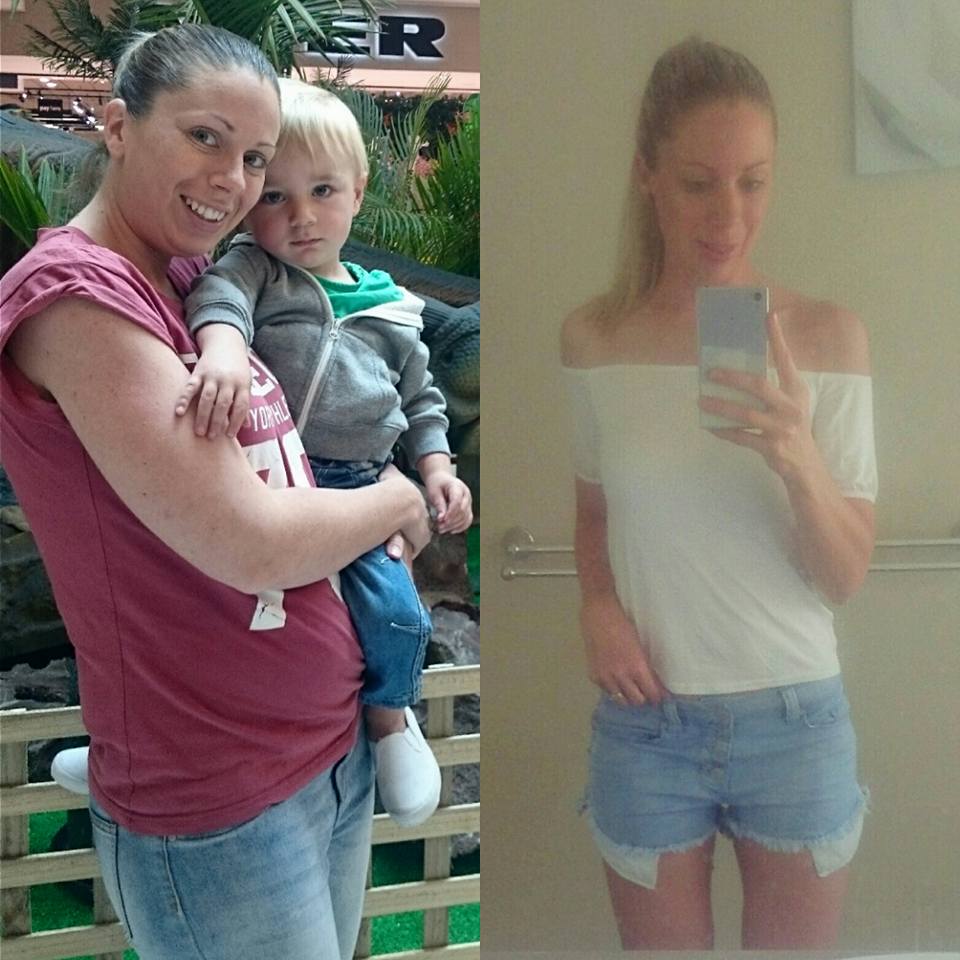 Jessica says: "Wanna know something? I love The Healthy Mummy!! I love its variety, its simplicity, its support network and most of all I love that IT WORKS!
"At my heaviest I was 83kg and today I'm comfortably maintaining my weight at 56kg*. I'm a more involved wife and mother of two. I'm more active, more confident and I'm extremely happy."
7. Ellissa Reiken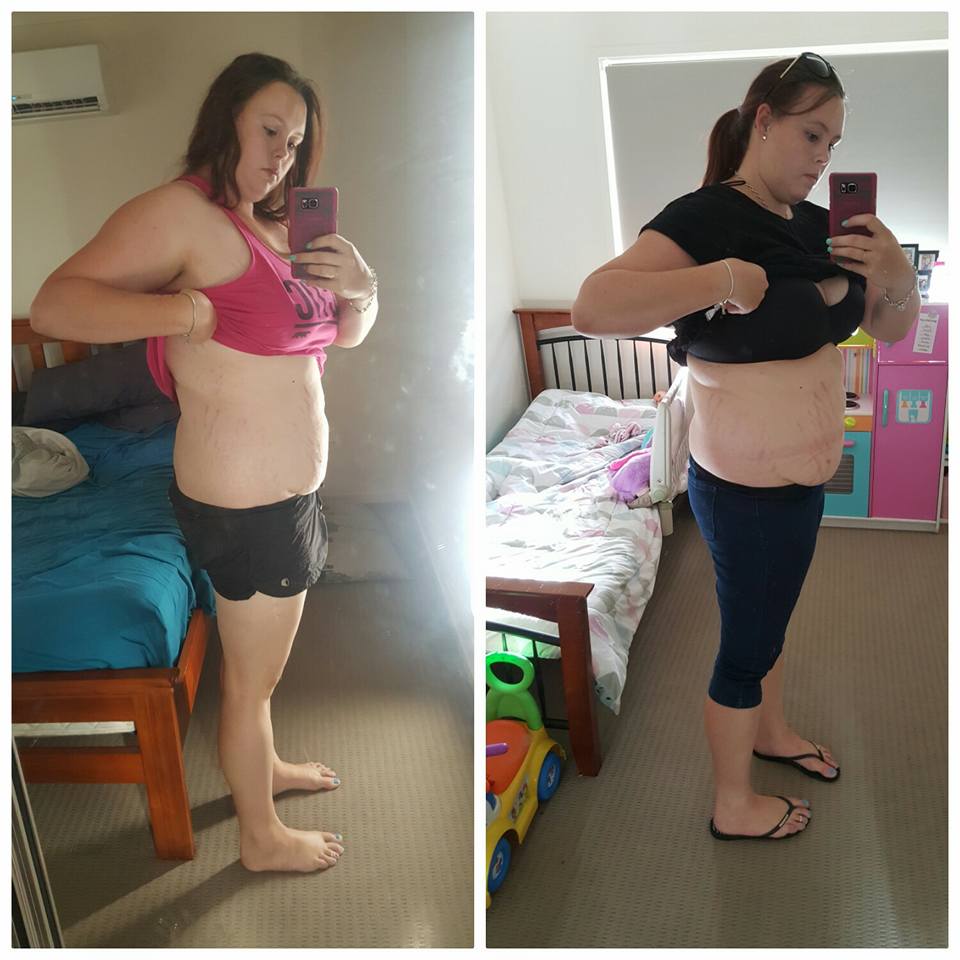 Ellissa says: "I started The Healthy Mummy on Saturday and it's on Friday and look at the big difference. I was down in the dumps because I wasn't loosing much on the scales but after seeing this it has given me more motivation then ever!
"I'm more then excited to see many months ahead. The Healthy Mummy is amazing and I wouldn't change anything!"
Are You Ready To Become A Healthy Mummy?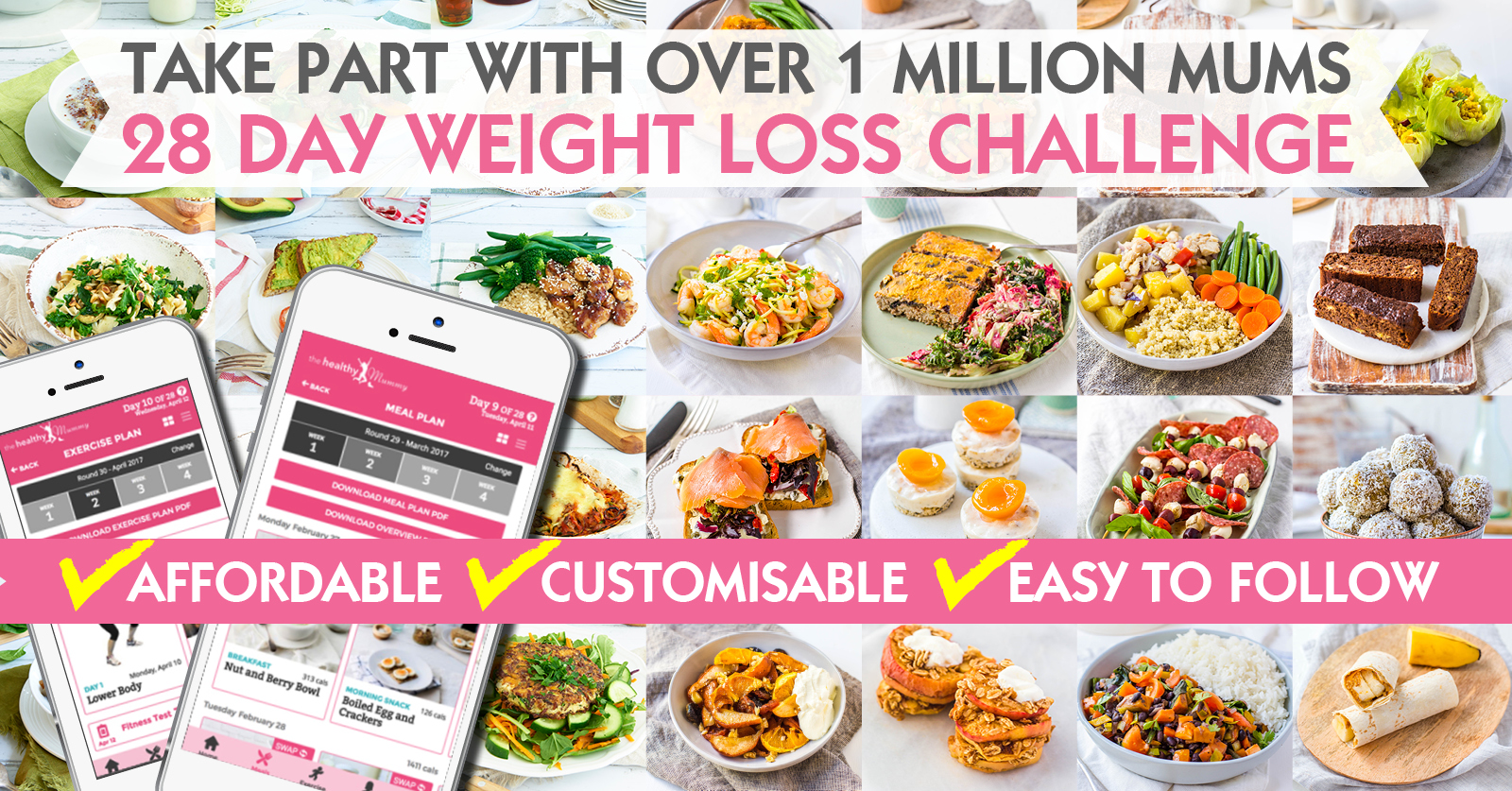 If you are inspired by these before and after pics and want to take charge of your own health and weight – then join our 28 Day Weight Loss Challenge TODAY.
With more than 2,500 delicious (and healthy) recipes, 350 exercises & 24/7 support – the 28 Day Weight Loss Challenge  is designed (and proven) to help busy mums like you lose weight!
To learn more about our challenge OR to join – click here.
To support your weight loss, The Healthy Mummy also has a range of delicious and good-for-you smoothies!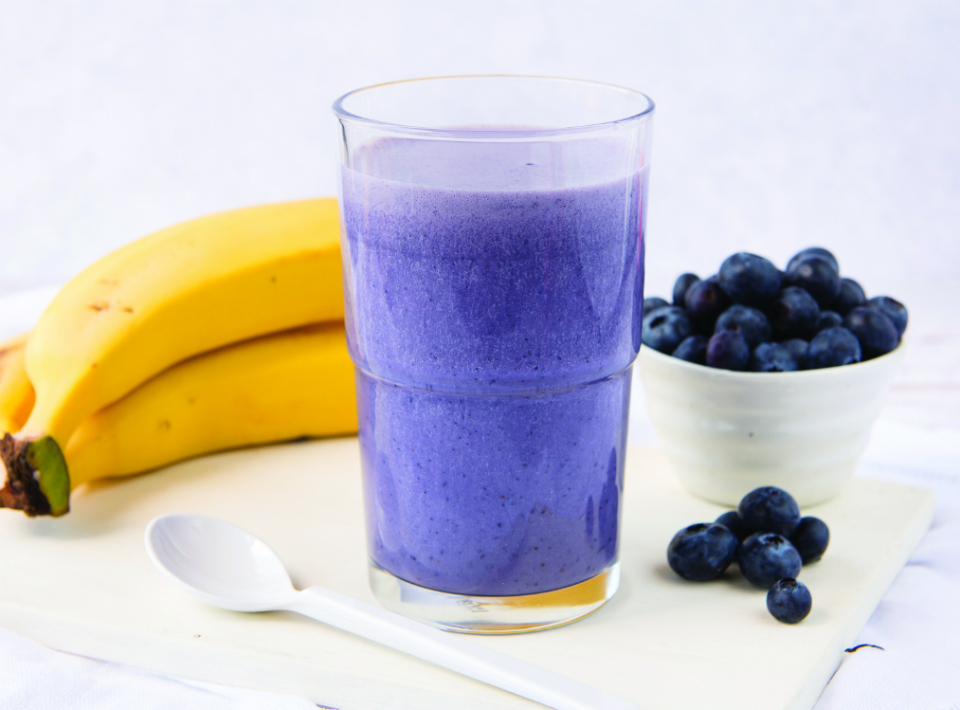 Our smoothie range offers an excellent source of essential vitamins, minerals, nutrients & important antioxidants. It does not contain any weight loss accelerants, caffeine, gluten and is dairy free. It is also a non Genetically Modified product!
To learn more about our smoothies – click here.
To purchase one of our smoothies – click here.
*Images and references to kilograms lost are as supplied by the individual in the story. The Healthy Mummy assumes information and photographs supplied to be true in nature and is not responsible for any false misrepresentations or claims relating to their programs or products.