One Mums Major Turn-Around After 30 Years of Inactivity And Poor Eating
This determined lady has managed to do a complete turn-around AFTER 30 years of inactivity and poor eating! She now CRAVES fitness and health!
Gorgeous mum Hayley credit's The Healthy Mummy's 28 Day Weight Loss Challenges and the Healthy Mummy's Community Support Groups for helping her on this AMAZING transformational journey!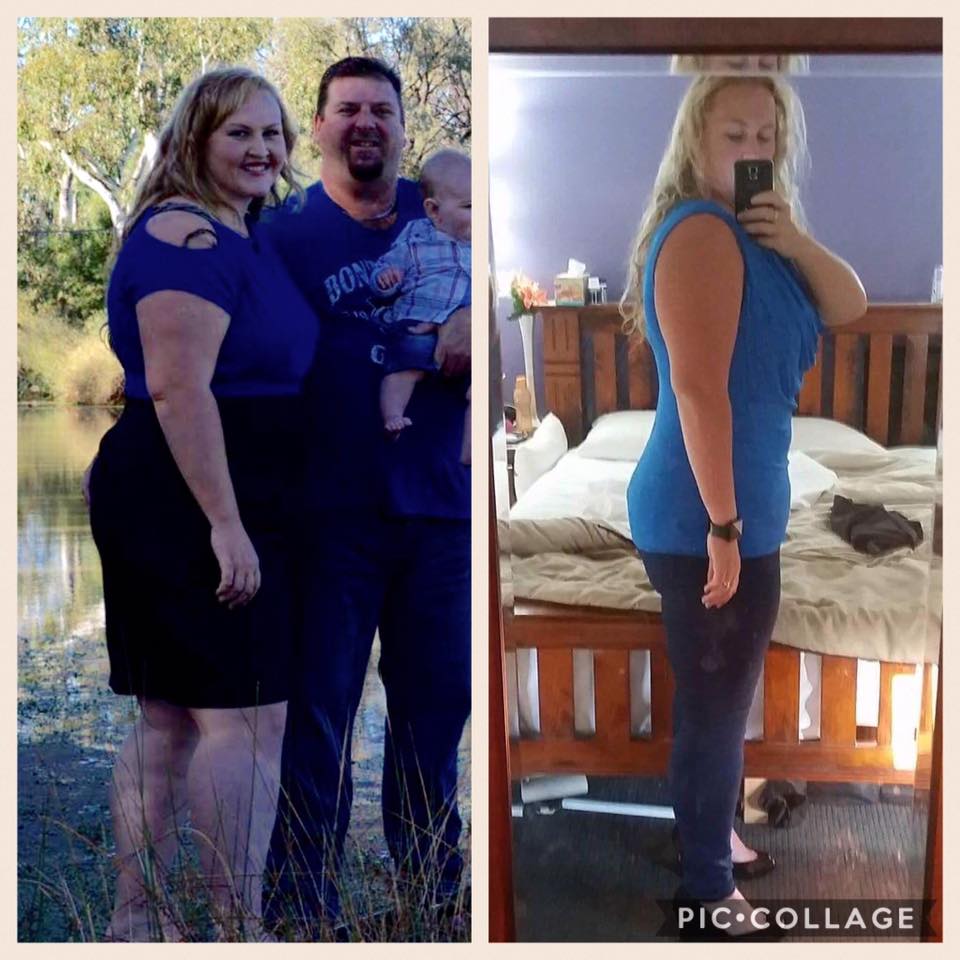 Take A Chance On Your Health
"I have come from a place of health misconceptions and inactivity. A place where I weighed 140kg, couldn't control my emotional eating, hadn't ever played sports or exercised in my life and wasn't even able to get off of the floor easily when I played with my son."
"That's when I took a chance on The Healthy Mummy and I have never looked back," says Hayley.
The Results
Hayley says: "I now weigh 108kg, and crave fitness and health."
"I use The Healthy Mummy smoothies, the 28 Day Weight Loss Challenge Recipe Hub, the 28 Day Weight Loss Challenge and the Support Groups to fuel my progress."
Having The Right Tools
Hayley never thought she was capable of being in a place where healthy, nutritious food and exercise was part of her day. She couldn't be happier about her transformation!
"I am raising a fit and healthy family and I am in the best shape of my life because I now have the tools, education and everything at my fingertips to keep going every day!" says Hayley.
Are You Ready To Become A Healthy Mummy?
If you are inspired by Hayley's before and after pics and want to take charge of your own health and weight – then join our 28 Day Weight Loss Challenge TODAY.
The March round of the 28 Day Weight Loss Challenge is the BUDGET round – with ALL meals for the ENTIRE day UNDER $10 – take part here and lose weight PLUS save money!
To find out more OR to join, click here.
Be sure to also download our Meal Planning On A Budget Tools!
AMAZING TRANSFORMATIONS FROM OUR CHALLENGE!
1.Rae Willingham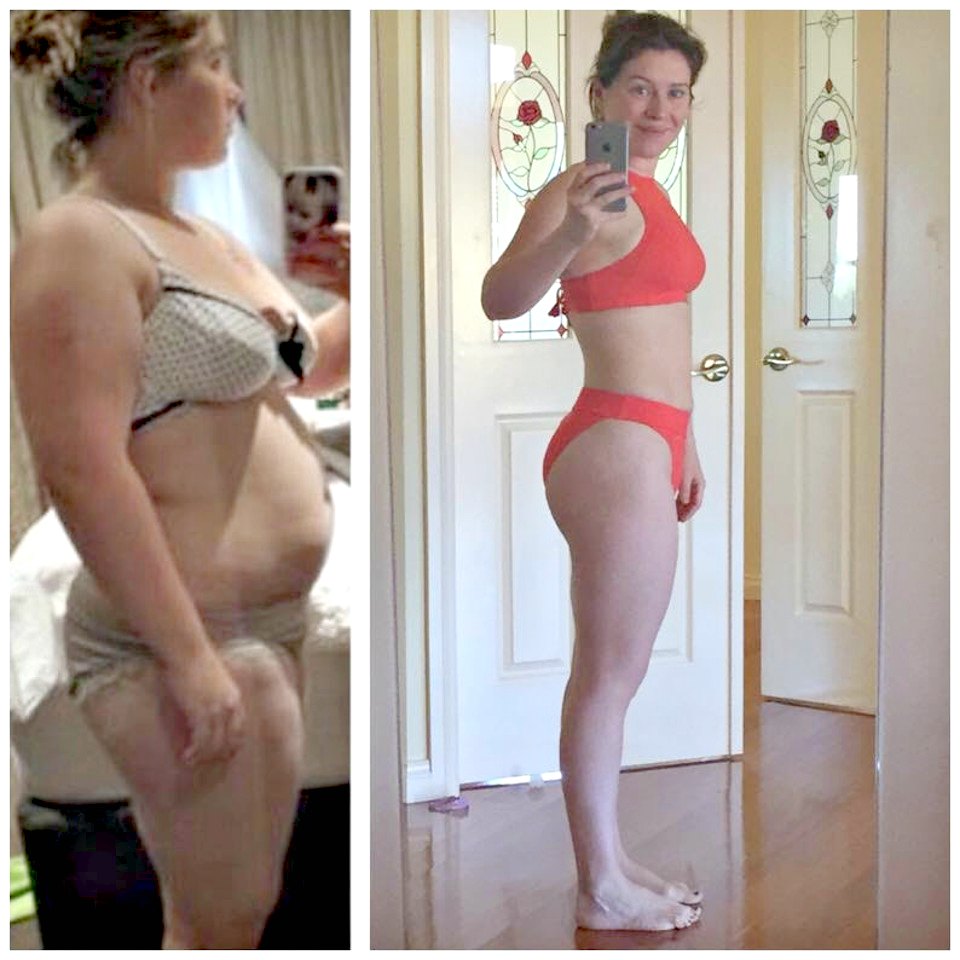 Mum of three children young children, Rae, has overcome negative self belief in the face of  some very big obstacles. After losing 25kgs* and maintaining her goal weight with The Healthy Mummy 28 Day Weight Loss challenges she says:
"I am no longer the girl who suffered debilitating anxiety and regular panic attacks. The one full of excuses not to go out and enjoy life. I am now this amazing butterfly who loves her life and lives it with no worries (well far fewer, I am still a woman after all!)".
2. Jo Hart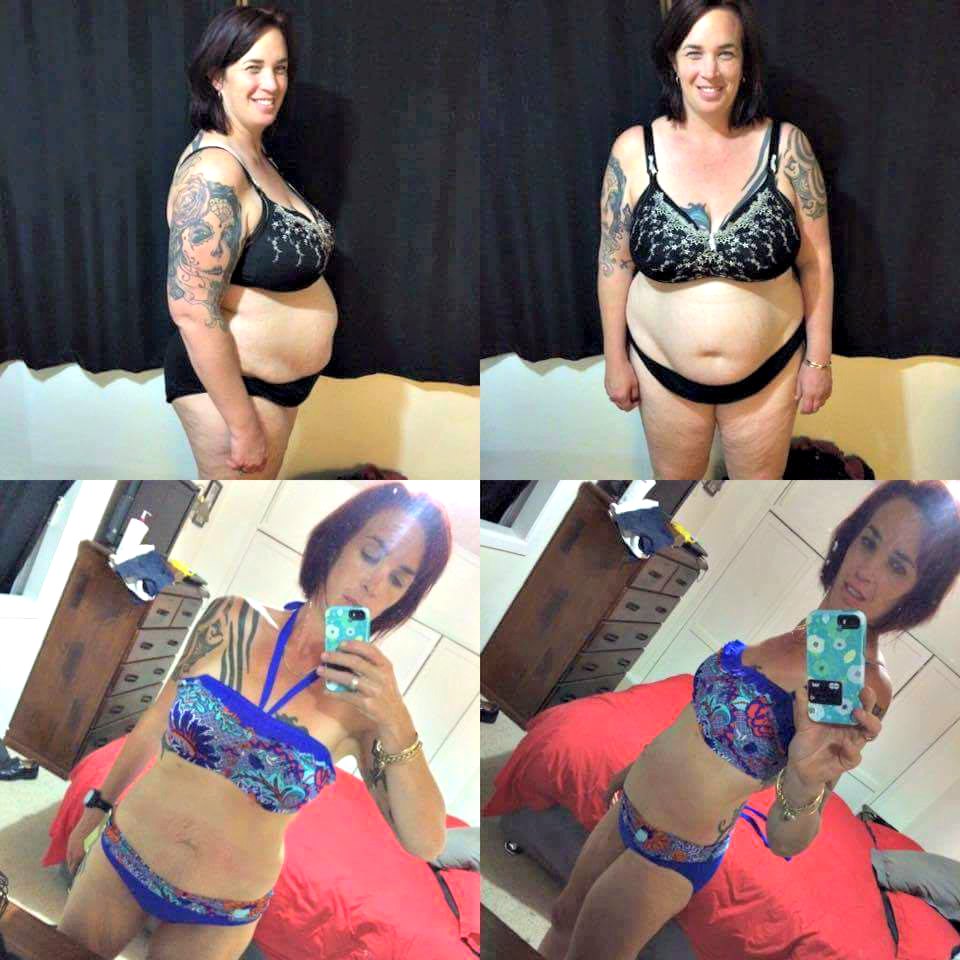 Jo Hart not only rocks her new bikini, she has lost 38kg* with The Healthy Mummy 28 Day Weight Loss Challenges.
She says:  "I am proud of the change I have made for not only me but for my family too".
3. Renee Harrison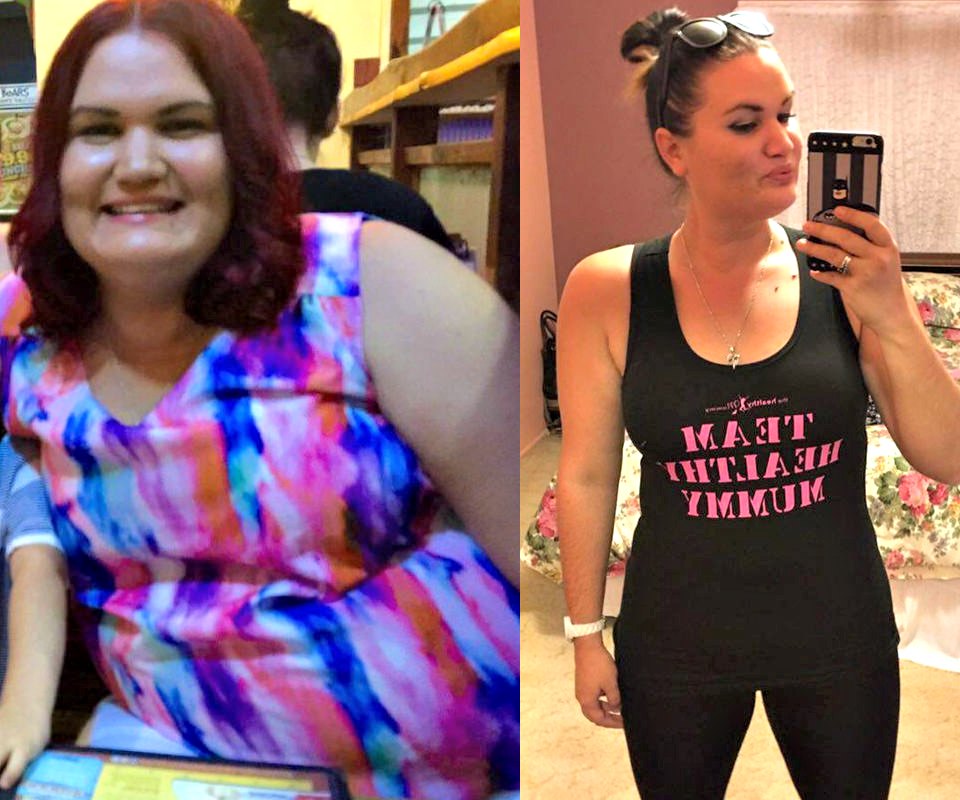 Mum Renee, from Central Queensland, has overcome depression and anxiety stemming from an abusive relationship and transformed her body losing 41kgs* (from 115kgs to 74kgs) with The Healthy Mummy Smoothies, free snack recipes and portion controlled high protein meals.
She says: "previously I lived day by day, but now I embrace life as it were my last day on the earth!".
To learn more about our challenge OR to join – click here.