Activewear: Where To Save And Where To Splurge
The activewear market is a huge one. With an annual turnover of close to $2 billion, lycra leggings (and the rest) are big business. If you've ever baulked at spending $200+ on a pair of tights, you're not alone.
Fortunately, there are plenty of good quality budget activewear options on the market to save on, as well as a variety of options when you do need to splurge. You'll be looking great and ready to exercise!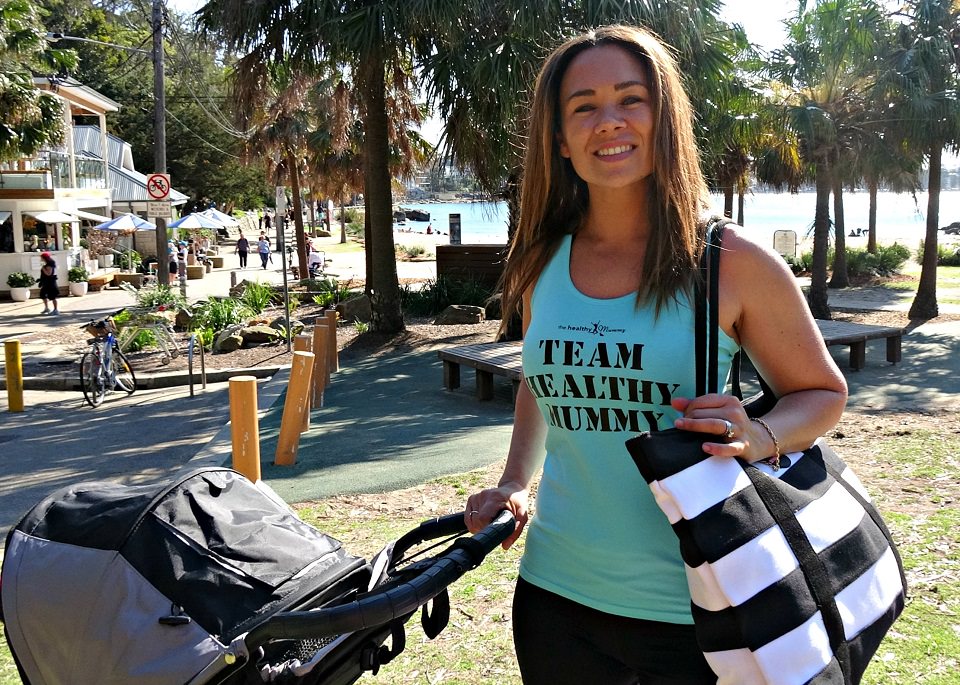 The activewear basics
To keep it simple, you don't need a lot of gear to get into the swing of exercise. Yes, an activewear wardrobe is nice to have, but it's not essential. If you're just starting out, you really just need the basics, which include:
Sports shoes – Unless you're a yoga/pilates fan, a good pair of sports shoes can mean the difference between a comfortable workout and one which leaves you in a world of pain. Even ladies whose exercise of choice is walking benefit from a decent pair of joggers.
Socks – Unless you want sweaty feet, stinky shoes and the possibility of blisters, comfy socks are a necessity.
A t-shirt or singlet – Choose something you feel comfortable in and that the lets air flow. Tops that are too tight will end up becoming uncomfortable and can cause chafing, which is not very pleasant.  Our Healthy Mummy singlets are perfect and some in a range of gorgeous, flattering colours.
Shorts, tights or tracksuit pants – While you may be temped to choose something roomy, especially if you're feeling a bit self-conscious about your body, pants that are too baggy can be very hot and heavy and not conducive to exercise.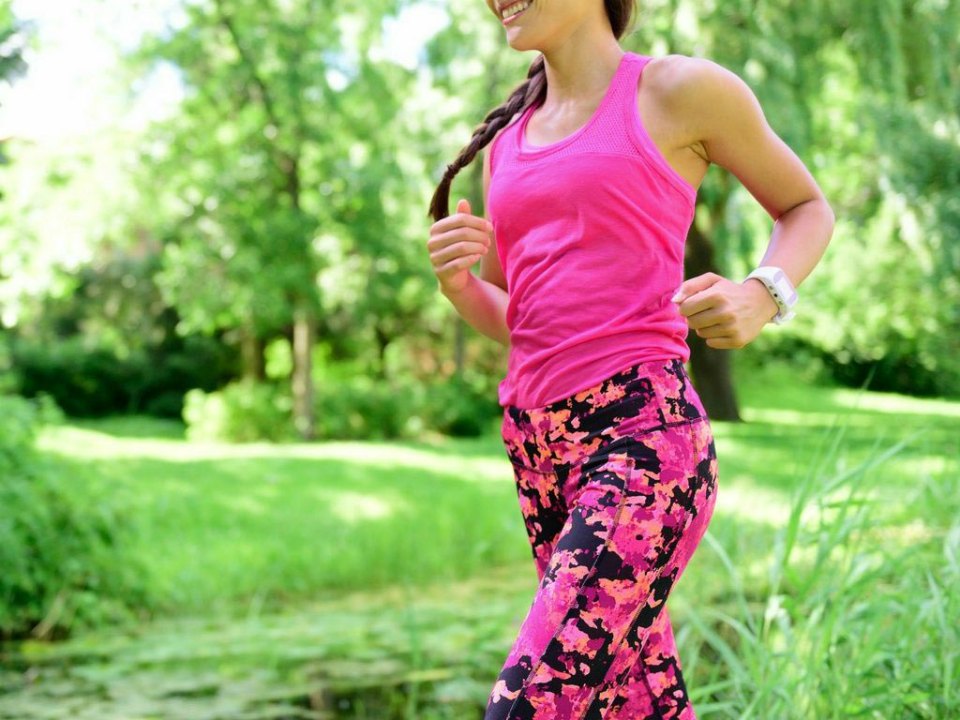 Items should you splurge on
There a couple of areas where spending a little bit more can make a huge difference. You don't have to spend hundreds of dollars, but choosing fit and support over price can be very important.
1. Sports bra
We mentioned it above ,but a well fitting and supportive sports bra is essential for any exerciser.  Most forms of exercise make your breast tissue move around, regardless of your cup size. Without the proper support, you can actually damage the ligaments that hold your breast tissue in place.
Once that tissue is stretched and damaged, it won't 'bounce back' leaving you with the potential to develop stretch marks and sagging. A lack of support during exercise can also lead to back pain and general discomfort as the tissue shifts around.
The type of exercise you're doing and personal preference will play a role in what you choose, but generally you want to choose a bra that matches your activity level and that you feel good in. Crop top style sports bras are good for low impact activities like yoga and pilates, while medium to high impact activities require structured support. We've rounded up 10 of our favourite sports bras here.
2. Shoes 
Your shoes form the foundation of your workout. Ill fitting, unsupportive sneakers can lead to a range of issues including muscle soreness, tendon damage and shin splints.
Investing in a good quality, well fitted shoe can help prevent damage, and make your workout far more enjoyable and comfortable.
It is recommended that you choose the type of shoe that corresponds with the activity you do most regularly –
Running shoes – Have inbuilt shock absorbers to cushion against impact.
Aerobic shoes – Are lightweight and shock absorbing to prevent fatigue and to cushion the ball of the foot which is put under the most pressure during aerobic style workouts.
Walking shoes – Are designed with the specific body mechanics of walking in mind. They are constructed to be more flexible through the ball of the foot and have greater arch support to protect where the impact is heaviest.
Cross training shoes -Are a mix of several different types of footwear. They may have the heel cushioning of a running shoe, the stability of a tennis shoe and the flexibility of an aerobic shoe.
You can pick up a good pair of shoes for under $150 if you shop around. Check online as well as in store for the best prices.
Items you can save money on?
Everything else!
While good quality activewear is an investment in your health, it doesn't have to be on the super expensive side of the equation. Major retailers like Kmart, Target and Big W all carry activewear basics with plenty of durability and even the addition of things like moisture wicking fabric.
3. Tights
Look for well fitting, opaque tights (so they aren't see through!) like these Target 3/4 length Spliced Leggings, $15. A high waist can offer extra support and coverage.
Buy them from Target.
4. Sports tops

Comfort is a priority. The last thing you want is sleeves that cut into your arms or rub against your underarms. Choose breathable fabric that wicks moisture away from your body, especially if you're planning on getting sweaty. We love this Kmart Printed Core T-Back Tank Top, $10
Buy it from Kmart
Now that you're dressed for it, find exercise tips here or take on the 28 Day Weight Loss Challenge!