How Adele lost weight and reached her new slimmed down figure
British singer Adele has made headlines recently with her new slimmed-down figure and weight loss. 
In fact, reports suggest the Hello hitmaker has lost as much as 45kg in the last 12 months or so and although visually she looks so different it is the health, energy and fitness benefits which would have given the biggest difference to her and that is fantastic and inspirational.
But how did she do it? Her former personal trainer Pete Geracimo has reportedly shared some of her secrets…
View this post on Instagram
How Adele reportedly lost weight
View this post on Instagram
According to Pete, Adele's new physique is thanks to HIIT workouts, Pilates and limiting her sugar intake.
She has previously said: "I used to drink 10 cups a day with two sugars in each, so I was on 20 sugars a day."
View this post on Instagram
And while it seems the star is working out more and cutting back on sugar, she's rumoured to also have ditched the alcohol and be vigilant with her portion sizes, opting for healthier options.
"My hope is that people appreciate the hard work that Adele has done to improve herself for the benefit to her and her family only," her personal trainer Pete said in an Instagram post.
"She did not lose the weight to make others feel bad about themselves. She is doing it for herself and for [her son] Angelo."

In fact, Adele's weight loss success story has a lot of similarities to our very own Cicily Goodwin's!

She lost an incredible 53kg by doing similar things to Adele, such as cutting back on sugar and also working out more through the 28 Day Weight Loss Challenge.
Cicily Goodwin has lost 53kg in just over a year!
The mum-of-two from Nambucca Heads reveals she struggled with hypothyroidism and often didn't see the results of her hard-work. But that all changed when she signed up to The Healthy Mummy app.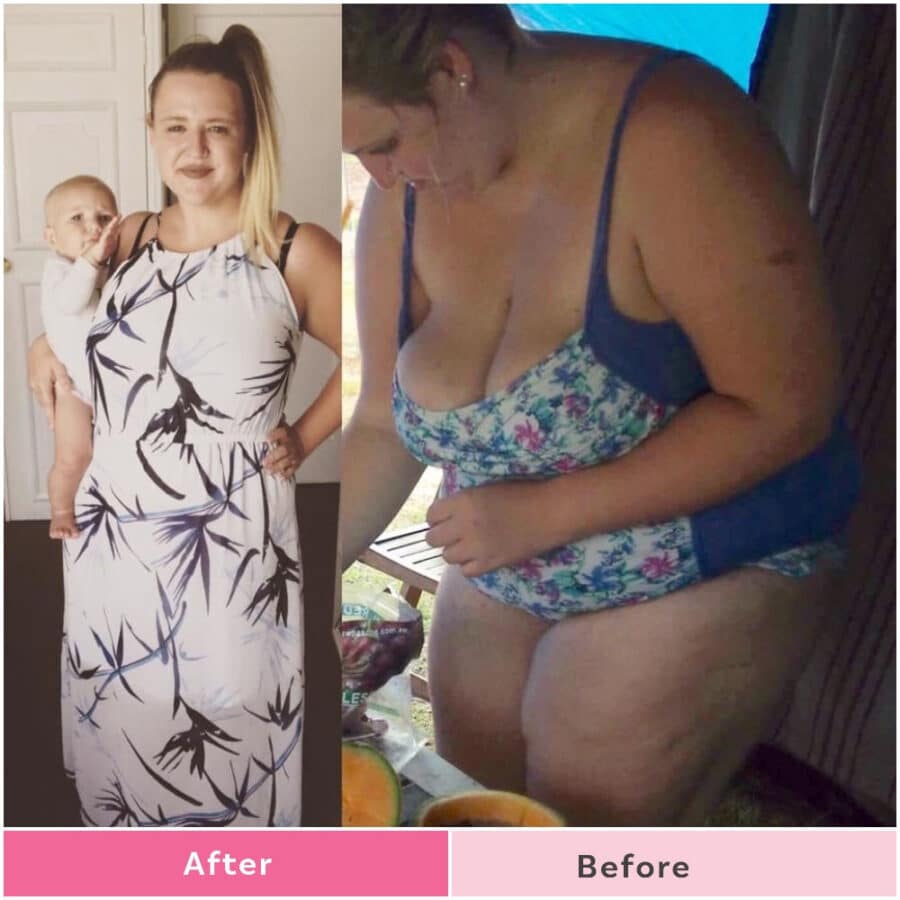 Cicily reveals she used to buy maternity clothes when she was at her heaviest.

"I used to buy maternity clothes just because they were stretchy and forgiving. Now I can buy tight denim," she says. "I used to buy daggy undies, now I buy whatever I want because it all comes in my size.

"I used to wear size 24 tights, now I can fit both of my legs in one leg hole."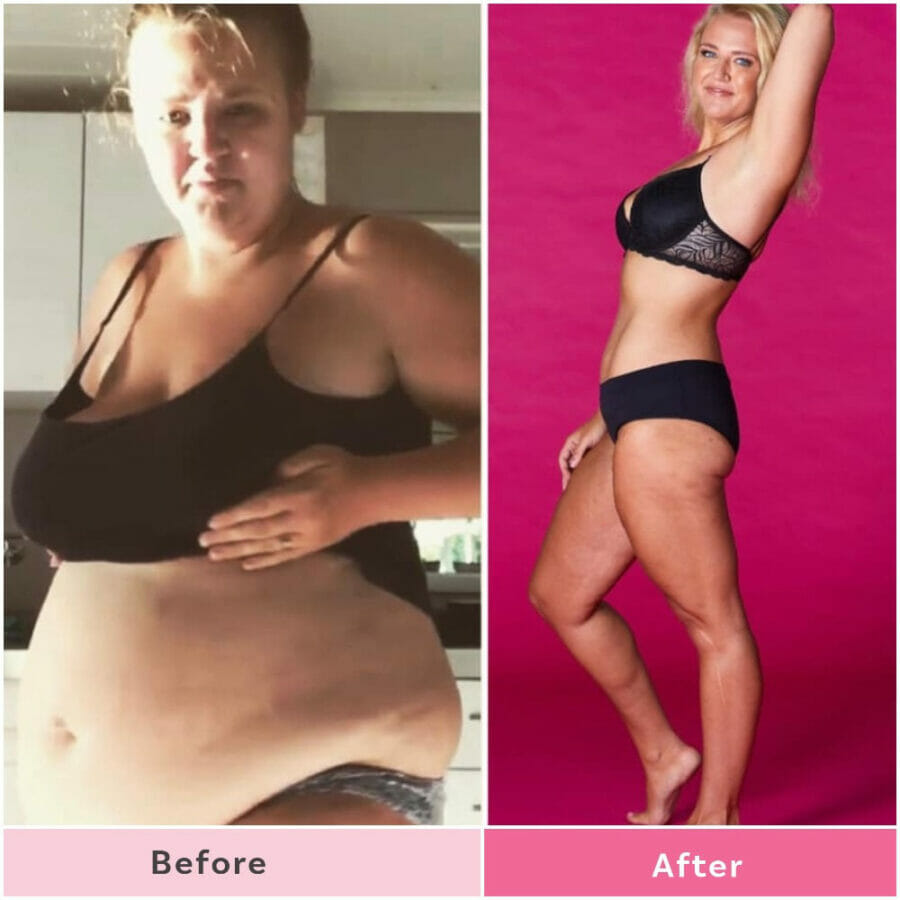 Cicily eventually stumbled across the 28 Day Weight Loss Challenge and she says she started making a more conscious effort to check and monitor what she was eating.

"I've found the Challenge – the most effective program with my thyroid issues," she says.

"Hypothyroidism means I should avoid a lot of foods, and also strive to eat a lot of certain foods. This is where the Challenge recipe hub was amazing! I could search for specific ingredients," she says.

"Things like dairy, eggs, nuts, beans, chicken, beef, seafood and most vegetables are great for thyroid health.  Gluten is something I try to avoid completely, soy I limit and make sure I eat fermented, organic or GM free. Highly processed foods also affect my thyroid negatively too."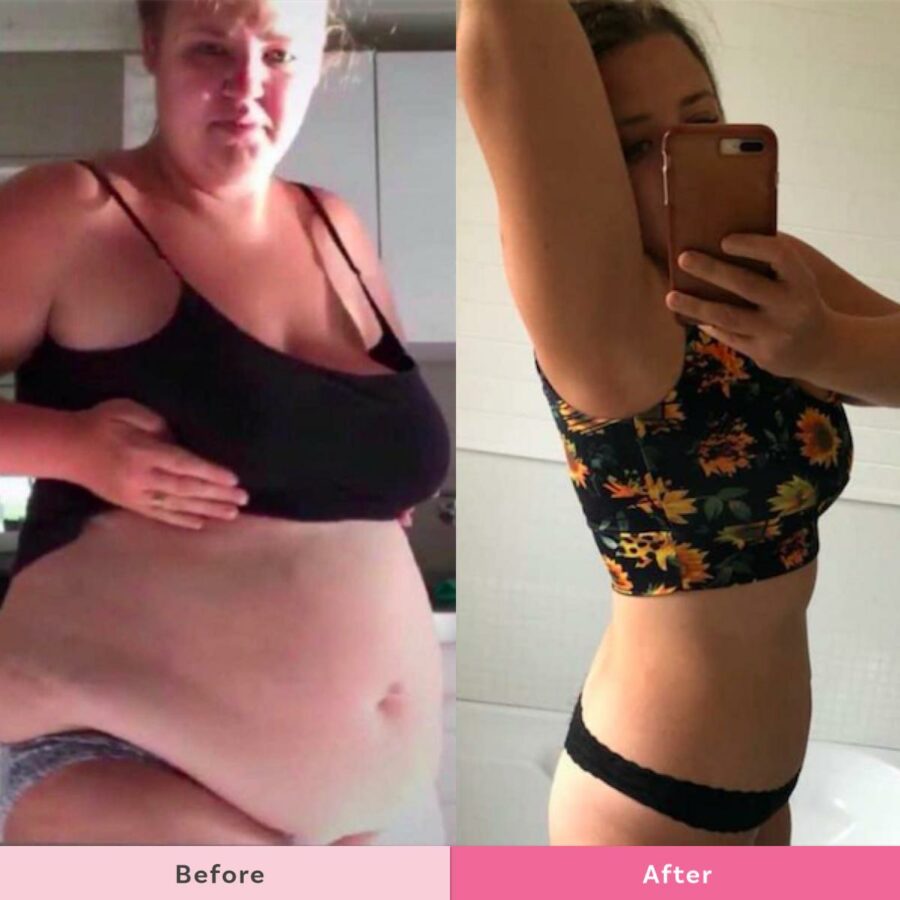 How Cicily overcame obstacles on her weight loss journey
Cicily says we're all human and it's normal to not be perfect.

"We can only do the best we can do and it's also best to set realistic goals," she says.

"I have aimed for 700 grams weight loss a week. That means if you go on holiday or have a bad week and get off track, you can make up for it the next week.

"It may not seem like much but 700 grams is over 36kg in a year – that's a lot!"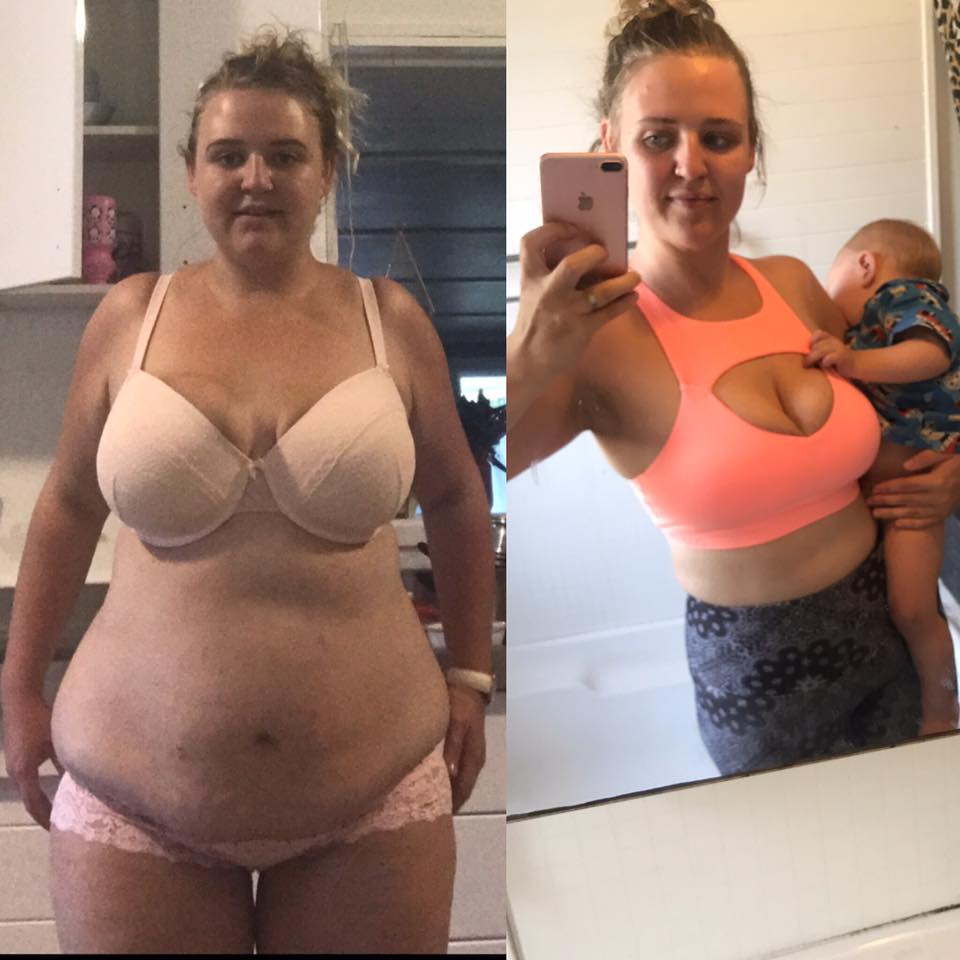 How Cicily stayed focused throughout her journey
What's more,  Cicily states that the 28 Day Weight Loss Challenge is not a diet but a lifestyle change!

"I've lost a lot of weight with The Healthy Mummy. I cannot recommend it enough. It's a new world. But that's not the great part about it," says Cicily. 

"It's not the number on the scales that makes me happy…it's walking past a mirror and not hating what I see!"
Curb your sugar cravings with our amazing Control X
We can see why mums go CRAZY for The Healthy Mummy's Control X, which is a breakthrough product designed to help you feel fuller for longer.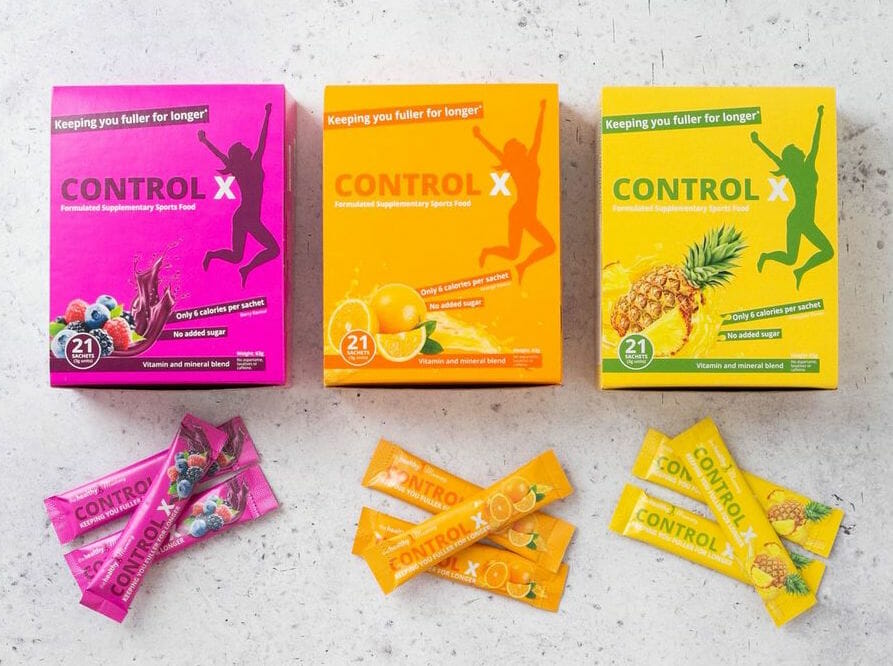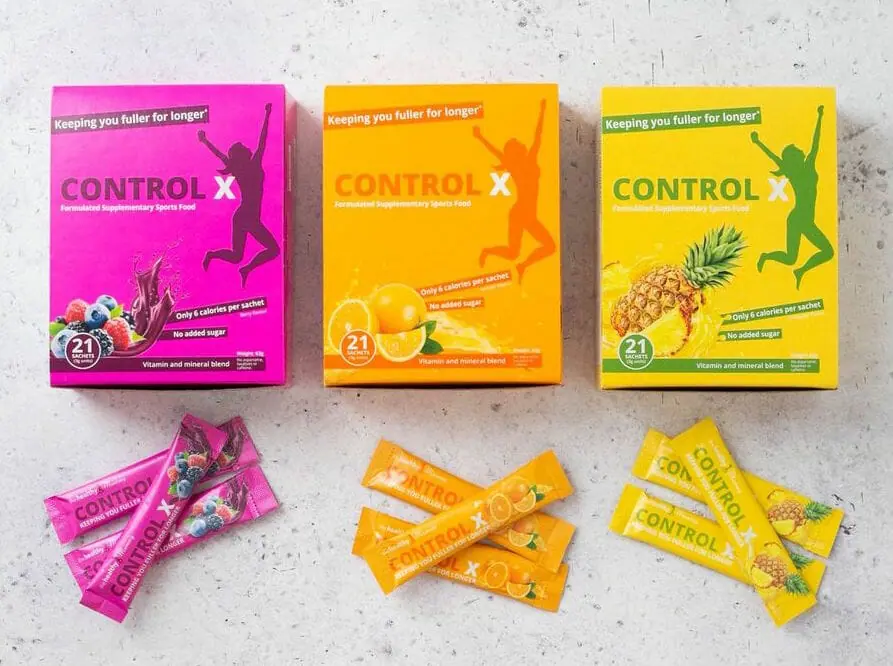 This product is designed to put you back in control of your food consumption by making you feel fuller for longer. What's more, it reduces hunger pangs and bloating to get you in control of your portion control.

In fact, it will change the way you reach your goals! All you do is mix the sachet with 200mls of water and enjoy 30 minutes before a meal. It's as simple as that!
Make 2021 your 'year of health' and sign up to the 28 Day Weight Loss Challenge TODAY!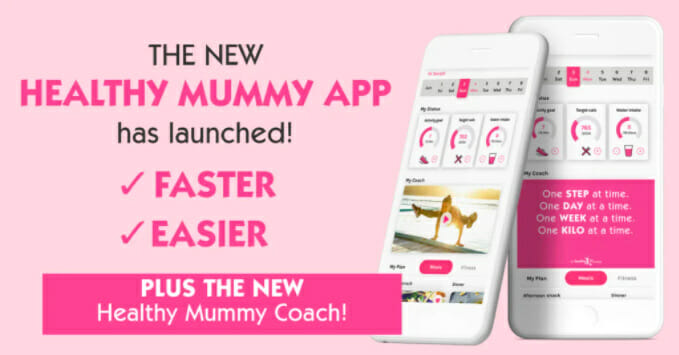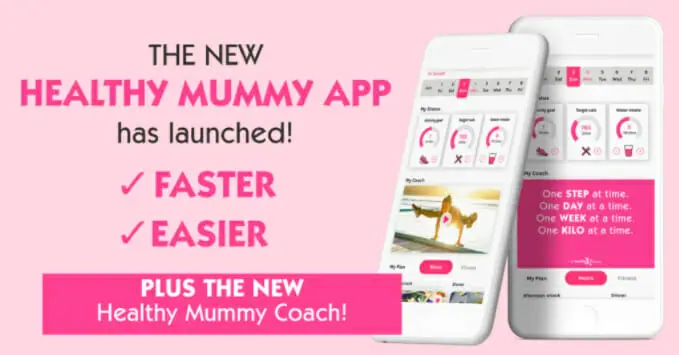 If you are wanting to lose weight and improve your energy – not to mention – help improve your overall health and wellbeing – our 28 Day Weight Loss Challenge is an awesome program to check out.

Our 28 Day Weight Loss Challenge includes:
28 days of at home exercise routines (no gym needed) – with video instruction
Customisable and breastfeeding friendly meal plans (including 7 Day Cleanse)
Time-efficient exercises for busy mums – under 30 mins
Challenge combines Pilates exercises with interval and circuit training (HIIT)
Suitable for basic to advanced fitness levels
Home to thousands of EASY-TO-MAKE recipes!
To learn more about our 28 DAY WEIGHT LOSS CHALLENGE CLICK HERE or purchase our Smoothies.