You guys! You can stop searching, we have found the most adorable baby on the internet. He is the cutest little sensation and it's all because of his hair.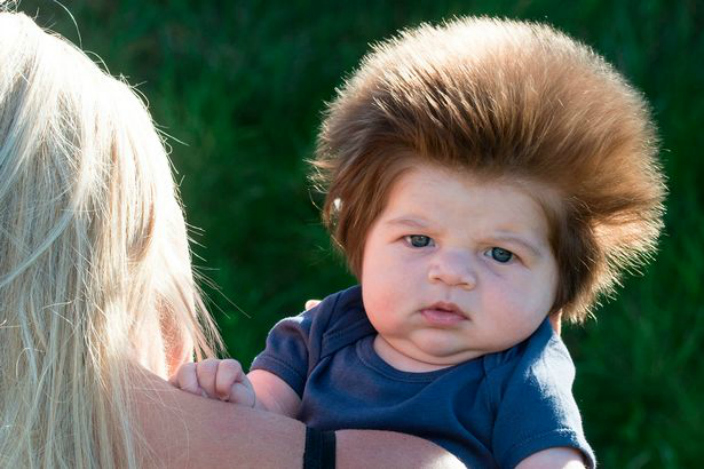 Image source: mirror.co.uk
 Check Out That Mane
Mum of three, Chelsea Noon, feels like a bit of a celebrity walking down to her local grocery shop. Her eight week old son, Junior, has the BEST hair we've ever seen. And it just keeps on growing.
The gorgeous tot has been given the nickname baby bear due to his bouffant mane. Passers-by often stop and stare and make comments about the beautiful boy and his straight locks. A shopping trip that used to take Chelsea 40 minutes, now takes 2 hours with the barrage of questions from strangers.