Alarmingly Low Amount Of Veggies In School Lunches Says Cancer Council
The Cancer Council says recent research has revealed school lunchboxes contain an alarmingly low amount of vegetables and are high on hidden sugar and salt. It has released a handy go-to guide for parents shopping for school lunches and includes.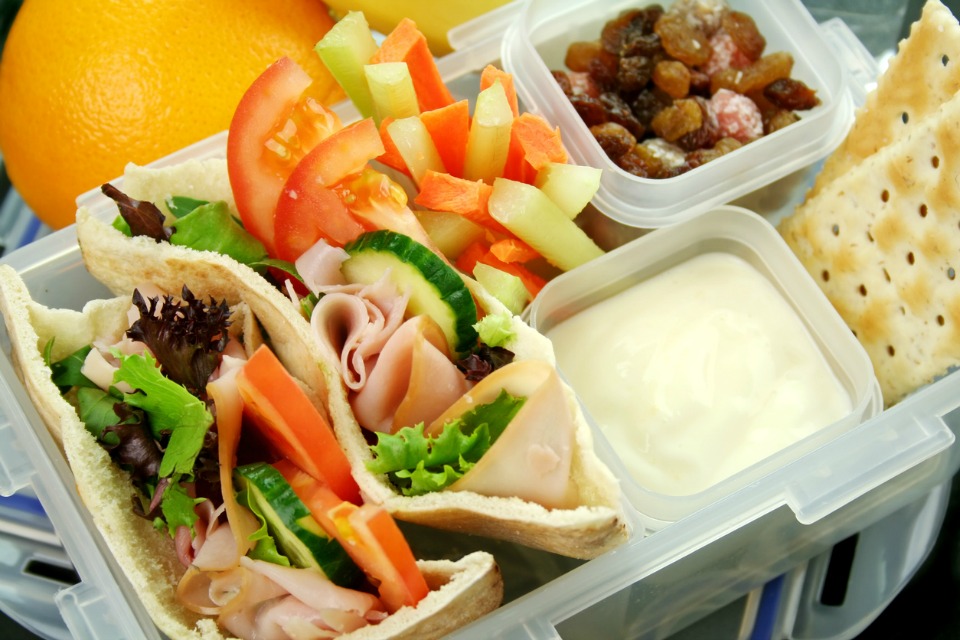 We get it, packing a nutritious school lunch EVERY SINGLE DAY can often cause daily angst. And since we reportedly make 200 lunches per child every year, it's something we have to take seriously.
This is the reason why The Healthy Mummy created the Healthy Kids Lunch Boxes eBook.
Here you will find more than 100 recipes created by in-house nutritionist Mandy Dos Santos. The snacks are quick and easy to make and we're sure the Cancer Council will approve.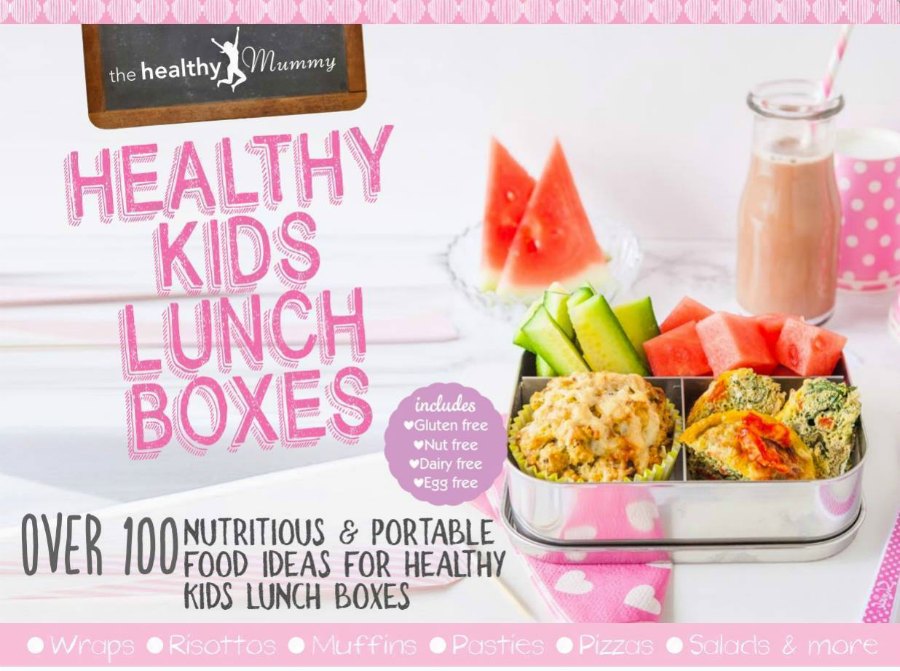 Cancer Council Says Avoid Packaged Foods If Possible
Cancer Council Queensland spokeswoman Katie Clift says parents may be packing foods that appear healthy. She says they would be shocked to discover high levels of saturated fat, sugar and salt.
"Too often lunchbox snacks are promoted as healthy choices, but contain high levels of saturated fat, sugar and salt, which can negatively impact children's health and wellbeing," she says.
"The majority of lunchbox items should be wholefoods from the five recommended food groups.
"Processed and packaged foods should be avoided as much as possible."
She said parents should choose fresh, whole foods such as:
Fruit and vegetables
Lean meats
Eggs and poultry
Legumes and beans
Wholegrains high in fibre
Low fat dairy products such as plain milk, yoghurt and cheese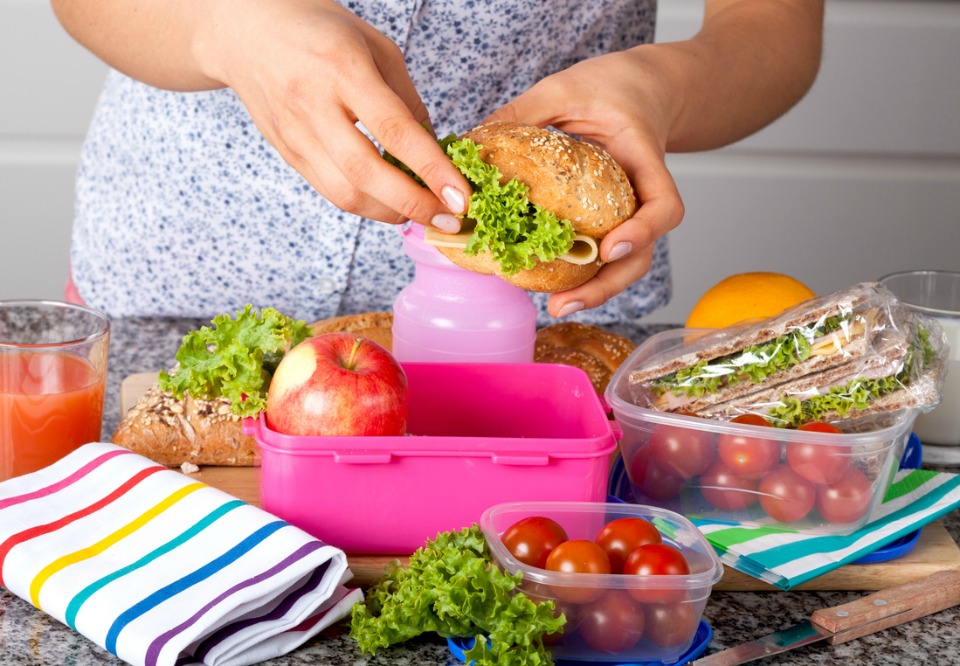 Go-To-Guide For Parents School Lunch Shopping
"When time is a factor and packaged food products need to be used, it's important for parents to read food labels and look for the Health Star Rating on packaged products," Ms Clift says.
What You Should Look For:
Check the kilojoule content on packaged food products, keeping in mind that one serve of a 'discretionary food item' is 600kj.
Use the 100g column on the nutritional panel is the best way to compare products at the supermarket.
Read the ingredients list and take note of the sugar, saturated fat and sodium (salt) levels.
Choose breads and cereals with 3g or more fibre per serve.
Aim for the lowest saturated fat (less than 3g per 100g is best).
Try choosing foods with less than 10g per 100g of fat.
 Aim for less than 15g of sugar per 100g and check that sugar is not listed high on the ingredient list.
The Australian Dietary Guidelines recommend four-and-a-half serves of vegetables daily for children aged four to eight. This should be upped to five serves a day for children aged nine to 11.
6 Healthy Swap For Child's Lunch Box
1. White bread has been processed and refined, which means it is less filling. Cancer Council commends switching to wholegrain or high fibre varieties.
2. Sliced hams and other processed meats on sandwiches should be replaced with healthier lean meats. Processed and cured meats can be high in added salt and saturated fat.
3. Cheese is an important source of calcium for children but choose low-fat varieties. Aim for cheeses that have less than 15g of fat per 100g.
4. If you include a muesli bar as a snack, go for a wholegrain or high fibre variety. Ensure sugar is not one of the first three ingredients listed on the back of the packet.
5. Swap out poppers with high sugar content or coconut water poppers for plain water. Coconut water does not have a high nutrient content and can be expensive.
6. Buy diced fruit in natural juice rather than syrup
7. Choose popcorn over chips and sweet biscuits, and avoid salted crackers.
If you're struggling to get the kids to eat what you pack each day. Maybe pack less and don't pack treats as they'll only eat these first.
You will find stacks of nutritious and interesting lunch box recipes from the Healthy Mummy's Healthy Kids Lunch Boxes eBook.
There are easy wraps, muffins, pizzas and plenty of ideas on how to make healthy food look more attractive to your kids.