Recipes
If you don't like to add any fruit to the Healthy Mummy Smoothie recipes or you have run out,  then here is a great recipe to try.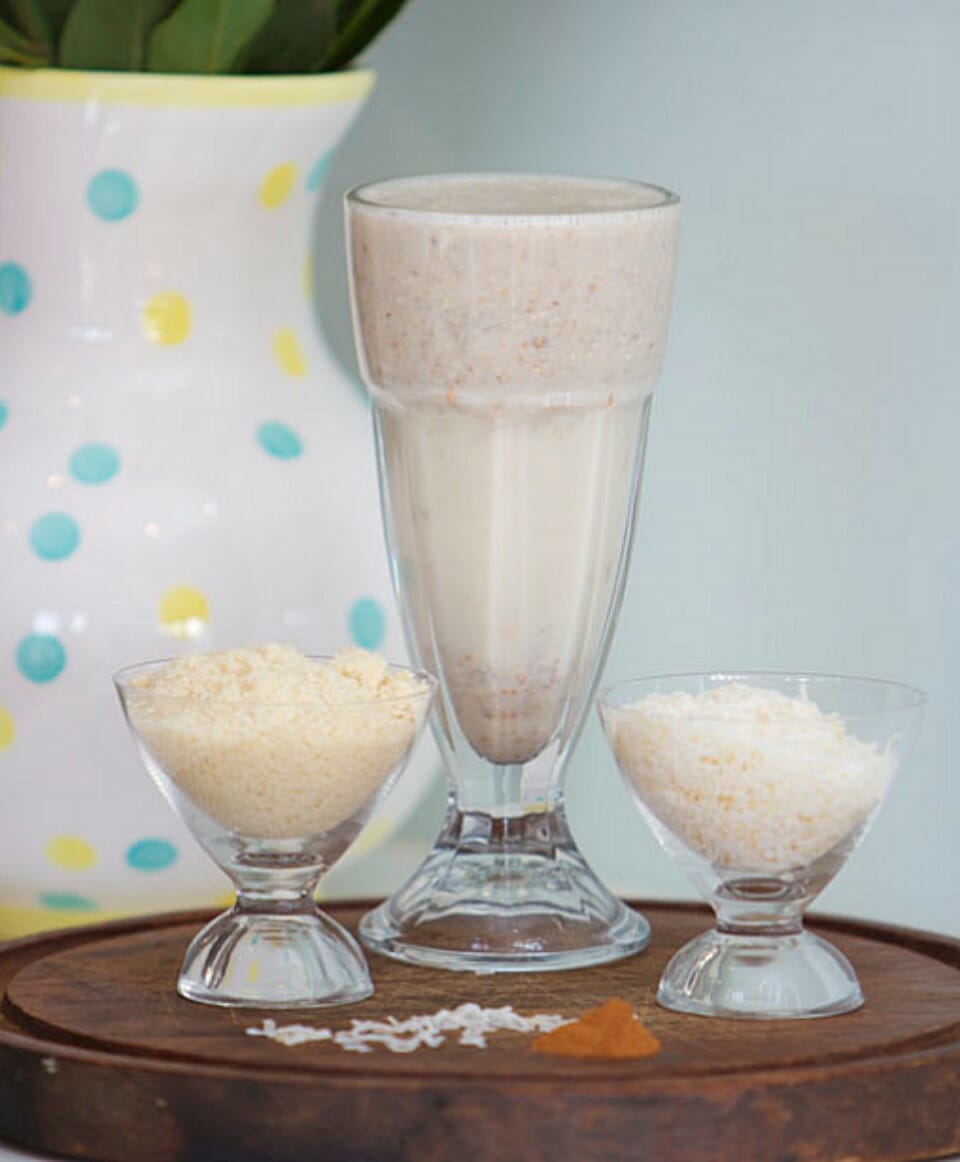 This one doesn't have any fruit in it but instead has almond meal and shredded coconut added so this gives it a delicious taste and texture and makes even more packed full of nutrients – and it tastes nice and nutty
Almonds are fantastic as they are high in protein and full of Vitamin E (so great for skin, hair and nails) and they are also good for your heart and can help lower cholesterol.
And coconut is good to include in your diet as it consists of medium-chain-fatty-acids which can help to speed up metabolism because it is easily absorbed by the body and converted into energy.
Ingredients
2 x tbsp of Vanilla Healthy Mummy Smoothie
1 x tbsp almond meal
250ml of almond milk
1 x tbsp of shredded coconut
A pinch of cinnamon
Few cubes of ice
Method
Blend for 2-3 minutes
Enjoy!
If you loved this smoothie recipe we have so many more healthy, delicious smoothie combinations for you to try. Want to get started? Order Healthy Mummy Smoothie mix.