Single mum-of-two, Julia, says "One bad day is not going to ruin all your hard work!" 
And she would certainly know! Julia has lost 10kgs* with the Healthy Mummy and has a brand new tush to show for it. Read on to discover just how Julia got this amazing BUM in just 8 months.
Image Source: Julia's before and after.
This is Julia's incredible transformation journey.
This is Julia's transformation journey
Hi my name is Julia, I'm 32 years old and live in Victoria.
I'm a single mum to two beautiful little girls, Mia is almost 5 and Zoe is 2 years old.
In March 2016, my husband and I separated after 5 years of marriage. I still had lots of baby weight to lose from my last pregnancy but continued to gained more weight as the months went on.
I suffered from depression and instead of putting my anger and disappointment into exercise I started comfort eating and had many lazy days on the couch.
The birthday party that prompted Julia
On the 15th of August it was Mia's 4th birthday, and that was the day where I started to make myself accountable for my own actions again. I decided I wanted to be a healthy role model for my kids, but most important of all, I wanted to be happy again and finally feel confident in my own skin.
So two days later, I signed up to the 28 Day Weight Loss Challenges, ordered a Healthy Mummy smoothie and rejoined my local group fitness classes.
I am now 8 months into following the 28 Day Challenges as well as having 1-2 Healthy Mummy smoothies a day and I have lost 10kgs*.
How Julia got her new tush
During the first 6 months of my journey I did 3 HIIT workouts a week with a trainer as well as joining my local running group.
I go to my local Parkrun most Saturdays and went from being unfit to running my first half marathon in March this year.
I would never have thought that I would be able to run a half marathon one day but it is amazing what we can achieve if we work hard and just believe in ourselves.
Now that I am happy with my weight, I started to do less cardio and more weight training to tone up a bit more.
I do 6 weight sessions a week for about 45 minutes to an hour. I still enjoy running and usually join my local running group for a run once a week.
Drink plenty of water – say goodbye to cellulite
I also make sure I drink 2- 3L of water a day and [I have] found this to help with reducing the cellulite as well.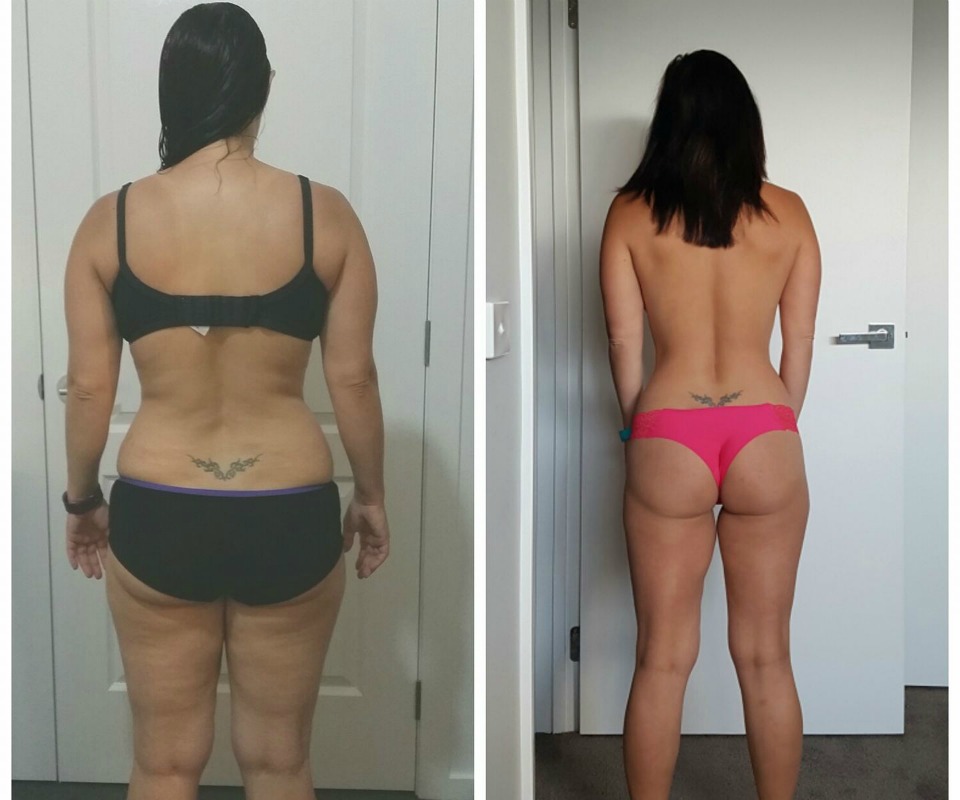 Non scale victories – important to NOTE ladies
I had to learn that scales don't always tell the truth and now I'd rather go by my progress pictures to reflect on my achievements.
Don't get discouraged if the scales aren't moving as fast as you would like them to or if they don't move at all for a while.
I'm glad I took before photos because even if the scales aren't moving I can still see progress and that I am moving in the right direction.
Life has changed for the better and I have so much more energy, bounce out of bed in the mornings and look forward to my Healthy Mummy smoothy for brekkie.
Julia's Motivation
A massive motivation for me are definitely all those amazing mummy's on the healthy mummy Facebook pages.
So many mums got fantastic results and it's very inspiring. I also made myself a motivation board and it's hanging up in my kitchen.
That way I can see  it daily and remember my goal that I want to achieve as well as reflect on how far I've already come.

The best part about the Healthy Mummy
The thing I love the most about the Healthy Mummy program is that it's not just another fad diet I will eventually fail, it's a lifestyle which is absolutely sustainable in the long-term.
I don't really find myself having cravings for any naughty foods because I still get to eat so many delicious meals every day but if I do get a sweet tooth once in a while I will search the 28 Day Weight Loss Challenge Recipe hub and always find a healthier option.
I think the most important part is to understand that we all fall of the wagon once in a while but we just need to jump right back on. Don't beat yourself up about it!  Brush it off and move on!

One bad day is not going to ruin all your hard work!
My days can be hard and tiring being a single mum but life is pretty tough for anyone in general but I know I feel so much better being on track with my healthy eating and after I've done a great workout and it leaves me more energetic to tackle life's issues.
Get Body Confident With The 28 Day Weight Loss Challenge
Regain your body confidence, like Julia, with The Healthy Mummy's 28 Day Weight Loss Challenge.
Our Challenge is designed by mums FOR MUMS – to help them reach their goal weight and tackle their health and fitness.
The Challenge is home to customisable meal plans, 24/7 social support and realistic exercises mums can do AT HOME.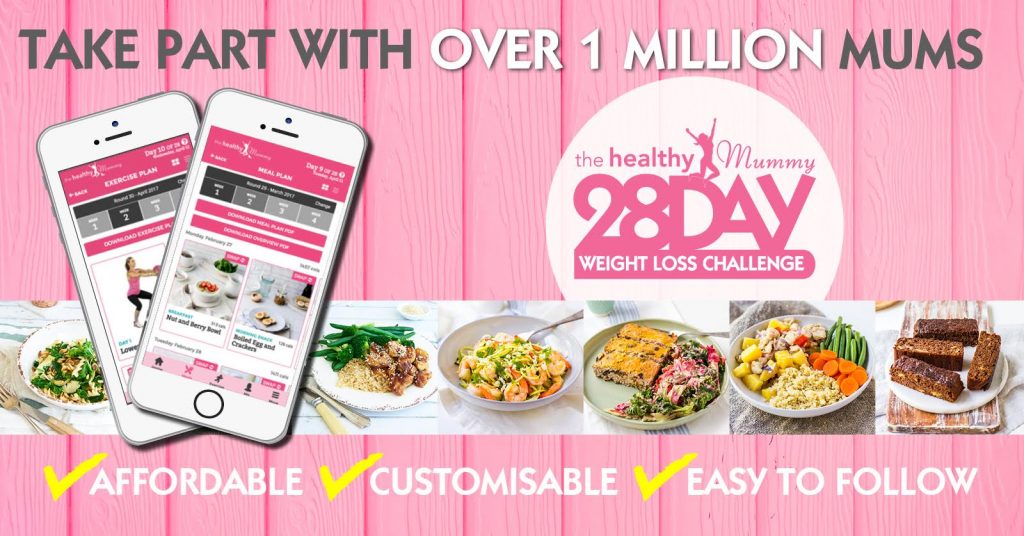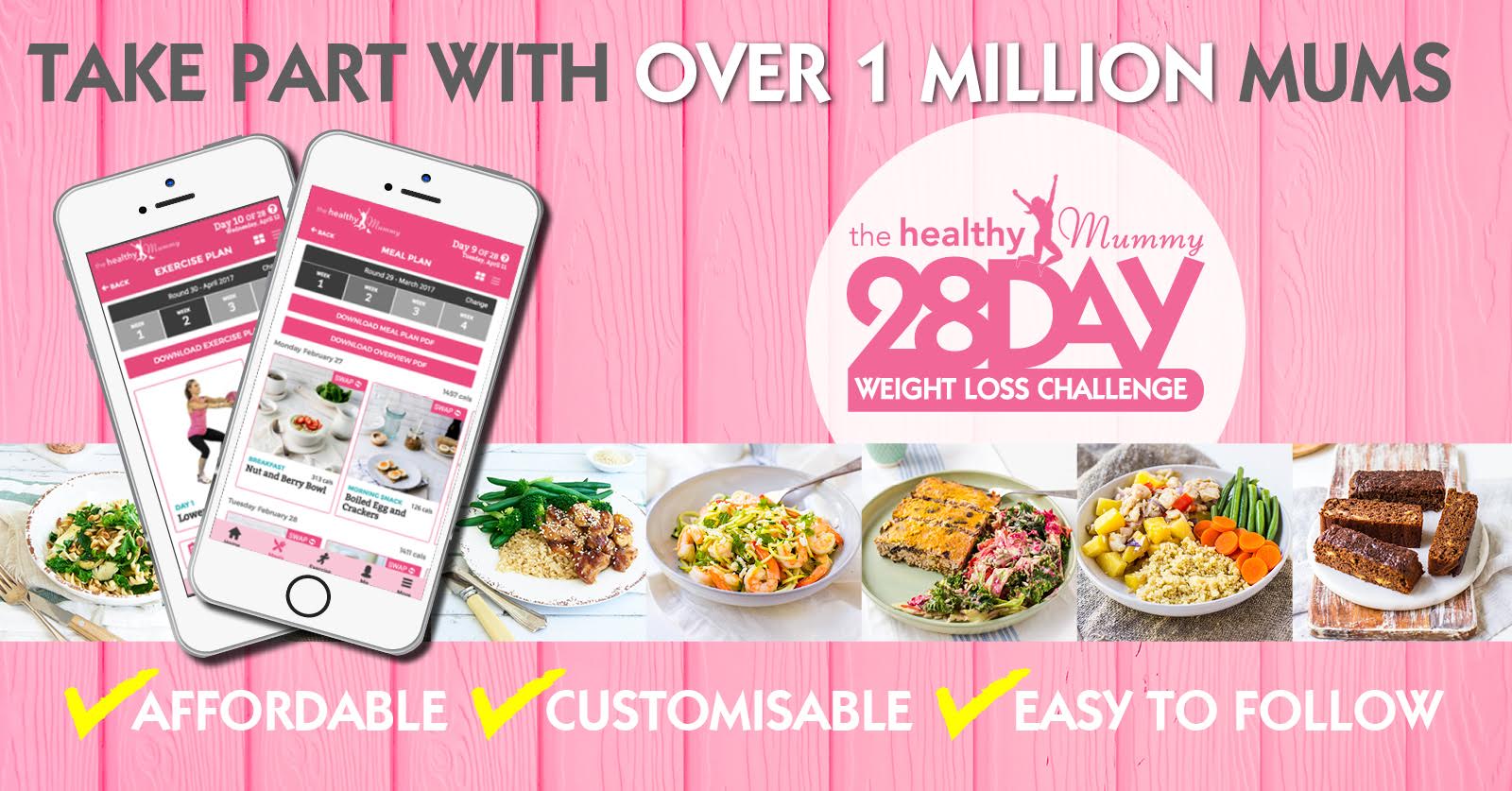 To find out more on the 28 Day Weight Loss Challenge click here.