Amazing photos show the crowning glory of birth
There's a moment during labour where your baby is in a sort of suspended animation. They are neither born, nor in the womb – they are crowning.
Part of our world, and the world inside their mother.
One photographer has managed to press the pause button on this breathtaking few seconds in a series of moving images.
For most of us this often hectic moment is usually over in the blink of an eye as our babies are birthed with the next push, or pull.
This talented snapper is taking us on a journey, to a place where babies straddle two different worlds, for their briefest of moments.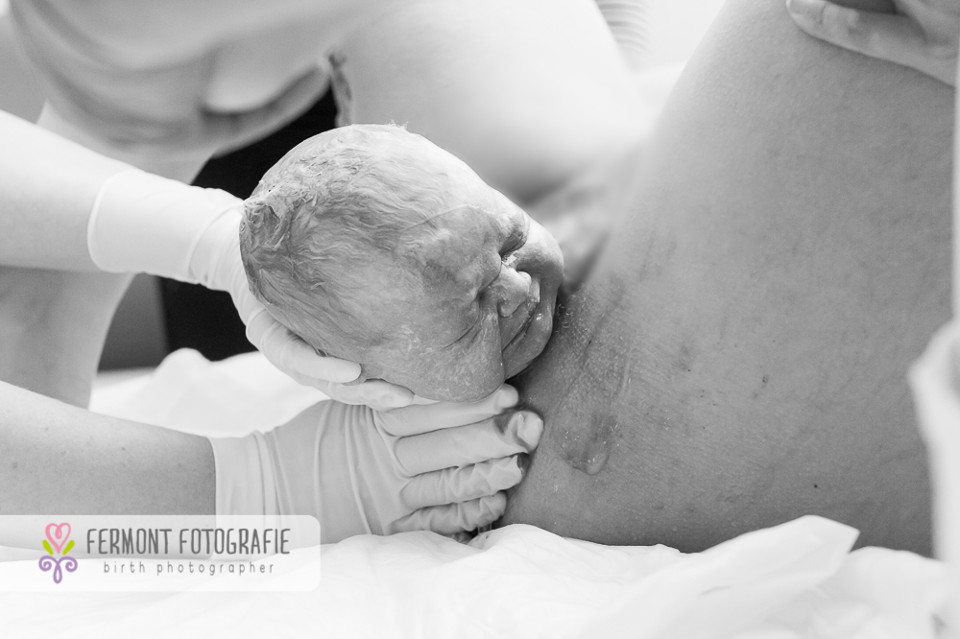 The birth of the head
Netherland's photographer Marry Fermont says when she first started taking birth images, she was scared she would miss something really important.
So she always focused on the emotion – the parents, and everything else that ended up on the camera was a bonus.
"Until I was at a birth in February 2012," Marry says, "Where the child's head was born with a tight nuchal cord.
"This doesn't happen often but it means that the midwife cannot easily get the cord over the head and away from the neck, to allow the rest of the body to be born."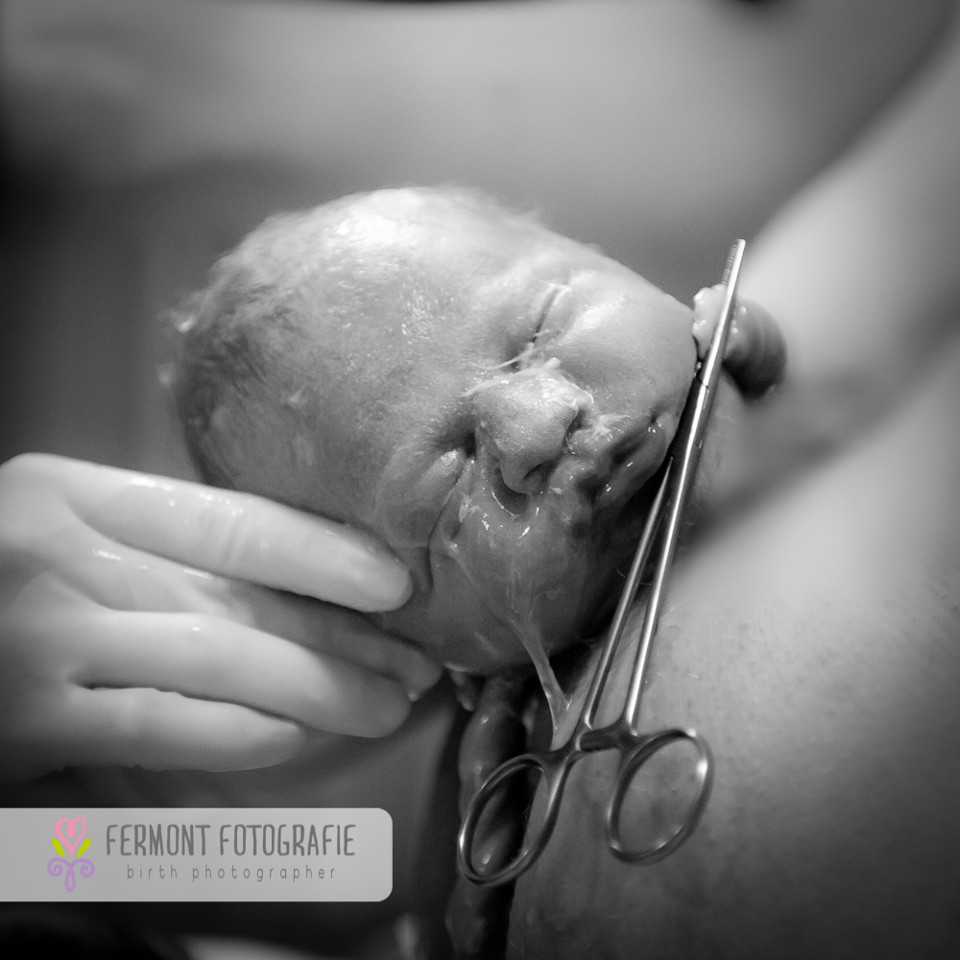 This photographer shares her amazing crowning photos
Marry says the midwife decided to cut the cord first, and then allow the mother to birth the rest of her baby.
Marry says it gave her a good chance to document everything, with the cord clamped the baby still to be fully born, and take the amazing image above.
When she originally shared the image it sparked huge debate about whether the midwife did the right thing.
However, that baby is now a healthy young child with a younger brother.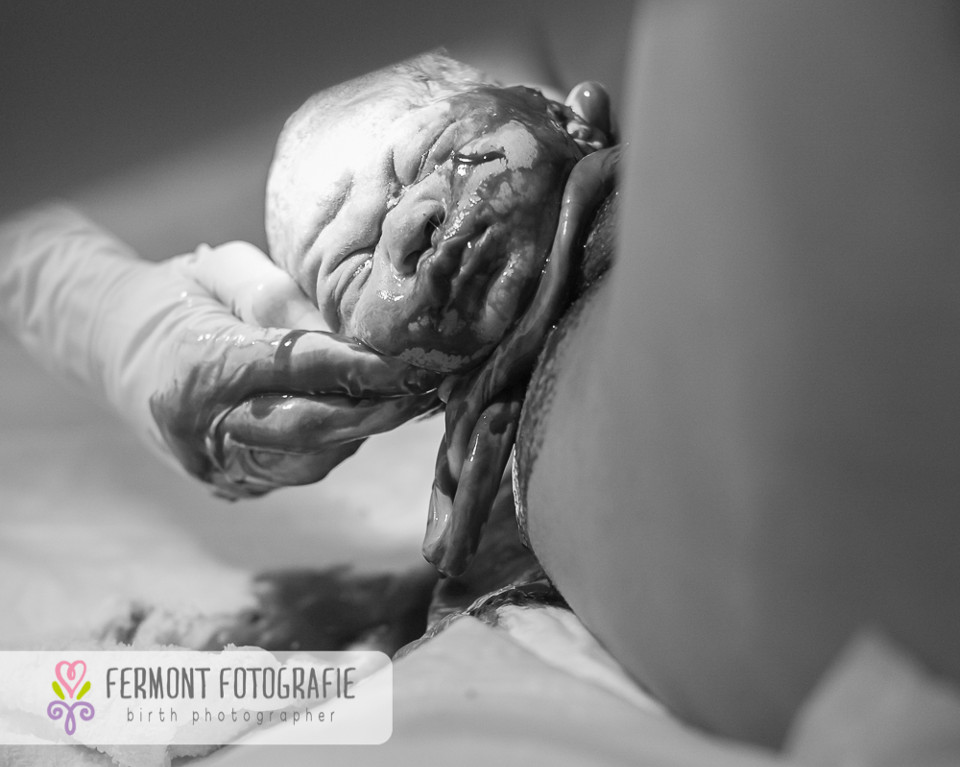 A moment suspended in time
The acclaimed photographer says it prompted her to begin taking more photos of the moment babies' heads crown and emerge from their mothers.
The result is a compelling series of images. As Marry explains, "All these babies are not quite born yet, so they're -10 seconds old".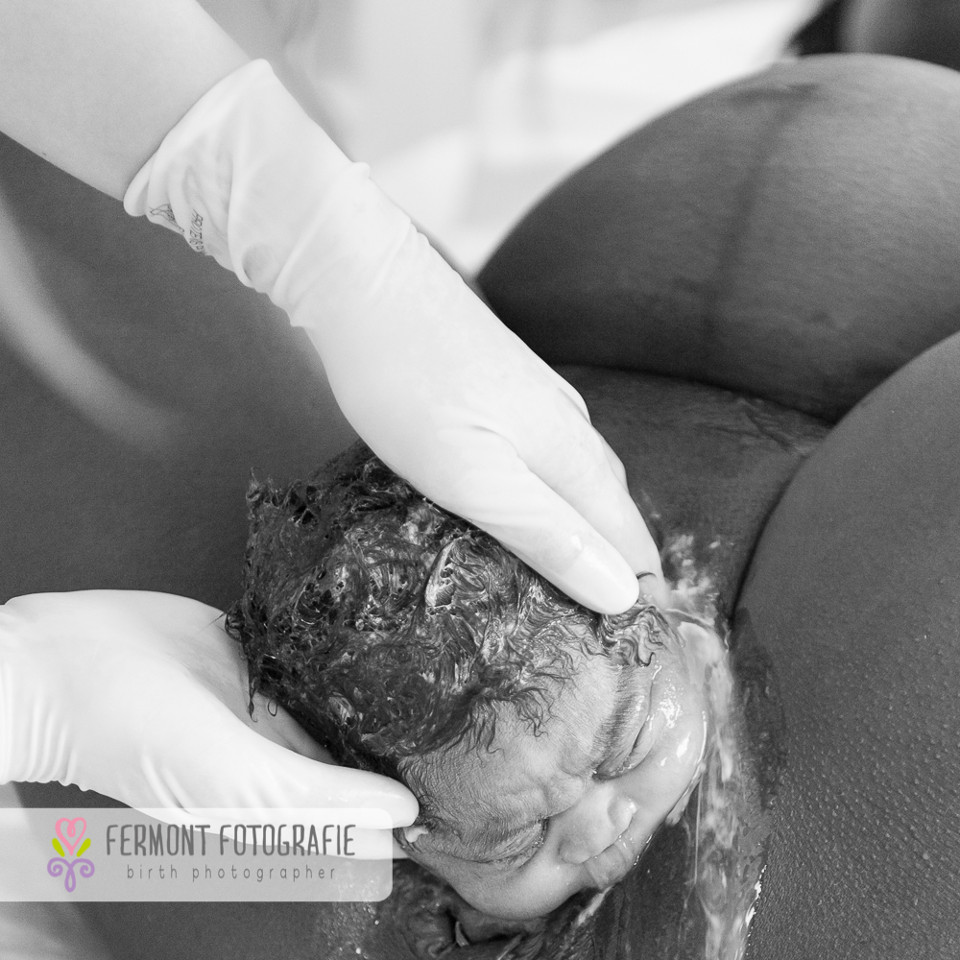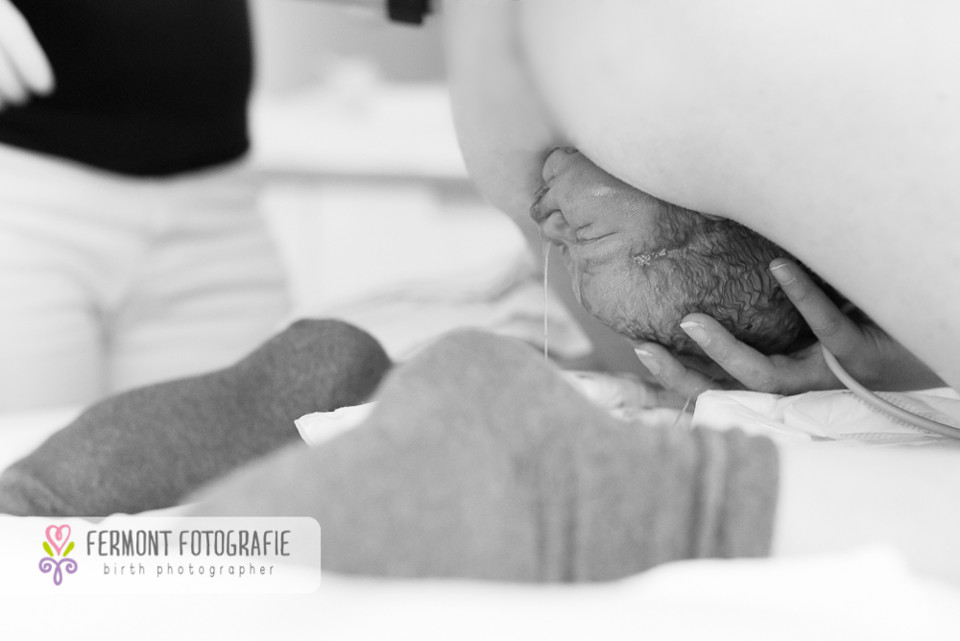 Make sure you take a look at Fermont Fotogrfie's other incredible images, including an earth side glimpse at how babies fit in the womb.
The Healthy Mummy Pregnancy Smoothie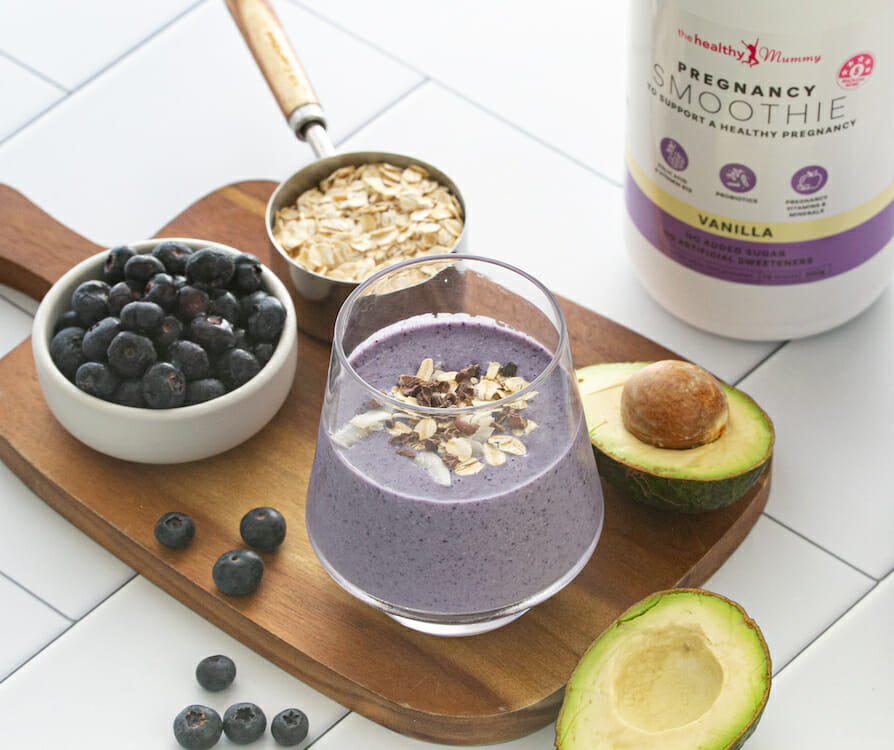 Have you tried our Healthy Mummy Pregnancy Smoothie? Here's how it can help with a happy, healthy pregnancy!
HEALTHY INCREASED CALORIES – Additional nutrients and calories are needed in pregnancy to support the mum and the baby – and the smoothie is a convenient and tasty way to increase your calories in pregnancy whilst nourishing your body.
MORNING SICKNESS – If you are suffering from morning sickness and find eating food difficult – the smoothie is a great way to nourish your body with a easy to drink smoothie- it also contains ginger.
TIREDNESS – If you are feeling exhausted, the smoothie is a nutrient dense snack high in protein, B vitamins and low constipation iron to help keep energy levels up.
CONVENIENT- if you are struggling to find the time or energy to eat nutrient dense and healthy foods then the smoothie will be a great help. You could also have it as a quick breakfast by adding fruit, oats and vegetables to your smoothie to further increase calories.
PROTEIN & CALCIUM – It is ideal as a high-protein, high-calcium snack in pregnancy with each smoothie giving you 30% of your protein needs
Key nutrients needed for pregnancy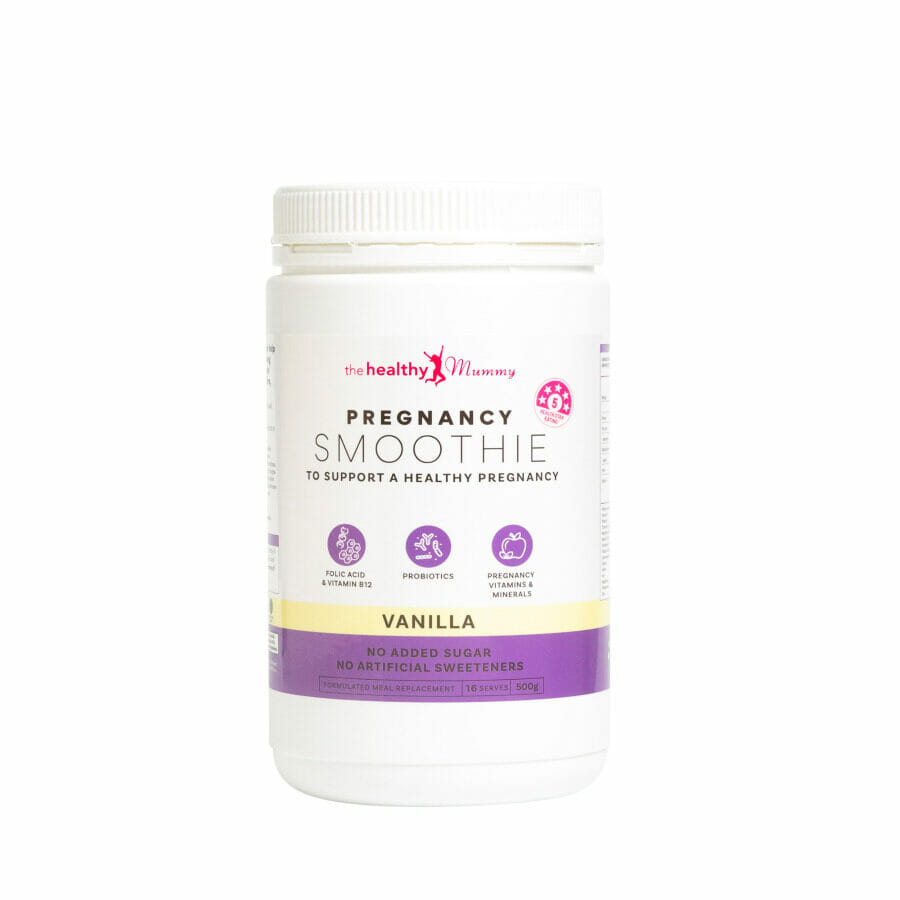 The Healthy Mummy Pregnancy Smoothie provides a Good Source of Vitamins & Minerals – providing extra nutrition, including protein, vitamins & minerals for expectant mums
Folate – contributes to maternal tissue growth during pregnancy. Consumption of at least 400mcg† per day, at least one month before & three months following conception may reduce the risk of fetal neural tube defects
Vitamin B12 – necessary for normal cell division, neurological structure & function, & contributes to normal blood formation, which are important processes during pregnancy
Calcium – necessary for normal teeth, bone structure, important for baby's development
Iodine, Phosphorous, Vitamin D & Vitamin B12 – contribute to normal growth & development, including that of the baby
Vitamin C, Vitamin B2, Vitamin B3, Vitamin B6, Vitamin B12, Folate & Iron– contributes to the reduction of tiredness & fatigue, symptoms often experienced by expectant mums
Protein – necessary for tissue building & repair, normal growth & development of bone & contributes to the growth of muscle mass
Probiotics – contribute to gastrointestinal health & the maintenance of beneficial gastrointestinal microflora, which can benefit pregnant women
Fibre – aids in regular bowel motions, which can become irregular during pregnancy.
You can download the Pregnancy Smoothie Label here.